Sitting on the Dock of the Bay in Hilton Head
There's something about sitting on a dock or pier that's just good for the soul. The sights, sounds and smells of the marshlands and ocean air. The warbled calls of chuck-will-widows are music to the ears and you may even catch a glimpse of a dolphin playing. Gulls fly overhead and a breeze scoots across your arms as the sunshine and sounds of the water lapping to shore soothe your worries.
All of it makes you feel serene and good about life. While you're vacationing on the island, why not fish or simply "be" at one of Hilton Head's many piers? If you care to try your hand at saltwater fishing (or even try a few freshwater spots), be sure to pick up a license to do so. You can pick one up for about at Walmart, True Value Hardware or at SCDNR's website. Typical species you can try for include several types of Mackeral, seabass, grouper, sharks, drums and many more!
Hilton Head Fishing Piers & Nearby
Charles C. Haigh, Jr. Fishing Pier
Charles C. Haigh, Jr. Fishing Pier is one of top piers in Hilton Head. Located on Highway 278 at Pickney Island. It's open every day, year-round and there's no fee to fish or just sit and relax along the pier. There is plenty of parking and no fees to drop a line and catch a big one in the saltwater.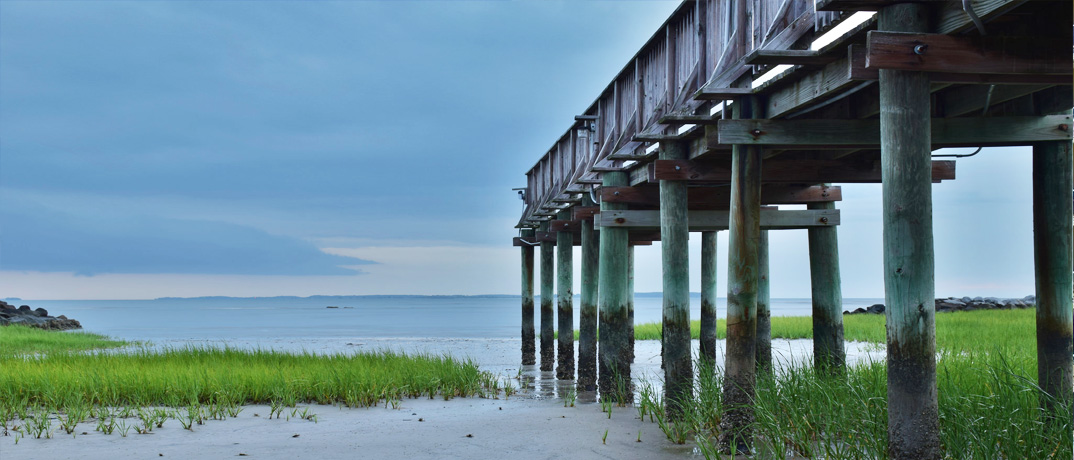 Jarvis Creek Park
Jarvis Creek Park is located on Jarvis Creek Road and offers up a serene atmosphere, complete with fishing docks on an 11-acre freshwater lake, fitness trails, picnic and playgrounds and facilities. With a sprawling 53-acres, it's a beautiful area to soak in all the local eco-culture.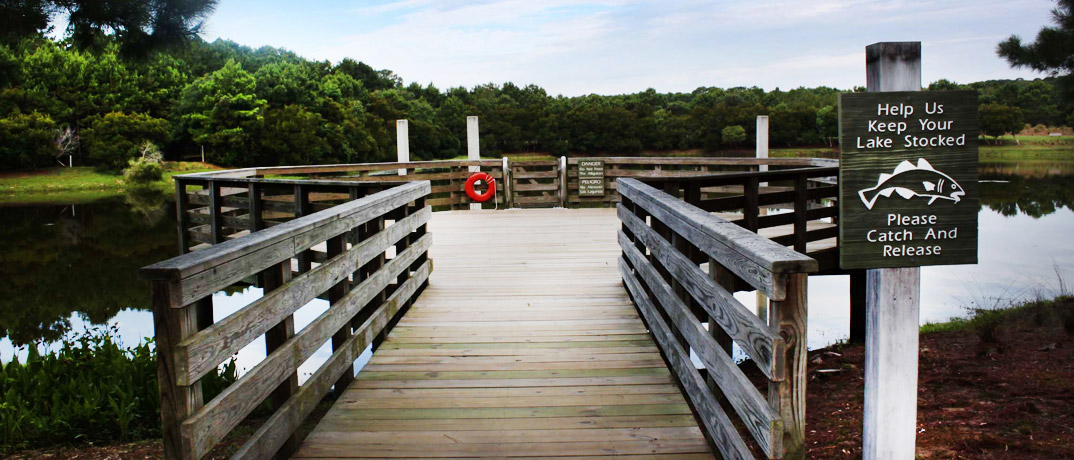 Old House Creek Dock
Old House Creek Dock is located on 50 Sterling Point Drive. Private and peaceful, it's the place to go to get away from it all. There's an extensive boardwalk over the salt marshes and is a great local fishing hole. Bring a chair, a picnic and pack your fishing gear and enjoy this beautiful spot of solitude. If you feel like moving after sitting on the pier for a while, you can walk to over to Gullah Heritage Trail Tours and have yet another authentic Lowcountry experience!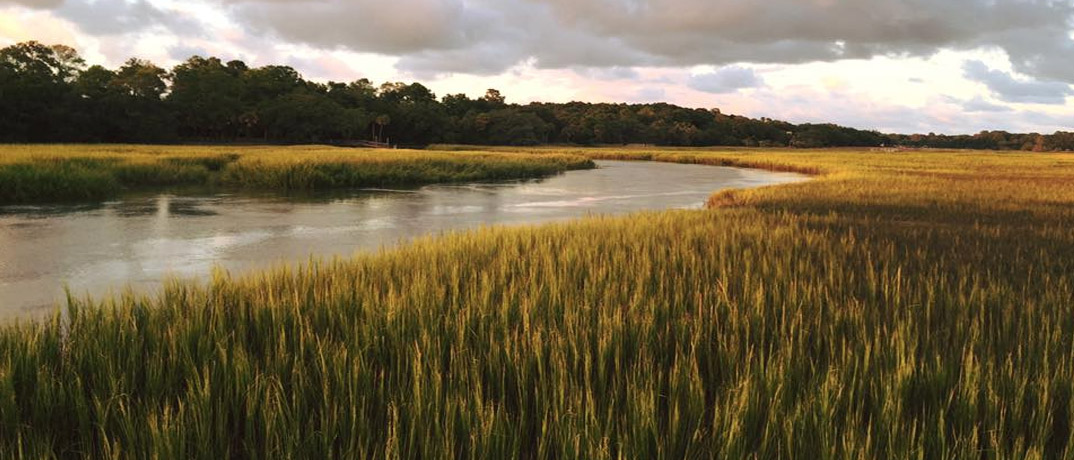 Palmetto Dunes Resort
Palmetto Dunes Resort has a harbor and deck that's geared more toward shopping and dining. The marina has charter fishing and other nature tours if you want to check out the local fishing scene. It's also home to bike trails that wind around the property and great shopping to stock up on all of your saltwater fishing needs. Click here for the map.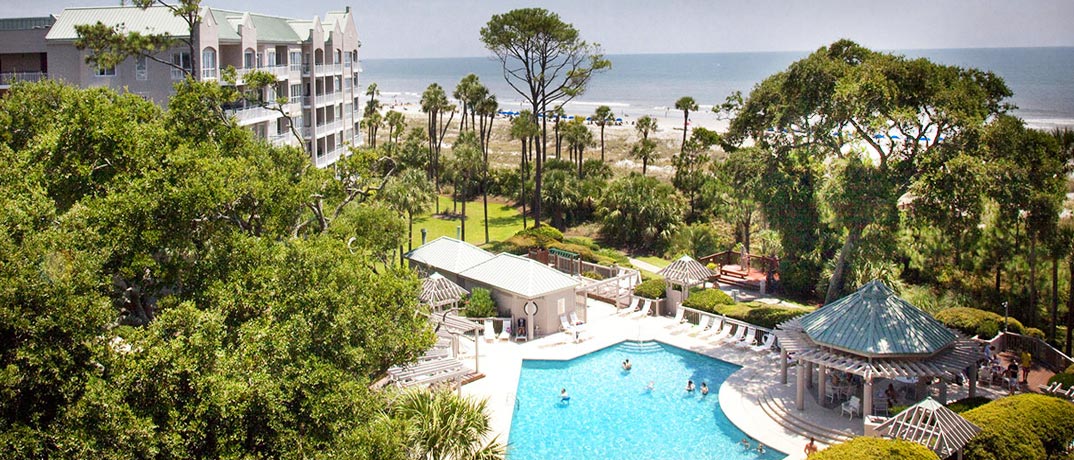 May River Fishing
May River has plenty of docks and piers for reeling in species like Red Drums, Seatrout and even a shark or two. The stream is located in Bluffton's bucolic Old Town. The setting is just perfect for relaxing, reading, fishing or just watching the tide roll in.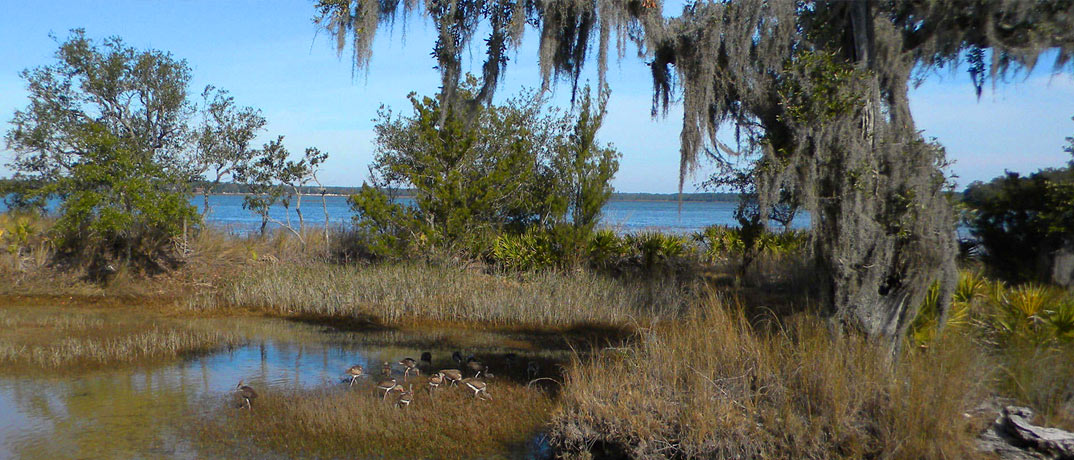 Those are just a few of our favorite piers in Hilton Head. The island is known for its serene settings and laid-back ambiance. As we like to say in the South, "sit for a spell" and these piers and fishing docks offer the perfect place to do just that.
Make sure you have the perfect Hilton Head condo to come home to once you come back from fishing on the pier. Book online today!