Our Favorite Pirate Ship Rides In Myrtle Beach
Arrrgh you ready to discover a treasure chest of adventure aboard a pirate cruise while you're here in Myrtle Beach? If so, we've dug up the best in a bounty of pirate ship rides available in our waters, so don't wait long to book your trip, mateys!
Blackbeard's Pirate Cruise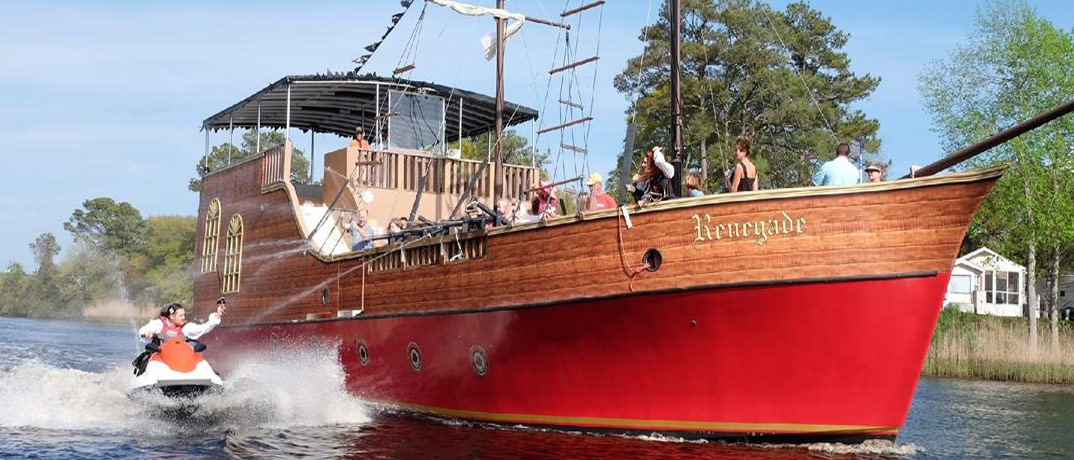 Ahoy! Blackbeard's departs from the waterfront Captain Archie's in North Myrtle Beach. This interactive adventure includes a free pirate mustache, tattoos, treasure and map, plus an interactive sword fight and a cannon battle. Led by an entertaining captain and crew, Blackbeard's Treasure Hunt Cruise is catered to little ones, so they'll all be trained pirates by journey's end (adults are guaranteed to have some fun, too)! Get a discount on your pirate cruise today.
Barefoot Bounty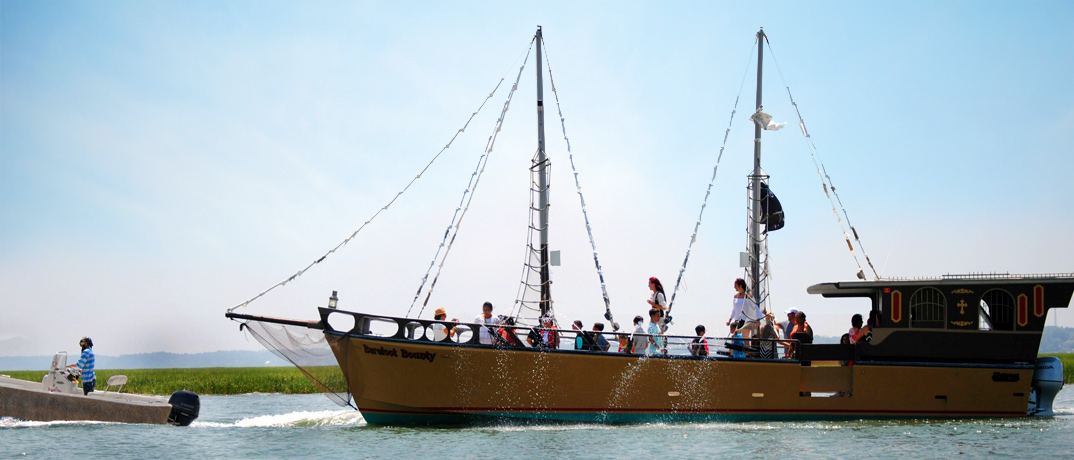 Choose to set off to sea on the Barefoot Bounty, the fun-filled vessel docked at Pirate Ship Adventure at Crazy Sister Marina, Murrells Inlet. If ye want to join Barefoot's swashbuckling crew, you'll be sailing off to battle the legendary Crazy Sister, which means a 75-minute trip that includes free face paint and pirate tattoos, pirate vests, eye patches, swords and sashes, water cannon battles and more.
And because you probably don't want to sleep below deck on your pirate ship, check into one of these nearby Condo-World resorts:
Sea Watch Resort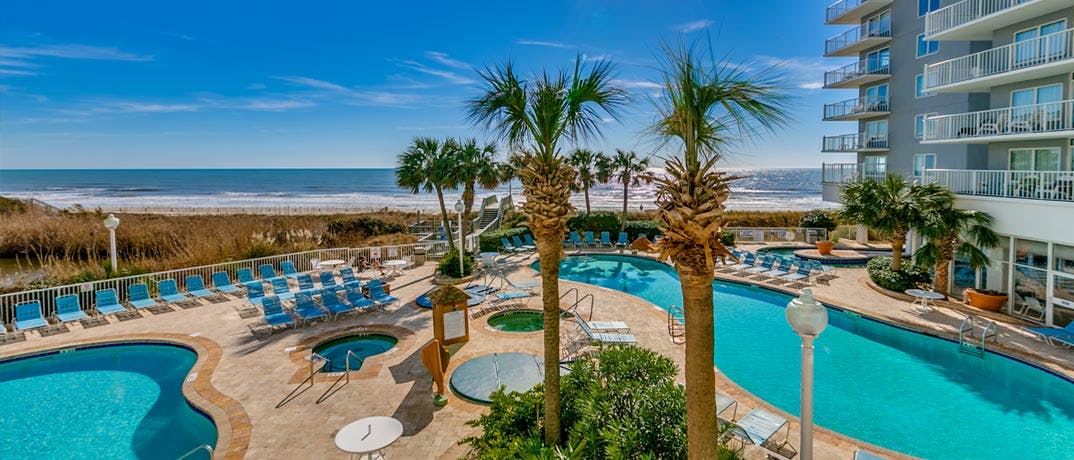 This top oceanfront resort offers two towers that feature stunning one- through three-bedroom condos in the Shore Drive section of North Myrtle Beach. Amazing onsite water amenities include two outdoor lazy rivers, three outdoor pools, two indoor pools, two indoor Jacuzzis, four outdoor Jacuzzis, plus a game room, and a tiki pool bar.
Dunes Village Resort
You may not want to step foot off this oceanfront resort because of its endless list of awe-inspiring amenities onsite, including not one, but two, indoor water parks that total 30,000 square feet, indoor and outdoor pools, hot tubs, lazy river, mini golf, brand-new tennis courts, basketball courts, Wii games, pool tables, shuffleboard, restaurants, coffee shop, tiki bar, kids' activities and more. Two tours are laid out with 500 luxury, one- through four-bedroom condos that overlook the Atlantic and can accommodate up to 16 guests.