There is so much to do in Myrtle Beach! If you're looking to take in all the Grand Strand has to offer on your next vacation, you'll want to check out all of these attractions! Get ready for an action packed trip to Myrtle Beach!
The Boardwalk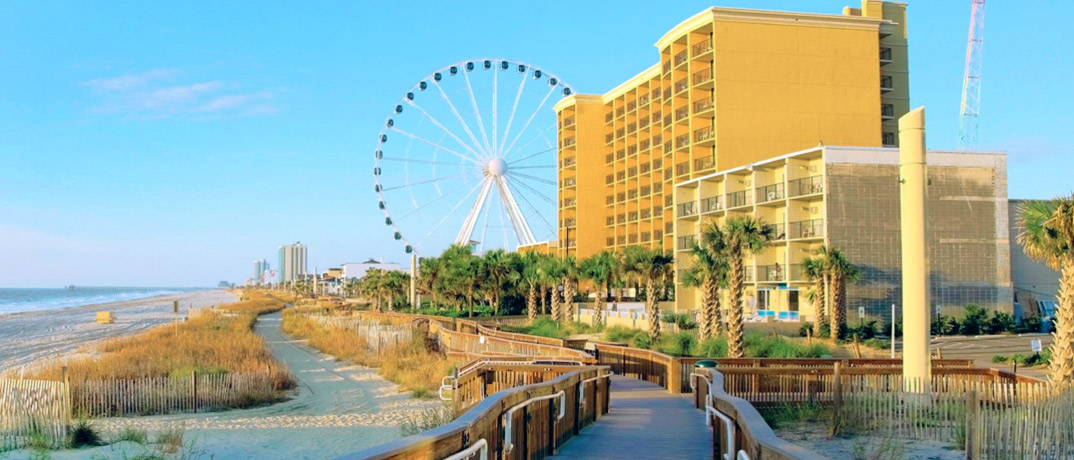 The Myrtle Beach Boardwalk runs from 2nd Ave S to 14th Ave N, between the two piers. On the boardwalk, you'll find plenty of shops for souvenirs. The most popular is The Gay Dolphin, which has been around for many years. The Boardwalk also has restaurants and bars for everybody's taste, so you'll have no problem finding something to eat. It also has its fair share of attractions.
The first thing you'll notice is the SkyWheel, which is the largest Ferris wheel on the East Coast. Right across the street from that, you'll see the Slingshot, where you can get experience Myrtle Beach up high…higher than the SkyWheel even. You'll also find almost all of our Ripley's attractions on The Boardwalk and the Zipline Adventures, which is 600 feet long and overlooks the ocean!
Broadway at the Beach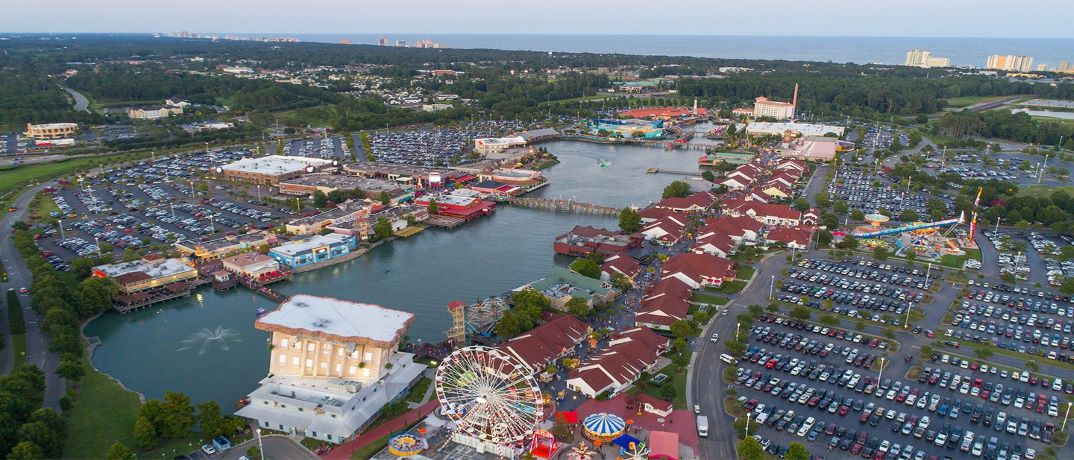 Broadway hosts 65 amenities, including tons of stores and restaurants. At this outdoor entertainment complex, you will also find the Ripley's Aquarium, amusement park rides, an arcade, a speedboat, the dinosaur exhibit, escape games and a mirror maze. Over the body of water that these attractions surround, you will also find WonderWorks, which is an "amusement park for the mind".
Right around Broadway at the Beach, you have Broadway Grand Prix for go-karting, Helicopter Adventures, Myrtle Waves Waterpark and the Pelican's Baseball Stadium. Also nearby is the Hollywood Wax Museum where you can take pictures with your favorite celebrities…sort of. On the other side of Broadway is Topgolf, which is a new attraction for Myrtle Beach. Practice your swing or play against your friends here while you grab a bite to eat!
Family Kingdom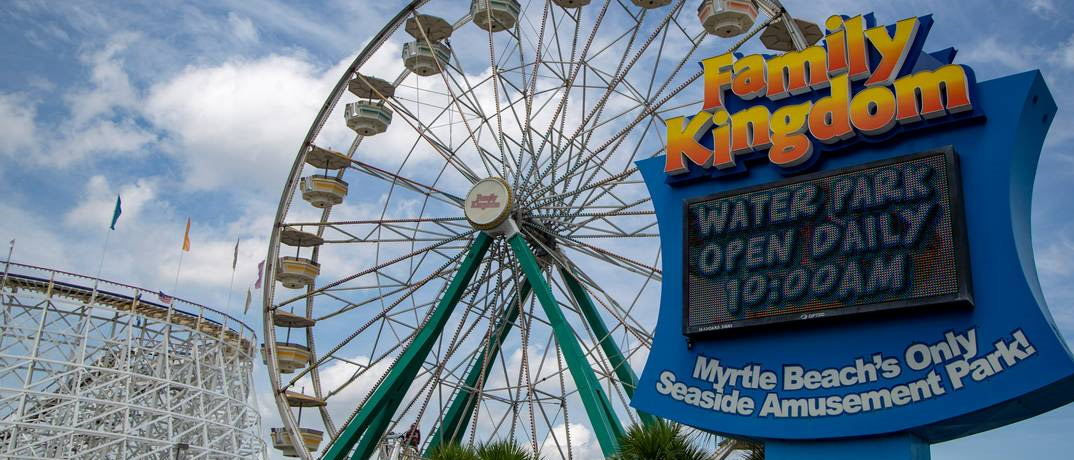 If you're looking for rides and games and funnel cake all in one place, Family Kingdom is where you want to be! They are located at the end of the Boardwalk and have 35 rides to choose from. Go racing, ride a roller coaster and ride bumper cars before hitting the arcade and winning a prize! You can also go across the street to Splashes Oceanfront Waterpark and ride the intermediate speed slides, the regular speed slides and the oceanfront water flumes.
Mini Golf In Myrtle Beach, SC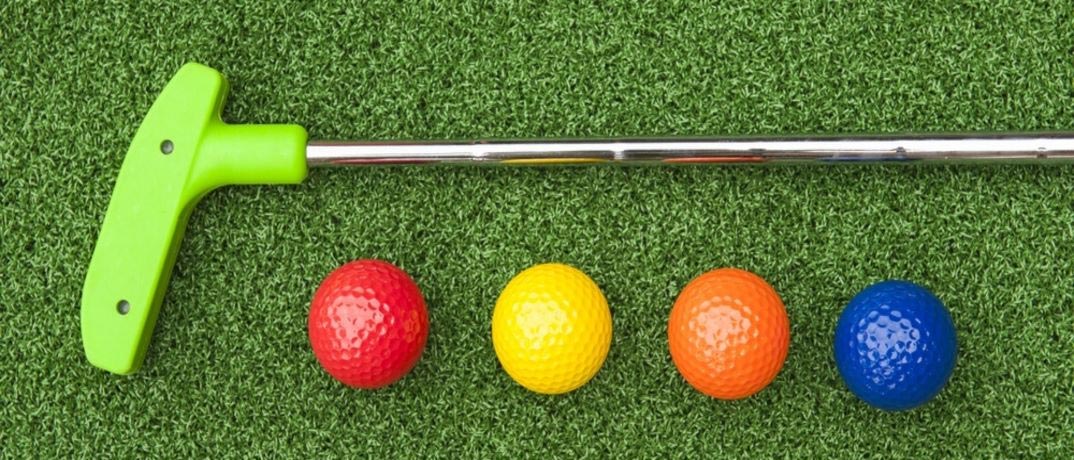 There are over 50 mini golf courses in the Myrtle Beach area. We are known for our Championship golf courses, but you'll also find putt putt all around as well! Here's ten of the mini golf courses in Myrtle Beach that you will love!
Mt. Atlanticus Minotaur Golf – 70th Ave N
Captain Hooks Adventure Golf – 22nd Ave N
Jurassic Mini Golf – 29th Ave S
Cancun Lagoon Golf – 21st Ave S
Jungle Lagoon Miniature Golf – 5th Ave S
Treasure Island Golf – 48th Ave N
Shipwreck Island Adventure Golf – 33rd Ave S
Jungle Safari Golf – 71st Ave N
Lost Mine Miniature Golf – 26th Ave N
Pirates Watch Adventure Golf – 15th Ave S
Rockin' Jump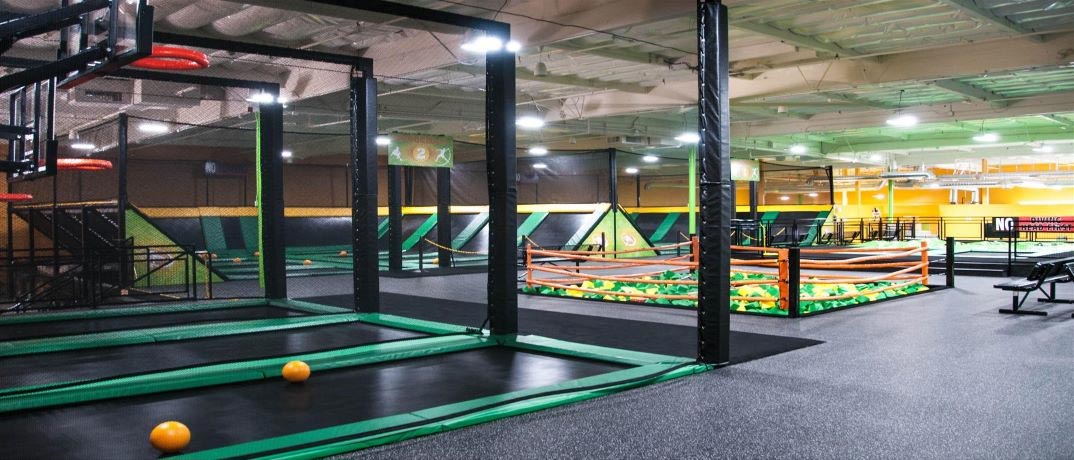 Looking for something to do indoors? Rockin' Jump is an indoor trampoline park! It's located on 22nd Ave North and has twelve different amenities for kids. There's an open jump area, the Slam Dunk Zone for bouncing basketball, the X-Beam for knocking your opponent into the padded pool of foam blocks, and a more exciting form of dodgeball. For those who want to utilize their ninja skills, there is the Ninmja Course, the Stunt Bag Arena and Vertical Ops.
Rockin' Jump has recently added 5 new amenities to the Ultimate Trampoline Park in Myrtle Beach. Make your way up the warped wall and then try not to get wiped out by the rotating sweeping bars. You'll have to jump over the bars at just the right time in order to complete the Wipe Out Challenge. Try your hand at Aerial Silks, the Fidget Ladder and the Log Roll as well. Don't worry though, if you lose your balance you'll have a bucket of foam blocks to break your fall.
Where to Stay In Myrtle Beach, SC?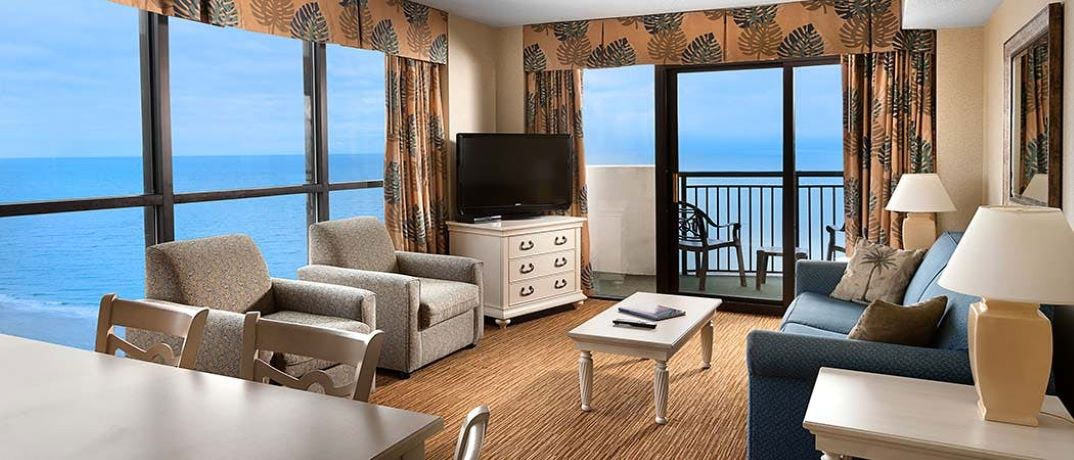 Breakers Resort is known for having one of the longest lazy rivers in Myrtle Beach, being 418 feet long. They also have a giant pirate ship and tons of indoor and outdoor pools to keep the whole family busy. Breakers recently added "The Cove" which consists of 5 new indoor waterslides! Kids can enjoy the oversized chess board and adults can take advantage of the indoor fitness center. This resort offers one to four-bedroom condos with all of their amenities included when you book!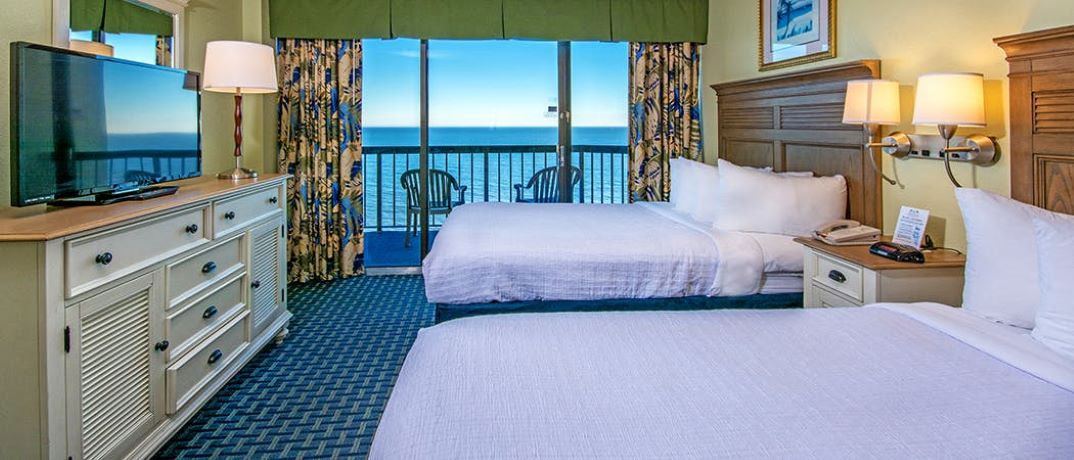 Compass Cove has 23 water features including two water slides, the Schooner Screamer and the Compass Cruiser. The lazy river is half indoors and half outdoors and you can find hot tubs in both areas as well. Compass Cove offers 5 kiddie pools, four outdoor pools and two indoor pools. Choose from a one, two or three-bedroom condo and start your action attraction packed vacation today!