With so much to see, do and experience this holiday time of year, it's no wonder so many plan to enjoy their Christmas on the Emerald Coast!
Destin Christmas Events
Visit Santa in Destin or Panama City Beach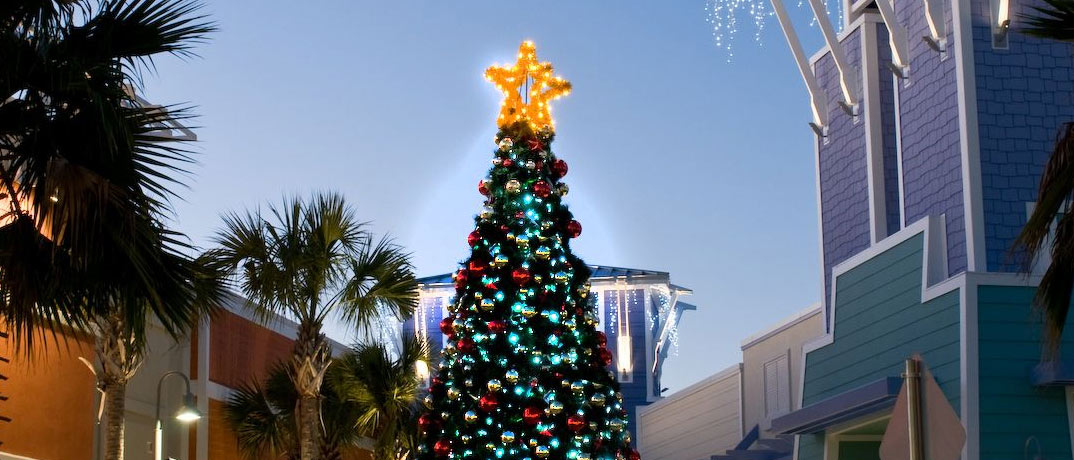 Don't miss out on the opportunity to visit Ole' St. Nick. Santa makes regular appearances at Bass Pro Shops in Destin, Grand Boulevard and Sandestin, The Village at Baytowne Wharf, HarborWalk Village and Pier Park. You might find him making special appearances at events held at Silver Sands Premium Outlets, Grayton Beach, Lulu's Destin and more to make Christmas in Destin special for the little ones and "little ones at heart!"
Christmas Eve Services
Join Destiny Worship Center on Christmas Eve as locals and visitors come together to celebrate the hope given to us by Christ's birth. Childcare is provided for children ages 6 weeks – 4 years. Located in both Panama City Beach and Destin, service times are 2pm, 4pm, and 6pm.
There are multiple Destin Christmas events that will make your holiday fun, festive or even romantic!
Sounds of the Season Christmas Concert
The Annual Sounds of the Season Christmas Concert will be held Friday, Dec. 6, from 7 to 10 p.m. at Village Church. Presenting churches include Destin Life Church (formerly Destin Assembly of God), Destin United Methodist Church, and Village Church. Members of the community join in to sing in this annual tradition of spectacular music and celebration of the Christmas season.
Destin Commons' Jolly Jubilee
Now through Dec. 24-Christmas Eve, join in on a joyous series of holiday happenings at Destin Commons with the spectacular 50′ Christmas tree and 12 large reindeer topiary shrubs, multiple Christmas trees, Christmas carolers and live performances from Jazz Abouts, 4 for 4 Quartet, Emerald Coast Theatre Company, Ty Maroney (saxophone) and Sinfonia Youth Orchestra on the weekends. As always, children can visit Santa's Wonderland in Bass Pro Shops and have a free photo taken as well as enjoy free crafts and games from now through Christmas Eve! Stores and restaurants may be open on Thanksgiving and earlier on Black Friday.
Destin Christmas Parade
Join locals and visitors at Destin's 35th Annual Christmas Parade to be held on Saturday, Dec. 14th, beginning at 10 a.m. and continuing until noon, with this year's theme "Santa's Workshop." The floats will start at the Downtown Destin Shopping Center (Old Time Pottery) and travel west down Harbor Boulevard (Hwy 98) to Stahlman Ave. To watch the parade, you can stand on the north side of Harbor Boulevard and enjoy the decorated floats, golf carts and other vehicles!
Sinfonia Gulf Coast
Join Sinfonia for a festive holiday pops concert along the Gulf Coast featuring Tony, Emmy and Golden Globe Award-nominated singer/actor of the stage and screen Matthew Morrison, Friday, December 13 from 7:30 to 10:00 p.m. at Village Church. Morrison joins Sinfonia's full orchestra for an evening of the most cherished holiday medleys, plus many of the songs that he has performed throughout his incredible career including his role as Mr. Schuester on Fox's musical comedy series, "Glee." Tickets range from $29.50 to $55 per person, with student tickets for only $20.
Destin Harbor Boat Parade
Boating is a very popular activity in Destin, and area boat owners are always anxious to show off their ships. They'll get their chance at the annual Holiday on the Harbor Destin Lighted Boat Parade on Sunday, Dec. 15! Live music and other holiday events will take place from noon to 4 p.m. at HarborWalk Village. Hosted by the Destin Fishing and History Museum, the boats start lining up in the Harbor at 5:30 p.m. and the actual boat parade will begin at 6 p.m. Expect to see boats decorated with gorgeous lights put on a lovely show as they sail around Destin Harbor. Did you know the boats are actually judged? Judging takes place at Margaritaville and the parade can be viewed from restaurants, businesses and docks all along the Destin Harbor. Thousands of locals and visitors join in this holiday celebration.
A Christmas Carol
Northwest Florida State College's Performing Arts presents Charles Dickens' A Christmas Carol: A Live Radio Play adapted by Anthony EDec. 5-7, 7:30 p.m. nightly at the Mattie Kelly Arts Center Sprint Theater. This live dramatic and musical performance will take audiences back in time to the 1940's when radio shows brought families together for story time and good, old-fashioned fun. A Christmas Carol unfolds with beautiful carols of the season sung by the student vocal group, Madrigal Singers, and features performances by student actors. Dancers from the NWF State College Dance Ensemble complete this holiday spectacle. To purchase tickets, call (850) 729-6000 or visit www.mattiekellyartscenter.org.
And in Miramar Beach…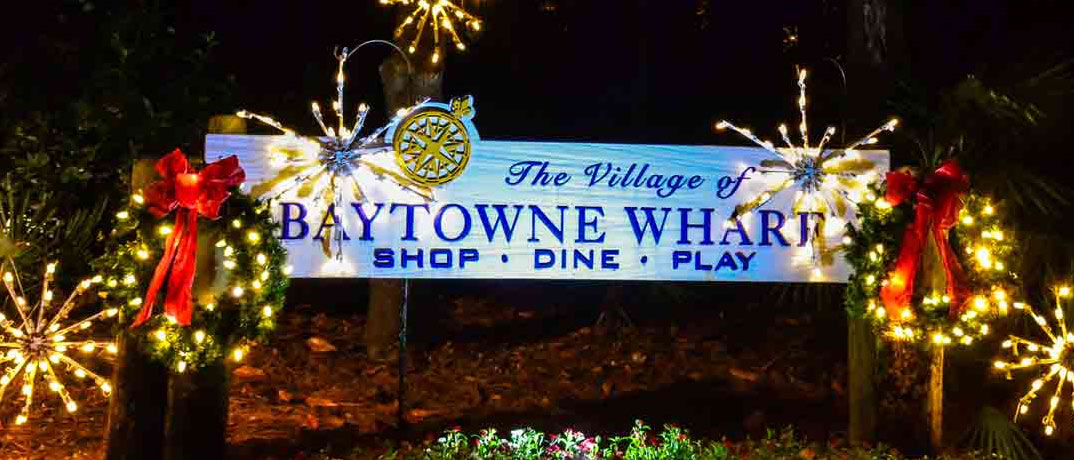 Emerald Coast Theatre Company Presents
December 12th (opening night) through Saturday, December 22nd on Thursdays, Fridays, and Saturdays at 7:30pm, or Sundays 2pm at Grand Boulevard at Sandestin, Emerald Coast Theatre Company (ECTC) gets one and all into the spirit with a new American holiday classic brimming with nostalgia. Welcome back all of your fan favorite characters from "Pride and Prejudice" with "Miss Bennet: Christmas at Pemberley." The imagined sequel to "Pride and Prejudice" was adapted for stage by Lauren Gunderson (the most produced living playwright in America) and Margot Melcon, who thought up the play in 2013 during a six-hour road-trip together and outlined the plot on Starbucks napkins. ECTC producing artistic director Nathanael Fisher directs this romantic holiday comedy that tells the story of Mary Bennet, the bookish and oft-forgotten middle child, who has her quest for independence sparked by an unlikely visitor. This production honors the legacy of Jane Austen's humor, playfulness and wit and simultaneously explores the complexities of family and love.
Baytowne on Ice
Dust off those skates and get in the festive spirit at The Village of Baytowne Wharf's Baytowne on Ice. For those visitors who miss the cold and ice, this seasonal ice rink is the perfect opportunity to share some of your favorite holiday traditions. Ice rink is open through Feb. 1. Hours vary daily.
Wednesday Night Holiday Concerts
Get in the holiday spirit and listen to some of your favorite holiday classics every Wednesday this December, from 6-8 p.m. at The Village of Baytowne Wharf's Wednesday Night Concert Series featuring a festive choreographed light show and visits with Santa. There's no cost to attend!
Live Music Schedule
December 4: Matt McCarty Band
December 11: Voices of Valhalla
December 18: Niceville Opus One
12 Nights of Lights
Enjoy a festive light show every Wednesday, Friday, and Saturday in December leading up to Christmas! This sparkling event will also be featured during the special holiday edition of the Wednesday Night Concert Series (listed above). Watch three dazzling shows on The Village of Baytowne Wharf's tree at 6pm, 7pm, and 8pm.
Festival of Trees
This festive event is held annually in Grand Park at Grand Boulevard at Sandestin through Christmas Day and showcases uniquely-decorated Christmas trees from twelve local non-profits.
Ice Skating Extravaganza
Baytowne on Ice is hosting its 4th Annual Ice Skating Extravaganza! You can enjoy two performances by Dylan David Moscovitch and Kristin Cowan on Friday, Dec. 13th at 6 p.m.and 7:30 p.m. Both shows are free. Before and in between the shows, lace up those skates and skate around with The Pros! Dylan and Kristin will be on the ice sharing tips and tricks!
Tuba Christmas
Join The Village of Baytowne Wharf in Sandestin on Saturday, Dec. 14th from 5-7 p.m. for a Tuba Christmas where you'll hear some of your favorite holiday classics along with visits from Santa—a night of fun for the whole family!
Winter Wonderland
The Village of Baytowne Wharf's Event Plaza is turning into a Winter Wonderland on Saturday, Dec. 21st from 9 a.m. to 1 p.m. There will be real snow! Make it an adventure and slide down the ice slide, make snow angels, where your whole family can enjoy a day of frosty fun.
Meanwhile in Panama City Beach…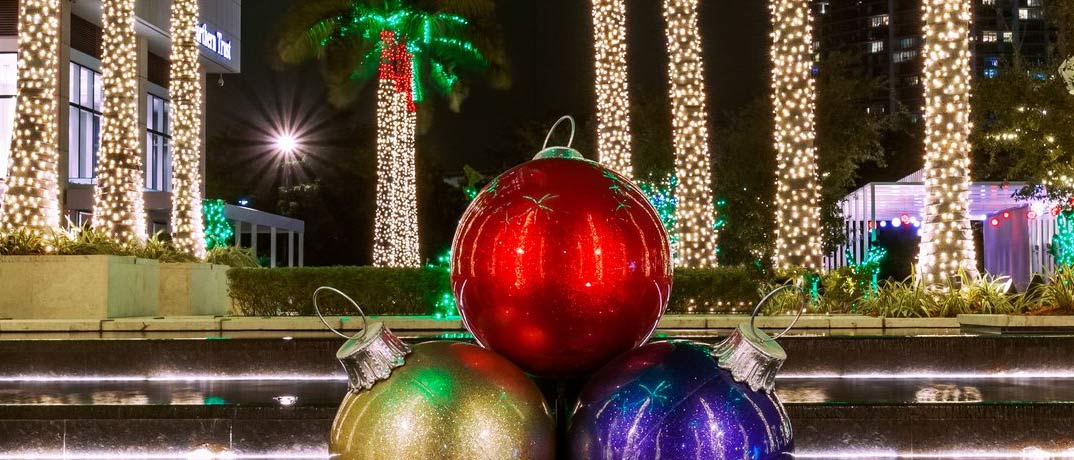 Panama City Beach's Optimist Christmas Parade
A Panama City Beach Christmas would not be complete without a parade! Join in the holiday fun at the Beach Optimist 2019 Christmas Parade on Dec. 14th at 5 p.m.! You can view from most anywhere at Pier Park Shopping Center!
Todd Herendeen Christmas With the Legends Show
For a festive, fun holiday time, join Todd Herendeenas he presents the Christmas with the Legends Show Dec. 14 -21. Held at the Todd Herendeen Theatre, Todd and the band perform their Tribute Show with Christmas music mixed in! So fun! Doors open at 5:30p.m., dinner is at 6p.m., and the show begins at 7p.m.
Christmas with the Annie Moses Band
On Tue, Dec. 10 from 7 – 9:30 p.m., join First Baptist Church of Panama City to experience the beauty of the Christmas season with the siblings who comprise the Annie Moses Band, an acclaimed classical crossover ensemble.
Bethlehem Christmas Village
Experience a Bethlehem Christmas from Wed., Dec 11 – Sat, Dec 14, from, 4 -7 p.m. at Capt. Anderson's Marina. Live the Christmas Story in the heart of Grand Lagoon!
Christmas Day Dining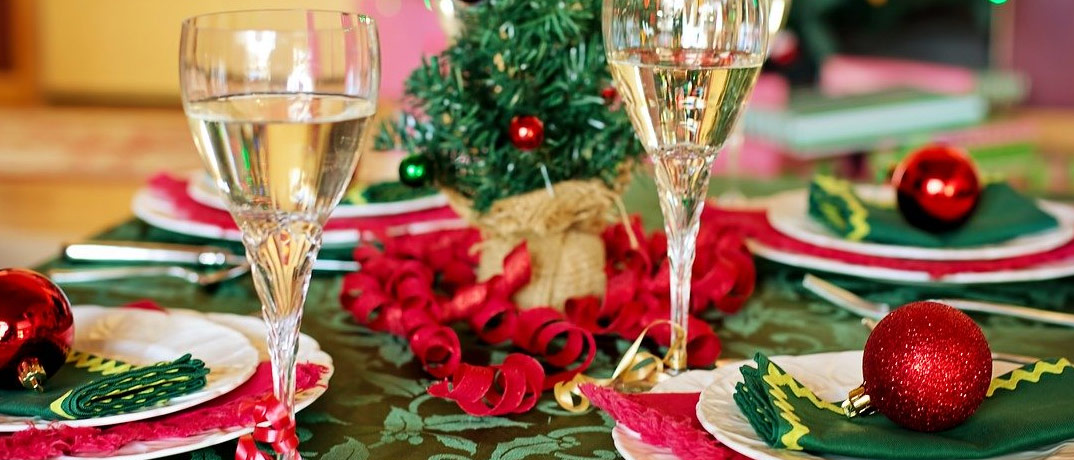 Dine in, or grab it to go, and enjoy some of the finest food on the Emerald Coast for your Christmas and Holiday celebrations! Here are some hot spots from Destin to Panama City Beach that are awesome restaurants to enjoy a Christmas day meal. Be sure to check out the websites or call ahead of your Emerald Coast vacation to check on Christmas Day hours, meals, events, specials, etc.
Recommendations for Christmas Dinner – Destin, FL
For a great Destin restaurant for your Christmas meal or catering, there are many that can help make the holidays special. Brotula's Seafood House & Steamer is a seafood-lover's paradise, and Sarah K's Gourmet can help accompany a perfect meal for relaxing in your condo. AJ's on the Bayou, Harbor Docks, Grande Vista Bar & Grill within the Emerald Grande, Brotula's Seafood House & Steamer, Cuvee Kitchen + Wine Bar, The Crab Trap, Ruth's Chris Steak House, 790 on the Gulf, The Gulf, Okaloosa Island, Honey Baked Ham, Marina Cafe, Hebert's Specialty Meats and Sarah K's Gourmet!
For Pickup:
Recommendations for Christmas Dinner – Miramar Beach
Nestled between Destin and South Walton, Miramar Beach might be small, but its culinary offerings are mighty! In Miramar Beach, there's The Solaris, Emeril's Coastal Italian, Marlin Grill, Sunset Bay Cafe, Slick Lips Oyster Bar, Baytowne Provisions, Surf Hut, Vin'tij and Hilton Sandestin that are all sure to please your Holiday taste buds. Cruise aboard The Solaris while enjoying a chef-prepared menu, or taste features hand-picked by Emeril himself at Emeril's Coastal Italian at Grand Boulevard. Surf Hut provides stunning Gulf views while PJ's Pasta, Pizza, Ice Cream and Catering would be the perfect spot to order ahead and take a home-cooked meal back to your Miramar Beach condo.
Recommendations for your Christmas on 30a and South Walton
If you're planning your Christmas beach vacation on 30A or in the South Walton area, the food here will not disappoint. World-famous chefs inspire and cultivate their finest offerings along 30A and visitors and locals alike enjoy not only the award-winning cuisine, but also the scenic views. Chef Jim Shirley is always providing guests with the greatest experiences (and tastes) at his restaurants, Great Southern in Seaside, and The Bay in South Walton (plus check out his newest restaurant, North Beach Tortilla Co., just across 331 from The Bay). Enjoy multiple options for 30A waterfront dining at Bud & Alley's, Shunk Gulley, Cuvee 30A, Local Catch, Vue on 30A, Restaurant Paradis in Rosemary Beach, and Old Florida Fish House or pickup unique and delightfully tasteful fare at Modica Market.
Recommendations for Christmas Dinner – Panama City Beach
The beautiful Panama City Beach boast beautiful landscapes, exciting Holiday events, and yet again, great dining options for your Holiday beach getaway. Tasty options at PCB's top restaurants include Firefly, The Grand Marlin, Saltwater Grill, Jimmy Buffet's Margaritaville, Bayou Bill's Crab House, Boars Head Restaurant and Tavern, Shuckum's Oyster Pub & Seafood Grill, Schooners, Triple J Steaks and Seafood, Bayou on the Beach Café and Capt. Anderson's Restaurant.
Santa's Elves Shop for Christmas on the Emerald Coast
Still have some Christmas shopping to do once you arrive to the Emerald Coast for your Holiday beach vacation? Have no fear. There are plenty of great shopping venues for any item on your list, some of the finest shopping in Florida! If you're shopping in Destin or Miramar Beach, stop by HarborWalk Village, Destin Commons, The Village of Baytowne Wharf, City Market, The Market Shops at Sandestin or Silver Sands Premium Outlets. If you're in the South Walton, 30A or Panama City Beach areas, you're also not far from the Silver Sands Premium Outlets, but also near great upscale shopping at 30 Avenue and a huge variety at Pier Park.Silver Sands Premium Outlets, home to over 100 designer and name-brand outlet stores, is a definite "must shop" for the deal-seekers!
Places to Stay for your Christmas in Destin, Panama City Beach or 30A!
No matter what activities, events, restaurants or beaches you choose for your Emerald Coast holidays, we wish you a happy beach vacation filled with fun, food, special events and great memories! When you need a place to stay, remember that Condo-World has condos in Destin, Panama City Beach and beach house rentals along 30A.
Destin Condos

With some of the best sugar-white beaches in the world, as well as the emerald-hued waters of the Gulf of Mexico which stay 72° almost year-round, you can enjoy the natural beauty and beautiful beaches while getting your holiday shopping accomplished! Choose from several types of Destin and Miramar Beach accommodations from one-four bedrooms, Gulf or Golf front views and multiple amenities!
Highway 30A Rentals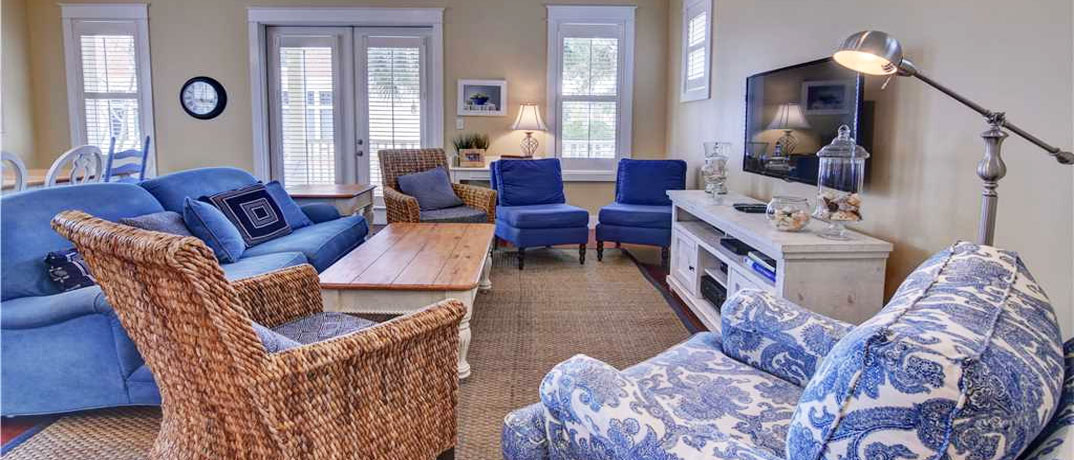 The beautiful 30A Beaches present 16 vibrant beach communities dotting the Gulf of Mexico coastline, all with distinct personalities and charm and stretching from Santa Rosa Beach to Inlet Beach. Condo-World offers a variety of 30A rentals in popular South Walton areas such as Seagrove Beach and Seacrest Beach, as well as Blue Mountain Beach, Inlet Beach and Rosemary Beach, all with awe-inspiring amenities and accommodations to fit up to 26 people.
Panama City Beach Condos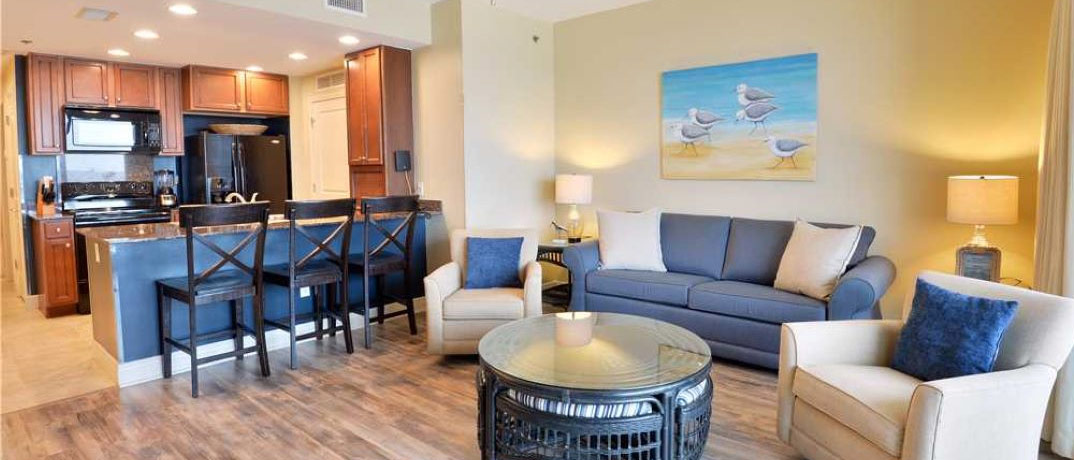 With 27 miles of sugar-white sand beaches and emerald green waters, two state parks, miles of hiking and biking trails, and 100 public beach access points, it's no wonder there's so many holiday activities and world-class restaurant options for holiday dining in Panama City Beach, Florida. Panama City Beach condo rentals by Condo-World will perfect your stay with plenty of amenities such as Gulf views, outdoor pools, fully equipped kitchens, on-site restaurants and so much more!