Explore Broadway at the Beach
Chances are if you've visited Myrtle Beach then you've also visited Broadway at the Beach. The enormous entertainment complex is home to tons of attractions, fun rides, popular restaurants, annual events and so much more. It's easy to spend an entire day there without even covering it all! We've broken it down to name just a few of our favorite spots to visit at Broadway at the Beach.
What's New at Broadway at the Beach?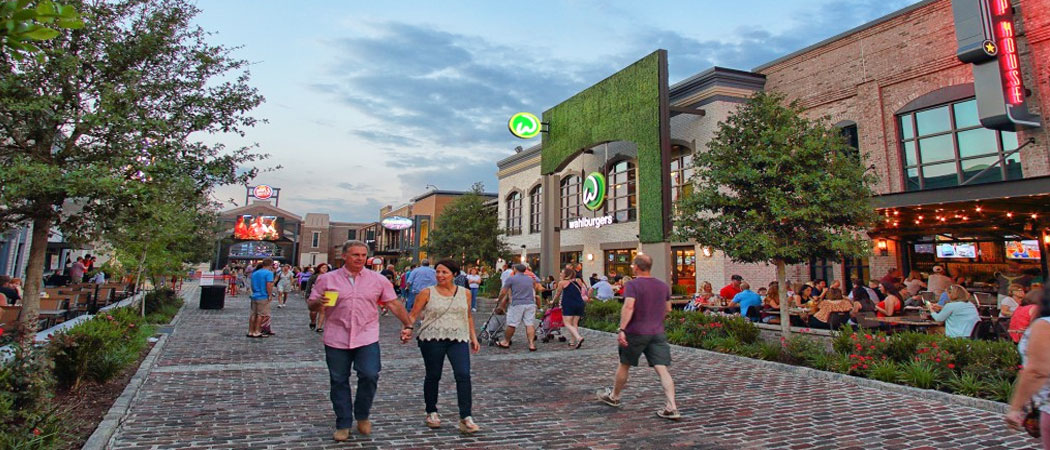 The Avenue, previously known as Celebrity Square, got quite the facelift adding new bars and restaurants and making over some of your favorite spots. Hard Rock Café moved from its former pyramid location to a trendier new building just up the block. Dave and Buster's has taken over Hard Rock's prior location in 2017 with a brand-new building home to arcade games, a giant bar area and dozens of tables for food and drinks. Other new businesses added to the area include Wahlburgers, American Tap House and Oz. It's is still home to your favorite hangouts like Crocodile Rocks Dueling Piano Bar, Senor Frogs and Fat Tuesday.
Pavilion Park West and Pavilion Park Central also renovated and added new rides for the 2018 summer season including the Broadway 360 Observation Wheel. Two other thrill rides were added that impressed guests all summer long.
The Grumpy Monk opened its third location this year at Broadway at the Beach. They serve fresh sushi, burgers, make-your-own salad, wings, handhelds and craft beers. They're home to their very own beer shop where you can stock up on interesting beers from around the world.
Attractions & Rides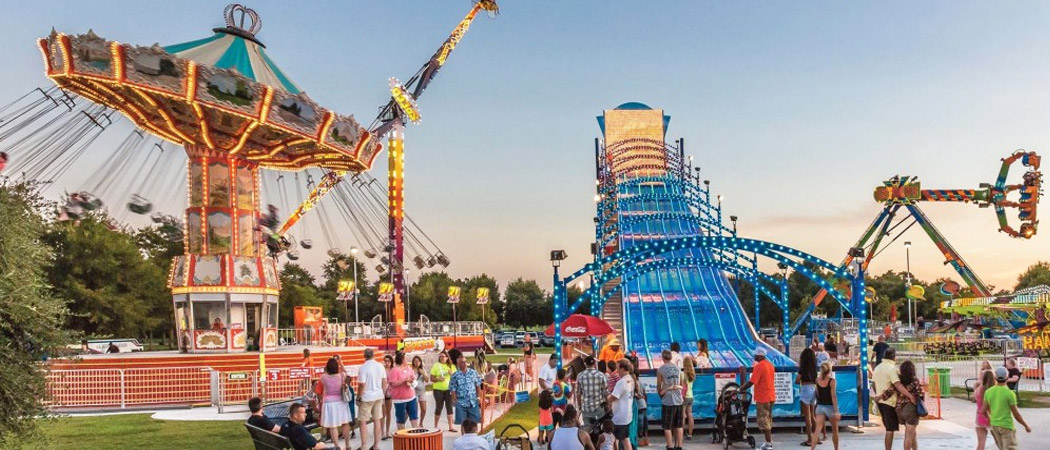 Broadway at the Beach is home to three Pavilion Park amusement areas – central, east and west. They offer kiddie rides, giant slides, a pirate ship, carousel and even a few thrill rides. The Beach Rider Jet Boats whip passengers over the lake at crazy speeds that are sure to make your head spin.
One of the biggest attractions at the complex is Ripley's Aquarium which houses sea life, a moving walkway through the shark tank and even a mermaid show. WonderWorks is another popular spot with its collection of mind-bending fun, hands on exhibits, laser tag area and rides. You'll recognize the upside-down house immediately before you even park! Head over to Soar & Explore and zipline across the water while you're up 50 feet in the air.
If entertainment is on your mind take a trip to Legends in Concert to see the very best tribute artists live on stage. Check out some of the latest movies at Broadway Cinema or check out a stand-up show at Carolina Comedy Club.
Restaurants at Broadway at the Beach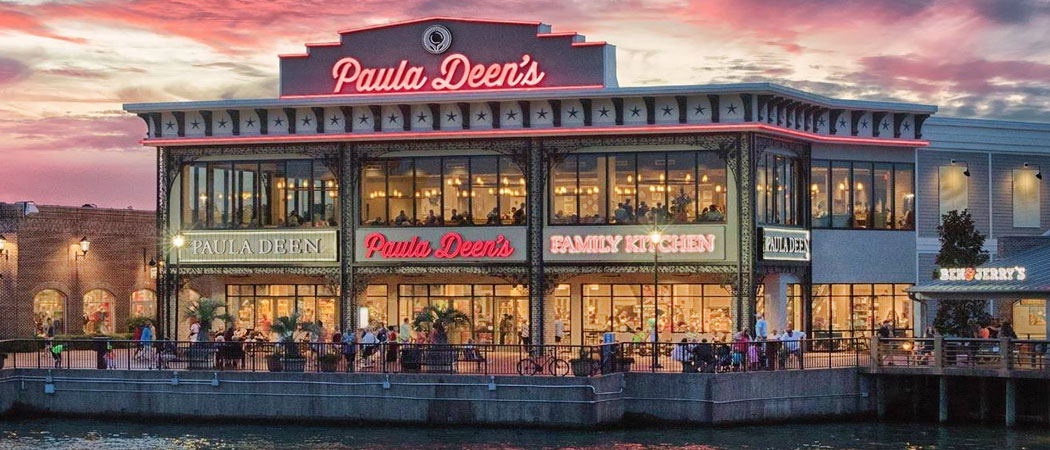 You certainly won't go hungry when you're visiting Broadway at the Beach! It's home to more than 20 restaurants serving seafood, sushi, pizza, burgers, steaks and flavors from the south. Paula Deen's Family Kitchen serves good old Southern dishes served family style for breakfast, lunch and dinner. Jimmy Buffett's Margaritaville is the place to go for cool cocktails and a Cheeseburger in Paradise while Liberty Brewery and Grill serves up hot steaks and cold house brewed beers. King Kong Sushi serves some of the best sushi in Myrtle Beach and most unique specialty rolls.
Other restaurants at Broadway at the Beach worth noting include Carolina Ale House, Wahlburgers, Landry's Seafood, Good Time Charley's, Sweet Carolina's, Key West Grill and Yamato Steakhouse Japan.
Sweet Shops
Save some room for dessert or just bring back a few sweet treats from these yummy vendors at Broadway. Ice cream lovers can choose between two Ben & Jerry's locations, Kilwins, Waffles and Cream, Coldstone Creamery and Sweet Molly's Creamery. If candy is more your speed, you'll want to try It'Sugar, Wee R Sweetz or the two Fudgery spots.
Top Shops at Broadway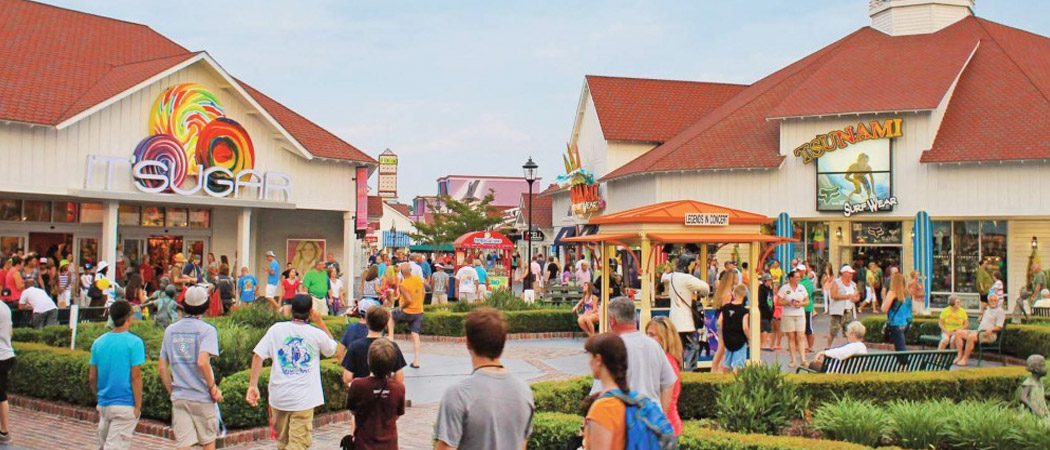 What do beef jerky, pearls and flip flops have in common? They all have stores dedicated to them at Broadway at the Beach! Surf shops, trendy boutiques, jewelry stores, candle shops and everything in between line the way throughout your Broadway tour. With more than 70 specialty stores along the 350 acres, it's tough to see them all.
Your little ones will love the Build-A-Bear Workshop that lets them create their very own furry friend to bring home. Sparkles is a huge hit with little girls who love makeovers and all things girly! Klig's Kites and Broadway Magic are big hits for all ages.
Not one but two beef jerky stores offer over 200 varieties of the classic snack. Fire up your wings by stocking up on a new hot sauce, rub or dip from Pepper Palace. Coastal Carolina Winery and Kentucky Mist Distillery are great places to grab something to sip on to back at your rental.
Other great shops include Gemini Boutique, The Mole Hole, Ron Jon's Surf Shop, Christmas at the Beach, The Tinder Box and Southern Living Store.
Bars & Nightlife at Broadway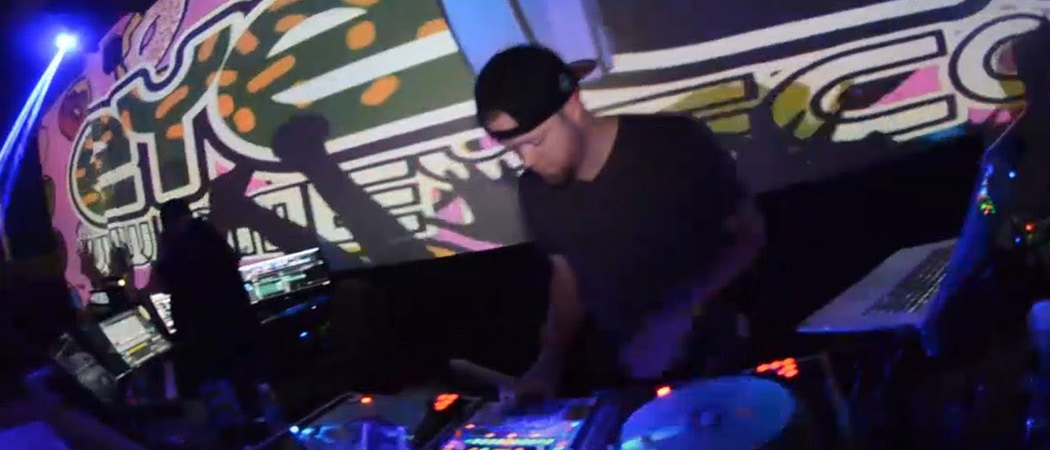 Broadway at the Beach is one of the top places in Myrtle Beach for fun nightlife. Crocodile Rocks Dueling Piano Bar is the place to be for lively renditions of your favorite fight songs and hits. Oz nightclub transforms into a new place every single night and you can dance the night away nearby at Malibu's Surf Club. Check out both Fat Tuesday and Wet Willie's to see who serves the best frozen drinks. Chuck and Duck's and Broadway Louie's are great spots for watching the big games.
Events at Broadway at the Beach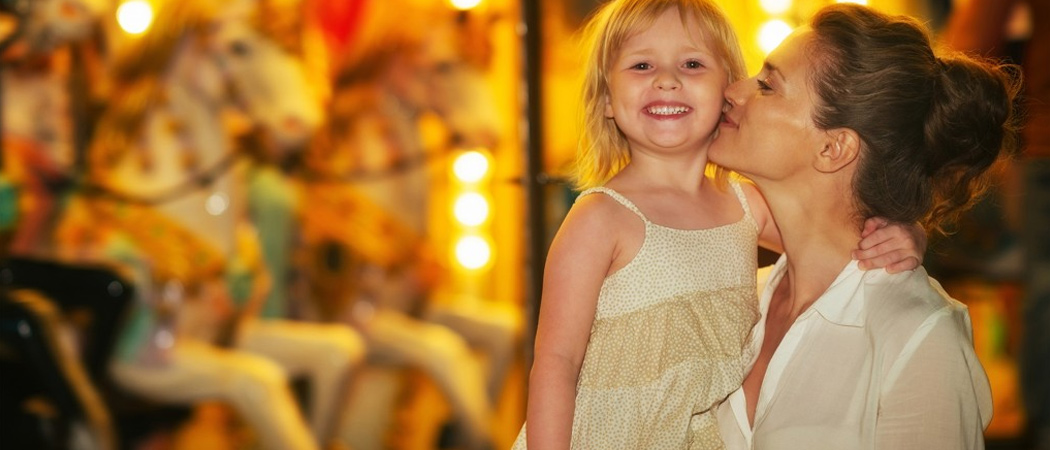 Broadway at the Beach hosts events each year that draw in visitors and locals by the thousands. You can catch a fireworks show on holiday weekends as well as Tuesdays and Fridays throughout the summer months. Their Summer Nights free entertainment series features something to do and liver performances every night of the week throughout the season.
Join Broadway at the Beach throughout the year for car shows, the KidzTime Festival, Halloween celebrations, holiday parade with tree lighting ceremony, road races and so much more.
Hotels Near Broadway at the Beach
Breakers Resort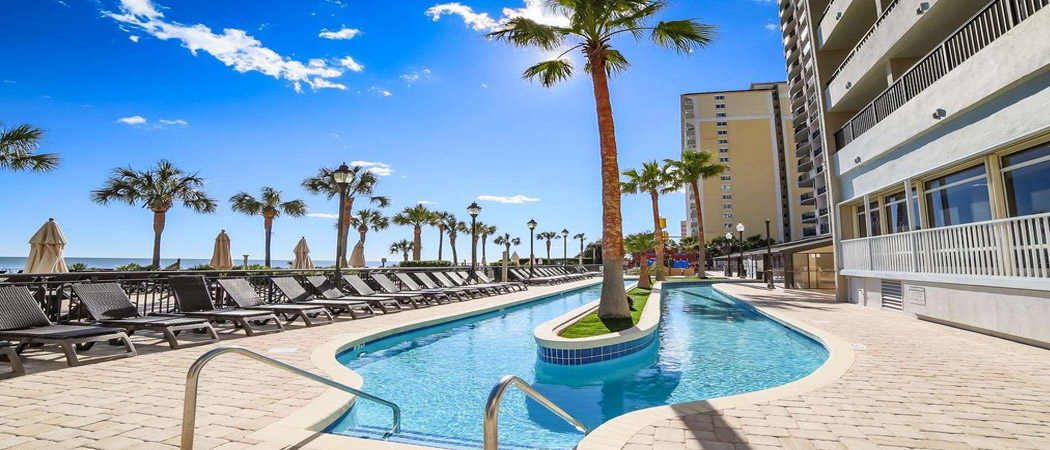 Breakers Resort is located along Ocean Boulevard in the heart of Myrtle Beach – just blocks away from Broadway at the Beach. Their comfortable rooms feature up to three bedrooms within the six buildings that make up the Breakers. Nearly 20 water features are offered including oceanfront pool decks, lazy rivers, a new Kiddie pool area, large indoor pool and hot tubs. They also offer on-site restaurants, a Starbucks coffee shop, fitness center, free WiFi and easy access to the beautiful beaches.
Caribbean Resort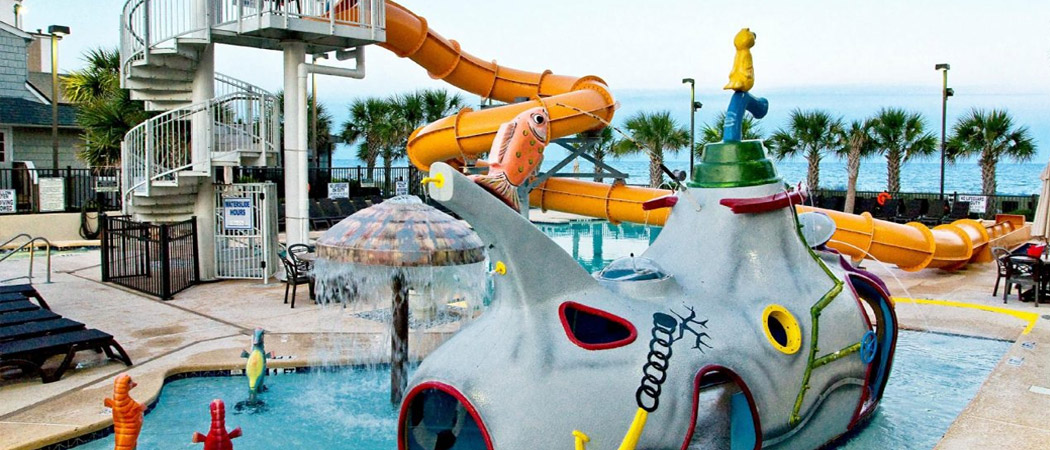 Just up the street from Broadway at the Beach is the Caribbean Resort. One-, two-, three- and four-bedroom condos are available with everything you need for your time away. Guests at the oceanfront resort in Myrtle Beach are treated to a brand-new on-site spa, a game room, Starbucks, Ben & Jerry's Ice Cream and easy access to Sea Captain's House. The oceanfront water park and pool decks are perfect for cooling off during the warm summer months. Enjoy lounging in one of the private oceanfront cabanas and soak the in the sounds of the sea.
Condo-World proudly provides a variety of condos and beach home rentals on the Grand Strand with easy access to all the fun offered at Broadway at the Beach. Find your next rental today!