If you're wondering what's new in Myrtle Beach this summer, the hotbed of our area's newest attractions and restaurants reside at Broadway at the Beach. We thought we'd give you a quick tour of these new must-sees, so you can plan ahead to check them out when you visit!
Play the Day Away at Dave and Busters 
Location: 1322 Celebrity Circle, Myrtle Beach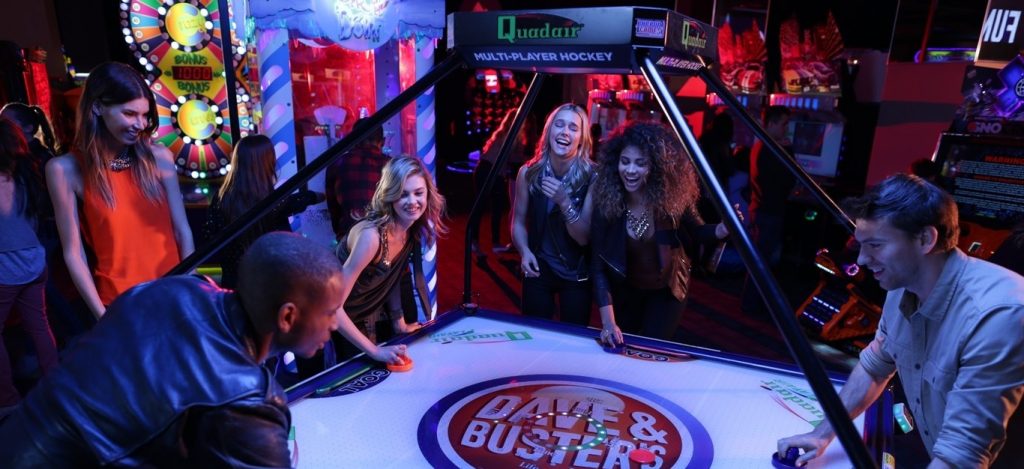 The Hard Rock Café pyramid was razed and in its place rose one of the newest attractions at Broadway at the Beach. This massive arcade/sports bar/special event venue cranks out hours of entertainment for all ages, from billiards and bowling to video games and a full bar serving up a menu of munchies and one of the happiest happy hours in town, when you all need to recharge.
---
Fill Your Plate at Paula Deen's Family Kitchen
Location: 1202 Celebrity Circle, Myrtle Beach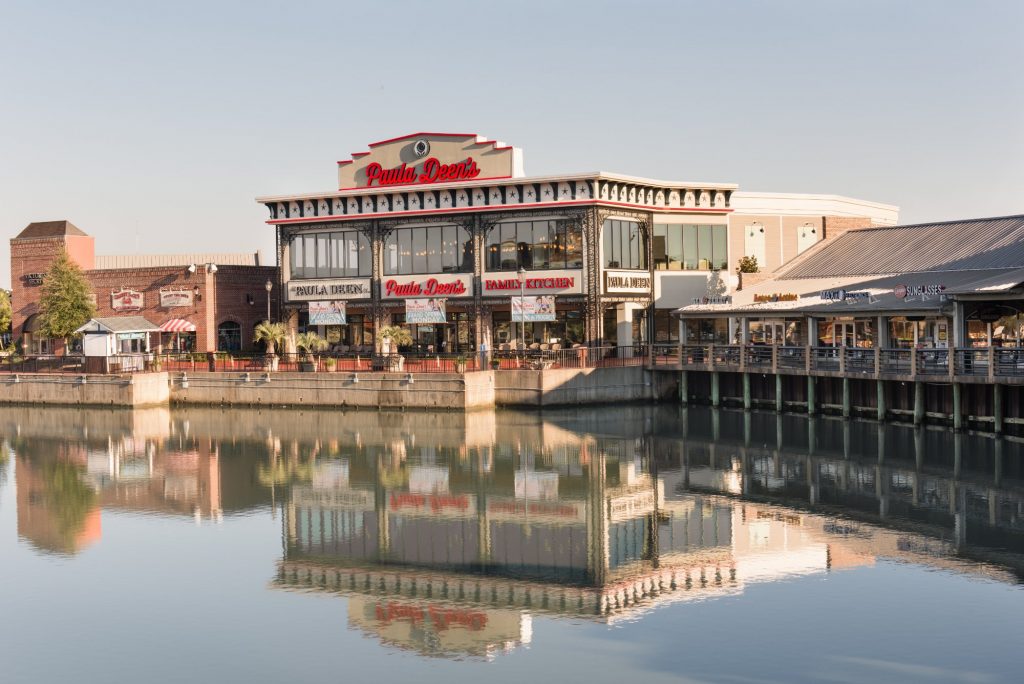 Y'all need to take a seat at the Queen of the South's new franchise location at Broadway at the Beach. Ride the escalator up to the main dining room of this popular family dining-style restaurant that serves up Southern comforts and true hospitality. Don't pass up the Best Ever Southern Fried Chicken, the Squash Casserole and some of Paula's famous Ooey Gooey Butter Cake for dessert.
---
Tap into American Tap House
Location: 1320 Celebrity Circle, Myrtle Beach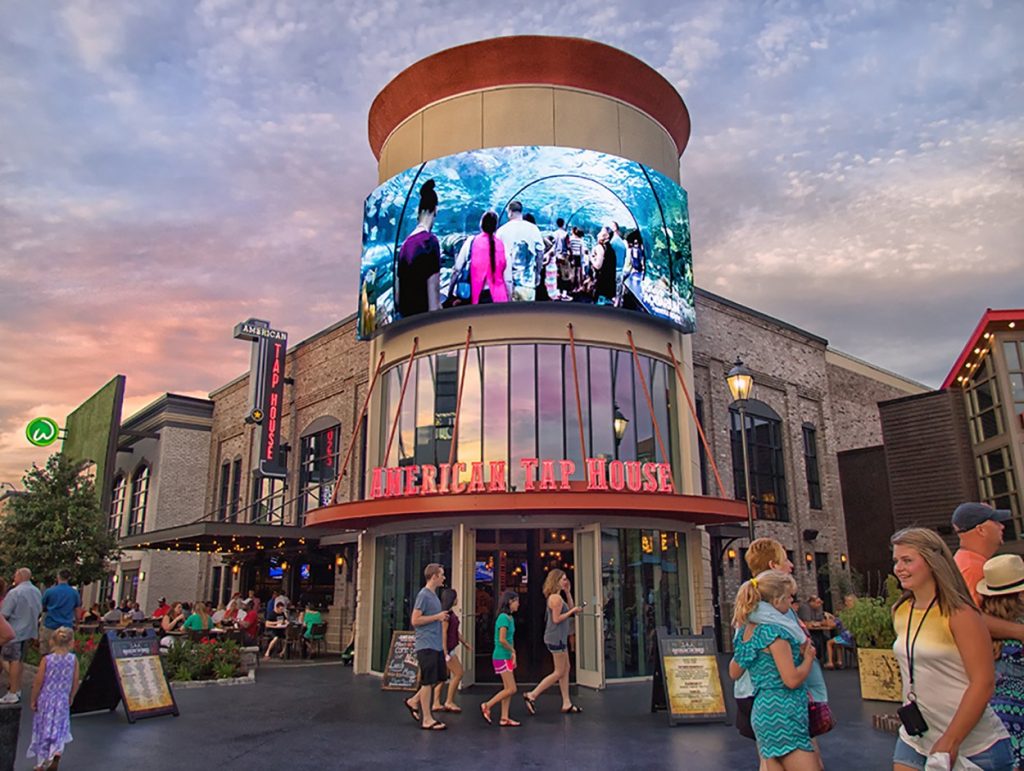 The folks here have a mission to be the "great American watering hole," where you can "tap into a good time" for lunch, dinner and beers after work. The chef-driven American gastropub serves chef-inspired food with a Southern twist, 40 craft beers and good times in a rustic chic-Americana ambiance. We suggest ordering up a sampling of around-the-world small plates to share, like the Indian-influenced Butter Chicken, the Asian-inspired Crab Wontons and the Crisp Feta (deep-fried feta balls served with feta spread, guacamole and garlic naan bread).
---
Take a Ride on the New Ferris Wheel
Location: Pavilion Park West, Broadway at the Beach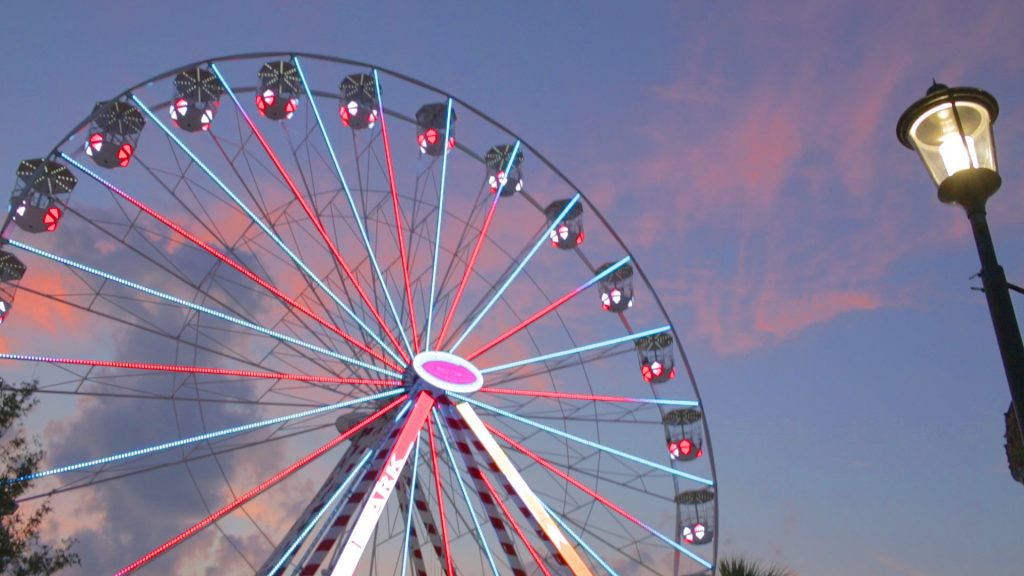 The skyline of Broadway at the Beach now boasts a new 118-foot-tall Ferris Wheel, featuring 24 open-air gondolas, LED lighting and, of course, some of the best views of the beach from above. It's one of nine new rides that opened in 2017 in Broadway's East, Central and West Park areas, which includes the spinning tea cups and the Sea Side Swing.
---
Check out the Brand New Carolina Ale House
Location: 2915 Hollywood Drive, Myrtle Beach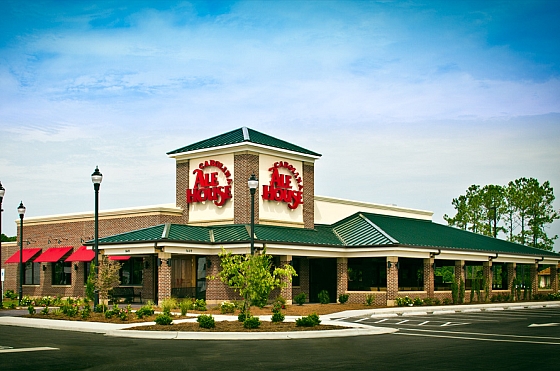 Situated on the outskirts of Broadway at the Beach next to Legends in Concerts (and on the grounds of the former Planet Hollywood), this newly opened restaurant features plenty of sports, fun and food for both lunch and dinner – plus rounds of drinks after that through 2 a.m. Catch the game on any of the 50-plus TVs; choose from any of the 60 beers on tap as your sidekick.
---
Take a Bite out of Wahlburgers
Location: 1320 Celebrity Circle, Myrtle Beach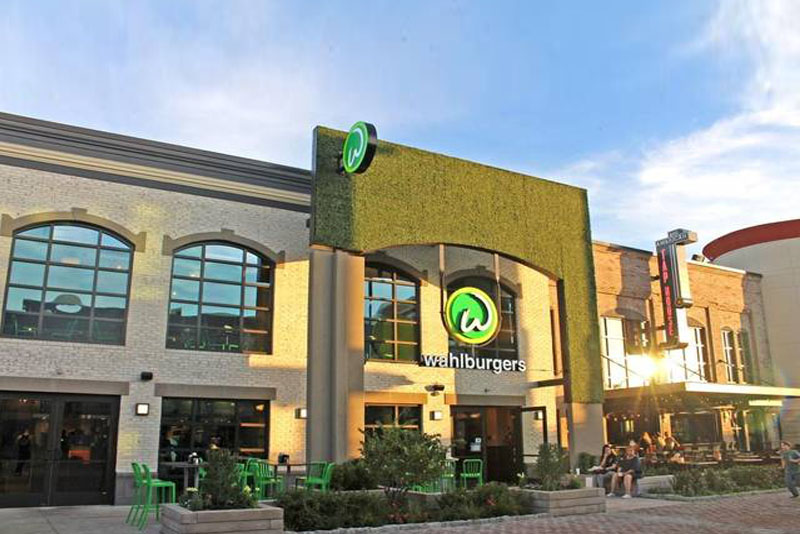 You may know celebs Donny Wahlberg and his brother, Mark, but to get a true taste of their brother, Paul Wahlberg, you'll have to take a seat at his popular franchise dining venture, Wahlburgers. It's new to Broadway at the Beach, but the family's history with cooking up burgers goes way back; each of their creative burgers are "made with only fresh ground beef, high-quality ingredients and lots of love." Also big on the menu are their crispy haddock, seared chicken, thin crispy onion rings, tater tots, housemade condiments, thick creamy frappes and floats, plus their full-service bar of "Wahlcoctions."
---
Rock 'n Dine at Hard Rock Café
Location: 1318 Celebrity Circle, Myrtle Beach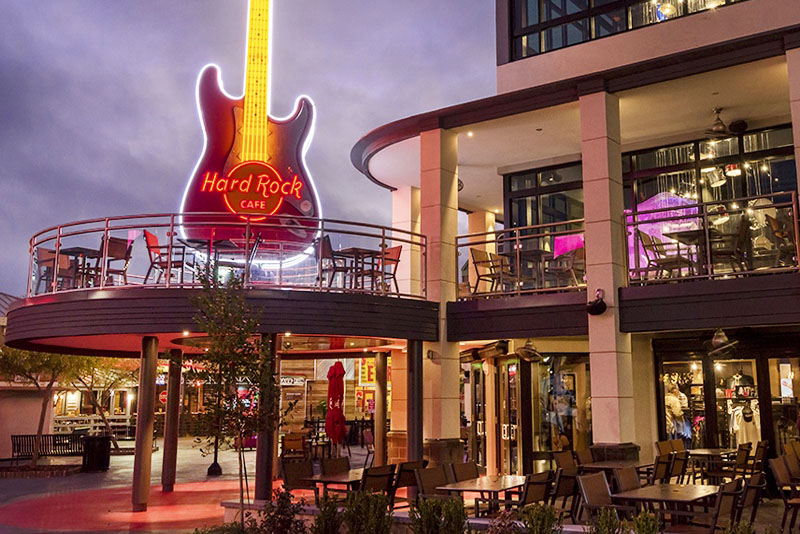 The Hard Rock Café isn't new to Broadway at the Beach, it's just playin' a new tune in a new home within the complex – you'll be able to spot it quickly by the large, red guitar rotating atop the entrance of this beauty. Inside, the new two-floor building on the corner features all-new music memorabilia on display and the same delicious all-American menu and souvenirs for sale.
Summary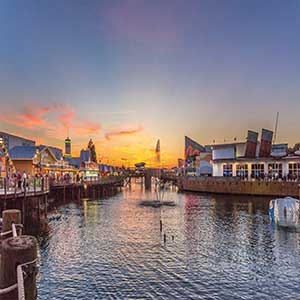 Article Name
What's New in Myrtle Beach in 2017: Broadway at the Beach
Description
Check out 5 of Myrtle Beach's newest attractions at restaurants located at Broadway at the Beach.
Author
Publisher Name
Publisher Logo