Broadway at the Beach has been the mecca for Myrtle Beach nightlife for nearly two decades. The Avenue at Broadway at the Beach – formerly known as Celebrity Square – serves as the headquarters for night clubs, restaurants, annual events and just plain fun. Whether you want to dance the night away or sip on a flight of beer, there's something for you right here!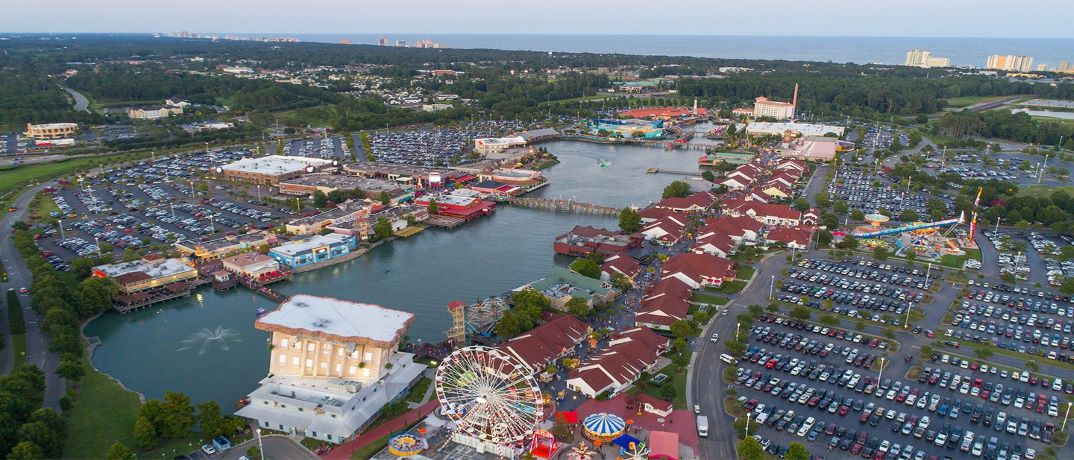 We're breaking it down for you to showcase some of the top things to do along the Avenue at Broadway at the Beach.
Restaurants & Bars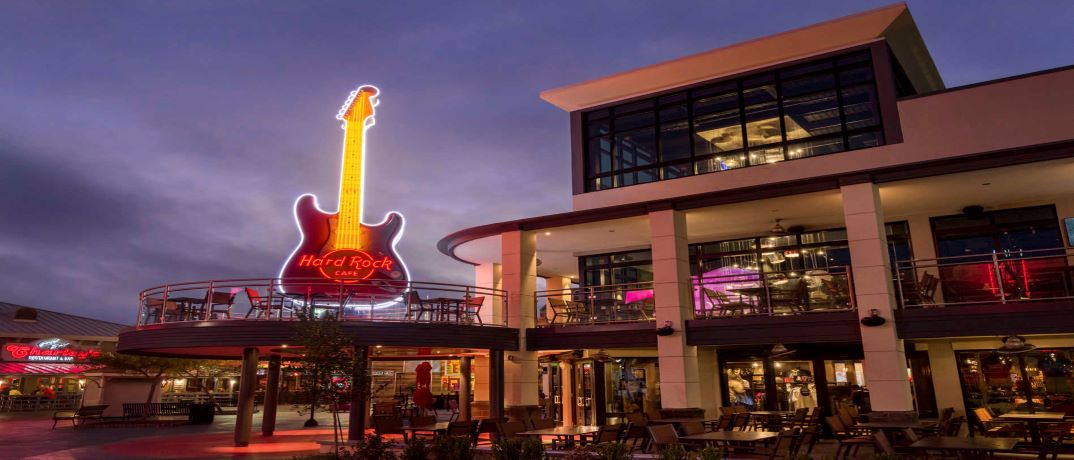 The Avenue at Broadway is home to a number of restaurants – each specializing in something exciting in the food and drink departments. Hard Rock Café has been a hot spot in the area since Broadway at the Beach opened. The restaurant recently moved from its pyramid location near the end of the complex to a brand-new building in the center of The Avenue. They feature memorabilia from some of rock music's biggest stars and serve up burgers, sandwiches, salads and signature cocktails. Speaking of burgers, just across the way you'll find Wahlburgers, a famous eatery opened by brothers Mark, Donnie and Paul Walberg.
Another exciting hangout, American Tap House, offers visitors a gastropub-type atmosphere with twenty different SC and NC beers on tap plus a variety of tacos, pizzas and shareables for your table.
Rooster's Restaurant & Bar, Good Time Charley's, Johnny Rocket's, Fat Tuesday, Melt, Bar Louie (opening in summer 2019) round out the dining and bar options around The Avenue in Myrtle Beach.
Night Clubs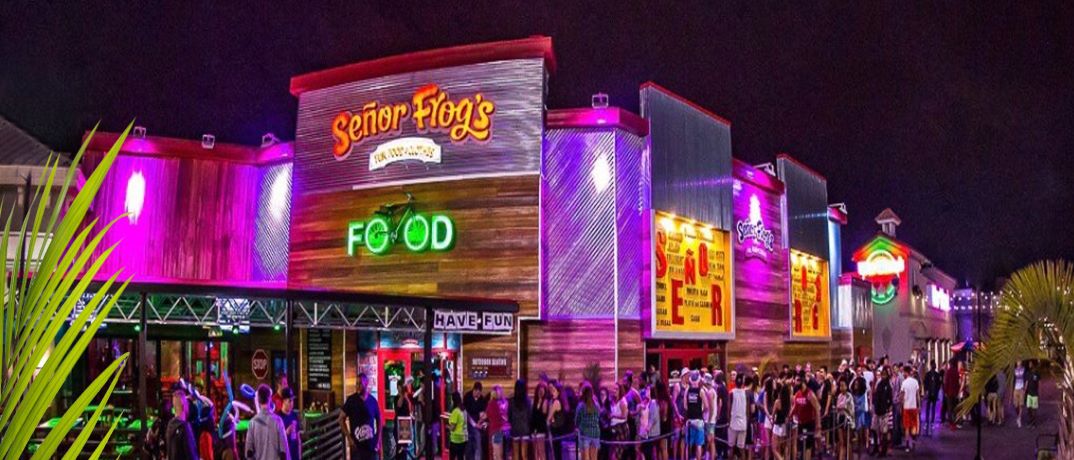 The Avenue is the place to dance the night away in Myrtle Beach! There are plenty of great nightclubs with something for all ages. Señor Frogs is a world-famous chain with an anchor spot at Broadway at the Beach featuring wacky drinks, dance music and plenty of fun.
Celebrating a special event? Be sure to let the dueling piano players at Crocodile Rocks know and you may have a chance to be serenaded live on-stage.
Oz Nightclub transforms itself into a different experience every night of the week so that no two times you visit are the same.
Two DJs keep the beats pumping at Malibu Surf Club which has been a popular club at Broadway for years.
Fun & Games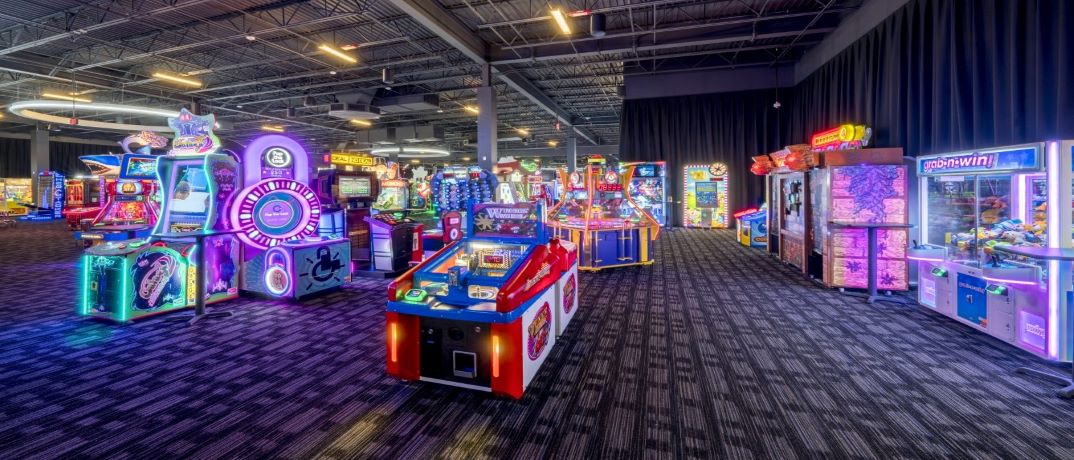 Looking for some family-friendly laughs and fun? Dave & Busters is home to a huge arena of interactive games ranging from skeeball and air hockey to racing and games of chance. They also offer a full-service bar and tables where you can take a break and grab a bite to eat.
Have a good laugh at Carolina Comedy Club at Broadway at the Beach. The club features some of the top comics seen on The Tonight Show, Comedy Central, HBO and is also home to Back Stage Bar and Grill. Reservations are recommended for shows.
Events Along The Avenue
Broadway at the Beach is no stranger to a good party or excuse to throw a grand event. Each year it's home to some of the best parties on the Grand Strand! Their monster Halloween Bash features one of the biggest costume contests in the area along and the New Year's Eve celebration features live music, ball drop, drink specials and champagne toasts.
Resorts Near Broadway at the Beach
Breakers Resort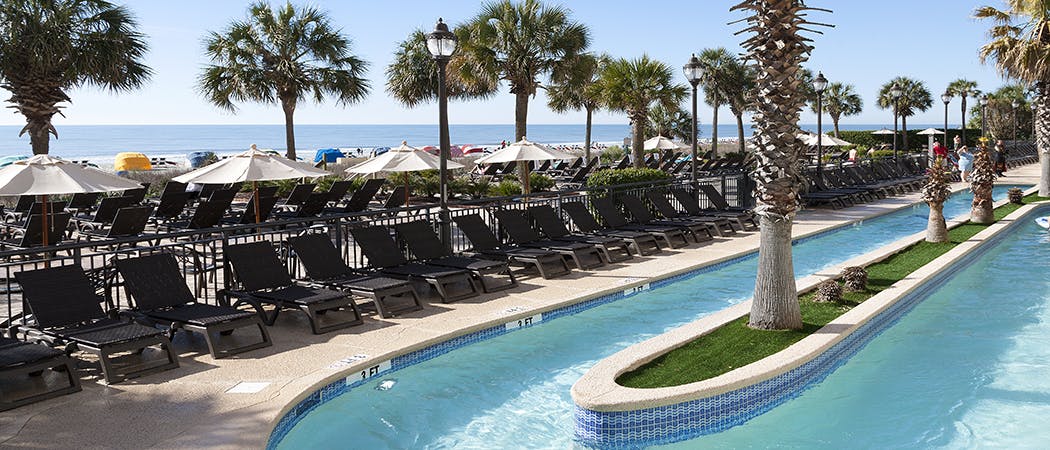 Breakers Resort is one of the top hotels in Myrtle Beach and is just a short distance from Broadway at the Beach. The resort features multiple towers with one-, two-, three- and four-bedroom oceanfront suites and condos. Breakers Resort is now home to a brand-new indoor waterpark with five slides as well as an outdoor kiddie pirate ship, pools and so much more. Other perks include live entertainment, on-site dining options, exercise facility, valet parking and pool deck games.
Caribbean Resort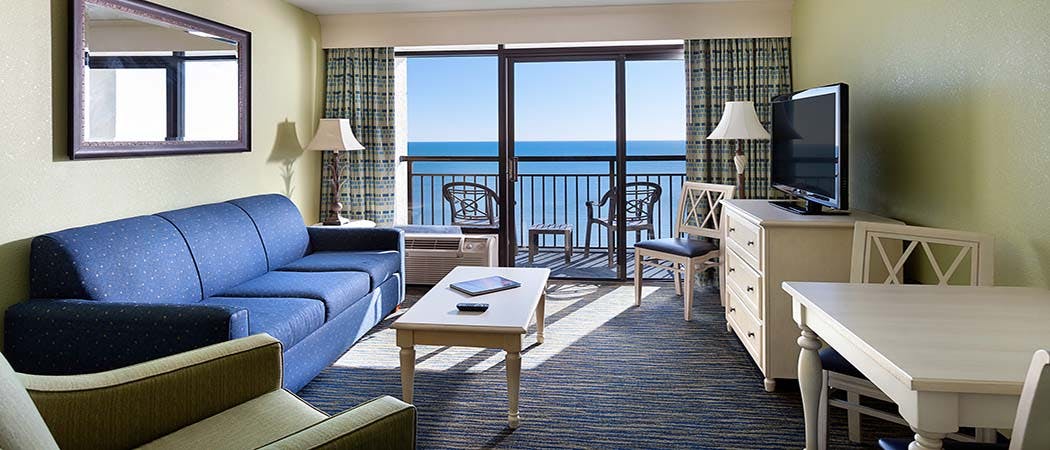 The accommodations at the family-friendly Caribbean Resort and Villas include oceanfront suites, rooms and condos with up to four bedrooms. The oceanfront water park is a huge hit for all ages and features two full size water slides. The resort also offers indoor and outdoor pools, a lazy river, bubbling hot tubs, a game room, fitness room and an oceanfront tiki bar. Book a massage at the on-site Mist Spa for an indulgent treat! Caribbean Resort is a five minute drive to Broadway at the Beach.