Fine Dining In Panama City Beach – Romance Is In Reach
Have you been longing to get away for that extraordinary trip with your special someone? The beach is calling; waves are gently rolling up on the soft sugary white sandy beaches of Panama City Beach, Florida. You begin to visualize yourself in a beach front condo, sipping wine on your private balcony, holding the hand of the one you love and gazing out at the picturesque gulf where you see dolphin playing in the waves. Your mouth waters as you think of all the delectable and exquisite fine dining restaurants you want to explore. You open your computer and find Panama City Beach Resorts by Condo-World.
Let's talk view, romance and serenity at the amazingly picturesque Sterling Breeze Resort. This is your new playground, offering both charm and a sophisticated boutique feel with upscale finishes and stunning views of emerald green waves helping you relax, unwind and achieve your vision for that extraordinary trip.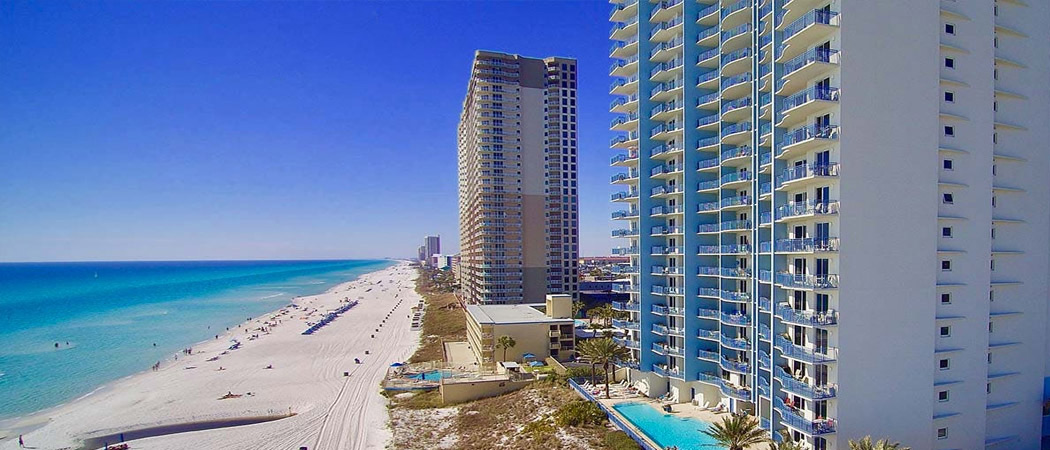 If instead, you want to create that extraordinary trip with a group or your family but not compromise quality or view; feast your eyes on Condo-World's Majestic Beach Resort, an exceptional high-rise, beach front property with stunning views of soft, sugar-white sands and emerald-green-waters, and plenty of family and group activities for all. You'll love the spacious family-friendly one to four bedroom condos (many with bunks), private balconies, and the very best amenities for all guests.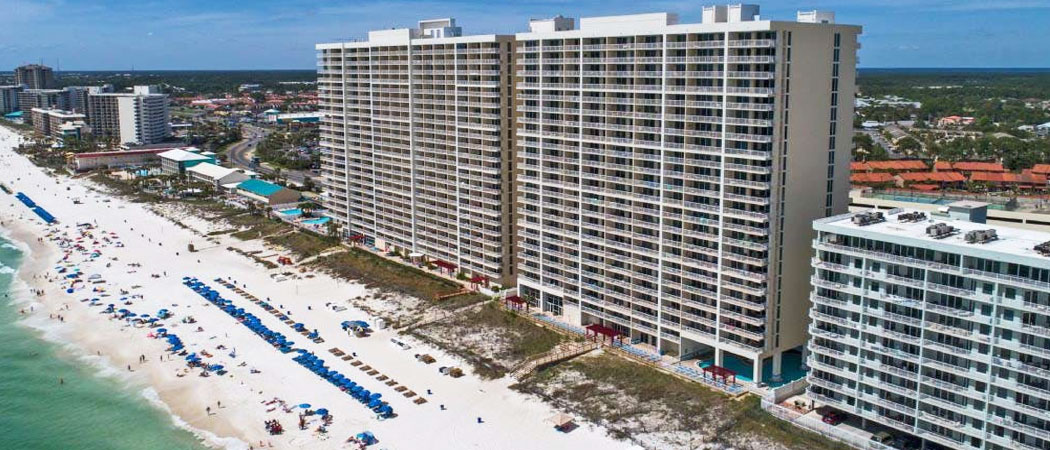 Now that you are in your amazing beach front condo starting your dream vacation, it's time to explore and experience some delicious food and intimate or enhancing conversation. Both properties are surrounded by a plethora of Panama City Restaurants, but you are looking specifically for fine dining.
Fine dining in Panama City Beach goes far beyond a white table cloth, dressy attire, and fancy silverware. Here restaurants gauge their fine dining status on far more… appealing to the variety and class of worldly travelers, the day-trippers, honeymooners, and anyone making special memories at the beach. There is a captive audience with many choices to choose from so Panama City Beach restaurants place more emphasis on a comforting and welcoming atmosphere, methodical cuisine preparation with beautiful display, an attentive waitstaff, and that special something that makes them unique. They want to create that experience your tummy and heart will never forget. Some hit spot on, and some miss the boat, so we have compiled some info on best restaurants in Panama City Beach for "fine (beach) dining" with some added global insight that according to FineDiningLovers.com, fine dining has changed. It should be a "happy place, not a temple" where deliciousness and gracious service are key – fun, not formal.
Top of the list, and unanimously the 1st answer out of the mouth of several locals for fine dining is Firefly Restaurant Award winning (voted Most Romantic Restaurant by Open Table) winning 8+ prestigious awards. Firefly has the best atmosphere in the area in regards to fine dining and romantic intimate settings. Relax in the unique 535 Library Lounge, Firefly Bar for fun and libations, Rockin' rolls in the Sushi Bar, and in the Main Dining Room you can enjoy a Mediterranean Bistro atmosphere under the grand old oak tree. Award-winning fresh Gulf seafood, steaks, artisan pizzas, and signature cocktails are what make Firefly one of the area's top dining destinations. From Majestic Beach Resort, 0.3 mi. & Sterling Breeze, 4.8 mi.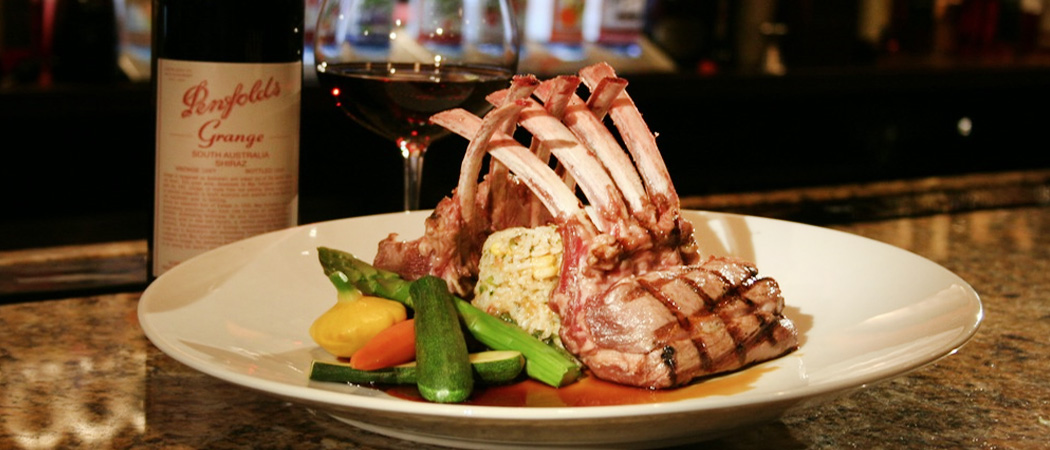 A "must visit" Panama City favorite restaurant, Captain Anderson's. Marina water front dining since 1967. The great Anderson tradition, dine early and watch the fishing fleets come in. Named among America's Top 50 restaurants, recipient of the "Best Seafood Restaurant" award from Southern Living and Wine Spectator's "Award of Excellence," Capt. Anderson's won Florida Trend's Golden Spoon Award for 15 years before being inducted into the Restaurant Hall of Fame in 2005. The Hall of Fame is the highest honor Florida Trend can bestow upon a Florida restaurant. Majestic Beach Resort, 4.7 mi. & Sterling Breeze, 12 mi.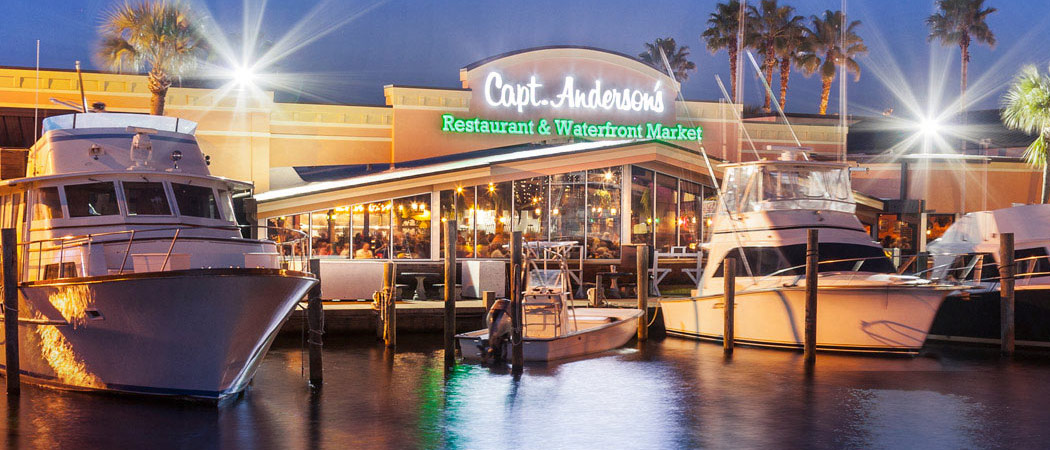 Grand Marlin is located at the Lighthouse Marina on Grand Lagoon, The Grand Marlin of Panama City Beach opened fall of 2016. Caribbean inspired water front dining designed to be laid back extremely high quality freshly caught seafood, succulent and abundant array of oysters, and steaks. Enjoy your favorite cocktail or try the special relaxing in their North Drop Bar. This place is designed to give you that unique, love of boats and water feel. Majestic Beach Resort, 4.8 mi. & Sterling Breeze, 9.8 mi.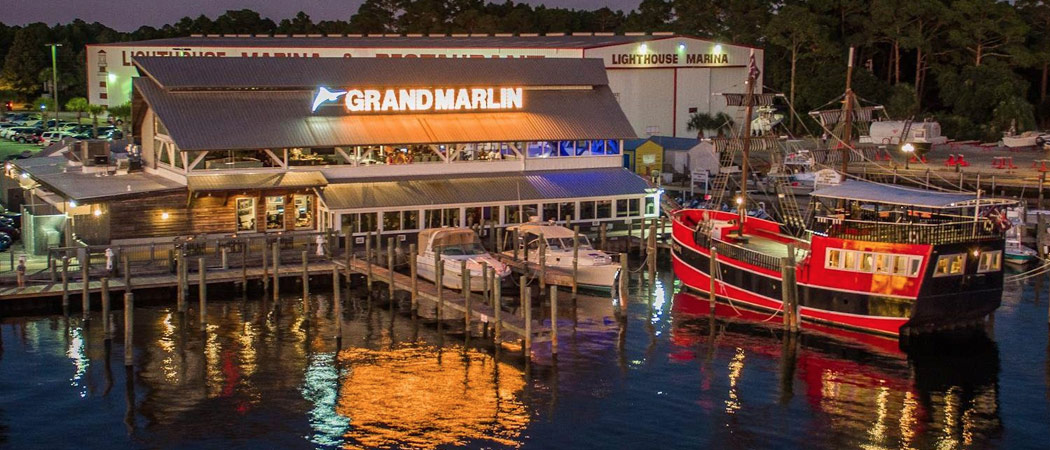 Saltwater Grill featuring seafood, steak and martinis… you will be mesmerized by the panoramic view of the 25,000 gallon tropical saltwater aquarium. Excellent reviews by numerous visitors. Very nice atmosphere and the food is delicious. Spectacular happy hour 4-5:30 offering early bird entrees and drink specials with a friendly stay for a while comfortable feel. Majestic Beach Resort, 0.8 mi. & Sterling Breeze, 4.9 mi.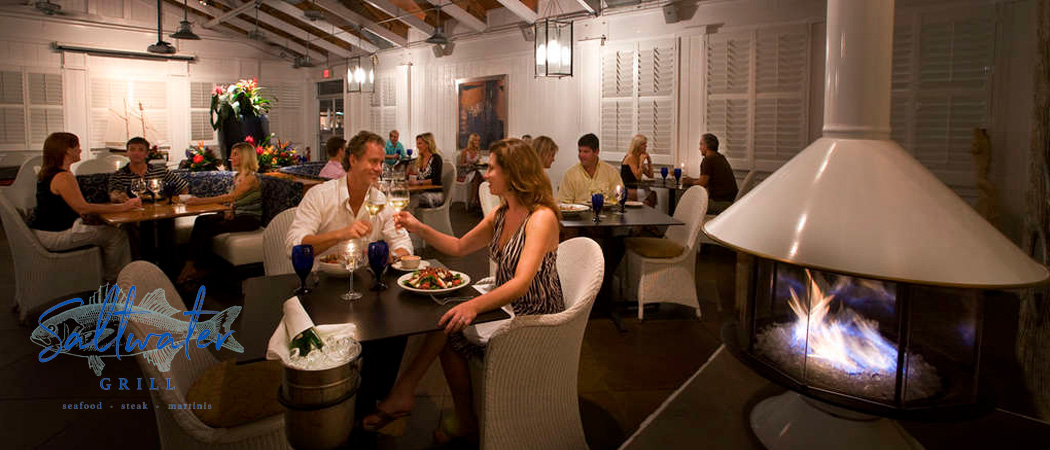 If you need to be on the beach we find that the nicest is Runaway Island Beach Bar & Grill. The view is like no other! You will love dining on the beach. Runaway has beach side porch seating and walkway to actually stick your toes in the sand. Go home with Runaway Island apparel or novelty cup. The beachy décor is made into a tropical paradise. Definitely a favorite for the person that can't get enough of the beach and it's glorious view. Majestic Beach Resort, 3.4 mi. & Sterling Breeze, 1.9 mi.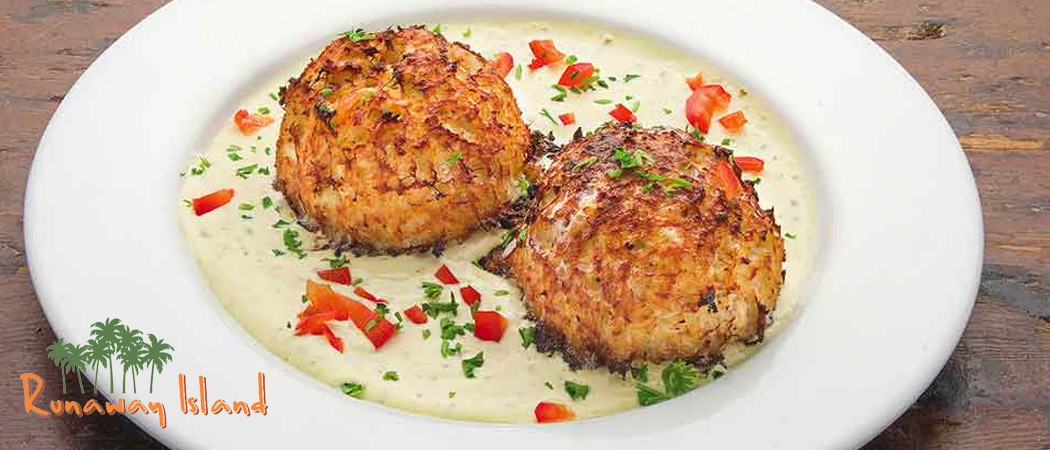 Fine dining Panama City Beach is really unique to each establishment and you will find these six to be great choices especially for creating memories with the ones you love or friends you cherish. Please note below 5 more really nice Panama City Beach restaurants for a more completed list of the area. Some were just a little further drive.
Also highly suggested as special & local fine dining restaurants in the Panama City Beach area are: G. Foley's, Uncle Ernie's Bayfront Grill & Brew House, Cuvee 30A, The Lakehouse at Carillon Beach, and Pho Pier 77 Vietnamese. See if you can try them all… Bon Appetit!