Back when I was a teenager, my family used to take weekend vacations fairly often. One of my favorite hobbies was looking up the history and little facts about the area that we were going to visit. It always added to the anticipation of the trip and made it so much more enjoyable when you finally arrived and got to see everything in person. I remember many times, we used the information and made trivia games to play in the car. This was also back when your only portable electronic was a Gameboy and it never stayed charged for the whole trip.
I continue this tradition even now with my own kids, hopefully this list will inspire you to start a similar tradition with your own family. If nothing else, at least you might learn something you never knew about Destin's history.
Fun Fact #1: Destin is Named for the Fisherman who Discovered the Area
Leonard Destin was a fisherman from New England who stumbled across the cove that is now known as East Pass while fishing in the mid 1800's. After realizing just how abundant the fish were, he began to settle down in the area with his shipmates. It wasn't until several years after his death that one of the men who was employed by him became Postmaster and decided to name the small town Destin, in his honor.
Fun Fact #2: McGuire's Million Dollar Ceiling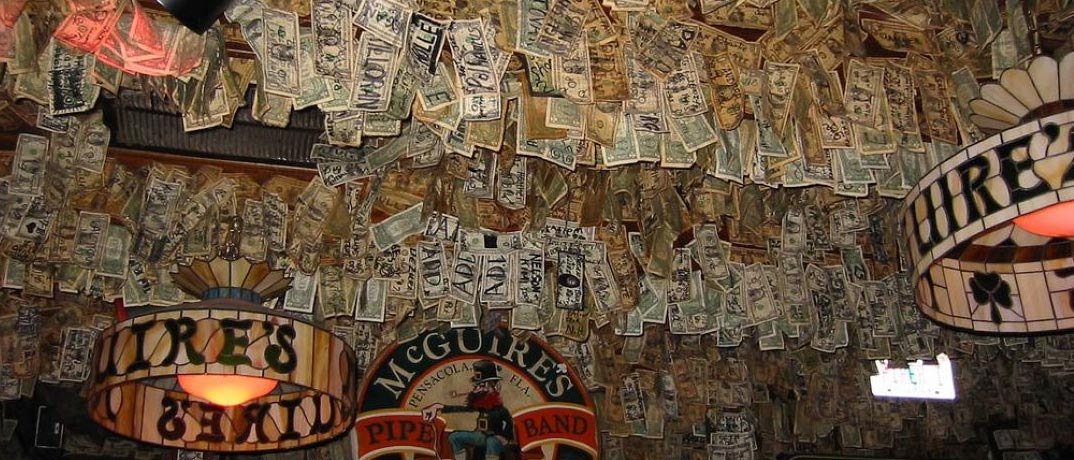 Attracting visitors from all over, McGuire's Irish Pub has become a local staple for its strong drinks and over the top food. Opened in 1996, this sister location to the original in Pensacola lives up to its slogan of "Feasting, Imbibery, Debauchery" boasting nearly 650 seats across the multiple dining rooms.
Adding to the atmosphere is a collection of over a million dollar bills signed and hung on the walls and ceiling by its patrons over the years. Be sure to try one of their signature Irish Wakes or their garbage burger if you're brave enough and add your mark to the walls of this unique establishment.
Fun Fact #3: Destin May or May Not be an Island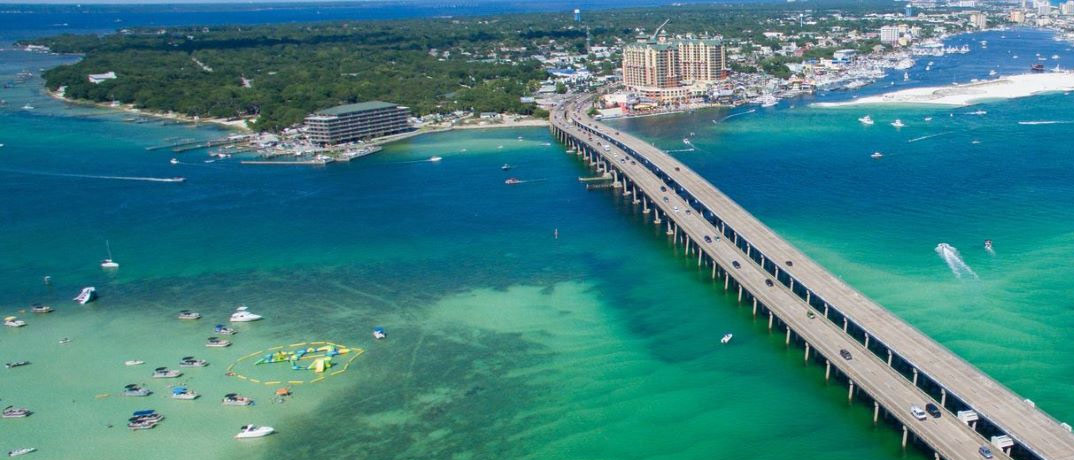 As I was looking up interesting and unique facts to pass along about Destin, I came across a single statement: Destin used to be an island.
I've personally lived down here my whole life and have never heard anything about Destin being an island. So, I decided to research it. I looked up both old and new maps, I scoured local historical documents, and went through all kinds of articles online- but everything had conflicting information. Many articles that I read stated that Destin used to be an island, but one side closed up due to hurricanes. There is the Choctawhatchee Bay to the North, East Pass to the East, but what was to the West?
I'm not going to lie, I became a little obsessive about this whole island thing. In the end, I couldn't find anything about a pass or an inlet anywhere West of Destin-but after a mind-blowing conversation with my husband's cousin (who is becoming quite versed in local history), we have come to realize that technically, Destin is on an island! As I mentioned, Destin has the Choctawhatchee Bay to the North and the East Pass to the East, but if you look on a map really closely, you'll see a tiny river-The Intercoastal Waterway- connecting the Choctawhatchee Bay to the Apalachicola Bay. Since an island is defined as a mass of land surrounded by water, everything from Destin to Panama City Beach is on a large island.
I'm not sure if it's "official" that's it's an island, but by textbook definition it is and with that being said, I'll just let you make your own judgement on whether or not Destin is an island.
Fun Fact #4: Crab Island is Definitely Not an Island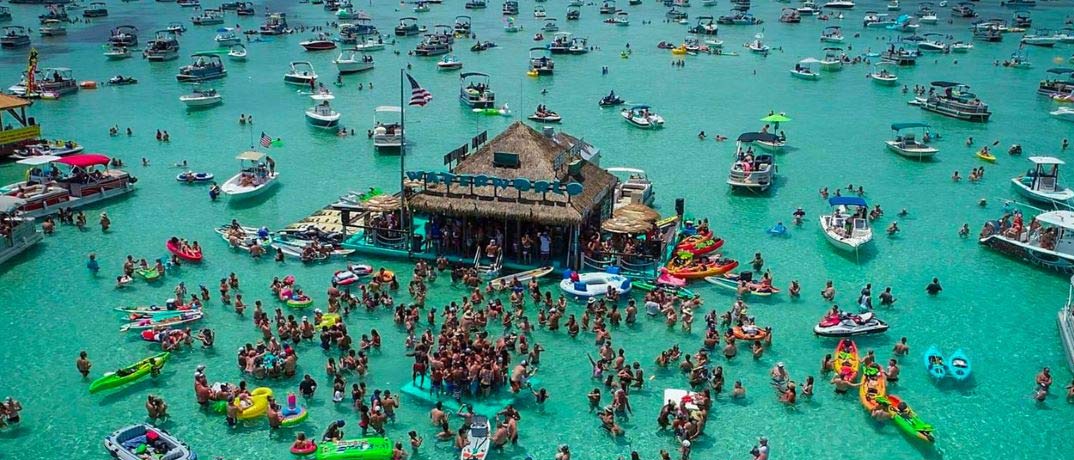 This one we know for sure! To be fair though, Crab Island was an actual island at one time. It was created in the 1930's when the U.S. army dredged the pass back open and moved the sand to one spot, creating what we now know as Crab Island. It gained its name from the locals who frequented the small island by boat and found that it was a popular spot for finding an assortment of crab's as well as other types of wildlife that enjoyed hanging out on the sand. In 1975 Hurricane Eloise washed away the tiny island, leaving nothing more than a sandbar. That didn't stop locals from coming back though! Although, Crab Island was under water, it wasn't but a few feet deep. It didn't take long for people to realize how fun it was to just hang out in the middle of the deep water like it was nothing. Soon after that, several businesses began to take anchor at the sandbar, creating what is now the adventurous "island" that we all know and love.
Fun Fact #5: Coastal Dune Lakes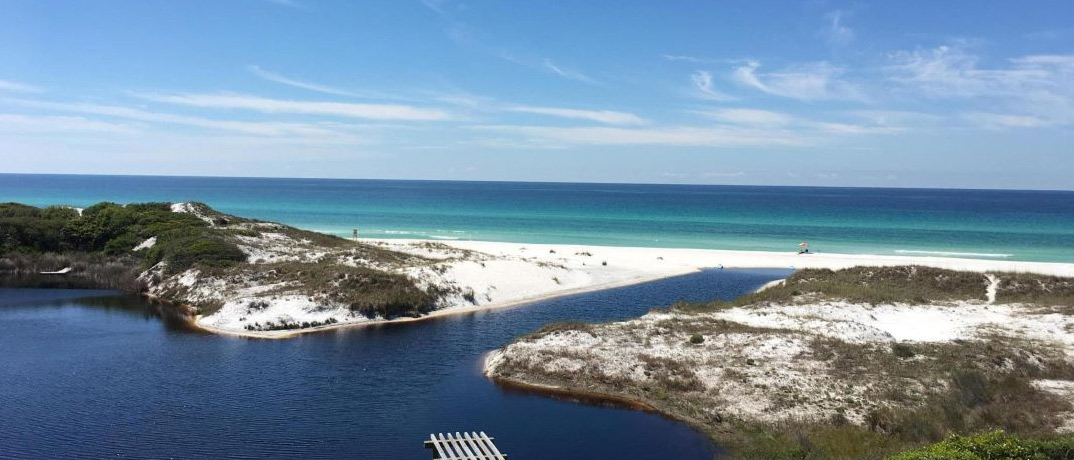 While these dune lakes aren't technically in Destin, they are a short drive away on both Okaloosa Island to the West and in Walton County to the East. There are at least 15 named lakes that are located just a few minutes outside of Destin and the reason I am including them in this list of fun facts is because they are so rare. Dune lakes can only be found in select areas around the world: Australia, New Zealand, Madagascar, Oregon, and right here in Florida.
These rare lakes are usually created when water from storm surges get trapped within the dunes. They then continue to collect water by rain, groundwater and/or streams depending on the area. The waters are usually brackish, therefore supporting a variety of both marine and plant life. They truly are a rare sight and are definitely something to put on your to-do list when visiting Destin.
Fun Fact #6: The 100 Fathom Curve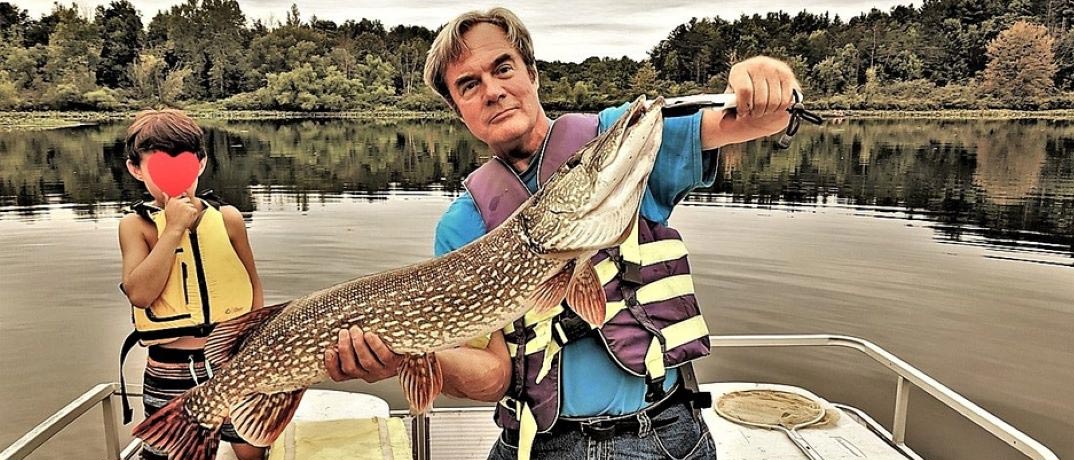 Destin has been dubbed "Luckiest Fishing Village" and also hosts the largest fleet of fishing vessels in the state of Florida, all of which can be attributed to what is called "the 100 Fathom Curve"
Located just ten miles from shore, the 100 fathom curve is the quickest way to get to superb deep sea fishing. The curve is teeming with sea life, such as Cobia, Tuna, Grouper, and Flounder, which is probably why this area has been a popular spot for centuries. There is even evidence of Native Americans settling the area nearly a thousand years ago because of the abundant sea life. These artifacts are displayed at the Indian Temple Mound Museum in Fl Walton Beach, which is only 10 minutes west from Destin.
More Fun Facts about Destin!
Are you still wanting more?
Well, did you know that Destin is also home to the world's largest American flag mural? Or that the beaches are so white because the sand is made of crushed quartz? Yeah, you read that right-crushed quartz. There is so much to see and learn that you absolutely must come experience it for yourself.
Where to Stay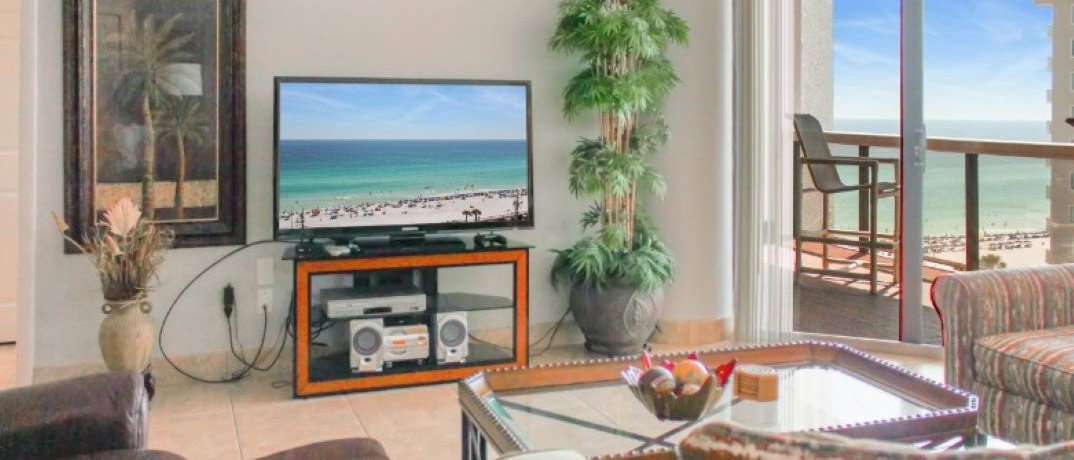 If you want the best experience on the Emerald Coast, book your vacation at a condo in Destin! Our agents make booking your resort the easiest part of your vacation. That way you can focus less on where to stay and more about why the Emerald Coast is so green.