Things You May Not Know About Pigeon Forge & Tennessee
Most of us love to scour out the best things to see and do when we visit an area. Pigeon Forge is packed with that—family fun, beautiful surroundings, great restaurants and adventures.
But, how did Pigeon Forge get its name? What is Pigeon Forge famous for and what are some fun facts about Tennessee and all the mountain friendly folks and town within it?
We've gathered up a list of interesting tidbits for you. Store it away for your next trivia night or just to impress your family and friends when you're hosting a dinner party tucked away in your mountain cabin in Pigeon Forge.
How Pigeon Forge Got Its Name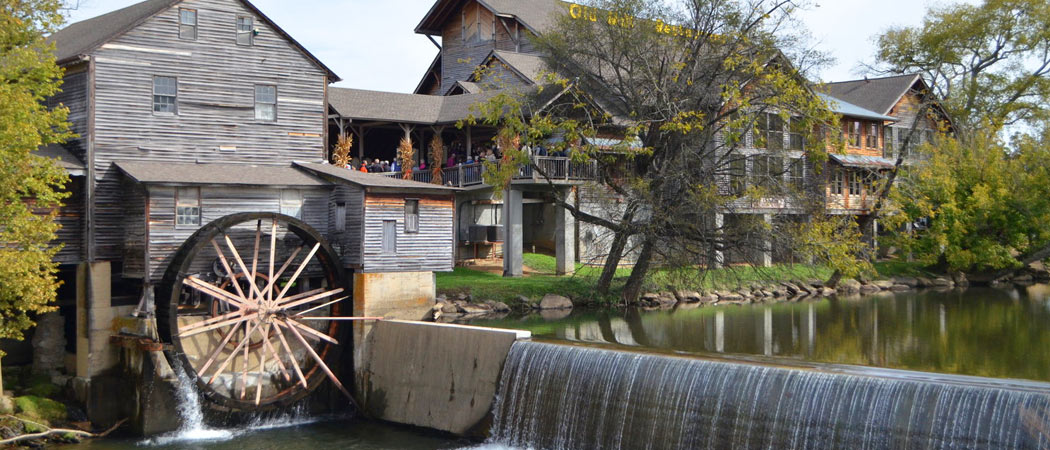 Two centuries ago, a local businessman and settler, Issac Love, decided to make the area his home. During the early 1800s, the Tennessee government was offering business developers and the movers and shakers of that time tax incentives to buy up land that couldn't be used for farming. Love build an iron forge on land beside the Pigeon River that he inherited from his wife's dad. He then bought 7,000 acres and set up a thriving business. Mining produced ore that was transported to the iron forge and that was made into iron products such as building and farming equipment. A few years later, Love and his sons built a large grist mill that helped farmers grind their grain into flour. The "Old Mill" still stands today in Pigeon Forge and is a huge attraction and testament to the grit and "love" that went into making Pigeon Forge the quaint town it still is today. Love also built the post office in 1841 and made the town name official.
The Largest Lake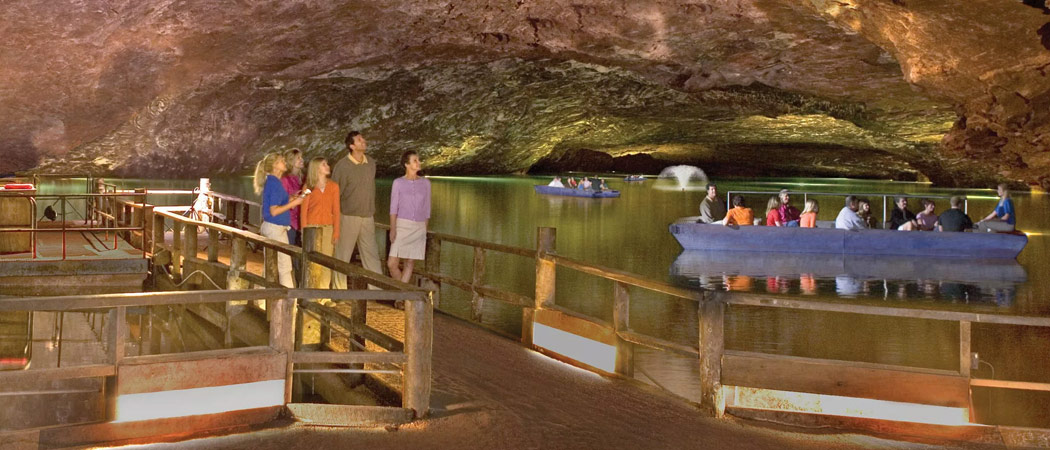 If you'd like to visit and see the largest underground lake in North America, you won't have to go far from Pigeon Forge. Take a day trip (about an hour and half car ride) to Sweetwater, Tennessee. There, you'll find The Lost Sea, where you can tour a magical place of caverns and a tremendous underground lake. Listed in the Guinness World Book of Records and on the National Register of Historic Places, the nature trail near the lake contains some of the most diverse community of plant and animal life in the world.
People & Pigeon Forge
Though the year-round population of Pigeon Forge is only about 6,000, over 10 million people come to visit every year.
Tennessee & Its Name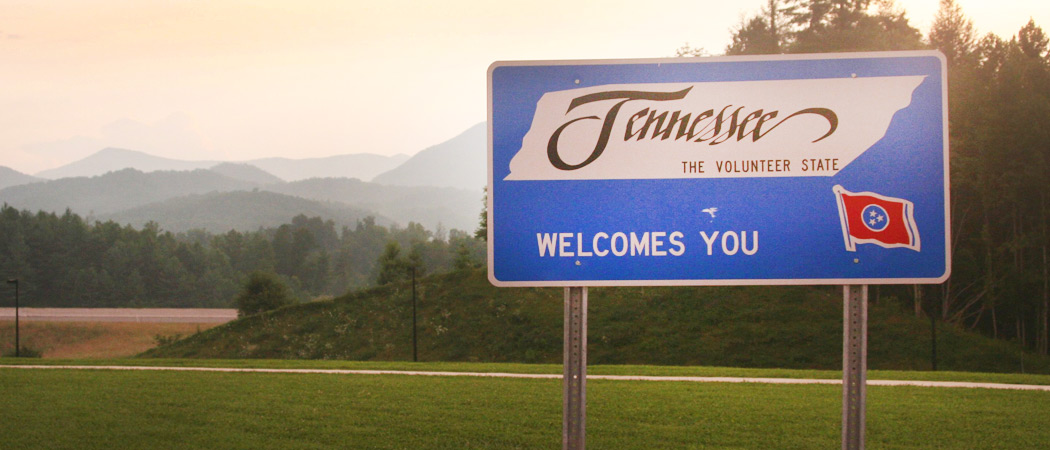 The Cherokee native Americans considered the state a "meeting place," and called it Tanasee. It's referred to the Volunteer State because soldiers from the state volunteered to go to battle with fellow soldiers in New Orleans during The Battle of New Orleans.
Dollywood is Darling Here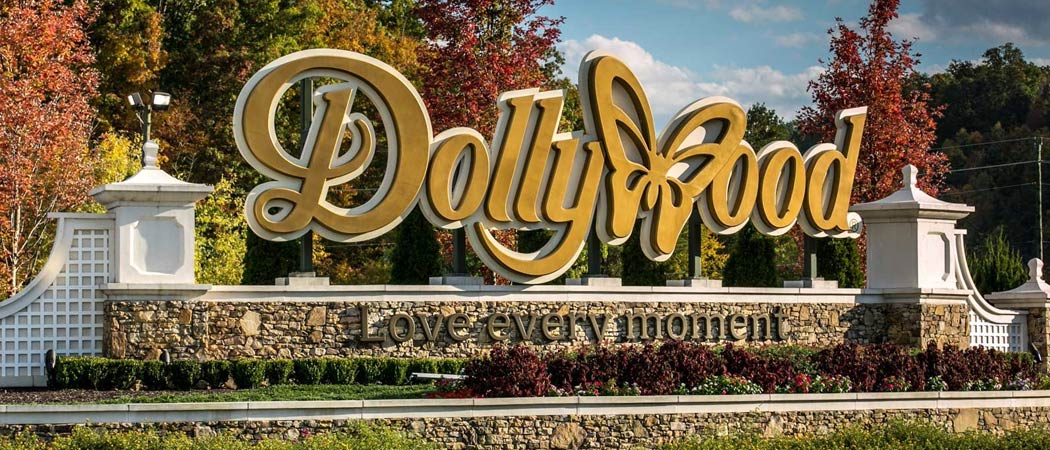 Dolly Parton loves Tennessee and her fans (and others from all over the world) love her back. Dollywood is the number one attraction in the entire state of Tennessee.
Fishing in the River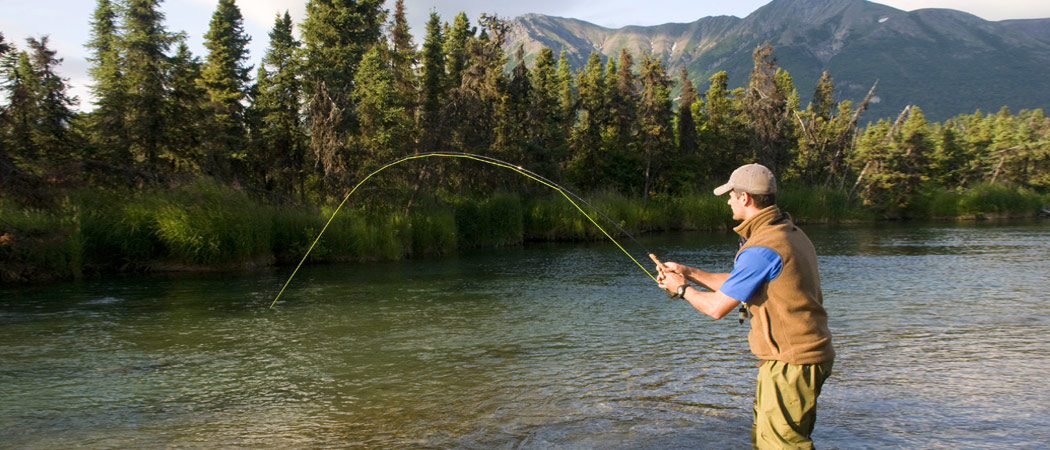 The river splits into three forks and the west fork flows through Pigeon Forge and Gatlinburg, then into the Great Smoky Mountains National Park. There are rainbow trout, wild brook trout and small-mouth bass in these waters. Rainbow trout can be as large as 20 inches in length. Small-mouth bass are about 3 pounds and there's ample shore to get a line in for some serene fishing, but you can only catch one fish per day (with a 20-inch minimum length) limit for small-mouth bass. You have to get a license (snag one at the Smoky Mountain Angler), but it's against the law to lasso a fish. So, get a line and pole and go.
Plenty of Neighbors In and Around
Not only are Tennessee folks some of the nicest people in the nation, they share their border with more than any other state (well, them and Missouri). Eight states share Tennessee's border—Alabama, Arkansas, Georgia, North Carolina, Kentucky, Missouri and Mississippi.
Famous Foliage and Critters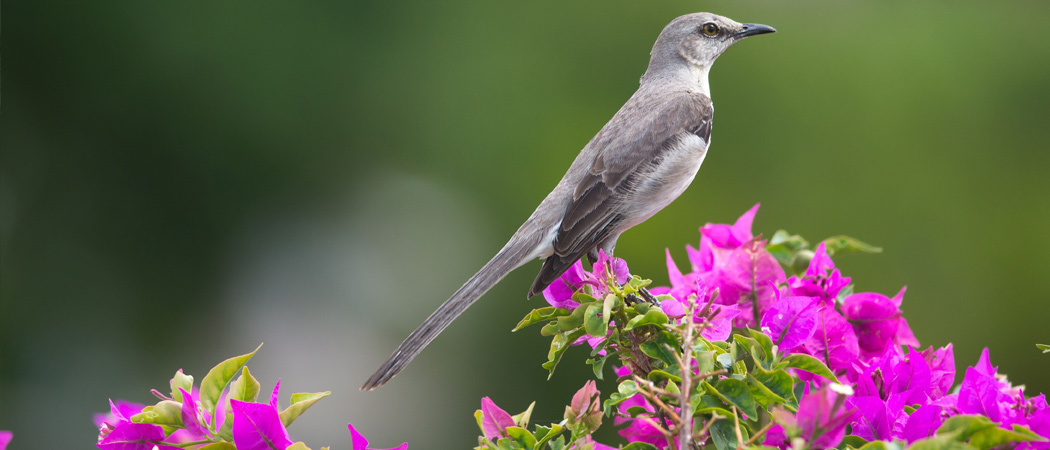 Tennessee's state bird is the mockingbird. The tulip popular (which settlers used for building) is the state tree. The beautiful Iris took the state's top spot as its cultivated flower in 1933. In the early 70s, the passion flower was designated as the state's wildflower and in 2012, Tennessee added another wildflower to represent the state—the Tennessee cone flower which only grows in the middle states. The state reptile is the Box Turtle.
So Many Plants & Species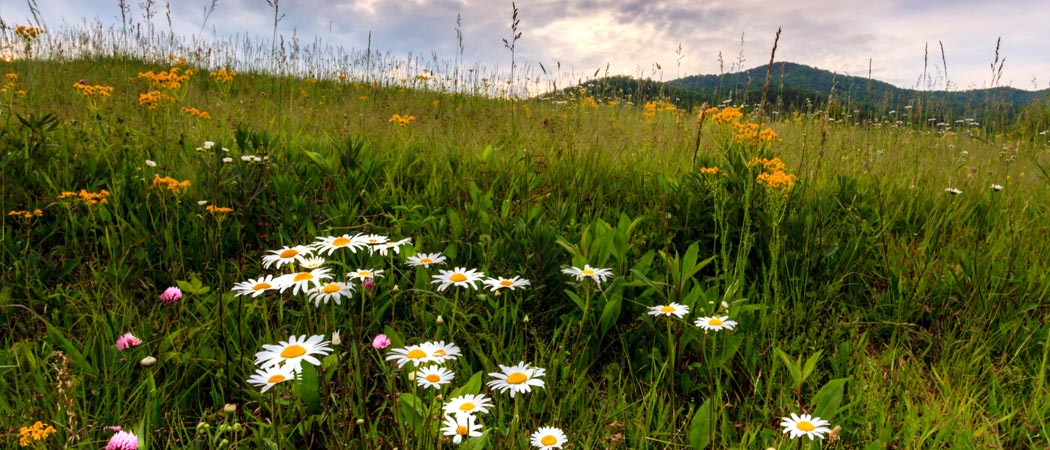 The Great Smoky Mountains is comprised of five forest types, over 130 species of trees and over 4,000 plant species. There are more than 230 species of birds. Animals include bobcats, cougars, red foxes, elk, coyotes, skunks, wild boars and black bears. Venomous snakes include the northern copperhead and timber rattler. So far, the world's top scientist have estimated there are over 8,000 species (and still counting) of beetles, butterflies, months and other creepy crawlers. Thousands of scientists, students and volunteers from 20 countries have helped document the findings. The Great Smoky Mountains is world-renowned as one of the richest centers of biodiversity in the world.
Migrating Butterflies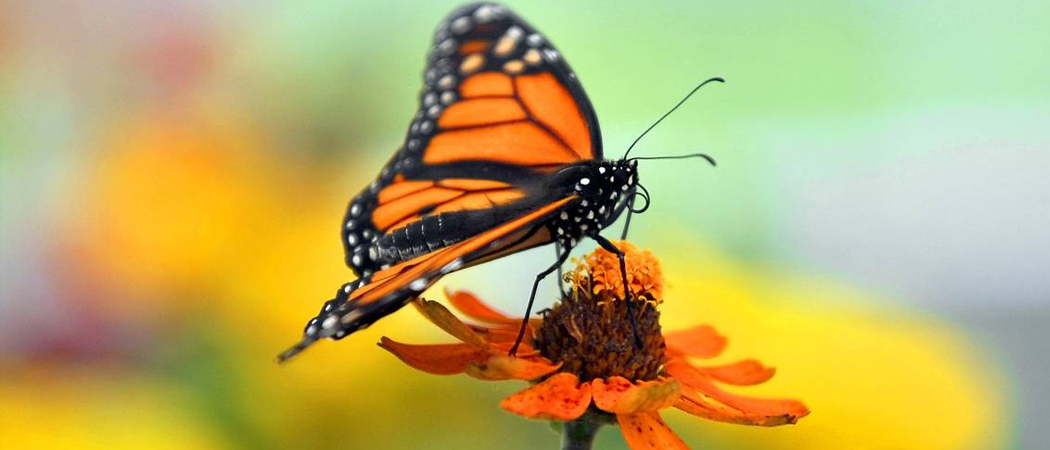 Every year, monarch butterflies migrate from the northern reaches of the continent to various areas. See the migration route here. It's beautiful and mysterious—as much so as nature and the Great Smoky Mountains (GSM). It's not always easy to pinpoint when they come through the mountains but peak migration in the GSM may be September. Want to help tag them? Visit the Great Smoky Mountains Institute at Tremont. One such tag was found 15 years later in a forest in Mexico.
LIGHT. IT. UP.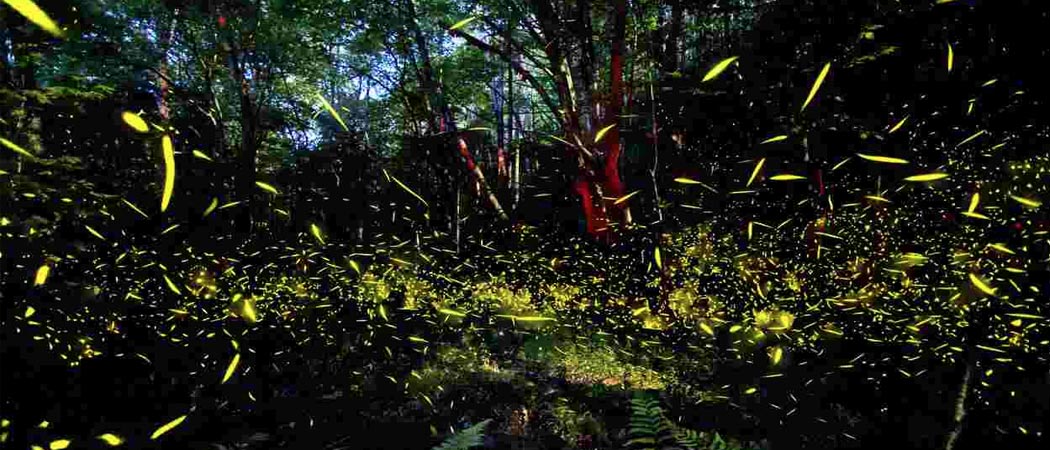 Speaking of beautiful things with wings that fly through GSM, the synchronous fireflies are one of 19 species in the mountains and the only species in America that can synchronize their lights. It's a mating ritual and the males fly around and light up while the females stay stationary and flash back a response. Check out the flash patterns here. If you want to see them, you'll need to check regularly, as the two-week, peak flashing can be anywhere from late May to mid-June. For firefly watching etiquette, check the park website here.
Pack up your facts and head out to enjoy all that Pigeon Forge has to offer. You may meet a stranger or a Pigeon Forge neighbor you can swap mountain tales with. Or, settle in for the night at your cabin and impress your family and friends with all that mountain trivia.
Pigeon Forge Cabins Have Amazing Views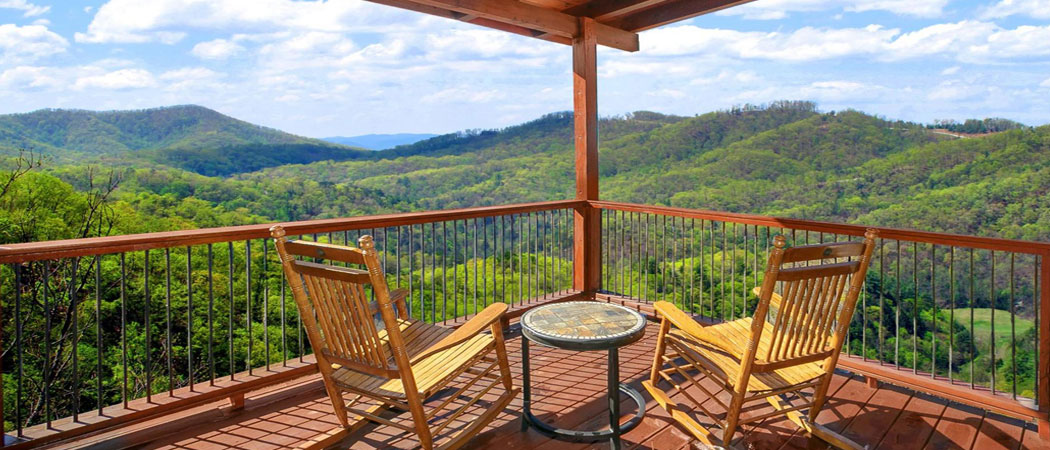 Pigeon Forge is one of the best locations for a family vacation in the mountains. It's complete with an abundance of attractions and restaurants with amazing views of the mountains. Book your cabin in Pigeon Forge today with Condo-World.