Ring in the New Year in Gatlinburg and Pigeon Forge!
There is always a sense of promise, new beginnings and joy when we anticipate the beginning of a new year. Should you find yourself in the Great Smoky Mountains, you'll want in on all the festivities.
A Gatlinburg New Year's Eve may be just the thing to ensure 2022 is celebrated in style for you and yours. If you prefer a more down home, country feel to welcome in the New Year, a Pigeon Forge New Year's Eve may be just the ticket.
Whatever you decide, you can be sure that 2021 promises to be the best ever in the Smokies. We've put together a list of New Year celebrations for you.
Gatlinburg New Year – 2021
New Year's Ball Drop
The Annual New Year's Eve Ball Drop and Fireworks Show, December 31, 2021. Gather 'round for a spectacular New Year's celebration! Every year, people come from all over to witness the ball drop at 115 Historic Nature Trail, right at the base of the Space Needle. Be there with thousands of other New Year's Eve-er's as you count down. At midnight, the ball drops, fireworks erupt and it's all set to inspiring music. It's best to get there a couple of hours before it all starts as this event is popular. For cheap parking, park in the city garages. There's one behind Ripley's Aquarium located at Traffic Light #5 at 88 River Road – for $6 cash, park all day! If you'd prefer to park closer, you may pay a bit more. Find a list of parking options in Gatlinburg. Jump on the Trolley, as they have extended hours at New Year's if you'd prefer getting around that way.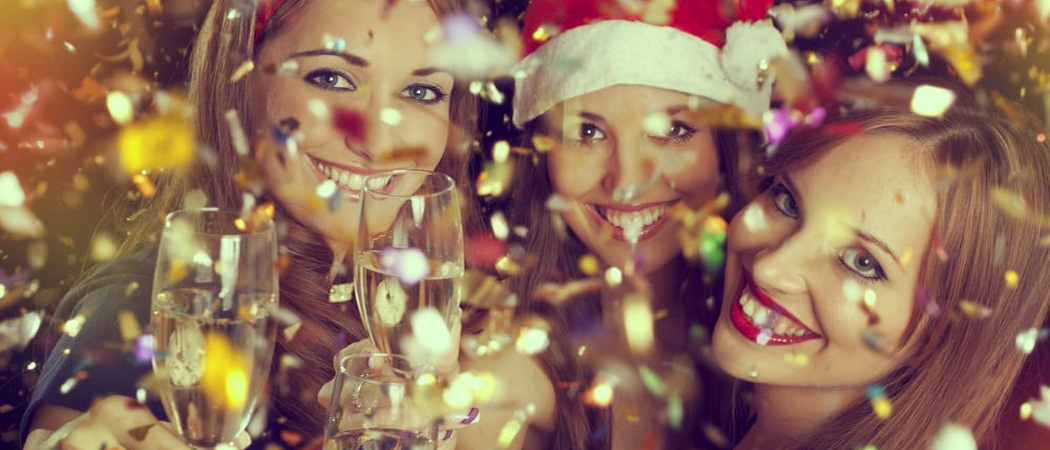 Melting Pot Exclusive New Year's Eve Event
It's obvious The Melting Pot is a New Year's in Gatlinburg celebration favorite among locals and visitors alike. Visit their website for the details and to reserve your spot. Each reservation is for 2 hours and this year's exclusive New Year's menu is set at $89.95 per person. Their regular menu will not be available that night.
The entire downtown celebrates as many vendors and restaurants get in on the New Year's spirit. Streets are bright with lights and you can catch live music as your stroll the streets. Families and couples alike flock here to welcome in the New Year, so be patient. The best thing is, whether you get up close and personal to the big ball drop or not, you'll be able to experience the New Year fireworks and celebrations no matter where you are!
New Year's in Pigeon Forge – 2020
The New Year festivities are plentiful in Pigeon Forge and since the two towns are close, you can take it all in from daylight to midnight if that's your thing.
New Year's Eve at The Island promises to be "bigger and better" to welcome in 2022. This may be a better option for you if you'd rather avoid the crowds in Gatlinburg, though this event is wildly popular. The giant ferris wheel is lighted up, as is the fountain and there's a DJ and live music. There are so many free events throughout the park and they have their own fireworks display as well. The Island will be open on New Year's Eve from 10 a.m. to midnight.
The Hard Rock Cafe celebrates the New Year in a big way with their annual New Year's Eve celebration. Beginning at 9:30 p.m., enjoy the live music of Tuatha Dea and pop champagne with a complimentary toast at midnight for those 21 and over. Pricing is $20 per person. Get early access when you book their special three-course dinner prior to the event.
Check the Pigeon Forge Chamber of Commerce to find out about any last minute changes or new additions for New Year's Eve and Day celebrations in Pigeon Forge.
Whether you decide to venture out or stay in to ring in the New Year from the porch of your luxury cabin (with a warm fire going inside or a dip in the hot tub with champagne), Condo World has you covered. Check out our beautiful cabins in Gatlinburg and in Pigeon Forge and reserve yours today!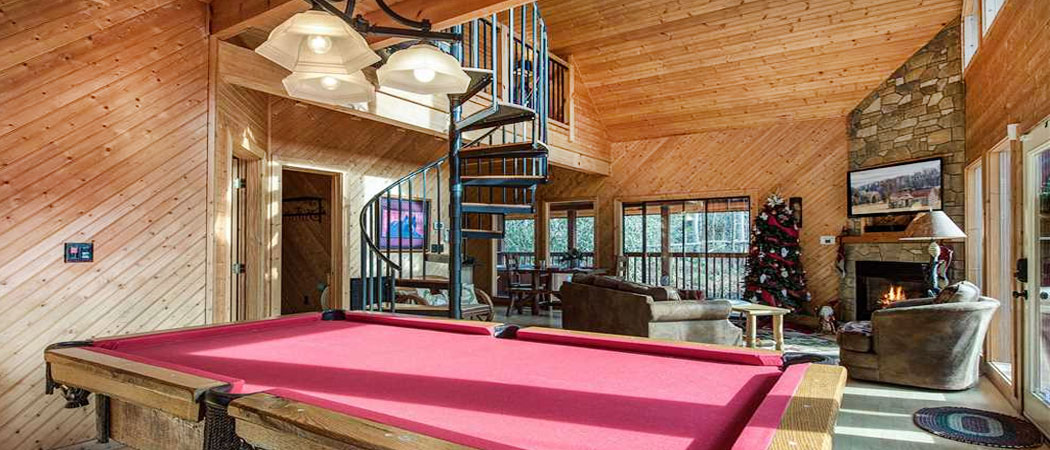 Happy New Year!