Pigeon Forge and Gatlinburg, Tennessee are packed with mini golf courses for you and your family to enjoy on your next trip to The Smokies. Play for fun, parents against children, boys against girls or compete for the best mini golfer in the family at any of these attractive mini golf courses in town!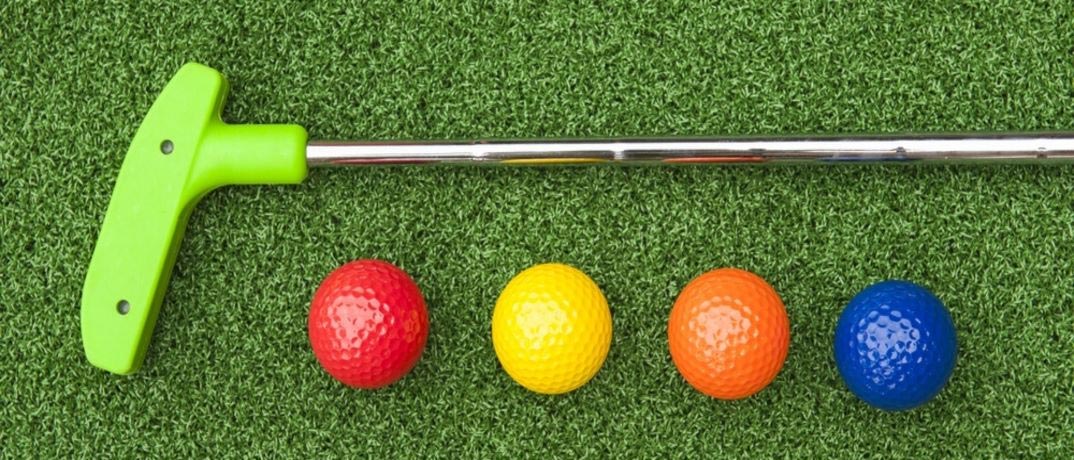 Putt putt originated in 1916 from a golf course that was made for putting only in Pinehurst, North Carolina and in 1927 in Lookout Mountain, Tennessee. In 1930 the first mini golf competition was played with a cash purse of $10,000. The final competition was played on Lookout Mountain in Tennessee with over 200 players representing states from all over the country. This safe, clean and affordable entertainment is now also known across the country for families and friends to enjoy.
Pigeon Forge and Gatlinburg are known for their numerous mini golf courses. The next time you come to the Great Smoky Mountains, make sure to get a few rounds in of mini golf before you go. Below you will find outdoor and indoor mini golf courses in Pigeon Forge and Gatlinburg, Tennessee.
Best Mini Golf in Pigeon Forge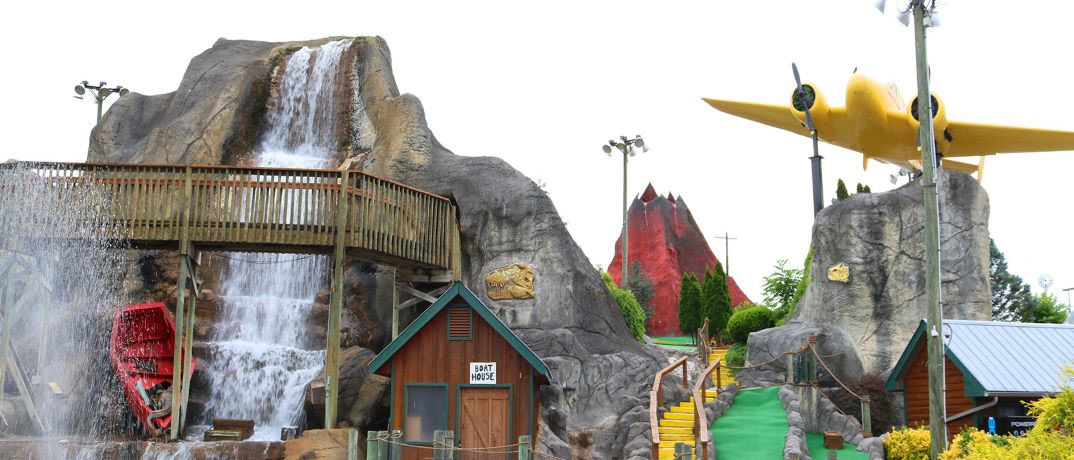 Crave Golf Club
2925 Parkway, Pigeon Forge, TN 37863
This course is rated in the top 13 mini golf courses in the country. It offers indoor and outdoor 19-hole courses which are handicap accessible.
Fantasy Golf
3263 Parkway, Pigeon Forge, TN 37863
Surround yourself with fantasy animals, castles and more at this 36-hole mini golf course conveniently located along the parkway.
Professor Hacker's Lost Treasure Golf
3010 Parkway, Pigeon Forge, TN 37863
Enjoy two 18-hole putt putt courses packed with adventure waiting for you! Waterfalls and volcanos are just the beginning of this fun-filled course!
Best Mini Golf in Gatlinburg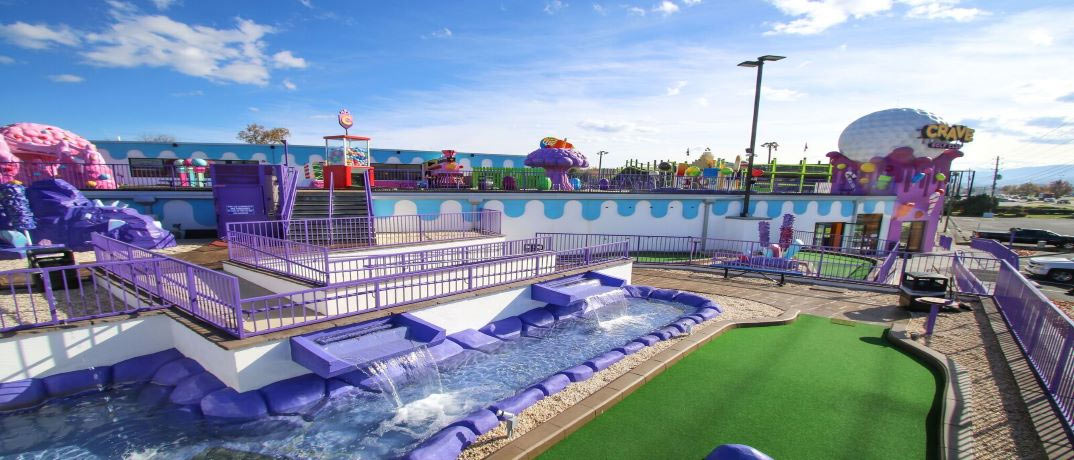 Hillbilly Golf
340 Parkway, Gatlinburg, TN 37738
Play an 18-hole putt putt course on top of a mountain with unusual challenges to make the game even more interesting!
Ripley's David Crockett Mini Golf
188 Parkway, Gatlinburg, TN 37738
36-holes of family fun await you with two uniquely themed mini golf courses from when David Crockett roamed the hills of the Smoky Mountains in the old days.
Treasure Quest Miniature Golf
653 Parkway, Gatlinburg, TN 37738
This 18-hole mini golf course is filled with spectacular scenes and 5 of the holes are in amazing black light!
Amazing Mirror Maze & Circus Golf
919 Parkway, Gatlinburg, TN 37738
18-holes of half fun house and half blacklight mini golf are waiting for you if you can get through the amazing mirror maze! This putt putt course is completely indoors.
Gatlin's Mini Golf
Reagan Terrace Mall, 716 Parkway, Gatlinburg, TN 37738
Multiple attractions are collected here, including a mini golf course for the whole family!
Cooter's Place
542 Parkway, Gatlinburg, TN 37738
This museum of the "Dukes of Hazzard" TV show also includes indoor mini golf and is run by actor Ben Jones.
Nearby Cabins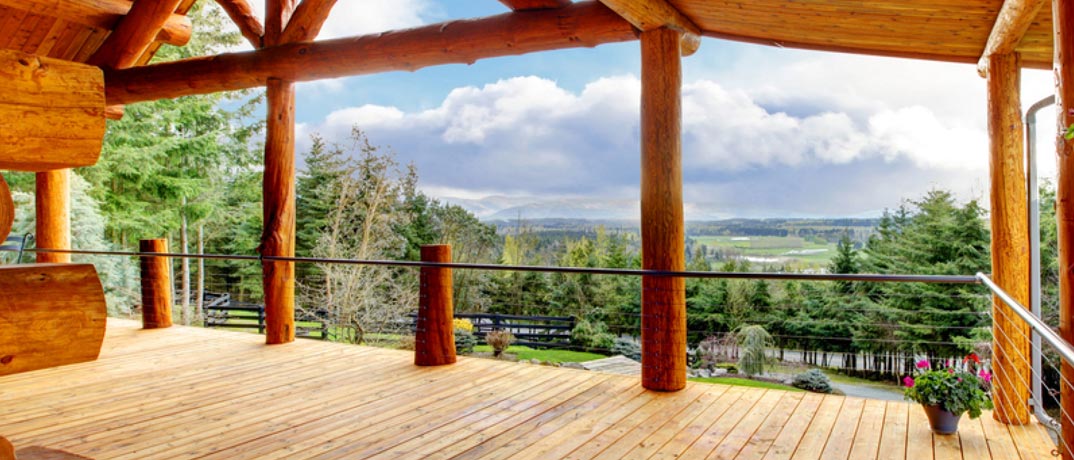 The Great Smoky Mountains is a great place to stay and play a few rounds of putt putt with your family! Condo-World offers cabins in Pigeon Forge and Gatlinburg with amazing views and comfortable accommodations for everyone. Visit our website and book your stay for some family time in the Smokies!