Grand Re-Opening: Ripley's Believe It Or Not Gatlinburg
Anyone who has ever visited Gatlinburg knows that Ripley's Gatlinburg is one of the best things to do in Gatlinburg. A tried and true Gatlinburg attraction, it's Odditorium is brand new now! Closing in December of 2017, the grand re-opening of their flagship museum in July of 2018 is bigger, bolder, better and broader – there are tons of new exhibits.
Grab a camera and get a snapshot of you and the Mexican Vampire woman or a giant robot. Or even a colossal Goodyear tire.
New Sights & Remaining Classics
If you have some favorites from visiting the museum in the past, don't worry. They're still there, along with 500 new exhibitions. Their oh-so-cool Odditorium certainly isn't odd in terms of renovation. They've completely redone the new digs, stripping both the interior and exterior. Rumor has it, it is the most expensive Ripley's ever built. With 12,000 square feet, 500 exhibits, 16 themed galleries and three floors of odd pieces and stuff (think shrunken heads, vampire-killing kits, giant skeletal remains and tons of interactive activities), it's no wonder their re-opening has been wildly anticipated.
The giant Kugel Ball, a family photo favorite remains as does the Tennessee Jail Cell doors from Brushy Mountain Prison and the Berlin Wall. Look for new oddities from the 70s and 80s, as well as other additions that you have to see to believe. They've also installed elevators so getting to and from the exhibits is much easier. As Gatlinburg Ripley's have always assured their fans and visitors, all their oddities are real unless it's noted plainly that what you're seeing is a replica or a wax figure.
Touted as the "new generation" of Ripley's, Gatlinburg's flagship museum was chosen because of the management's love and loyalty of this beautiful area of the South and because the fans who continue to visit year after year, have made Gatlinburg's Ripley one of the most popular nationwide.
Other Ripley's Fun
While Ripley's Believe It Or Not is one of the best things to do in Gatlinburg, there are several other Ripley's attractions that will keep you busy on your trip to Gatlinburg including the 5D Moving Theater, Haunted Adventure, Mirror Maze, Ripley's Aquarium, Mini Golf and the Guinness World Book of Records. And all of these attractions are close to your Gatlinburg cabin, so you can easily go back to snap another photo of one of the wonders or oddities that makes Ripley's Gatlinburg an East Tennessee treasure.
Their 5D movie experience has surround sound and takes you along on a digitally-enhanced adventure (along with moving seats).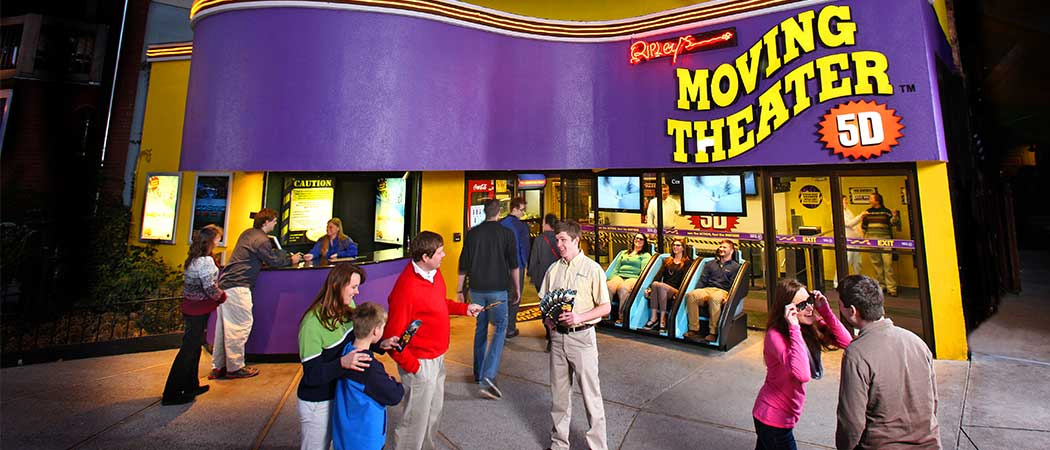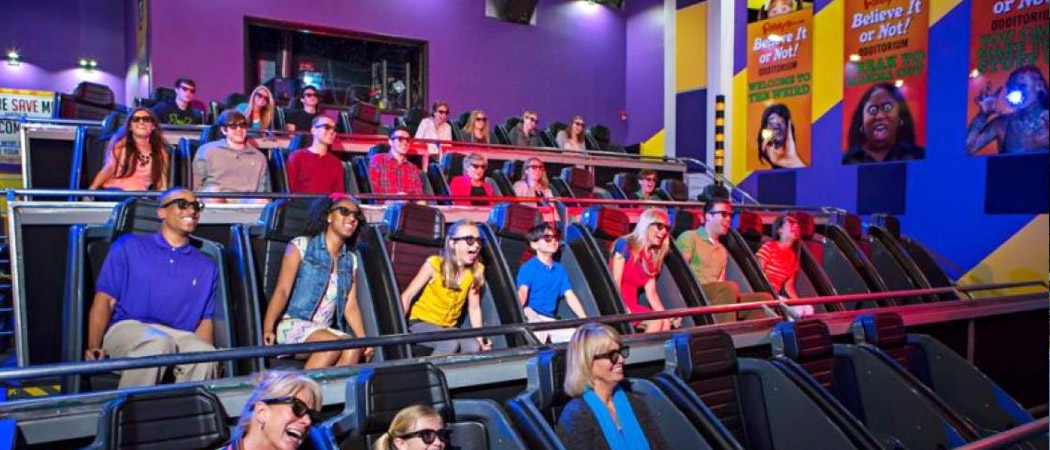 And the Haunted Adventure has zombies and other undead creatures lurking as you make your way (if you dare!) through the mansion's corridors and hallways.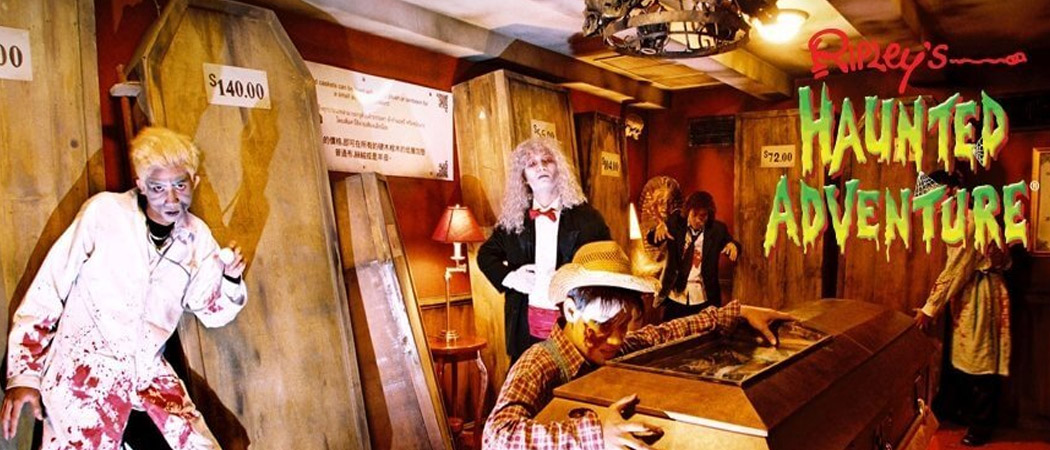 The mirror maze will have you seeing double, literally, as you try to make your way out through a maze of mirrors and the Aquarium has two levels filled with ocean's occupants and plenty of guides to educate you about what they are and where they come from. There's even a glass-bottom boat tour where you'll be able to view 12-foot sharks, sea turtles and over 8,500 other aquatic animals.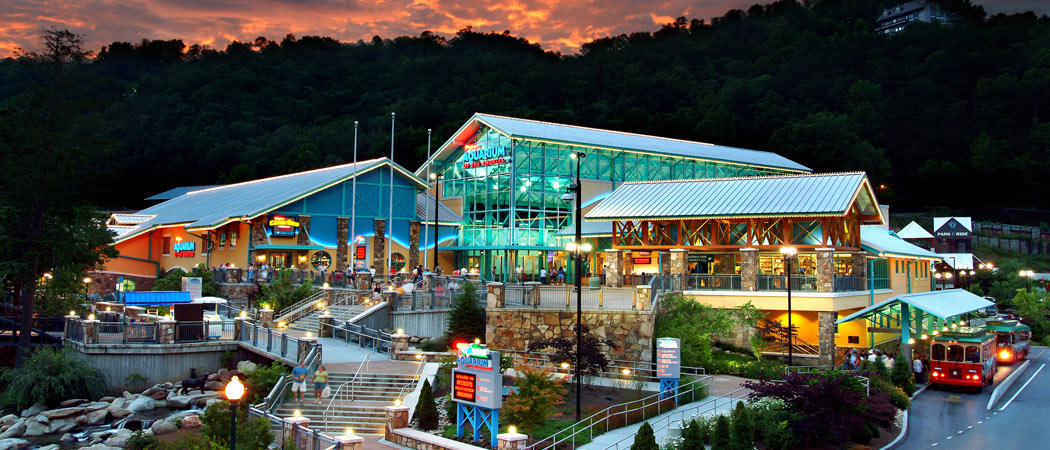 Mini golf anyone? Don't miss the Davy Crockett mini golf courses right smack in the middle of the Smokies and if you're a fan of breaking records (or reading about those who do), visit the Guinness World Book of Records. With hundreds of exhibits, including interactive challenges where you can break a record yourself, it's sure to be a family favorite. Visit the Ripley's Gatlinburg website to schedule an Ultimate Fun Pass.