Top Breweries In and Around Hilton Head – Cheers!
Craft beer in Hilton Head is exploding! Since about 2007, the industry has grown exponentially, from a few to over 50, in South Carolina alone. There are premium craft brewers scattered throughout the Lowcountry and the state, and some are right here (or nearby) in Hilton Head.
For those of who love a cold, craft beer after a day of beaching and biking, read on and visit one or all – you're on vacation!
Hilton Head Brewing Company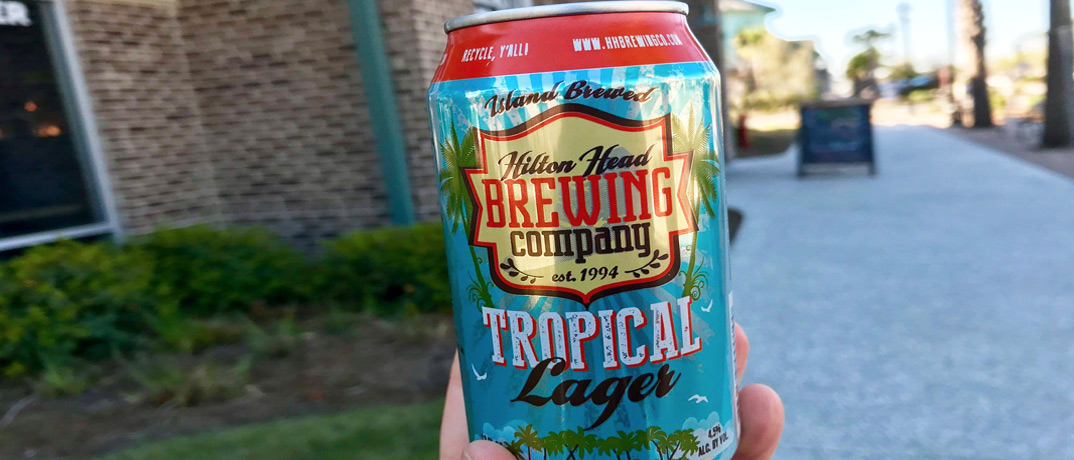 This Hilton Head brewery is the first one to open on Hilton Head. Located at 1 Cardinal Road, a Hilton Head native took on the challenge and added a team of expert brewers, tap room specialists, brand ambassadors and marketing/sales and packaging staff to do it all at this top-notch brewery. A great group of islanders, including veterans and local musicians, make the dream work beautifully! At any one time, there's about 15 different beers to choose from, some seasonal, as well as a barrel-aged porter. There's also a retail store and kid-friendly tours. Call ahead to see what's brewing-there's always tastings and events. Plus, they give back to the community-so you'll feel good after having a cold one for all kinds of reasons. Visit Hilton Head Brewing Company for info.
River Dog Brewing Company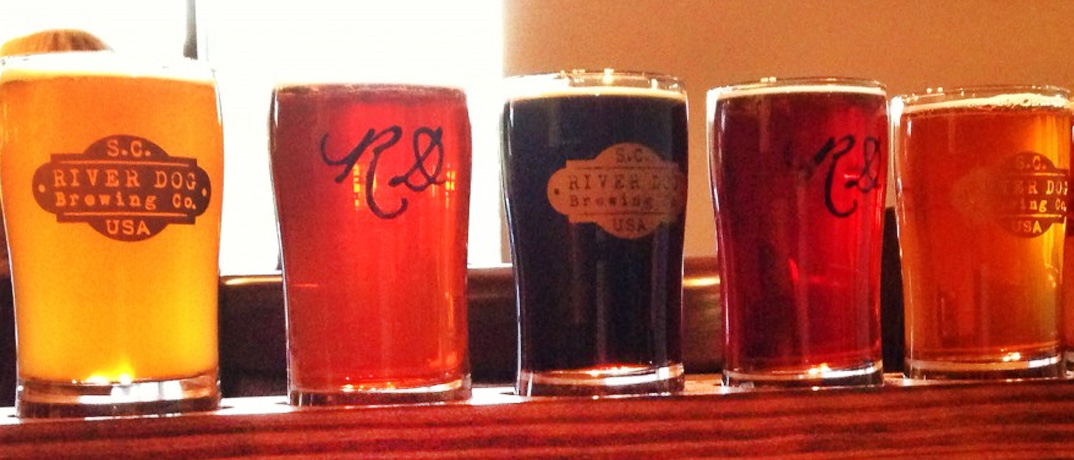 River Dog Brewing isn't a Hilton Head brewery, per se, but it comes close by about 30 miles away in Okatie, South Carolina. This small and tasty brewery lists their beer and pricing on rustic wood signs. Special events include salty bites to go with cold brews such as tacos and $3 pints. There's other brews listed on their menu and the ambiance is low-key, beachy and cool. Fruity, stout, IPAs, flights and growlers- it's all there. Try their River Dog IPA – fans rave about it. Located in a small business park, take a drive to 591 Browns Cove Road North, in Okatie – it's worth it! Check out their website here.
Southern Barrel Brewing Co.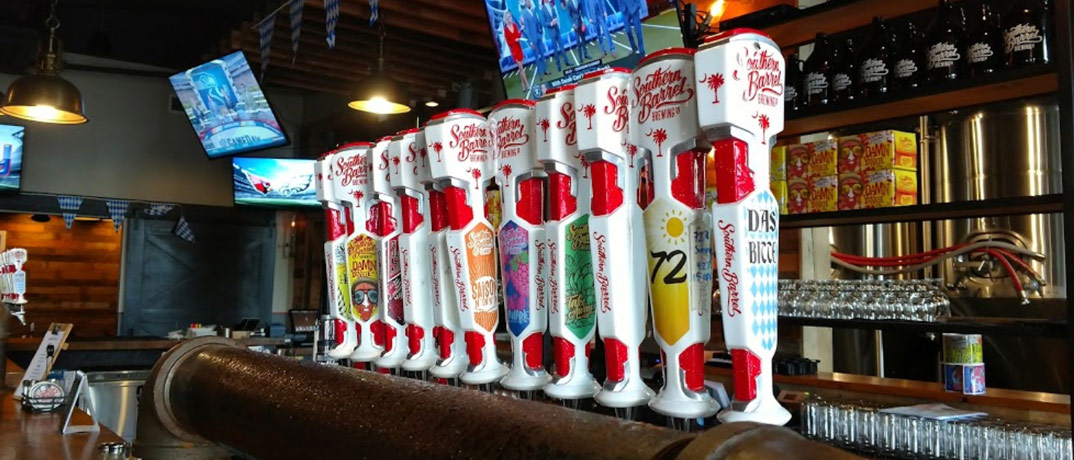 Open seven days a week in Bluffton, this brewery is Bluffton's first and has a bar, fenced-in beer garden and restaurant. Lager, IPAs, stouts, pale ales and award-winning seasonal and year-round beers are just some of many reasons to visit. Check out the 2022 South Carolina Beer Awards winner Beach Bully Pale Ale! They also have live music, comedy, open mic nights and even yoga! The ambiance is beautiful with reclaimed barn wood and tours are readily available as well. A tasty menu including baked bries, hummus, pretzels, sliders and Ahi tuna satisfies every palate. Their on-tap brews are equally impressive. Visit their website or take a drive to 375 Buckwater Place Blvd.
Charleston & Mount Pleasant
For those of you planning to take a day trip to Charleston, you'll most likely take Savannah Highway and Highway 17 to get to Charleston from Hilton Head. A few miles beyond the city will take you to Mount Pleasant. If you're planning to spend a night or two in the area while in Hilton Head, there a few noteworthy craft breweries to add to your agenda. Visit their websites below for more info:
In downtown Charleston:
Revelry Brewing
Palmetto Brewery
Edmund's Last Brewing Co.
In Mount Pleasant (all within a mile or less of one another)
Two Blokes Brewing
Ghost Monkey Brewery
Westbrook Brewing Company
Take home some craft beer swag from each for yourself and souvenirs.
Consider yourself a craft beer connoisseur! Cheers!
Hilton Head Condos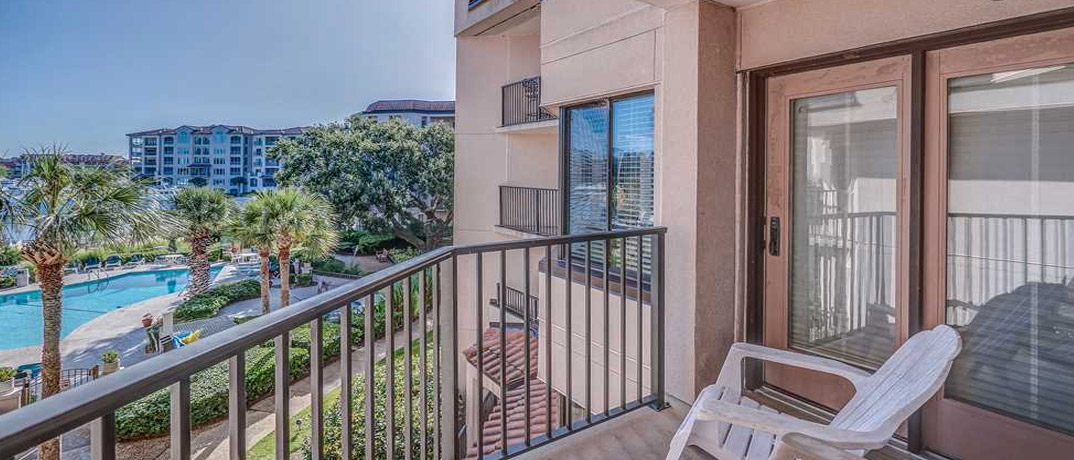 Condo-World's Hilton Head condos is the perfect place to stay while planning your craft brewery tour. Reserve your today!