Hilton Head Craft Beer – Not So Strange Brews!
Craft beer manufacturing and consumption has exploded over the past decade and Hilton Head is no exception. Connoisseur beer drinkers are paying more for quality beer and the breweries in and near Hilton Head are tasty testaments to a trend that shows no signs of slowing down. Pair those delicious brews with some fine fare and you've got the makings of a perfect day or evening on the island.
Below is our list of craft beer places in and near Hilton Head to eat, drink and be island merry!
Hilton Head Brewing Company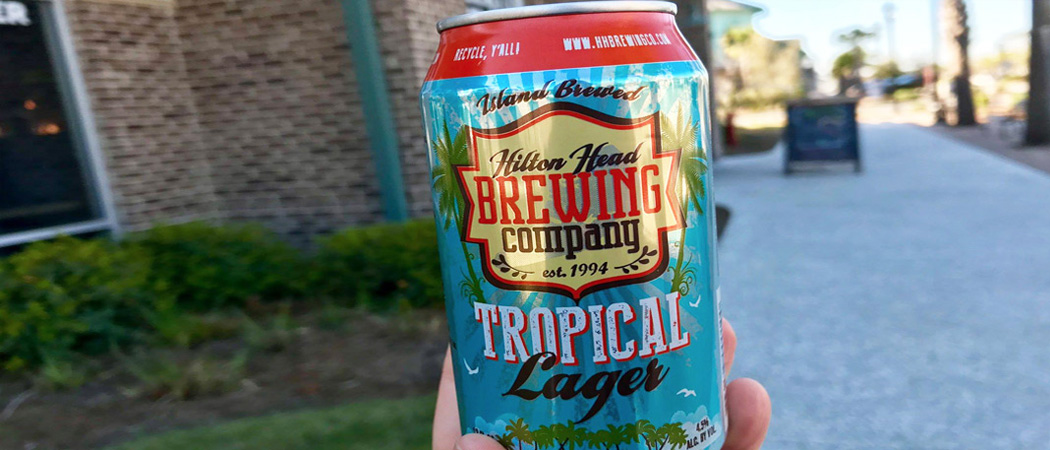 A native Hilton Head islander founded Hilton Head's first brewery, aptly named the Hilton Head Brewing Company. Wildly successful, the brewery's beer is in stores and restaurants scattered across South Carolina. You don't have to go anywhere but the island for a tasting or two, as well as a tour of the place by appointment. Tucked away in a small suite located on 1 Cardinal Court, the staff is proud to brag about their beers. Though small inside, there's places to sit and ample tables outside as well. IPAs, tropical lagers, pilsners and other varietals are plentiful. Order up a flight to figure out which one (or two) you prefer. Hilton Head Brewing also gives back to the community so you'll feel ever better after sipping these suds. Visit the Hilton Head Brewing Company.
Salt Marsh Brewery – Bluffton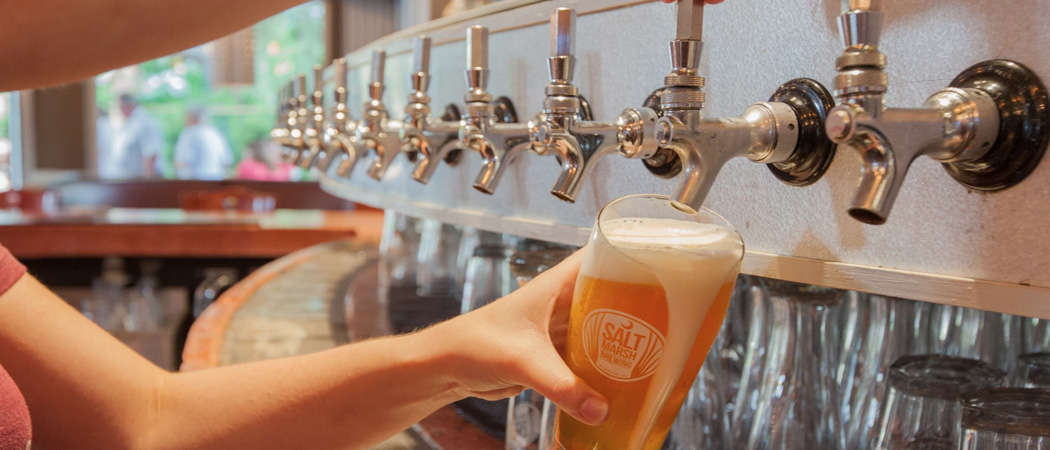 A mere 15 minutes away, Salt Marsh Brewery in Bluffton is one of the most popular spots to enjoy craft beer. Located in the adorable Old Town section of Bluffton, it's only 5 years young as of 2018. Known for their laid-back lowcountry personality, their number one goal is to ensure you get the beer you want and that you fully enjoy the experience. They sit atop Fat Patties, a burger joint and what's better than beer and burgers after a day at the beach? Considering themselves as "small but nimble," their claim to fame is trying exotic flavors when it comes to mixing and inventing their brews. Ales, Hefeweizens, IPAs, Porters and Pilsners are always on tap or by bottle and you can also find them at several lowcountry restaurants. If you have room after eating grass-fed burger meat, drinking a few brews, finish it off with some Burnt Marshmellow Ice Cream. Dine and drink inside or out. Here, it's all good!
World of Beer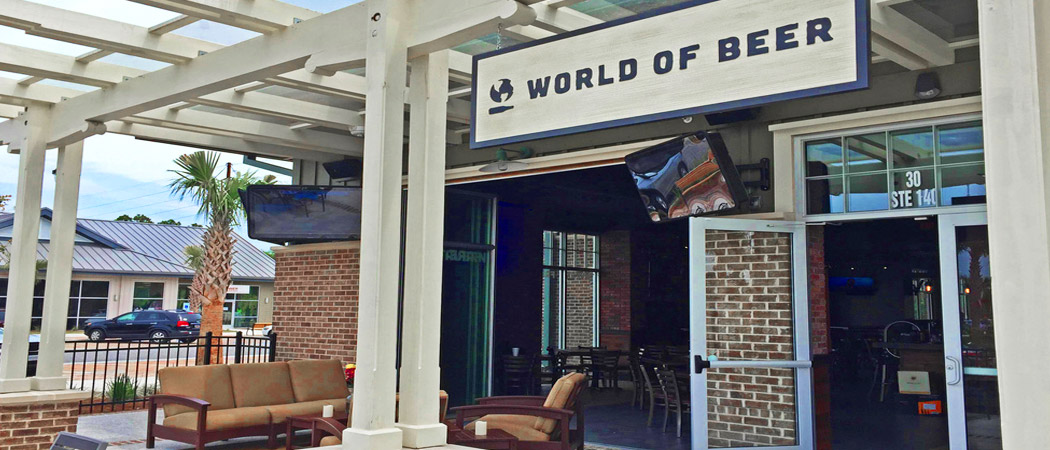 Everything beer (and more) here! World of Beer located at 30 Shelter Cove Lane is a beer-lover's paradise with 50 craft beers on tap and over 500 beers from all over the world! There's also wine and spirits here and tavern fare that has everything from beer waffles to beer battered shrimp. Check out their Beerunch. Their daily happy hour from 4-7 p.m. has some cheap beers that aren't cheap on taste, plus there's events and happenings here constantly such as Trivia night, open mic night, wine down Wednesday and live music. With a name like World of Beer, you can't go wrong and their knowledgeable beer-tenders and beer masters will make sure you leave their "World" happy.
The Lodge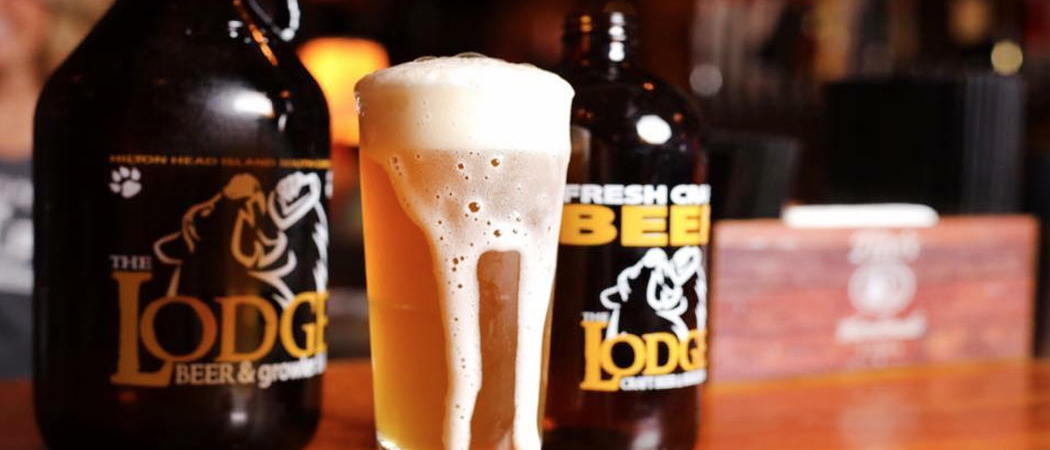 Hilton Head's version of the place where everybody knows your name. Open since the 1990s, it was once a cigar (their transformed humidor was turned into a craft beer cooler) and martini bar and is now a local favorite watering hole. They've got all kinds of awards, including being rated as "World Class" by Beer Advocate magazine. Their craft beer selection rotates so you're liable to be carrying home a growler full of Organic Chocolate Stout one day and and Game of Thrones dark ale the next. For those who like a more traditional brew, they've got you covered with Blue Moon, Rolling Rock and Heineken. Their food menu is as stellar as their beer. To Try: Grilled Caprese sandwich, Brisket Bleu Burger with Sriracha Aioli and the Truffle & Parmesean Tots. They've also got fried egg rolls, fried mac & cheese and big fat Bavarian Pretzels. Hungry and thirsty yet? Grab some gourmet goodies, order up a nice pale ale and make a friend here. Visit The Lodge for more info.
Southern Barrel Brewing Company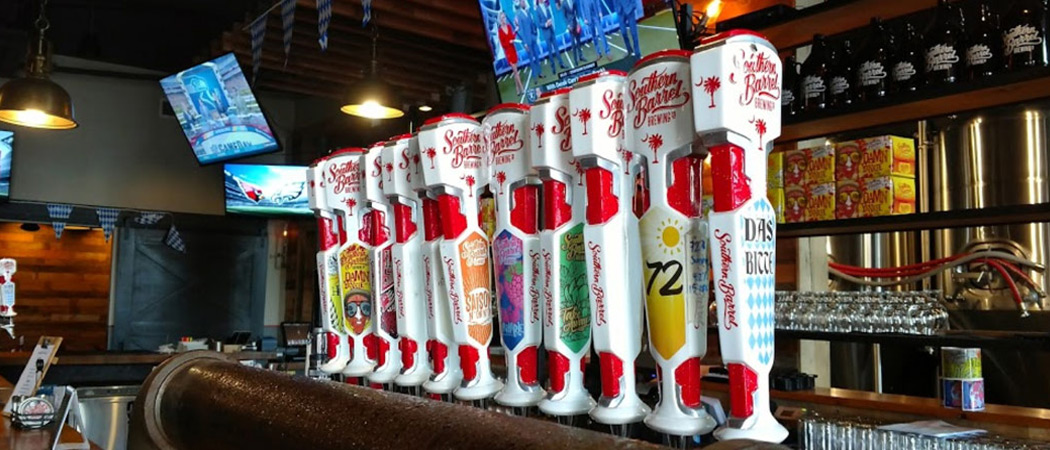 Last but not least on our list is the Southern Barrel Brewing Company (SBBC) located a short drive away in Bluffton at 375 Buckwalter Place Blvd. They open at 4 p.m. during the week and open early at 11:30 a.m., Friday through Sunday. The interior is modern industrial vintage (reclaimed barn wood with industrial pipes) filled with locals and visitors who frequent the outdoor beer garden and drink up their $3 beer on tap. Take a tour of their brewing facilities if you'd like to see how your beer is made. They've got seasonal suds, as well as a great selection of limited run, small batch and award-winning brews. Serving up tavern food such as Baked Brie, wings, shrimp and sliders, you won't go hungry while sipping. There's also plenty of events at SBC such as comedy shows, trivia nights, live music and yes, even yoga so you can get your yoga zen on before you get your beer zen on.
If you are a craft beer aficionado, make sure to mark Hilton Head Island on your map to visit. The flavor of the beer is enhanced by the southern warmth and sea air. Reward yourself with a vacation in a luxury condo rental in Hilton Head through Condo-World.