Makin' Moonshine At Old Forge Distillery
The history of moonshine is an integral part of the Smoky Mountains' story. A centuries-old tradition, moonshiners in the mountains made their "white lightening" by the light of moon to avoid paying tax on the elixir that so many farmers sold to make ends meet.
If you're looking for historical and tasty things to do in Pigeon Forge, you're going to want to take a tour tasting of the Old Forge Distillery. Located on 170 Mill Road near the Old Mill Restaurant (Traffic Light #7), it's one of the most popular Pigeon Forge attractions. Though small, the ambiance is cozy, comfortable and fun.
200 Years and Counting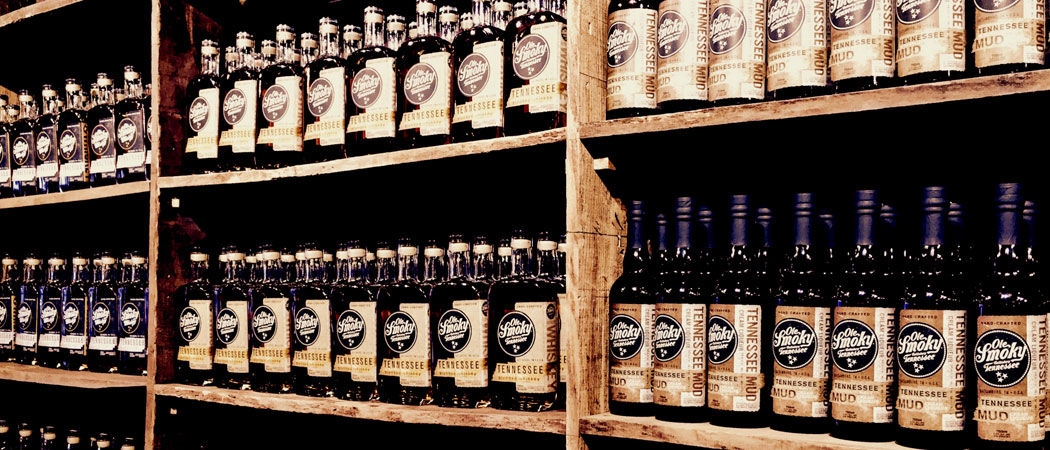 Ole Smoky Moonshine in Pigeon Forge is in a word, legendary! Winning numerous awards locally and in other parts of the country, you'll get free tastings of 8 different samples of whiskey and moonshine. If you want to purchase, that's great, but the folks here aren't going to get pushy about it if you just come in for a tasting.
If you're looking for variety, there's plenty of that, with well over a dozen different flavors of Old Forge's moonshine including the original 1830's recipe of corn and spring water. There's also seasonal sipping flavors that will have you swooning with the sharp, swift and clean flavors. If cherries in moonshine sounds good to you, you can try that and buy that.
If you're more of a whiskey fan, there's an 89 proof distiller's reserve bourbon that you'll want to take home and get one for a gift. Aged for 9 years in oak barrels, it promises a smooth and mellow flavor with hints of vanilla and a woody finish. For a mere $2, get a full shot of the amber liquid. Perfect for sipping on cool nights sitting by the fire in the Smokies.
Flavor and Fun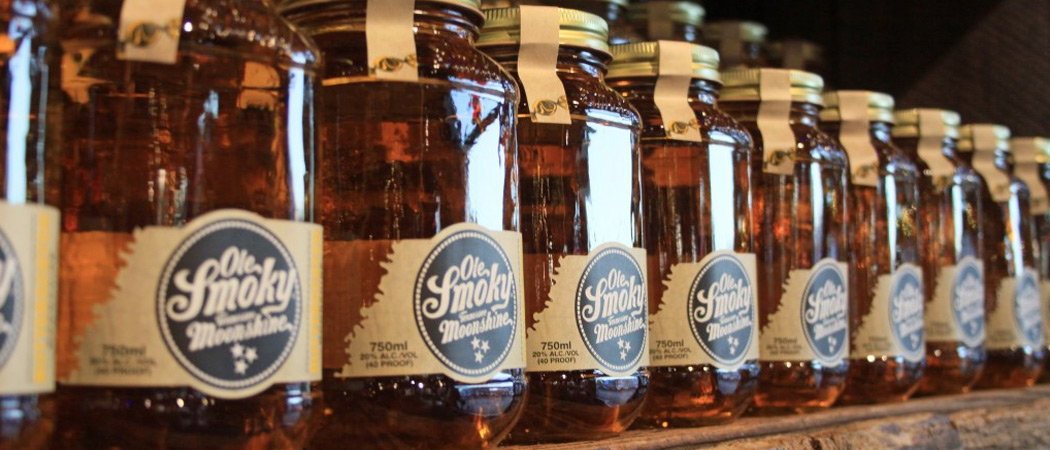 This is the place to take your significant other or a group of friends and take a seat at the bar. After the free tastings, you'll probably want to chat with the knowledgeable bartender and staff. Let them make a suggestion and more than likely, you'll not only love it, but say, "I'll take a bottle of that to take with me."
Think snooty wine tastings, but without all the pretentiousness. The folks here know their stuff and come up with some pretty creative mixes that are insanely good.
You can also check out where they do the distilling – made just like they did way back when. Copper pots, stone ground grains and locally sourced herbs, spices and ingredients make up their impressive list of shine, whiskey, rum, vodkas and mixers.
If you like a little kick in your coffee or ice cream, try a tasting of their cream liqueur. Try the Peaches and Cream-this 36 proof liqueur has just the right amount of peachy sweetness to make an evening coffee a fine substitute for a heavy dessert.
Take Some Tennessee Home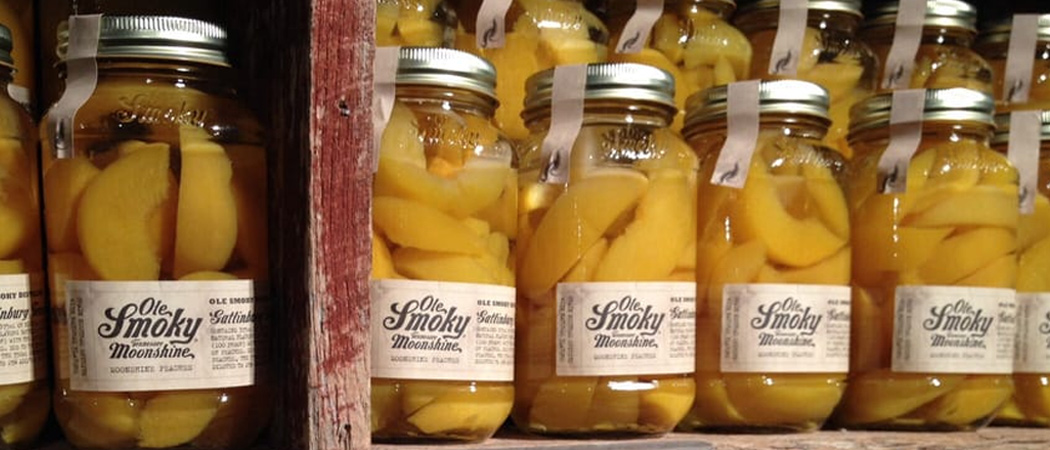 Our recommendation? Take some of this sweet swill home with you. Cinnamon Moonshine, Reserve Bourbon, one of their 90 proof select bottles that are perfect for mixers or on their own and well, their rum and vodka is pretty perfect too!
For more info about this great Pigeon Forge distillery, visit Old Forge Distillery's website.
After a tasting, walk next door to the Old Mill Restaurant. Or, just enjoy a few tastings, then catch a taxi or Uber back to your luxury cabin in Pigeon Forge. Book one now at Condo-World!