Where to Sip the Best Wine in Pigeon Forge
Do you consider yourself a wine connoisseur? Do you enjoy a hearty red, crisp white or floral-noted rose? You don't have to go to Napa Valley to get all that. Pigeon Forge, TN has a fine selection-from small wineries to great wine bars-you'll find your perfect spot by reading our list of wineries in Pigeon Forge (and more) below.

Located in Pigeon Forge's historic district on the banks of the Pigeon River, you'll love tasting some vino here. Weather permitting, take the tasting outside on their patio where you can enjoy the views as well. Offering different varietals as well as seasonal wine and hard cider, you'll most likely take a bottle home.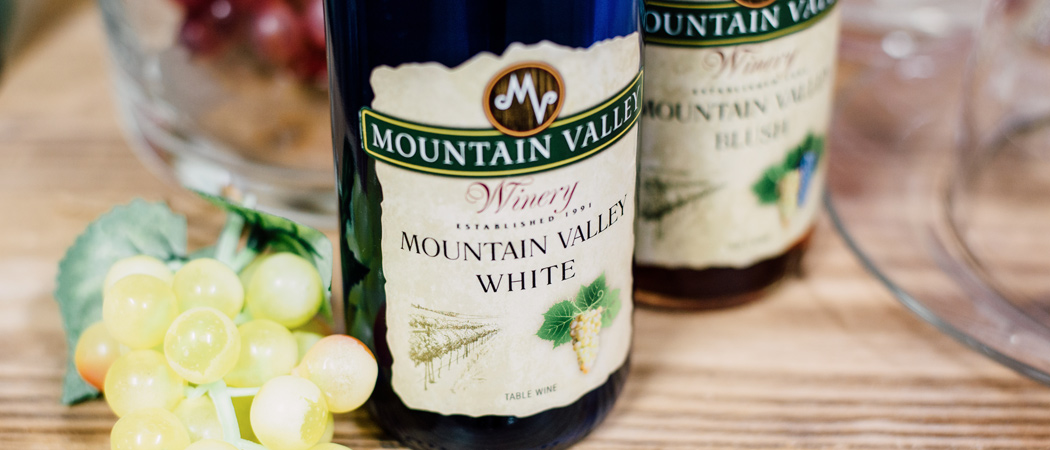 Open every day from 9 a.m. to 8 p.m., this winery is one of the largest in Tennessee and has produced over 500 award winners. They offer patrons guided tours of their wine cellar and have a retail store where you can combine their wines with other items for the perfect gift basket. Their claim to fame are their sweet fruit wines, including their renowned Muscadine, but they also have dry whites, cabernets and semi-sweet wines. Join their wine club and enjoy them year-round, wherever you're from.
Bootleggers, 131 The Island Drive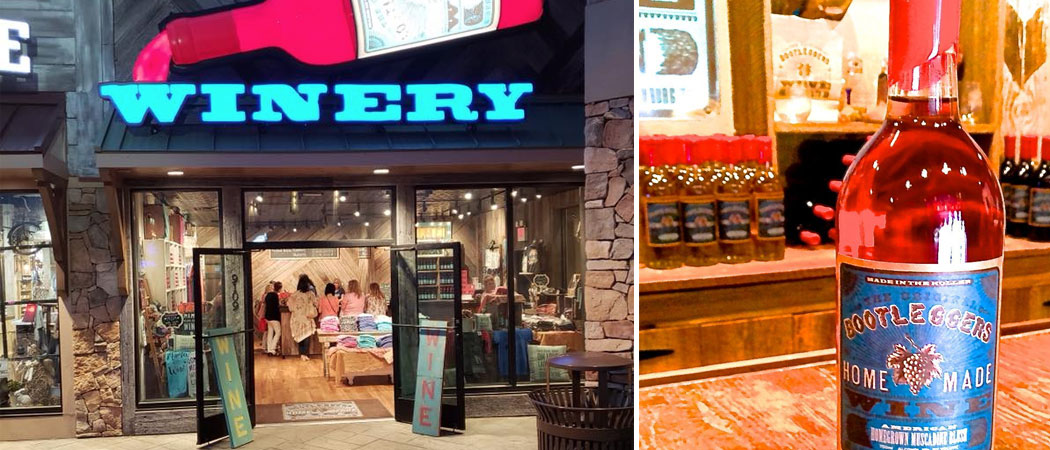 Two country winemaker sisters started Bootleggers and they tout great wine that "puts the South in your mouth." Wine produced from age-old recipes, as they did in the "holler" in the old days, the sisters will be certain to find you the perfect pairing and give you a nice taste of it before you buy.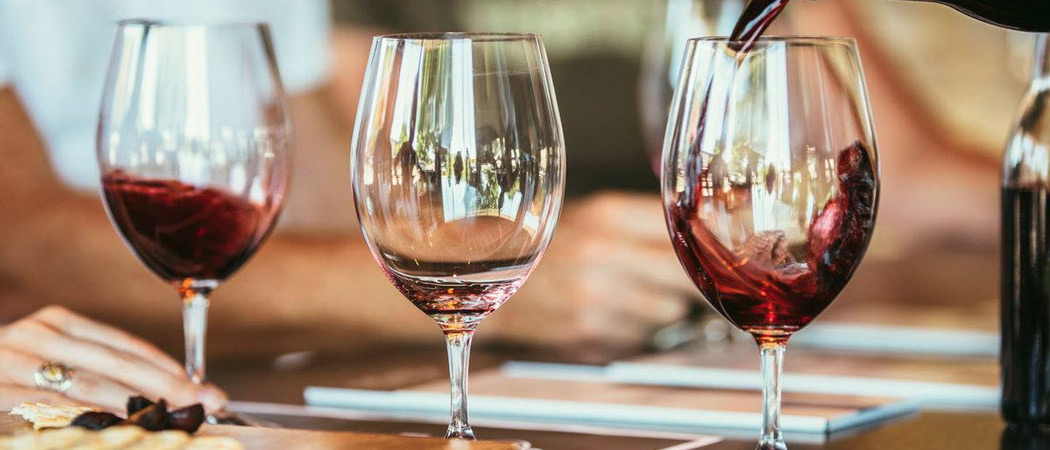 If you're looking for a place that is old-school lounge ambiance (with the perfect lighting and karaoke), then stop at The Cocktail Lounge. Wines, beer and speciality drinks are all here, as well as tasty appetizers. Oh, the memories you'll make!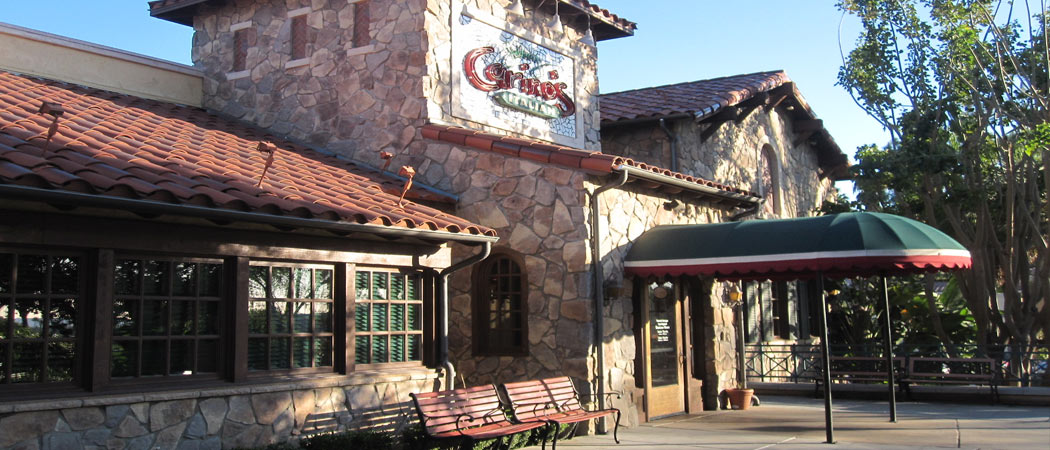 A great Italian restaurant that has a decent wine list with Italian-inspired drinks to boot. They boast a very decent selection of domestic and international wines, plus with their Wine Wednesday, you can pick up a bottle for half price.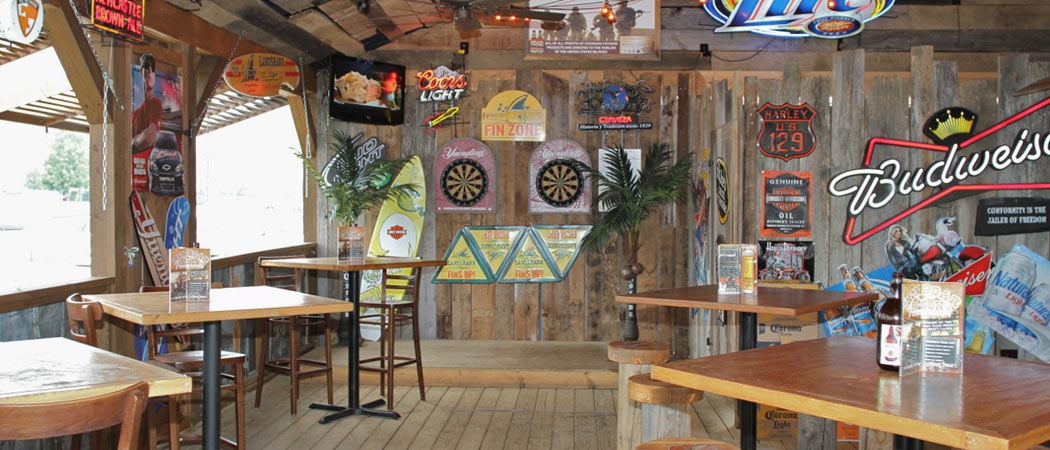 Okay, so they may not offer up an extensive wine list, but they do have a pretty decent selection and sitting at the bar is an experience, as is the live music from local musicians they have on a regular basis.
Apple Barn Winery, 220 Apple Valley Road, Sevierville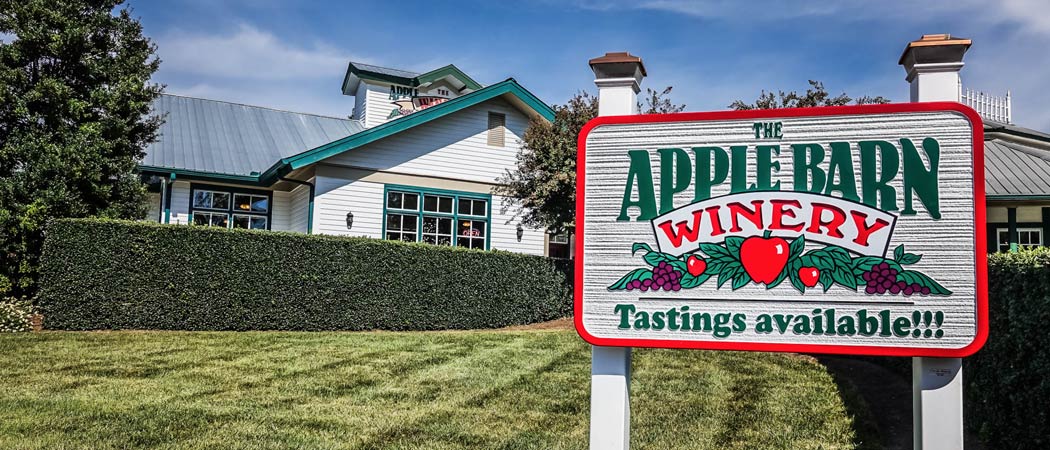 Welcome to The Apple Bar Winery. Technically, this winery in Sevierville. What began as a barn in the early 1900s became a winery eventually. In the mid-70s, they planted an apple trellis system that is reminiscent of grape vineyard growing (but with apples!). Their unique wine is apple based and blended with other fruits (grapes included). The winery has won numerous national and international awards. This isn't just a winery-it's a complex with two restaurants as well, The Apple Barn Farmhouse and Applewood Grill. There are free wine tastings and you can watch the winemakers concoct the tasty elixir! Whether you're a dry, sweet and anything in between wine aficionado, you'll want to treat your palate to these. With plenty of 5-star reviews on TripAdvisor, this is one you don't want to miss.
Hillside Winery, 229 Collier Drive, Sevierville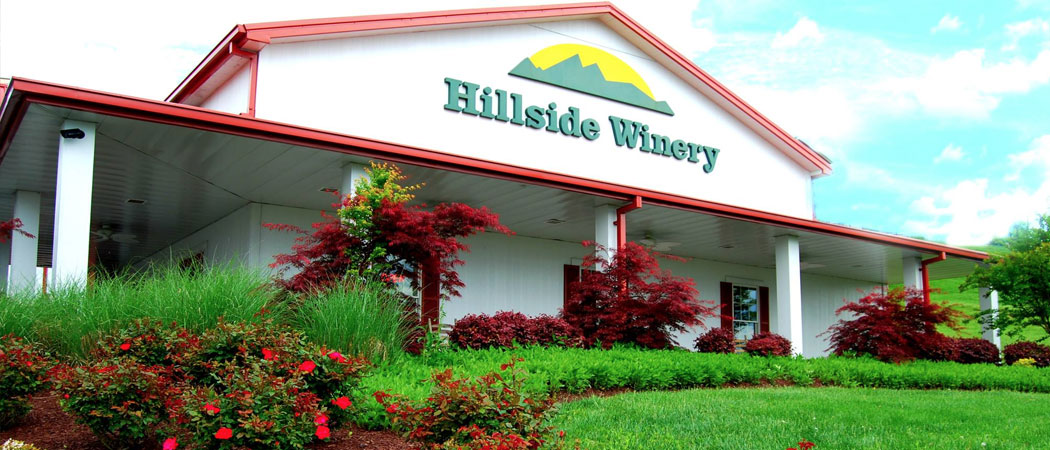 Another nearby winery located right down the road from Pigeon Forge is Hillside Winery. Their specialties include Italian wines, sweet wines and some bubbly varietals. Usually open 7 days a week, you can stop by for free tastings and yummy cheeses, sausages and at times, wine jellies. If you happen to be in the area in May they host an annual pig roast where you can be sure they'll be plenty of swine and wine.
Publix at the Valley Forge Shopping Center, 2656 Parkway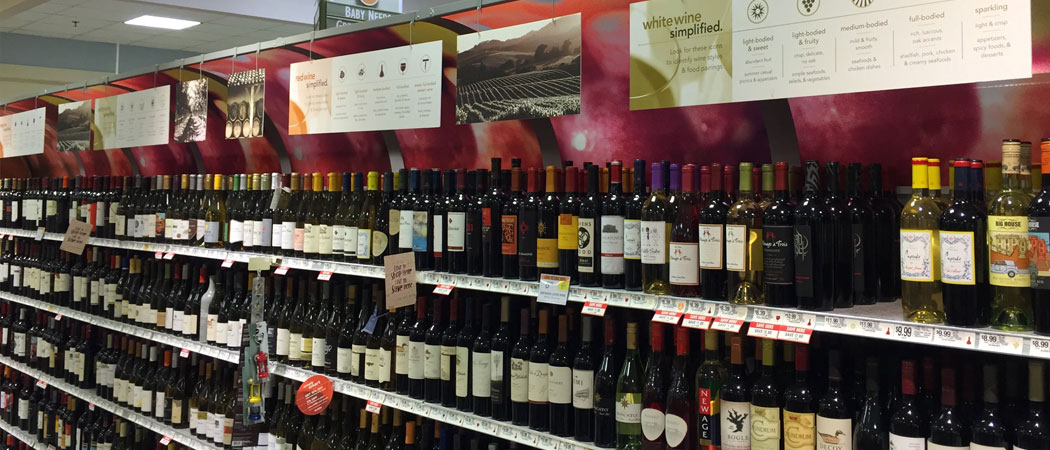 The very new Publix in Pigeon Forge has a huge selection of great wines if you'd rather pick up a few bottles for your time in. Open 7 a.m. to 11 p.m. everyday, but you'll need to buy your wine before Sunday as state laws do not allow liquor purchases at retailers on Sundays.
Pigeon Forge Cabin Rentals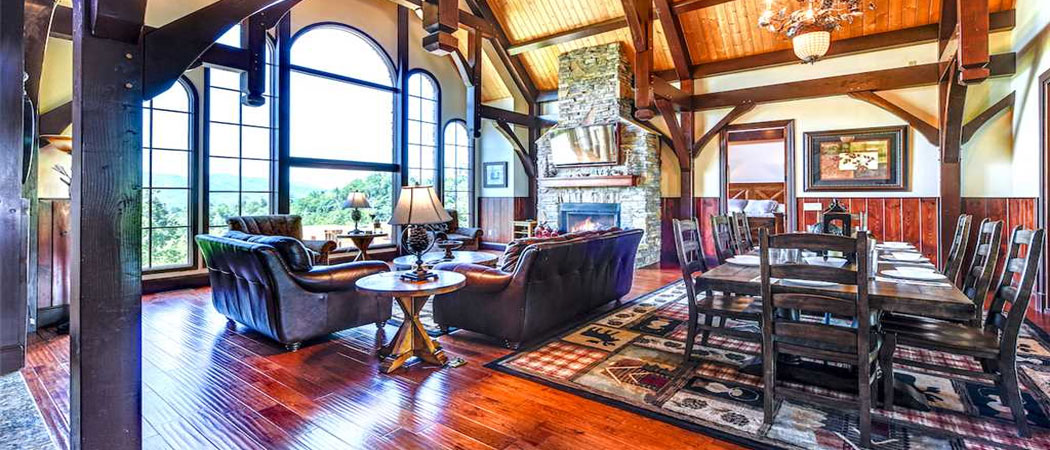 We hope you enjoy our picks to enjoy your wine! Take some back with you to your luxury Pigeon Forge cabin (several with hot tubs!) and toast to the wonderful vacation you having. Book your vacation cabin with Condo-World today!