Shop 'Til You Drop in Pigeon Forge
You and your family have spent time seeing the sights, playing mini-golf, eating at some great restaurants and exploring the beautiful Smokies. There's always a day or two where shopping is the only thing to do! After all, you've got to pick up some souvenirs, gifts for friends and families and while you're at it, something just for yourself.
The choices can be overwhelming along the Pigeon Forge strip, so we've come up with a list of our favorite Pigeon Forge shopping places to relieve you of any shopping anxiety.
Tanger Outlet Pigeon Forge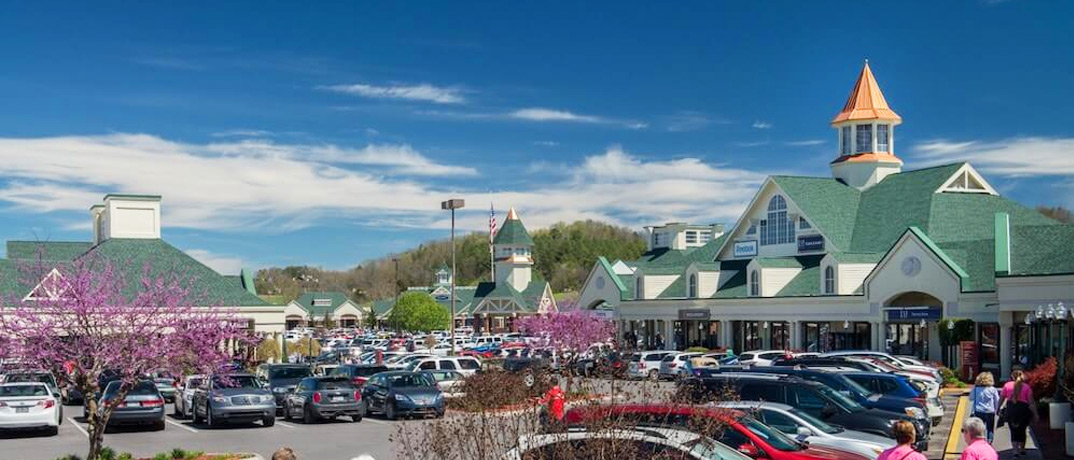 Technically, this awesome outlet mall isn't in Pigeon Forge, though many refer to it as such. It's located just down the road in Sevierville, (the land of Dollywood and great shopping). You're going to want to put on your walking shoes because there are so many shopping goodies and great restaurants here, you may just decide on two days to get everything you need! Parking is plentiful, as are the deals you'll score. There is just about every great brand you can imagine and for the savvy shopper, this is a shopper's paradise. For a complete list of shops visit Tanger Outlet brand page. Address: 1645 Parkway, Sevierville, TN.
The Island in Pigeon Forge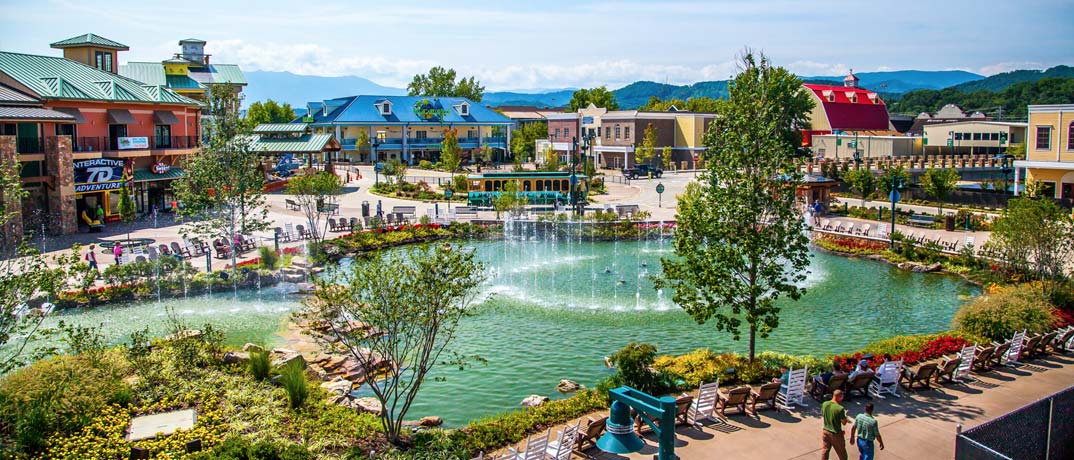 This sweet shopping area is filled with one-of-a-kind specialty shops and boutiques. Get a "taste of the Smokies" at Ole Smoky Moonshine, a modern shop that has an intimate tasting area, known as the Ole Smoky Barn. There's an outdoor stage-for daily, live bluegrass! Farmhouse 9110 has vintage-like home decor with lots of reclaimed wood signs and the Earthbound Trading Company is a bohemian, cool place to pick up clothes, jewelry, crystals and nomadic items-oh, the Instagram possibilities! Timber Valley Rustic Furniture has handcrafted furniture and accessories from local craftsman. You're going to need some sustenance-The Island has eateries, restaurants and bars to satisfy any weary shopper. Visit The Island in Pigeon Forge. Address: 131 Island Drive.
The Incredible Christmas Place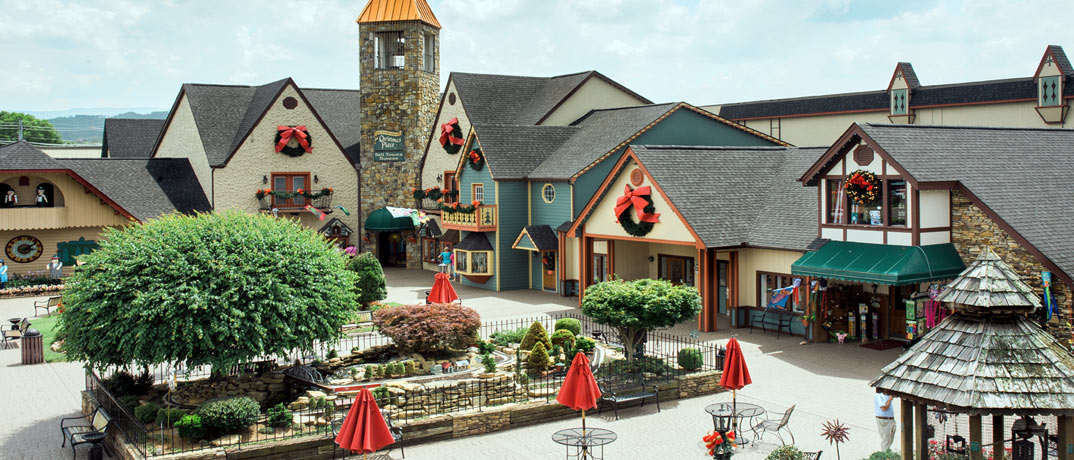 Anyone who visits Pigeon Forge knows that shopping at this Christmas store is a must do! It will awaken the toughest of Grinches and fill you with the Christmas spirit, whether it's July or December. It is the largest Christmas store in Tennessee and earns that title from the sheer volume of everything Christmas-ornaments, trees, lights, music, collectibles and personalized gifts and items. Those in the know about Christmas collectibles will find everything they need and those who aren't-well, get ready to be amazed! For anyone obsessed with Christmas, this place literally has it all. Visit the Christmas Place. Address: 2470 Parkway.
Pigeon Forge Factory Outlet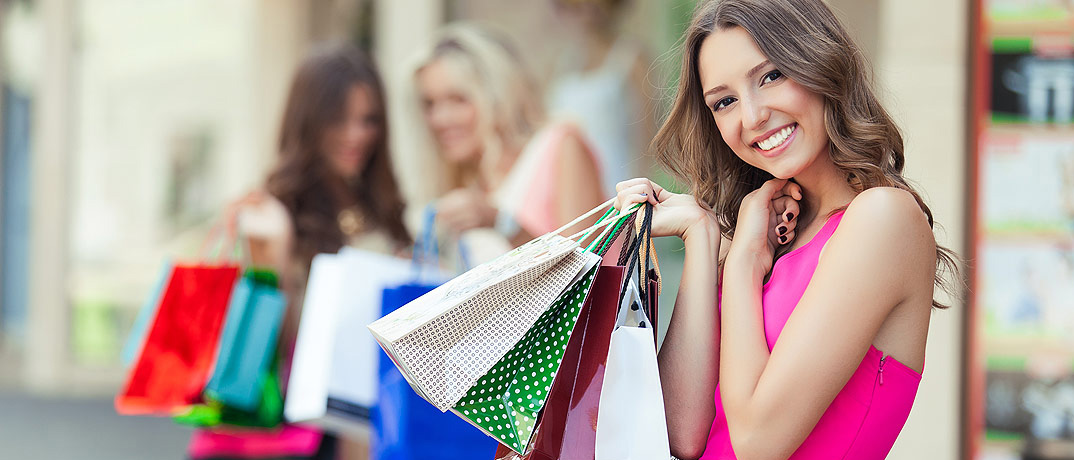 Not to be confused with the Tanger Outlet, this smaller outlet mall is under "The Red Roof" and has brands such as Osh Kosh, Carter's and Rack Room Shoes. A bit easier to manage than Tanger, this is one you can visit in the afternoon for some brand and locally-made Pigeon Forge shopping. Visit Pigeon Forge Factory Outlet. Address: 2850 Parkway.
Country Bear Gift Shop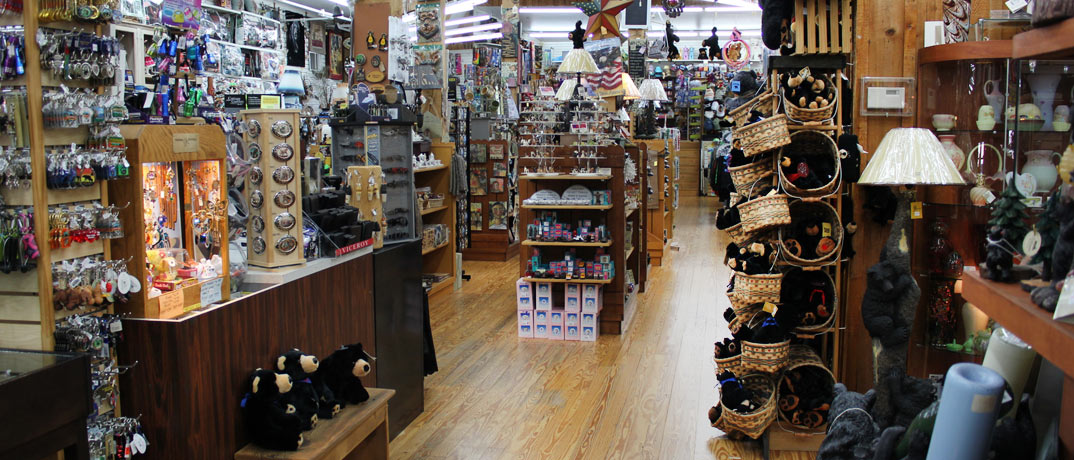 This is THE place to pick up those gifts for the people back home. There are tons of items that are Pigeon Forge-friendly souvenirs. Local and visitors alike swear by the extra-welcoming staff and the incredible prices for unique gifts. If moccasins, bear lamps and campy cabin is what you're looking for, you won't find a better place! Address: 2869 Parkway.
The Old Mill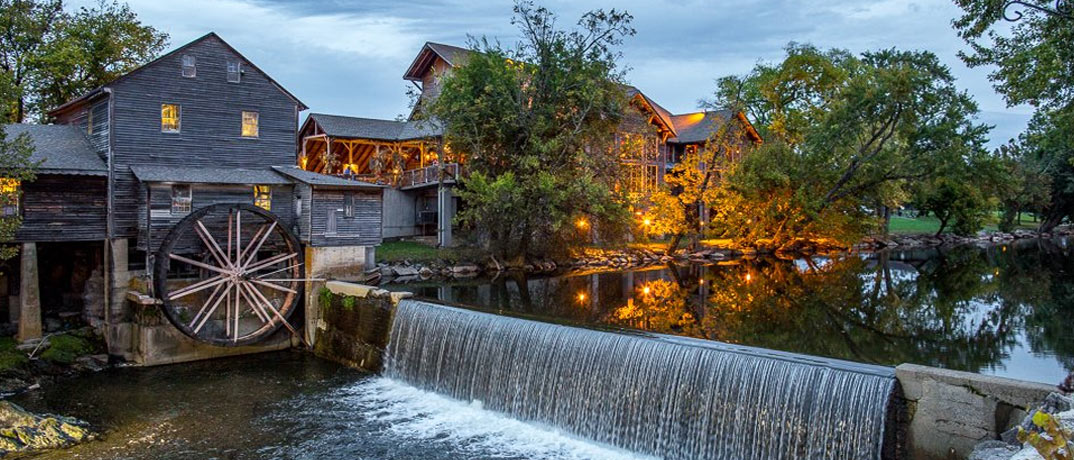 A Pigeon Forge landmark, The Old Mill has plenty of shops to spend some serene shopping time. The General Store has wonderful foodstuffs and gifts. Pigeon River Pottery has been churning out one-of-a-kind beautiful pottery for over 50 years. There are in-house artisans to answer questions or you can watch them work! Sassafras has beautiful jewelry and accessories and the Farmhouse Kitchen is the place to stop for custom gift baskets and various sundries. Got a sweet tooth? Stop by the Candy Kitchen or The Creamery for gifts and tastings. On the National Register of Historic Places and constructed in the 1800s, The Old Mill has the distinction of being one of the most photographed mills in the USA. Visit The Old Mill. Address: 175 Old Mill Avenue at Traffic Light #7.
Pigeon Forge Cabin Rentals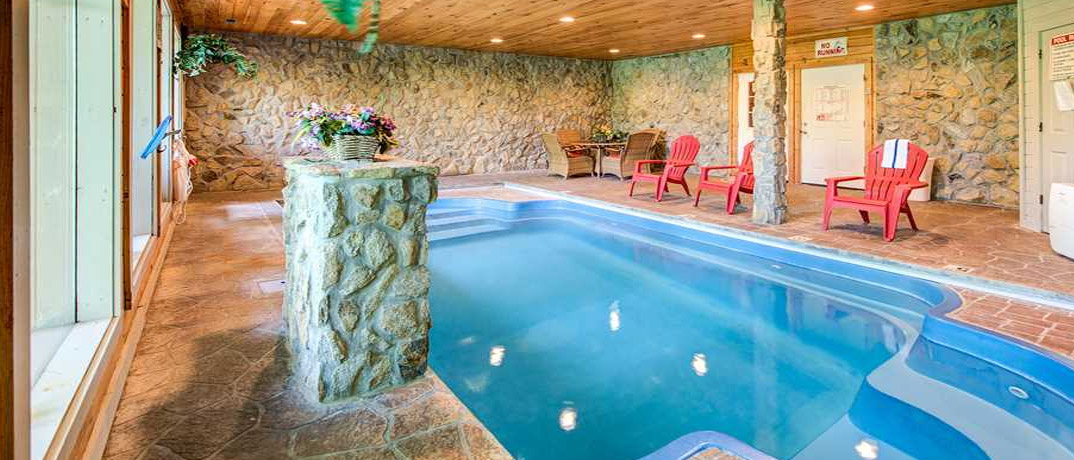 Now that you've shopped, have you picked the best place to drop? Drop down in one of our cabins with a pool in Pigeon Forge. You can save now by booking today with Condo-World.