Thousands of Mopar collectors and drivers gather in Myrtle Beach, South Carolina each year for the annual Mopars at the Beach events. The 2021 dates are set for September 23 – September 26 at many locations around the Grand Strand. Mopar Week is sponsored by Coastal Carolina Mopars whose profits benefit three separate charities – Quilts of Valor, Teach My People and the Lowcountry Food Bank.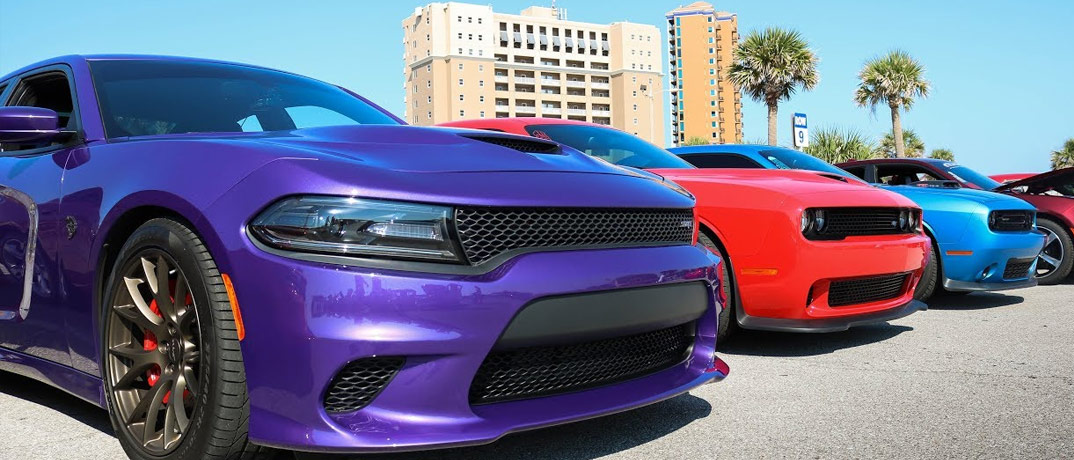 Rides, charity events and car shows are planned throughout Mopar Week Myrtle Beach that are open to the public. Prizes will be awarded for Top 25 Modern cars, Top 10 Classics, Best in Show and more. Pre-registration is available for participants.
What is a Mopar?
The term "Mopars" was first used by Chrysler in the 1920s and is now used to describe nearly all car models from Dodge, Chrysler, Plymouth, Imperial, Ram and many others. During the Mopars at the Beach events you can expect to see many makes and models perfectly maintained and customized so that no two are exactly alike.
Schedule of Events
Thursday, September 23
Bash at the Beach – Darlington Dragway Fun Run & Dyno Day
Gates open at the Darlington Dragway at 12pm and the track lights up at 2pm.
Helmets are available for rent, but they are limited. Helmets are required for quarter-miles 12.99s or faster!
Prices are $15 for general admission, $10 for an additional tech card (allowing for unlimited 1/4-mile run runs), and $60 per dyno pull.
Friday, September 24
Fidelis Family Retreat Charity Ride at Hard Rock Cafe
9am: Doors Open
10:45am: Drivers Meeting
11am: Charity Ride Departs
Starts at Hard Rock Cafe
Two stops in the Myrtle Beach area
Ends at Cali Bakers Firehouse in North Myrtle Beach
Overall distance of about 130 miles
4pm-5pm (approximately): Ride ends
A $25 donation is required to participate in the ride – net proceeds go to The Fidelis Family Retreat.
Cruise-In & Pre-Event Party at Cali Bakers Firehouse Bar & Grill
6pm : Enjoy the sounds of a live DJ and music on the main stage. Parking is available behind the building.
10pm: Party's over.
Saturday, September 25
Classic & Modern Muscle Car Show
7am: Car show area opens and pre-registered entries can enter and set up.
8am: Registration opens and cars that aren't pre-registered can enter and set up. Registration with judged class entry is $30. Registration for display only is $20. Spectators are free.
11am: Judging begins
12pm: Registration closes
4-5pm: Awards presentation
Participate in a laps event at the Myrtle Beach Speedway from 10 a.m. to 2 p.m. The cost is $5 per passenger and spectator.
After Event Party & Live Concert
After the car show, Hard Rock Cafe will be hosting an afterparty with live music. No admission fee is required, so come and enjoy!
Sunday, September 26
Wheels of Yesteryear Museum Cruise-In
Look back on the history at the Wheels of Yesteryear Museum to see some of the beautiful and high-performance vehicles of their time. The cruise-in is from 10am to 2pm. Be sure to mention "Mopar Week" for discounts on admission to the museum as well as automotive apparel.
Where to Stay
Oceans One Resort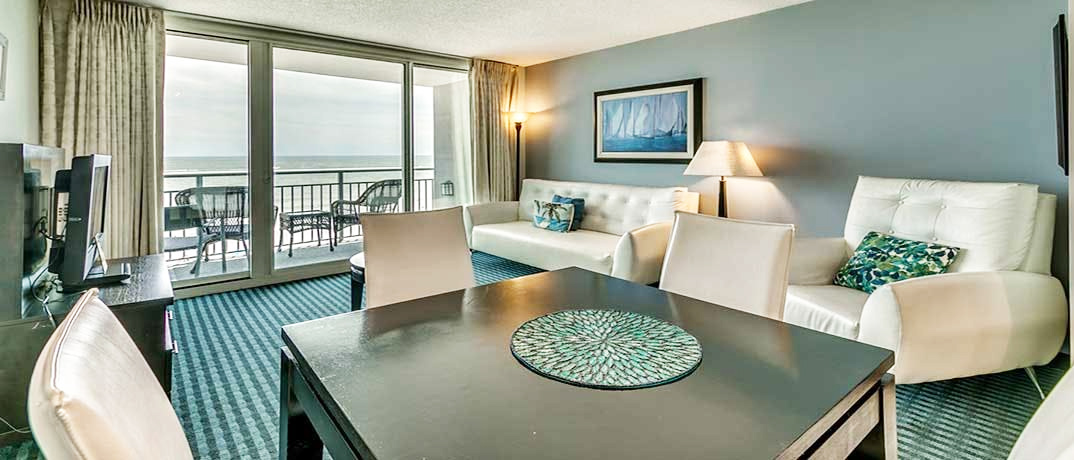 You can stay in the midst of all the action without giving up the luxury and privacy you crave at Oceans One Resort. The gorgeous structure boasts a variety of one-, two- and three-bedroom condos with floor-to-ceiling windows, stainless steel appliances and ocean views from almost anywhere you look. Enjoy access to indoor and outdoor pools and whirlpools, a specialized children's pool, a fitness room, cozy lounge and so much more. Oceans One is located along the Myrtle Beach Boardwalk for easy access to the Myrtle Beach SkyWheel, Second Avenue Pier and other local attractions and restaurants.
Sandy Beach Resort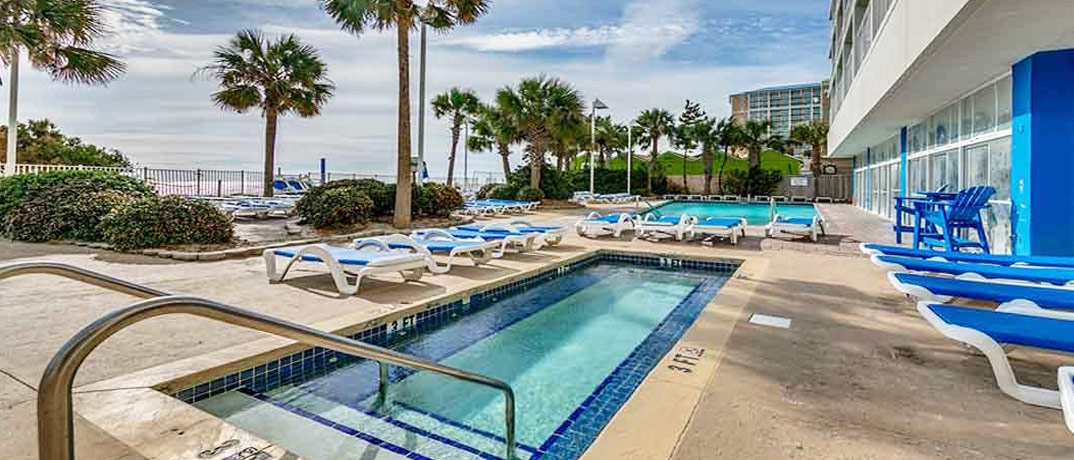 The first thing you'll notice about Sandy Beach Resort is the sleek design of their towers, which certainly stands out above the rest. The rooms inside imitate the modern architecture outside with their clean designs and large windows with views of the sparkling waters below. Rooms feature up to three bedrooms – each with private balconies, updated appliances and spacious bath tubs. Guests at the resort love the indoor and outdoor water features, free high-speed internet, fitness center and its prime location just steps away from the Myrtle Beach Boardwalk.
Event Summary
Name
Location
​
Various Locations in Myrtle Beach

,

Myrtle Beach

,

SC

-

29577
Start Date
End Date
Description
Thousands of Mopar collectors and drivers gather in Myrtle Beach, South Carolina each year for the annual Mopars at the Beach events.