The holidays are coming up fast this week, so you better hit the ground running! And we mean running, as in sneakers hitting the pavement at the starting line for some of the Myrtle Beach area's most popular Turkey Trot 5k's that are just as much as of a Thanksgiving tradition as turkey, stuffing and pumpkin pie.
The holiday spirit is merry and bright here at the beach, and that all starts with the often-forgotten Thanksgiving holiday, pre-Christmas. Check out our holiday-themed running races and a couple of cultural events, then check into one of our resorts to extend your fun in the sun and stay for the weekend.
Turkey Trot.
You'll be able to have extra helpings of turkey and all the sides at the table, when you start Thanksgiving morning competing in one of these runs: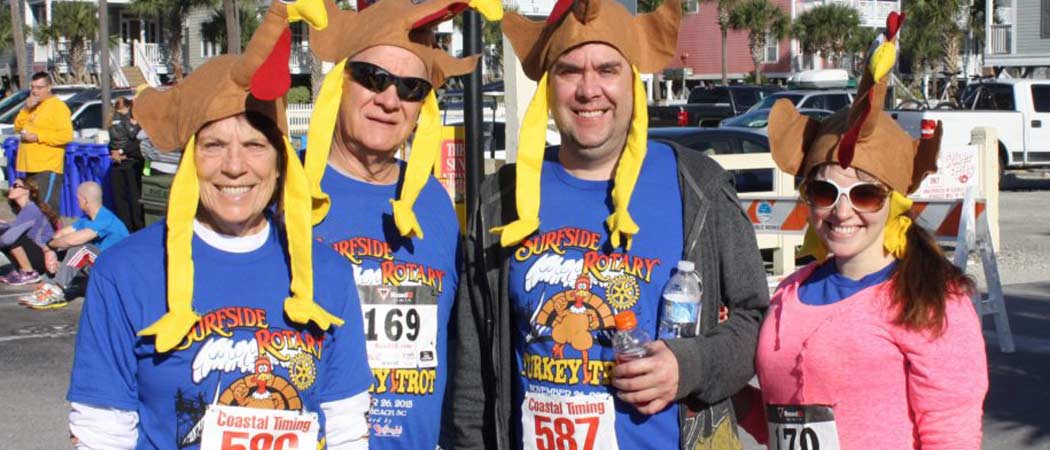 Surfside Beach Turkey Trot 2017. It all starts (and finishes) on the beach at the Surfside Beach Pier Thursday, Nov. 23 at 8:30 a.m. for the 5K and 10K races, 8:35 a.m. for the 1-mile race and 10:15 a.m. for the Tot Trot. The Surfside Beach Turkey Trot is a pretty run throughout the "Family Beach" along Ocean Boulevard.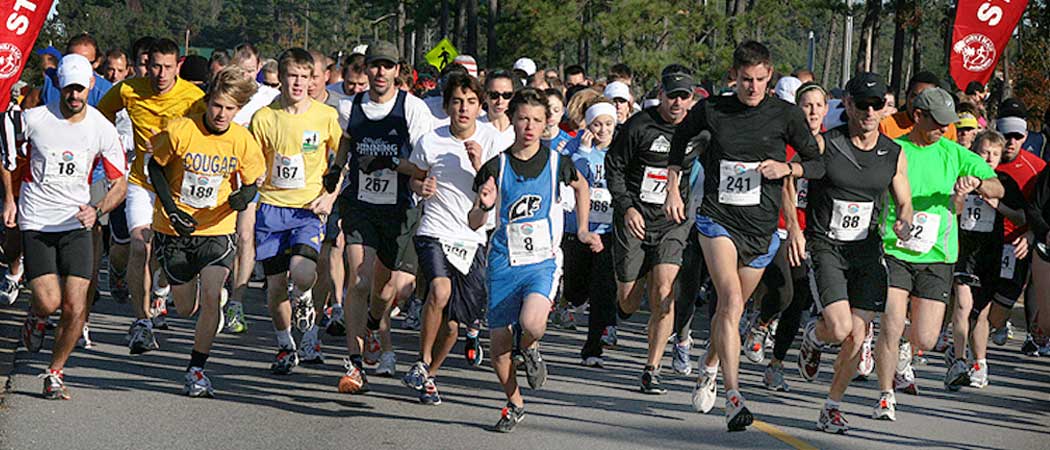 Grand Strand Turkey Trot. The Turkey Trot, Myrtle Beach Market Common-style, is also held Thursday, Nov. 23, starting at 8 a.m. The Myrtle Beach Turkey Trot 2017 features 8K, 5K and 1-mile lengths that all start and finish at Valor Park within the Market Common. Your registration proceeds benefit the Grand Strand Humane Society.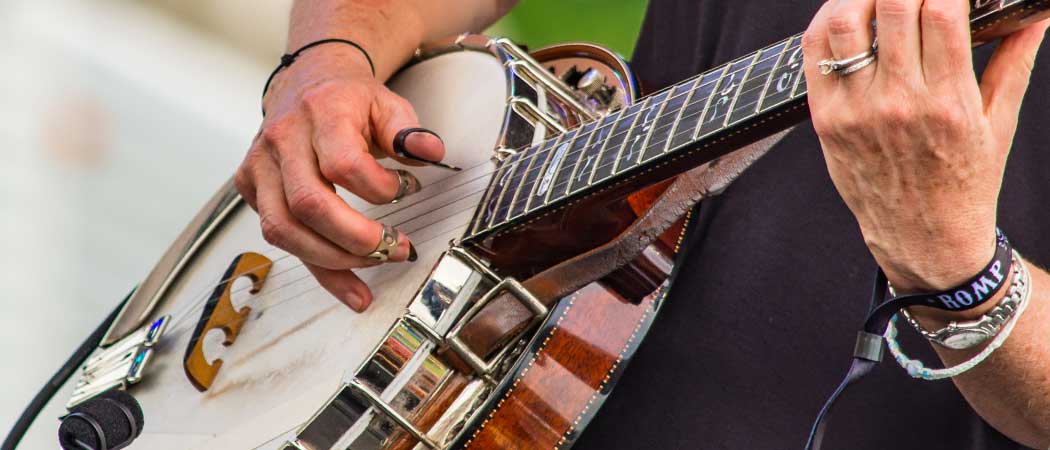 48th Annual South Carolina State Bluegrass Festival. If you're hankerin' for a Myrtle Beach bluegrass festival, this is the one that will feed your need for toe-tappin' string-pluckin' bluegrass music. The South Carolina State Bluegrass Festival will converge to make beautiful music at the Myrtle Beach Convention Center Thanksgiving Weekend, Nov. 23-25., featuring a full three-day lineup, including The Little Roy & Lizzy Show, The Malpass Brothers and many more.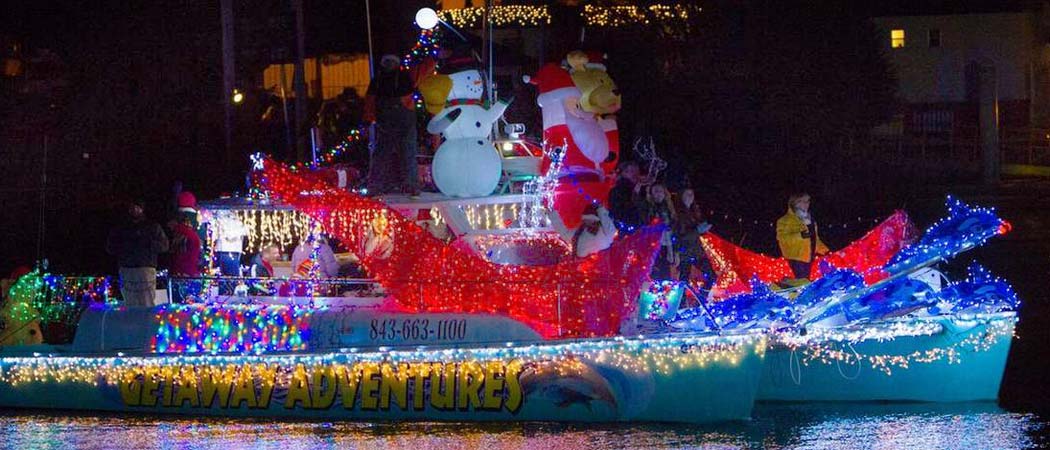 33rd Annual Intracoastal Christmas Regatta. Kick off the Christmas season at this year's Intracoastal Christmas Regatta, a gorgeous maritime parade that starts Nov. 25 at 5 p.m. in the Little River inlet and floats south to the Dock Holidays Marina at 7 p.m. The North Myrtle Beach regatta is the perfect way to get in the holiday spirit, with boats decked out in creative light displays, and the giving reason for the season, with donations being taken for Toys for Tots at collections at any marina from Little River to North Myrtle Beach.
After you've seen the seasonal sights, gather your family for a good night's rest at either of these nearby resorts:
Windy Hill Dunes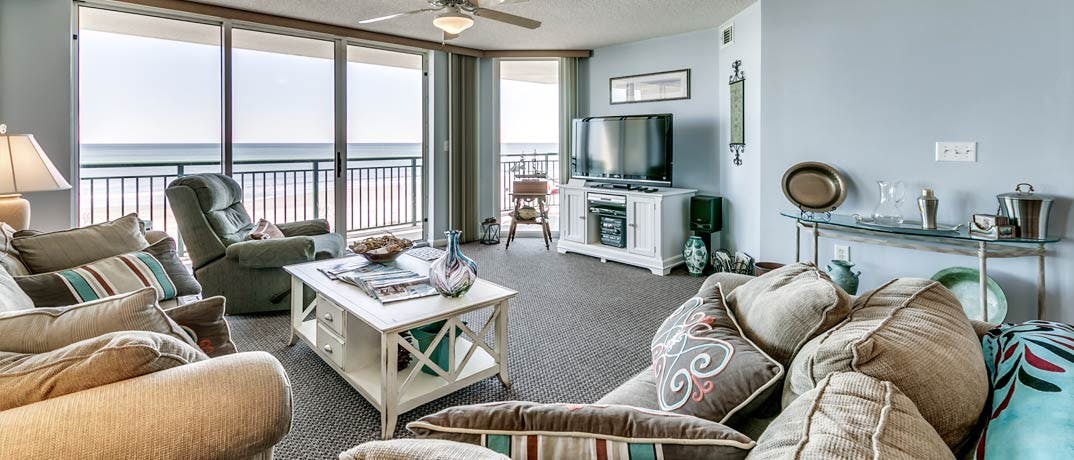 The three- through five-bedroom condos at Windy Hill Dunes are a warm, welcoming respite for your crew along this peaceful stretch of coastline in North Myrtle Beach. Accommodations are immersed in designer surroundings, whirlpool tubs and panoramic views of the ocean from the balconies, master, living and dining areas. Additional relaxing onsite amenities include the nearby Cinzia Spa, renowned for its massages and facials on North Beach Resort & Villas. And when you're ready to Christmas shop, hop over to Barefoot Landing close-by, where you can also wine and dine at the classy Greg Norman's Australia Grille, Flying Fish Market & Grill, TBonz and more.
Sandy Beach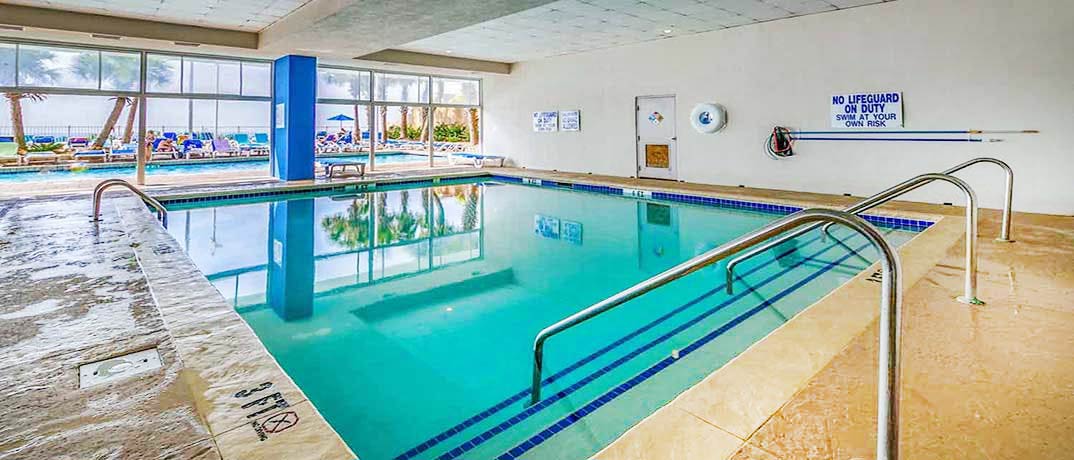 The all-new Sandy Beach Resort in Myrtle Beach boasts one- through three-bedroom condos laid out with you and your family in mind, with modern details and design in every square inch. Take a swim in the resort's indoor pool and, at night, hit the Myrtle Beach Boardwalk, where restaurants, bars, and shops offer up coastal treasures. The kids will also enjoy a winter wonderland, southern-style, if you venture slightly north to get their game on at Dave & Buster's at Broadway at the Beach or stroll The Market Common, a mini-urban town that houses restaurants, bars, boutiques and a movie theatre.