It's the most wonderful time of the year (well, it's getting closer to that time of year, anyway) and you need to be here! We have a host of holiday shows in Myrtle Beach that will get you in the Christmas spirit – without the icy chill and snow of the north, but with all of the glitz and glam, song and talent, of Broadway. Here are a handful of the best Myrtle Beach Christmas shows we recommend you reserve a seat for while you're in town, as well as two resorts you may want to check into for a long winter's nap.
Alabama Theatre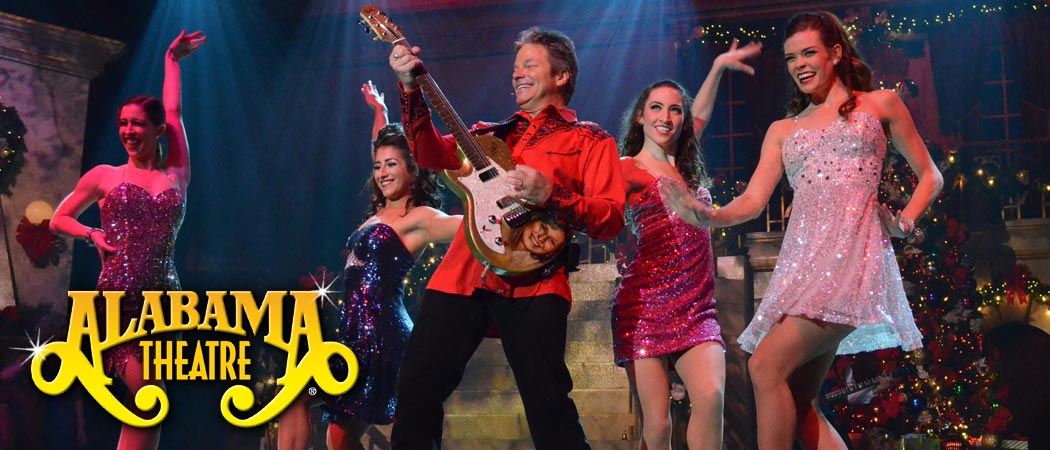 Starting Nov. 1, Alabama Theatre in North Myrtle Beach will be decking the halls (and stage) with the award-winning production of "The South's Grandest Christmas Show." A combination of vocals, dance, scenery and special effects, this grand musical features both traditional Christmas classics and contemporary holiday favorites. Comedian Ricky Mokel will also make an appearance, with his take on the Christmas season, for added laughs!
Learn more: http://www.alabama-theatre.com/
Pirates Voyage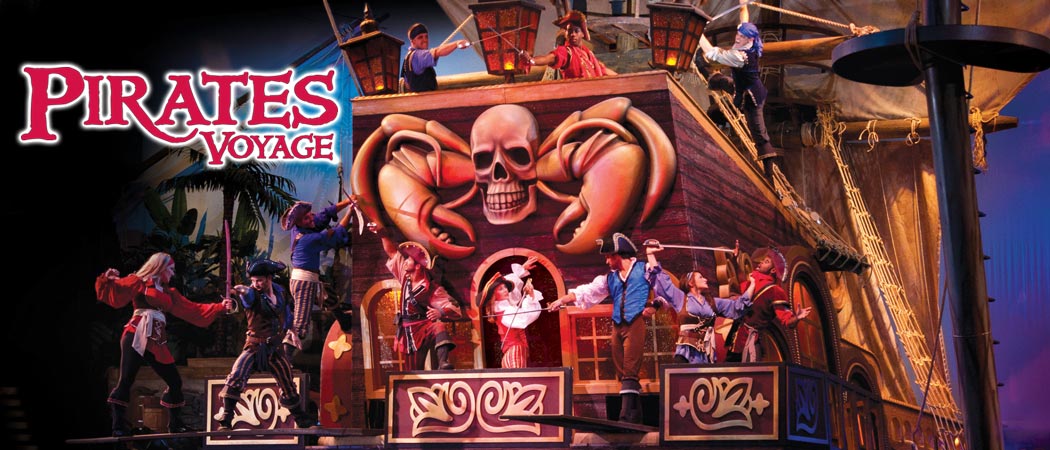 The swashbuckling crew of Pirates Voyage will put their seafaring spin on the Charles Dickens classic, "A Christmas Carol," starting Nov. 9 in their state-of-the-art theatre in Myrtle Beach.
The Mystical Christmas Spirit takes Captain Scrooge on a journey through time and space to find the meaning of Christmas. Along the way, giant Christmas toys come to life and perform acrobatics high above the lagoon, a live Nativity appears, and an epic battle ensues between the Crimson and Emerald pirates as they compete for a Christmas treasure. As the action plays out, you'll sit back and enjoy a four-course holiday feast.
Learn more: https://piratesvoyage.com/
Carolina Opry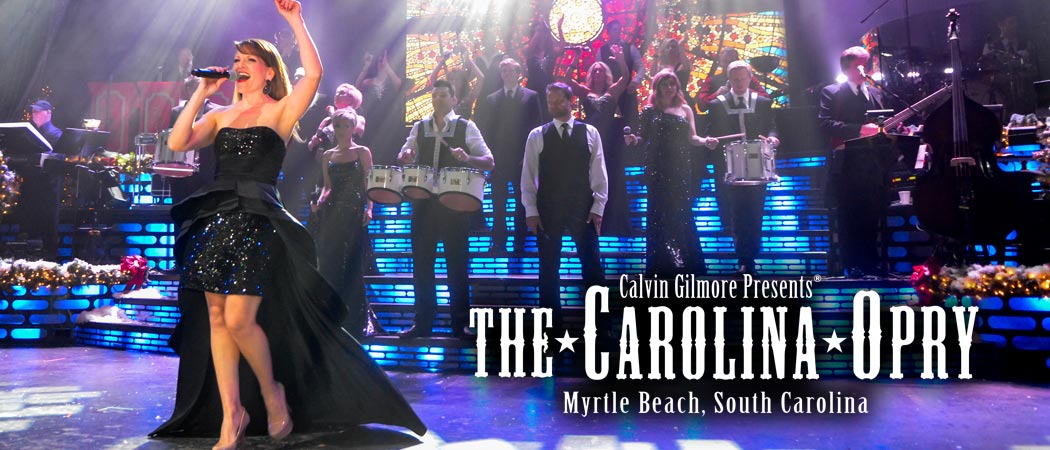 Next door to Pirates Voyage, your special seat awaits at the Carolina Opry's "Christmas Special, presented by theatre owner Calvin Gilmore and his star-studded cast. Starting Nov. 1, audiences will witness on-stage a blend of new talent with long-standing Opry favorites, plus a holiday brass section, more than 35 of the area's best musicians, vocalists and dancers, and a real horse-drawn sleigh under snowfall.
Learn more: http://www.thecarolinaopry.com/
Legends in Concert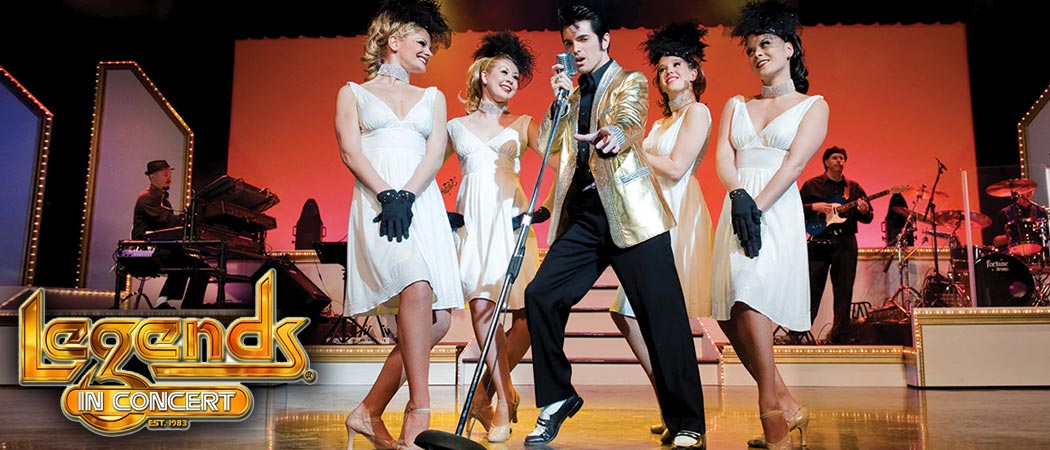 Do you hear what I hear? It's the soothing, seasonal sounds of the tribute artist cast of Legends in their legendary "Ultimate Christmas Spectacular" in Myrtle Beach. Hear Christmas classics just like the originals from Nat King Cole, Dolly Parton, Rod Stewart, Blues Brothers and Elvis Presley. And you'll want to be there for the grand finale, when the full cast sends you off with "Oh Holy Night" and "Joy to the World."
Learn more: http://www.legendsinconcert.com/
Dickens Christmas Show
Although this isn't a traditional show performed on-stage, this national award-winning festival is a popular holiday tradition in Myrtle Beach. Held at the Convention Center Nov. 9-12, the "Dickens Christmas Show" is a charming replica of a Dickens Victorian village, complete with period-costumed vendors selling jewelry, gifts, toys, arts and crafts, holiday décor and more.
Learn more: http://www.dickenschristmasshow.com/
Where to stay: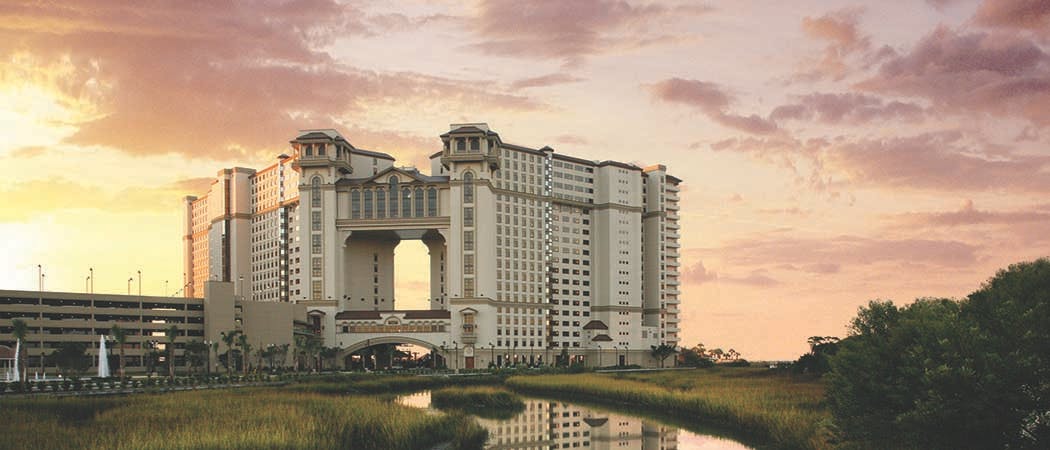 'Tis the season for a getaway at North Beach, a majestic castle rising high above an island between the Atlantic Ocean and Whitepoint Swash in North Myrtle Beach. The 2016 Certificate of Excellence Award Winner houses luxury oceanfront condos in either of the towers or The Bridge, where the posh seven-bedroom penthouse boasts breathtaking bird's-eye views of the ocean and sunrise perfection. The Caribbean-themed property is the epitome of relaxation, with a 2.5-acre oceanfront water park, an indoor pool, lap pool and several hot tubs, plus waterfalls and cozy cabanas. Downtime should also be spent at North Beach's Cinzia Spa, renowned for its full roster of massage and facial services, and the popular 21 Main Restaurant, serving up the finest wines, steak and sushi fare on the beach.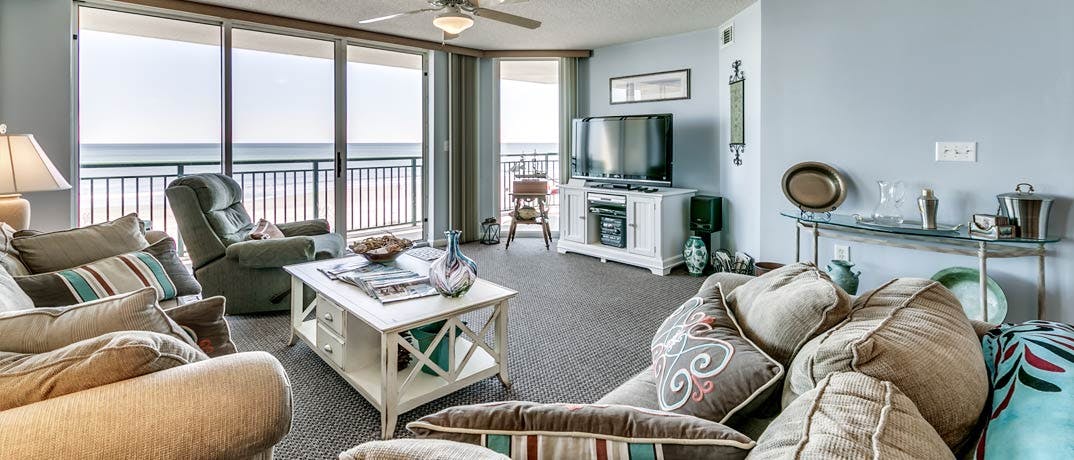 Have yourself a merry little stay at Windy Hill Dunes, the perfect oceanfront resort destination. The magical amenities showcase a winter wonderland throughout this North Myrtle Beach resort include eye-catching, spacious condos with panoramic views of the Atlantic from the bedroom, balcony, living and dining areas. The luxury continues, with Windy Hill's plush layout of oceanfront pools, lazy river and a hot tub. After soaking in the sun, grab a quiet dinner for two at any of the nearby North Myrtle Beach restaurants along Main Street, Barefoot Landing and more.
Summary

Article Name
Myrtle Beach's Best Christmas Shows of 2017
Description
It's the most wonderful time of the year (well, it's getting closer to that time of year, anyway) and you need to be here!
Author
Publisher Name
Publisher Logo