What's New in Gatlinburg
Gatlinburg is packed full of things to do — shopping, dining, museums, dinner shows, attractions and so much more. The list is limitless but we've pulled together a list of what's new — just for you.
Ripley's Odditorium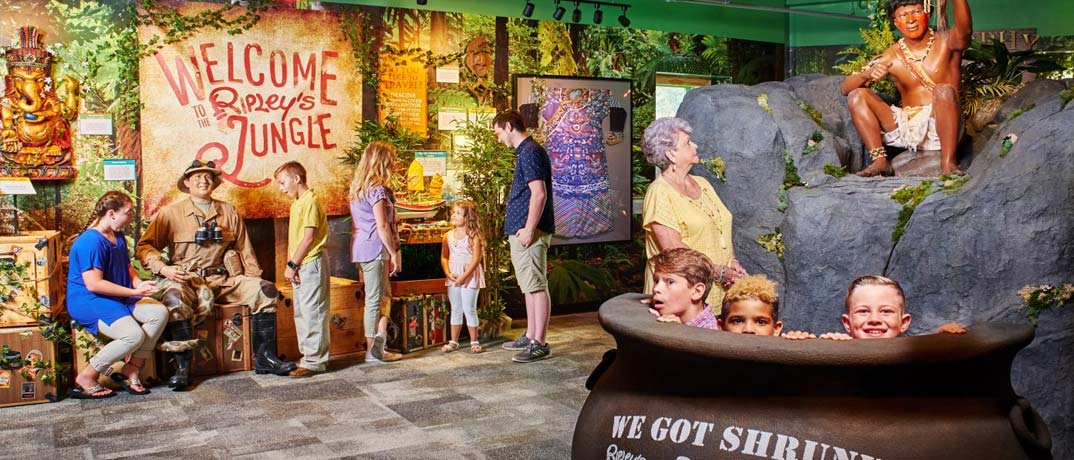 The Odditorium has had a total revamp and it's better and weirder than ever before. There's 12,500 square feet of the world's most odd findings and artifacts and the place adds more weird stuff every day! At traffic light #8 in Gatlinburg, it's the place for history buffs and those who love to learn new facts about what's in our world that makes you go, "Really!!" Shrunken heads, torture devices and animal skeletons. Plus many of the exhibits are interactive so it's a great place for kids and adults.
The New Skylift Park in Gatlinburg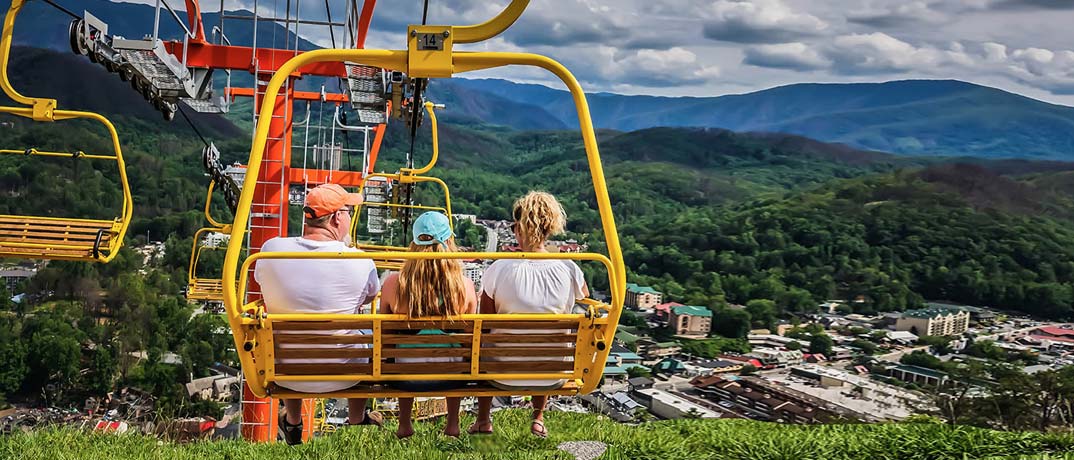 You can see for miles and miles and miles! Ride the skylift to the top and then walk across the longest pedestrian bridge in North America. There's also a brand new skydeck. Talk about photo opportunities. Can you imagine the sunset selfies? Located at 765 Parkway in Gatlinburg.
Ole Red Gatlinburg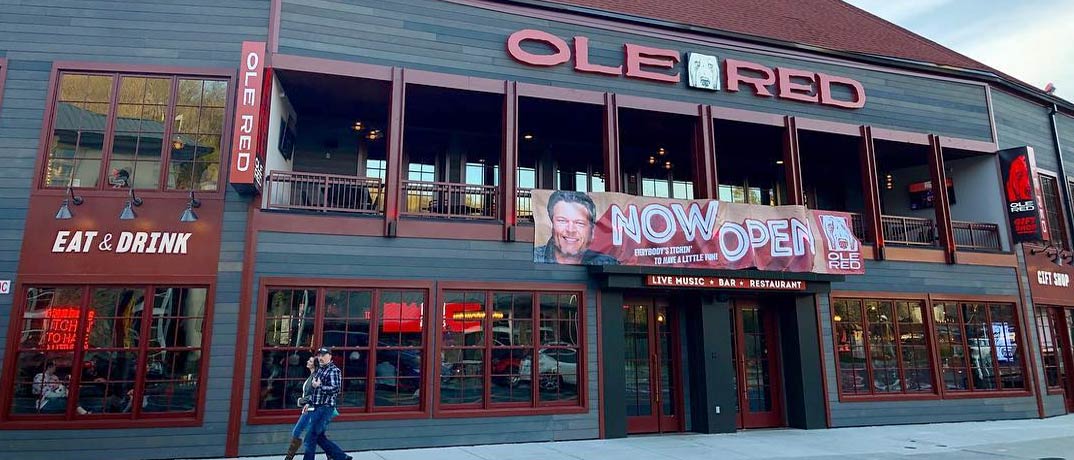 Country music star and judge on "The Voice," Blake Shelton's new restaurant and venue is open and grand. Shelton was there in March when it opened but rumor has it he could show up again and there's more great live entertainment to come. They have live music seven days a week plus the food is incredible. It's two stories of a bar, restaurant, retail shop, stage and dance floor. What could be better? At 511 Parkway in Gatlinburg.
New in Pigeon Forge
The Monster is Coming in Pigeon Forge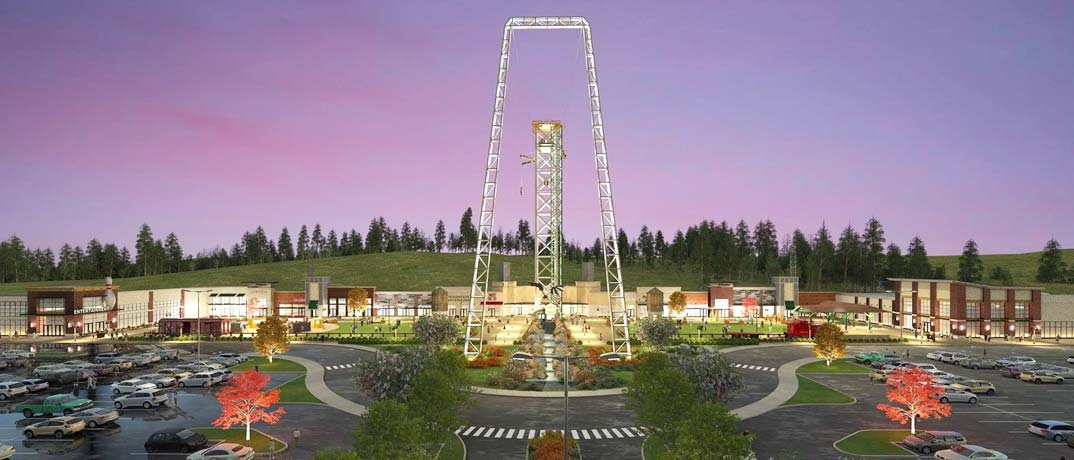 Everyone is waiting for this and all we know so far is that it's "coming soon," This is a mega-mall with three Monster rides from the top of a 200-foot tower in the heart of Pigeon Forge. Located in The Tower Shops at Mountain Mile, the shops and multi-purpose development offer something for everyone—dining, entertainment and thrills.
Also coming to the Mountain Mile is the greatly anticipated August Moon Drive-in. There will be 18 showings a week and it's going to be a glorious and giant drive-in. There will be 40 classic cars to view set in a treed setting and you can have top-notch food and drink while watching movies! Plus, if you'd like to do all that in luxury, there are going to be couches in private booths, tree swings and large, comfy stadium seating. It's the drive-in of the 21st century and it's going to be awesome.
Eagle Rider Motorcycle Rentals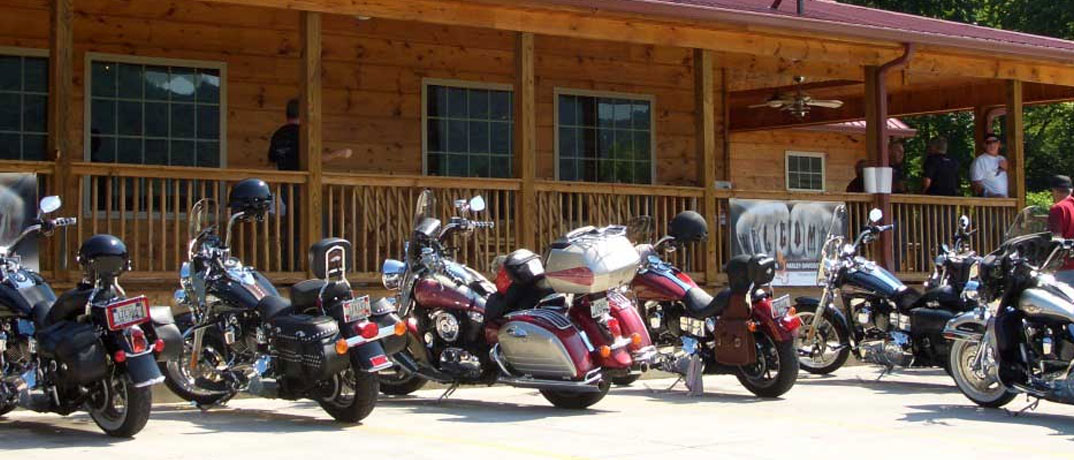 Rent a motorcycle to cruise the mountains roads in Pigeon Forge at Eagle Rider Motorcycles. There are all kinds of rides to rent including Harley-Davidson. If a guided tour is more your style, there are several different ones to satisfy any road hog out there.
Pink Adventure Tours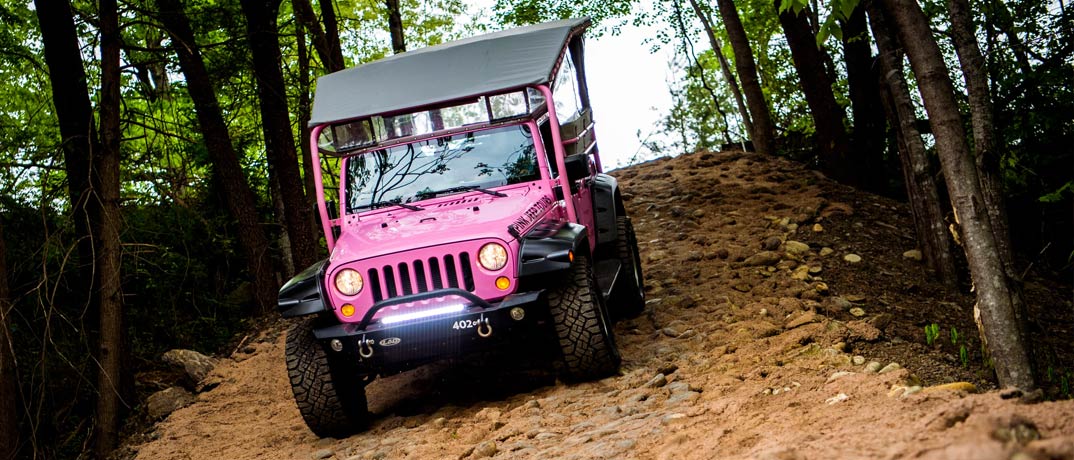 These pink Jeep tours have come to Pigeon Forge! They are a wonderful way to see parts of the Great Smoky Mountains with a guide — giving info and making stops so that you can embrace (and take photos) of all the magnificence of the mountains.
National Enquirer Live Museum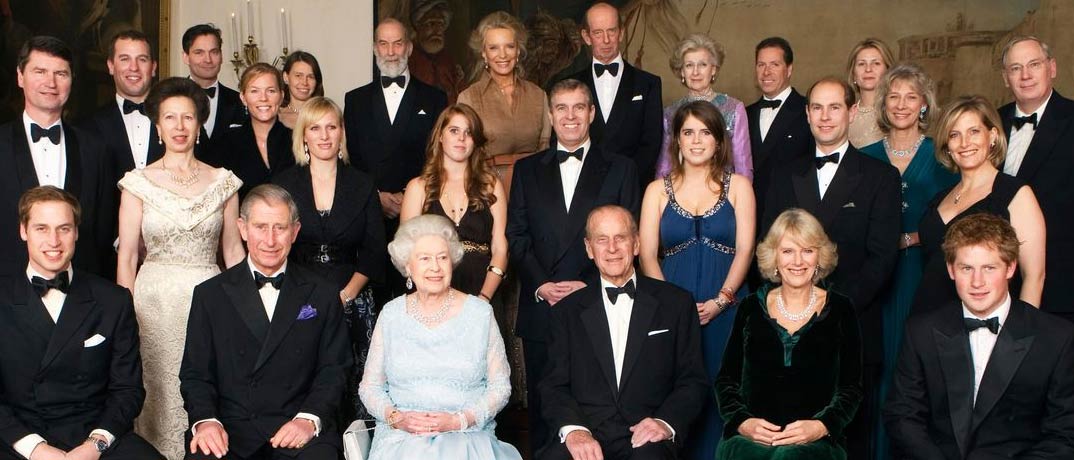 For those who love to read the Enquirer, step inside the magazine at a museum of 20,000 square feet of fascinating news (the story "behind the story"), and get the gossip of the Royal Family, celebrities and other news stories. It just opened this year in Pigeon Forge — stop in and get the scoop!
Dollywood's Wildwood Grove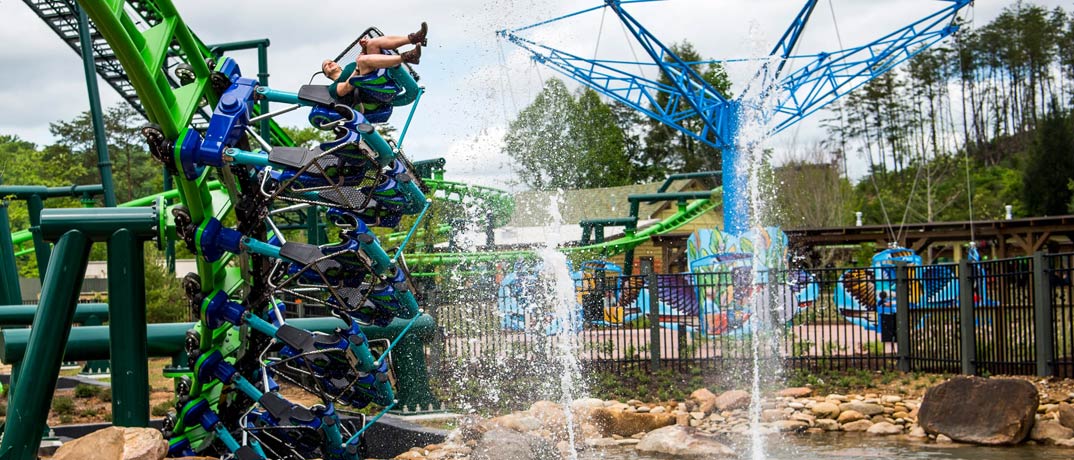 Dolllywood has added another theme park, Wildwood Grove. Ride bears; hop inside a giant acorn and go the top of a 40 foot Treetop Tower; ride a Giant Tree Swing; splash around in creeks and streams; ride a rollercoaster; and ride the Mad Mockingbird. There's also an inside fun room for kids to climb ropes and expel lots of energy. The 50-foot Wildwood Tree will delight both kids and adults. It's brand new and it's done BIG AND BOLD— just like Dolly.
Paula Deen's Lumberjack Adventure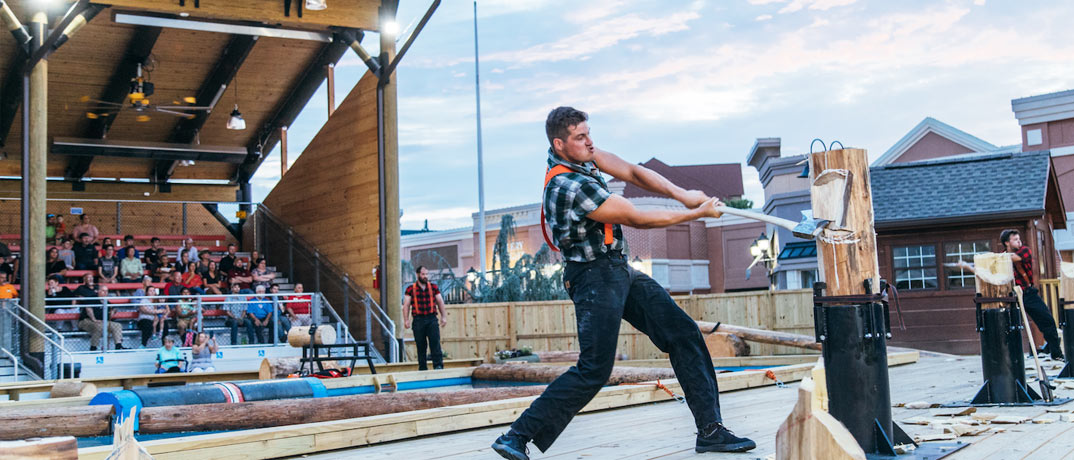 GET. YOUR. ADVENTURE. ON. This is an incredible lumberjack-themed adventure park where you can harness yourself in and go through obstacle courses, log rolling, axe-throwing and wood chopping. There are 13 different lumberjack competitions and more — all within a 350-seat amphitheater. Whether you summon your inner lumberjack or just watch others do so, this is an awesome experience. Located at 2530 Parkway in Pigeon Forge.
Pirates Voyage Dinner and Show in Pigeon Forge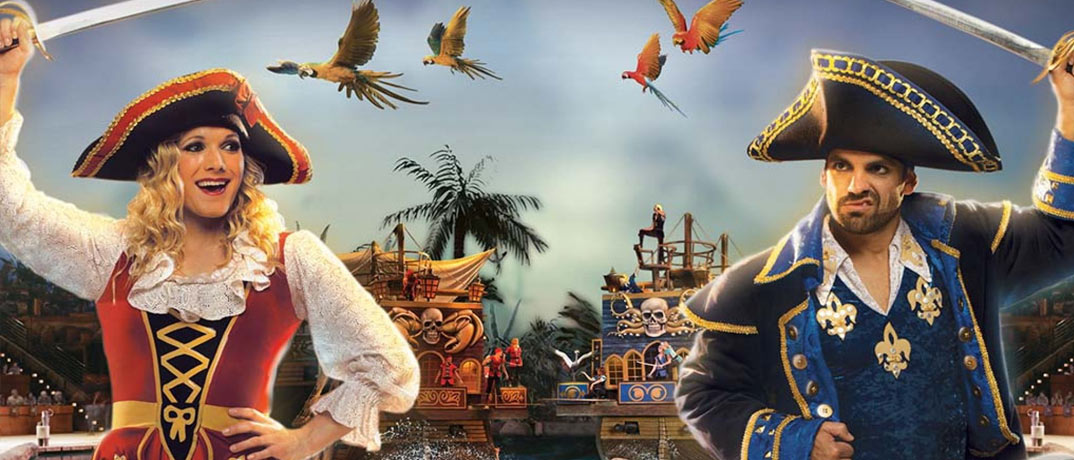 Located at 2713 Parkway in Pigeon Forge, this is a brand new dinner show that just opened this year, 2019. This is a feast for the eyes and stomach! This show has been in Myrtle Beach and has finally come to Pigeon Forge — and the reviews are five-star. There's pirate fighting, mermaids and more within a lagoon-like setting. Did we mention there's a four-course feast? YES, fried chicken, mac and cheese (and more) and even vegetarian and gluten-free options are available, Plus, your little ones can get their face painted — pirate style.
Restaurants Coming Soon
There's also some new places to eat in Pigeon Forge and Gatlinburg and others are coming soon. For cookie cravings, try Cookie Dough Bliss in Gatlinburg; Funky Budha Sports Bar and Lounge in Pigeon Forge; Camps Chicken in Sevierville; and for grass-fed beef burgers check out Graze Burgers in Sevierville.
Cabins in the Smokies
Because of the immense popularity of the Great Smoky Mountains, there is more and more fun things to do coming in the summer and fall to Pigeon Forge and Gatlinburg. We'll keep you posted!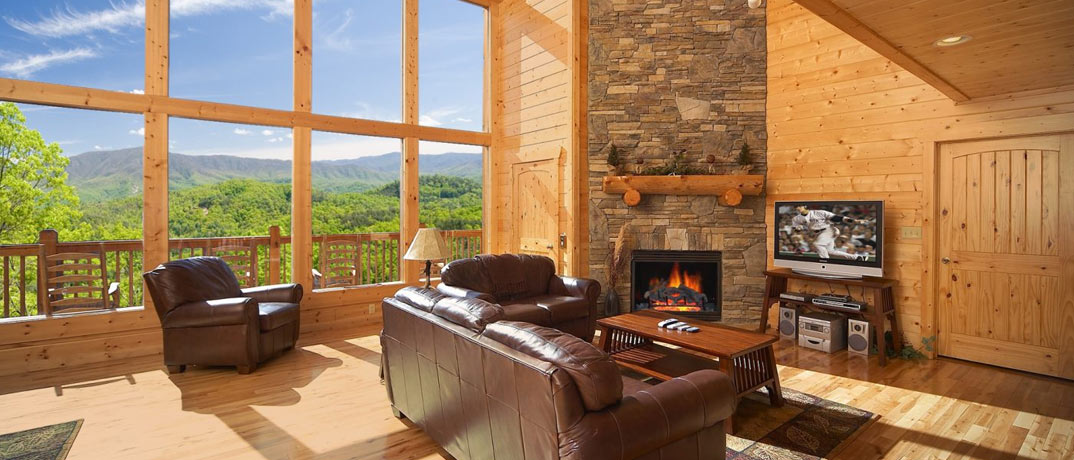 Now is the time to reserve your mountain cabin in Gatlinburg or Pigeon Forge, as the season is heating up! Book yours online today at Condo-World.