If the great outdoors are calling your name, you'll hear it loud and clear at the North Myrtle Beach Park & Sports Complex, home of Park 843 and its Shark Wake Park and Aqua Park, along with the Go Ape! Zip lines and rope courses.
The park also offers walking and biking trails, a three-acre dog park for your furry friend's workout, three playgrounds, a 25-acre lake, a 10-acre meadow and much more. You can also pack a picnic and dine alfresco with your family at any of the park's seven picnic shelters. And the gorgeous outdoor amphitheatre at the park is known to host live entertainment throughout the year.
Sports Tourism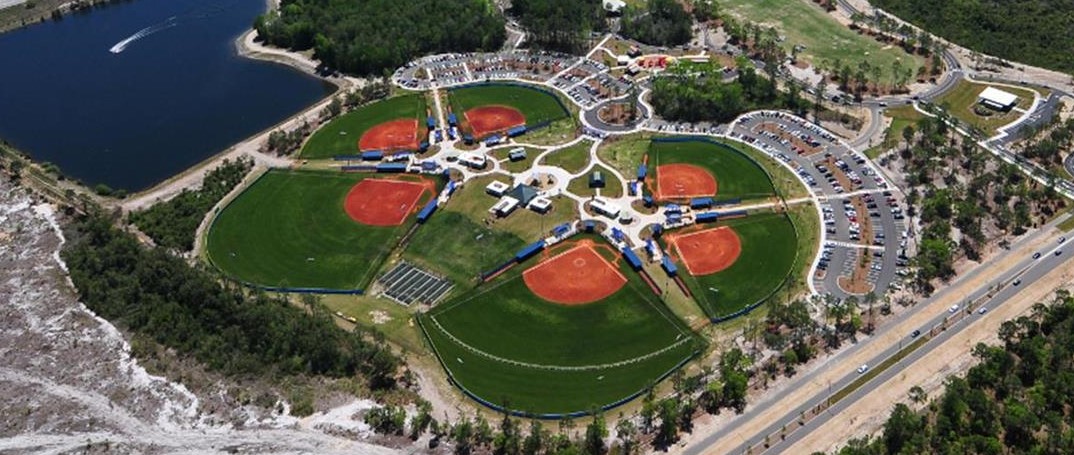 The expansive grounds of the North Myrtle Beach Sports Complex is a mecca sports tourism destination, featuring four youth baseball and collegiate softball fields, two regulation high school baseball fields, eight regulation soccer/lacrosse fields, which can also be converted for flag football, and eight batting tunnels for pregame warmup.
That's not all this complex has to offer. Head over to Park 843, where loads of action and adventure await you on the water.
Park 843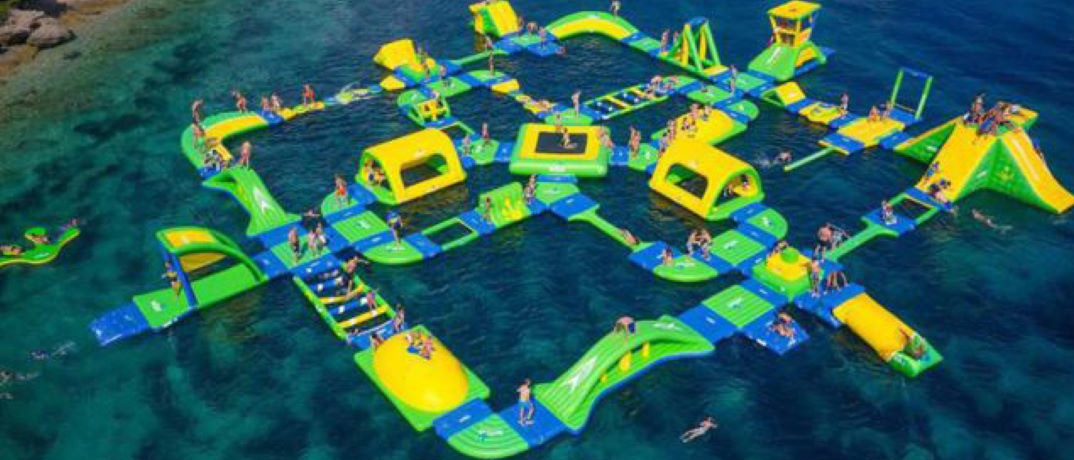 Open since 2016, the park boasts Shark Wake Park, the ultimate wakeboarding experience for the entire family. The five-tower and two-tower cable systems allow for wakeboarders of all skill levels to enjoy the sport at all speeds – from rookies to pro riders. Ride the waves without your own board or boat!
Also at Park 843 is the Aqua Park, one of the largest floating obstacle courses on the East Coast. For each 45-minute session, you'll be able to climb towers, monkey bars and more as you balance and slide down these massive inflatables. The family-friendly challenge is for all challenge levels, but children must be at least 7 years old, 45 inches tall and know how to swim. Reservations are recommended.
After you've had your fun in the sun, cool off at the Shark Shack, serving ice-cold beverages, including beer, ice cream and other refreshing treats.
Go Ape!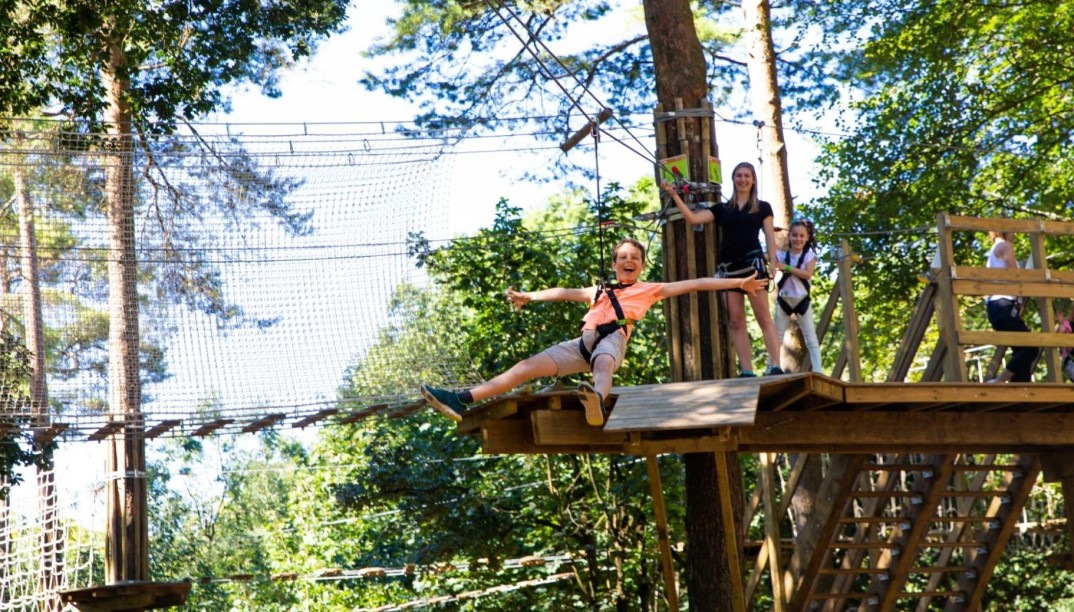 From the water to the sky, the North Myrtle Beach Sports Complex also houses Go Ape! Myrtle Beach, which reaches all new heights with its high-flying zip lines and ropes courses. Choose from the Treetop Adventure, a 2-3-hour challenge through the forest that will have you maneuvering across bridges, up rope ladders and across Tarzan swings to a zip line finish, or Treetop Journey, a one-hour introductory high-ropes course that gets you off your feet and into the trees, with more than 20 obstacles, including aerial bridges, nets and planks, and two zip lines.
No matter the course you choose, rest assured you'll be given a safety brief before you get your feet off the ground, fitted into a harness and review of the equipment, and you'll learn the ropes from their instructors before you climb the rope ladders; you'll be connected the entire time you're above ground.
The North Myrtle Beach Park & Sports Complex and Park 843 is located at 150 Citizens Circle, Little River, S.C.
Where to Stay
When your outdoors adventure has come to an end, rest your weary head indoors at either of these Condo-World resorts located nearby:
The AshWorth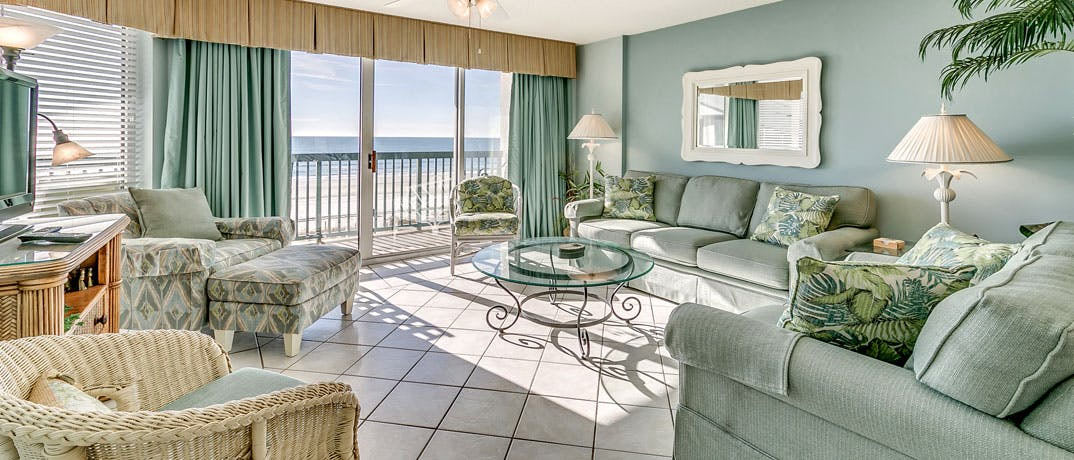 This resort, located in the prime Ocean Drive Beach section, is the perfect destination for families with children, groups or couples. Over the summer your crew will enjoy the schedule of free concerts, fireworks, outdoor vendors and festivals. Here at The AshWorth, amenities abound, such as multiple oceanfront pools, a lazy river, Jacuzzi, world-class fitness center, free wireless Internetand more. Accommodations range from two- to four-bedroom condos, which feature fully equipped kitchens, washer/dryers, private balcony, and breathtaking oceanfront views.
Ocean Bay Club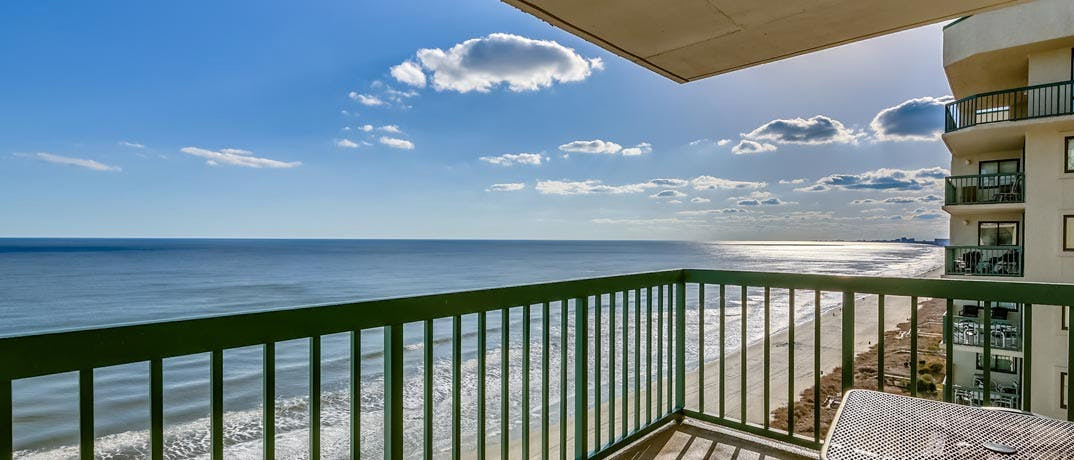 This oceanfront resort in North Myrtle Beach that's only steps away from all of the lively excitement of Main Street will be your everything while you're away from home. Choose from one- through four-bedroom condo options that are all spacious and beautifully designed. You'll love the separate master bedrooms, living rooms and balconies. Ocean Bay Club not only offers luxury relaxation but high excitement with an oceanfront outdoor pool, lazy river, kiddie pools, indoor pool, fitness room, and outdoor whirlpool spa.