Wakeboarding Without The Boat At The Shark Wake Park
If you want to take a day on the water to the extreme, book some high-powered hydrotherapy at the Shark Wake Park within the North Myrtle Beach Sports Complex. The Shark Wake Park offers two of the hottest things to do in North Myrtle Beach: wakeboarding and the Aqua Park, an inflatable obstacle course on water.
Thanks to the park's full-size, five-tower and two-tower Alta Cable Ski cable systems, you won't need a boat to pull you across the surface (they'll even provide the gear). And, thanks to the different cable speeds, you don't need to be a pro – both beginners and advanced riders can fly over the water. Riders can go all out on a variety of ramps that rise above the lake. If you'd still like a lesson, the park offers a 15-minute on the two-tower system.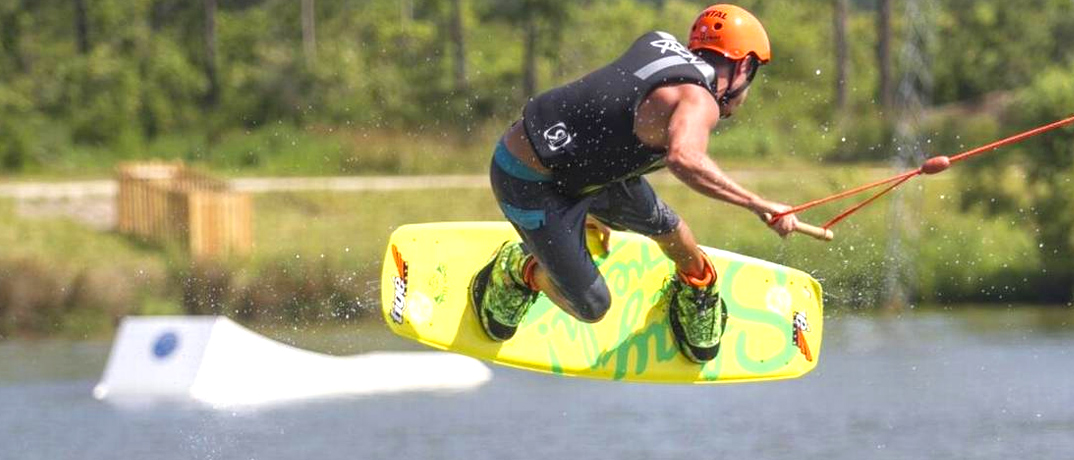 But that's not all to The Shark Wake Park! The Aqua Park floating on the other side of the lake is one of those North Myrtle Beach attractions that proves to be a true water workout. Think kids' birthday party bouncy house meets "American Ninja Warrior." My sons and I jumped, slid, crawled and climbed across the maze of green-and-yellow inflatable obstacles and walls. One of the largest Wibit parks on the East Coast, the Aqua Park is divided four zones that vary in challenge level – and we covered all of it. By the end of our 45-minute session, our arms, hands, shoulders, knees and toes ached. But it was the best kind of happy pain because we laughed the entire time.
Shark Wake Park Myrtle Beach is located at the North Myrtle Beach Sports Complex in Little River, S.C. Book your sessions and sign a waiver online at www.sharkwakepark.com.
For the video version of Shark Wake Park, check out our tour by Condo-World staff below.

If you want to stay for the weekend, check into either of these Condo-World resorts nearby:
Crescent Shores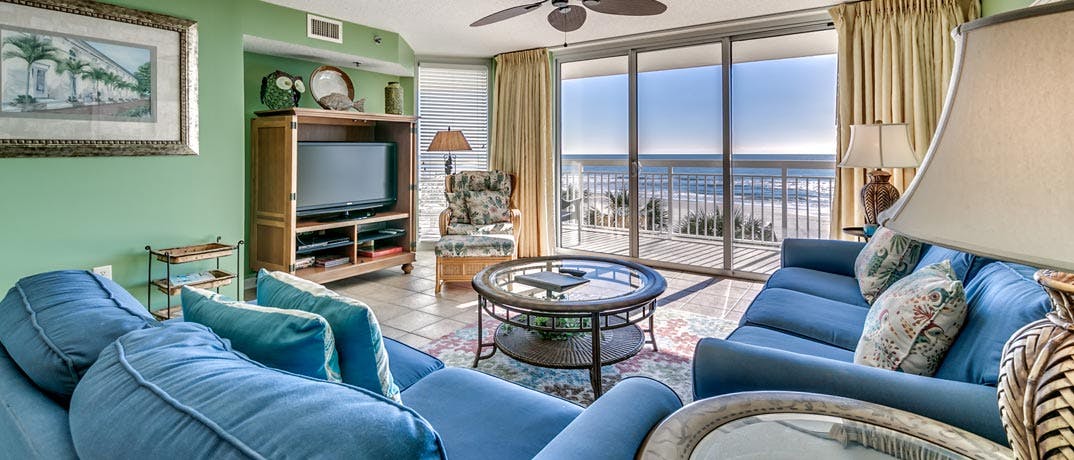 This North Myrtle Beach oceanfront resort features 2-, 3-, & 4-bedroom condos with spacious floor plans, designer furnishings, master bathrooms, whirlpool tubs and private balconies. Property amenities at Crescent Shores that your family will enjoy include an oceanfront pool, lazy river and kiddie pool.
Ocean Bay Club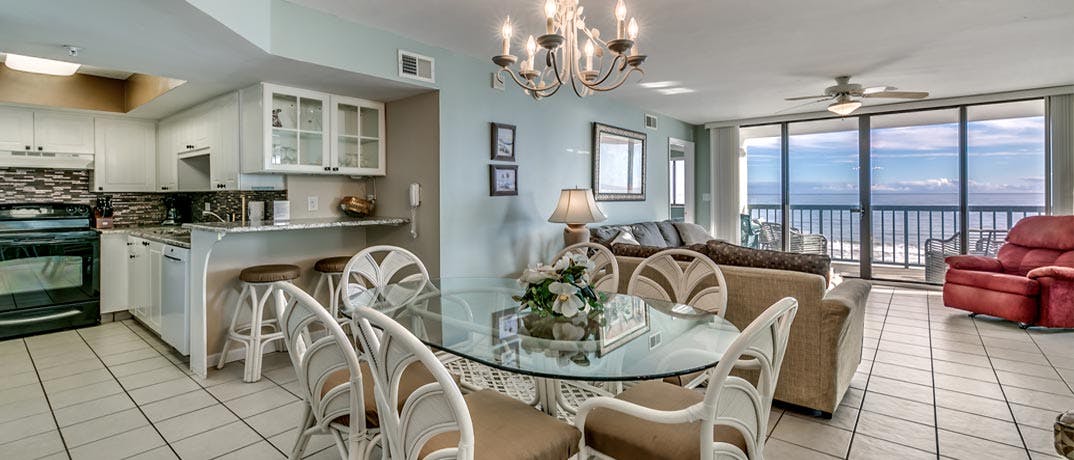 The oceanfront Ocean Bay in North Myrtle Beach showcases one- through four-bedroom condos laid out in luxury, from the master bedroom to the living room to the balcony. The resort's long list of relaxing amenities include an oceanfront pool, lazy river, kiddie pools, indoor pool, fitness room and an outdoor whirlpool spa.