If you love paintball, Myrtle Beach is the best place to be! Find a hiding place with a good view so you can hit your target without being seen. Black Ops Paintball and Adventure Beach Paintball are waiting for you to join them in some safe, unique, and colorful fun! Pack a change of clothes, a comfortable pair of shoes and grab some friends to play a variety of terrains that are sure to trip up your competitor.
Block Ops Paintball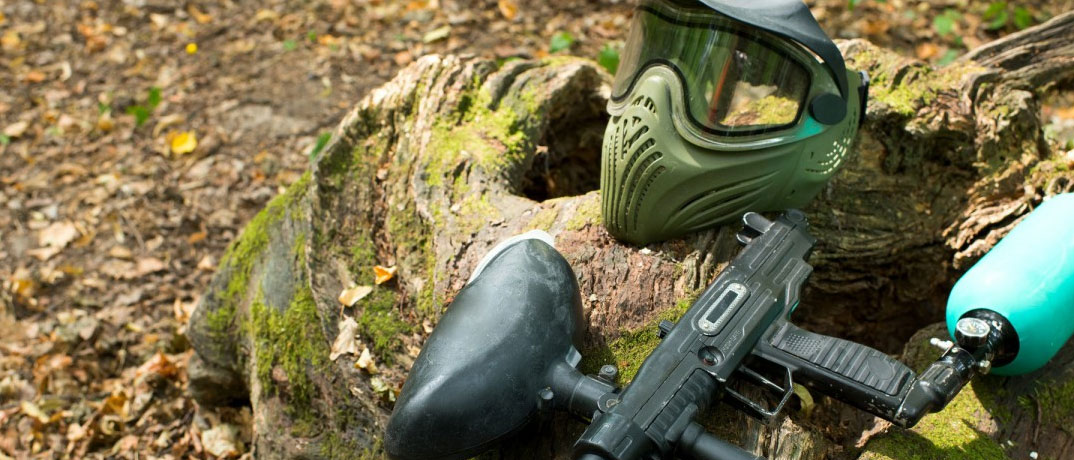 Whether it's your first time playing or you're an experienced paintballer looking for scenario event fields, Black Ops Paintball is the perfect arena. It's located at 4981 Socastee Blvd in Myrtle Beach and in 2017 this 13.5 acre paintball and airsoft attraction was created by combat veterans. They offer a speedball field, a hyperball field and a large fortress. If you don't have your own equipment, don't worry! Black Ops Paintball offers paintball and airsoft rentals on site. They are open Tuesday-Thursday from 11AM to 7PM and on the weekends they are open 10AM to 7PM. If you are looking to play during the week, make a reservation at least 48 hours in advance by calling 843-489-2174. Black Ops Paintball offers many different rental packages, party packages and memberships.
Adventure Beach Paintball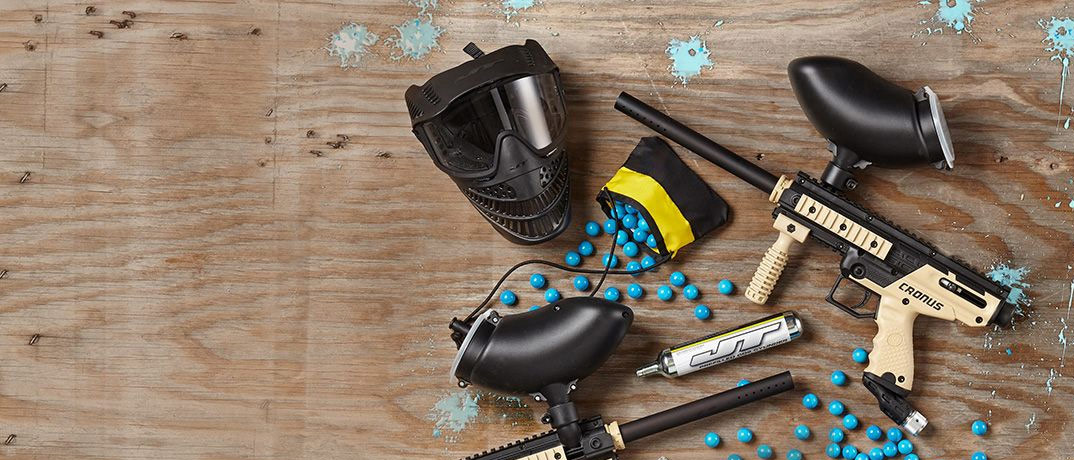 Choose from the Thick Jungle, Urban City and Swamp Land for your next paintball outing. If you bring your own gear, the entrance fee is only $25 and paint is only $60 per case. All rental gear requires a valid driver's license or military ID. Adventure Beach Paintball is perfect for parties as they can provide everything you need. They offer gun and gear rental programs, food, drinks and bathroom facilities. You can even have them come to you with their Mobile Package so you can have a paintball party on your own land.
Where to Stay
Crown Reef Resort and Waterpark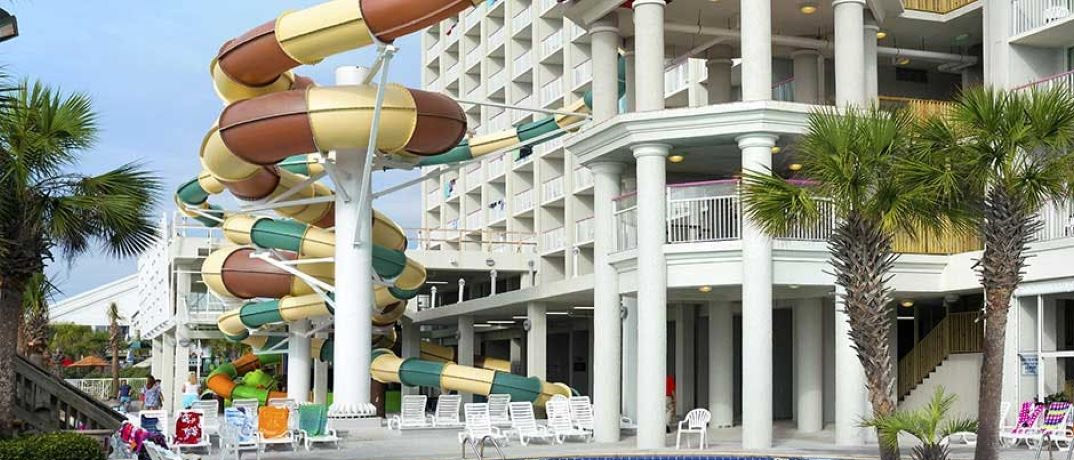 Just in case you haven't had enough fun playing paintball all day, you can come back to your condo at Crown Reef and adventure down to the waterpark where you'll find the 575 ft lazy river. Also, there are 2 four-story water slides that are calling your name, as well as all the other indoor and outdoor pools. With the arcade on property and the boardwalk not too far away, you will always have something to do at Crown Reef Resort.
Compass Cove Resort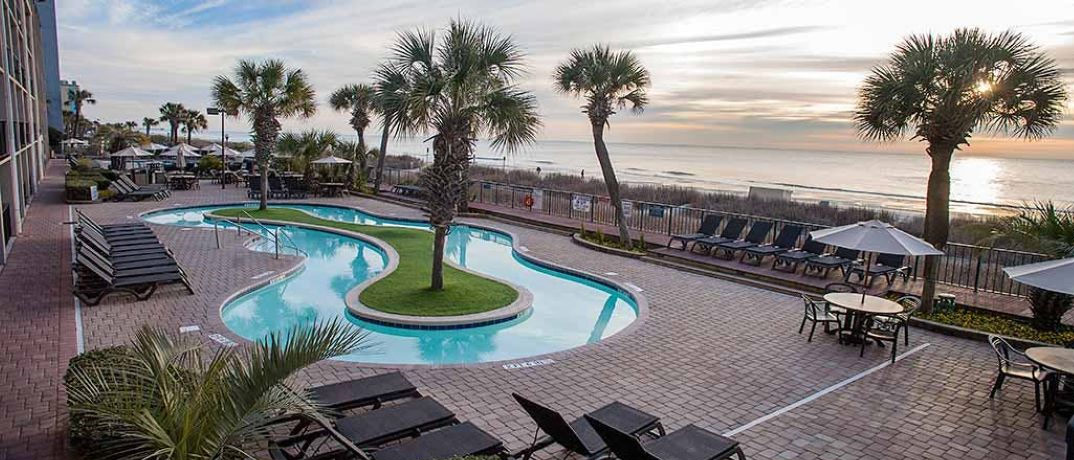 23 water features are waiting for you at Compass Cove Resort! Two waterslides and tons of other water features surround the Tiki Hut Bar and fitness room. Compass Cove offers 1 to 3-bedroom condos with oceanfront views that you'll never forget. With free WiFi and unlimited DVD rentals, you won't want to leave Compass Cove. But if you do choose to leave, the Family Kingdom Amusement Park and Ocean Waves Waterpark are just down the road!