Where to Find the Best Craft Beers in Pigeon Forge
Belly up to the craft beer bar all you beer aficionados! Craft beer in Pigeon Forge is big and tasty. A Pigeon Forge brewery or craft beer place has to be on your list of places to go, things to do and beers to drink. Check out our list below.
Smoky Mountain Brewery – Pigeon Forge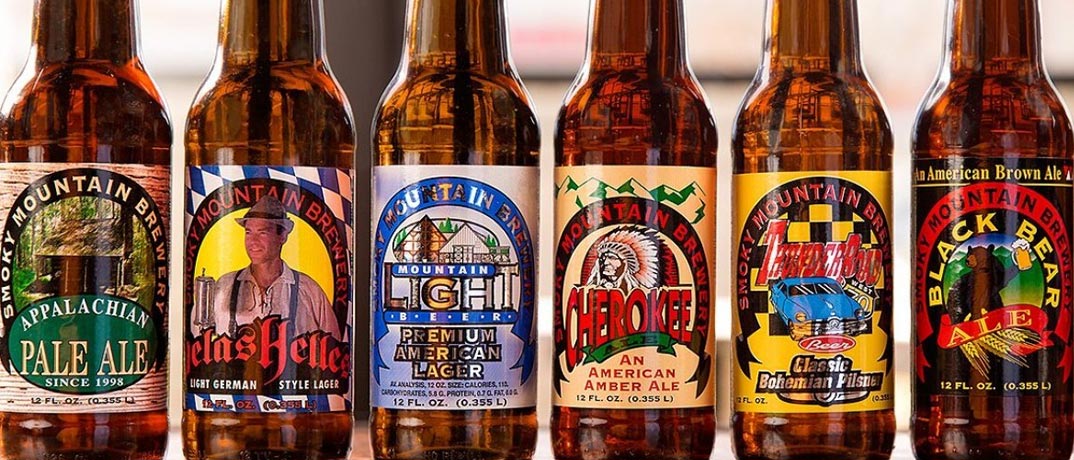 Smoky Mountain Brewery (SMB) has four locations-Pigeon Forge, Gatlinburg, Knoxville and Maryville-and it's the oldest brewery in East Tennessee. Pigeon Forge SMB, sits between Traffic lights 2 and 3 at the Wears Valley Intersection in the Shops at Waldens Landing (2530 Parkway). Though you come here for the beer, they've also got lots of choices-spirits, wines, and speciality drinks. This microbrewery also has a fun atmosphere with big screen televisions scattered everywhere and games to play. There's plenty of bar food as well-burgers, fries, club sandwiches, pizza and steaks. Pale and dark ales plus flights, growlers and kegs! A great place to kick back and share a few with friends. Visit the website here.
Yee-Haw Brewing Co.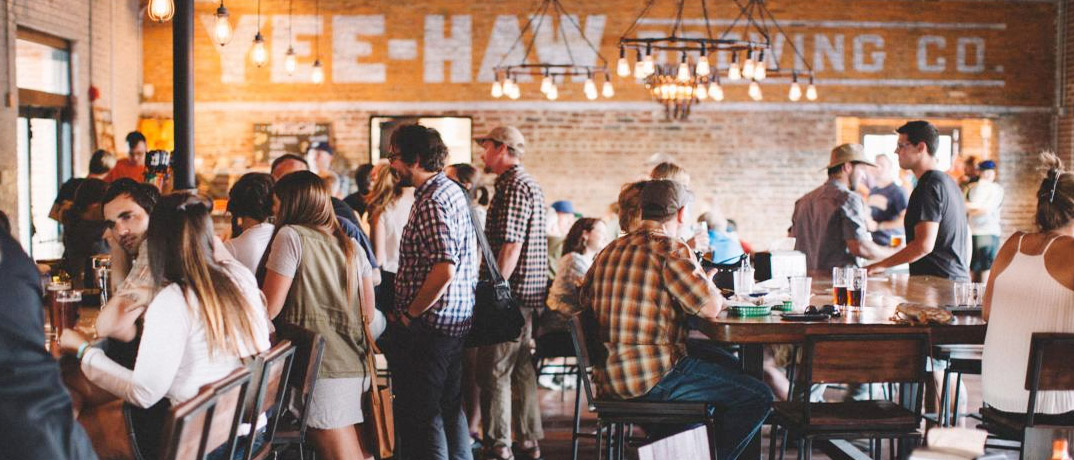 The latest Pigeon Forge brewery to hit the craft beer scene is Yee-Haw Brewing Co and it's already generating 5-star reviews. Located on 131 The Island Drive, it's right next door to the Old Smoky Mountain Distillery. There's live music on the weekends and they've got a World Beer Cup winner to brag about-their Dunkel beer. There's plenty of others to try; pale ales, seasonal swigs and lagers. Choose a nice flight to figure out which one is the best and drink in the awesome ambiance too! Industrial and modern, a just-right vibe to try their impressive beer list. Add in some Southern-style friendly from the staff and Yee-Haw is crafting one of the best breweries in Pigeon Forge. Don't forget to pick up some beer gear while you're there. Visit their website for info.
The Local Goat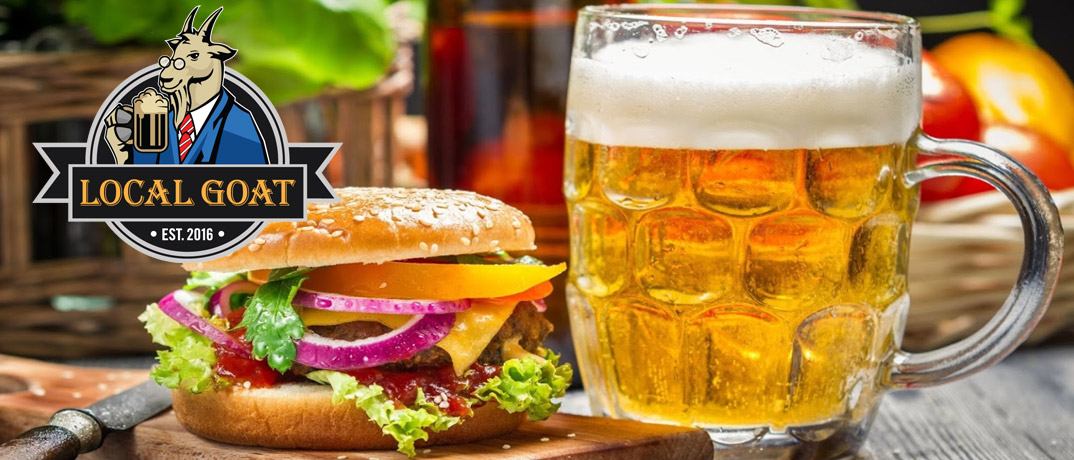 The Local Goat serves up local, sustainable food and a craft beer selection that is vast and impressive. The walls are decorated with local artwork and every thing about this place-from the food to the suds-is authentic and wonderful. People swear by their burgers and ribs and their beers range from IPAs to lagers and seasonal ones. Their on-tap selection is as impressive as their bottled beer. A lively, friendly place where they got it all right-food, atmosphere, craft beer and great service. Located on 2167 Parkway. Visit the Local Goat website.
The Casual Pint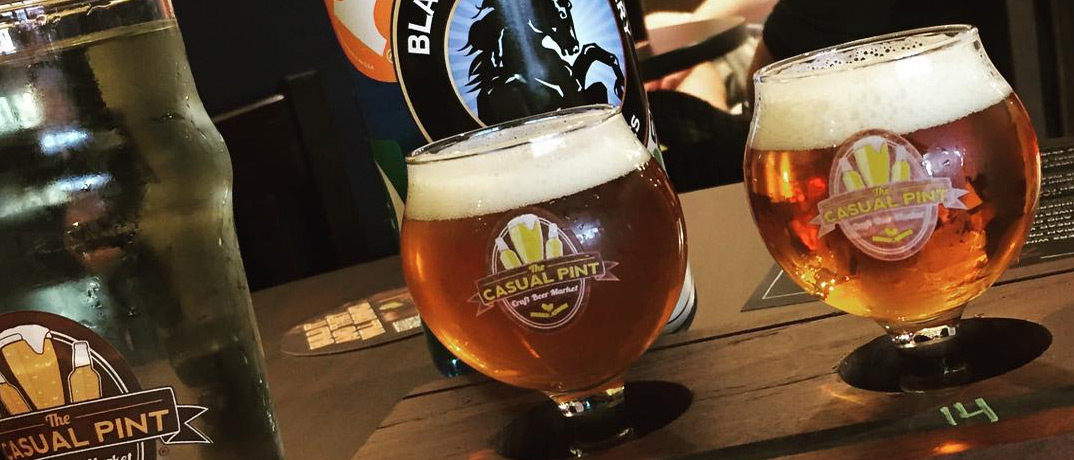 Worth the drive to nearby Sevierville, The Casual Pint's claim to fame is not only their extensive list of craft beers but the homey, cozy coffee-shop ambiance. The "beer-tenders" are excited about telling you all about the hops, wheat, barley, fruit tastes and mouth feel of every brew they offer. IPAs, Gose, Lagers and seasonal brews here and you can get 'em on tap and take them home with you by the can(s), growler and right off the shelf in bottles-mix em' up! Located on 705 Winfield Dunn Parkway in Sevierville. Click here for their website.
Pigeon Forge Cabins
That's where we find the best craft beer when we visit Pigeon Forge. Book your cabin at Condo-World today to experience the Pigeon Forge craft beer scene for yourself!