Ripley's Aquarium is easily one of the most visited family-friendly attractions in Myrtle Beach – and for good reason! As the only aquarium at the beach, they offer visitors a glimpse at what life is like under the sea with special exhibits, helpful guides, an amazing gift shop and loads of fun throughout each visit. Take a look into some of the top things to see at Ripley's Aquarium in Myrtle Beach!
Upper Level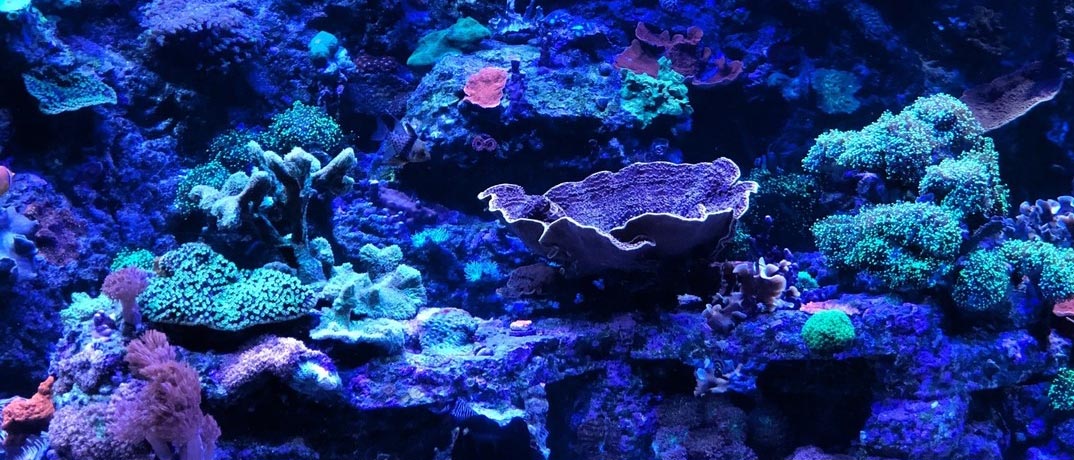 Ripley's Aquarium is divided into two levels at their Broadway at the Beach location – an upper level and lower level – to maximize the most of their incredible space. The upper level features several exhibits including an interactive Pearl Harbor gallery with alarms, a life size figure of Franklin D. Roosevelt and facts about that fateful event.
The Rio Amazon in the upper level at the Myrtle Beach aquarium gives visitors a look at life in the jungle with poisonous dart frogs, giant catfish and Arapaimas as well as flesh-eating Piranhas.
Wander over to Friendship Flats where you can touch a live stingray as it glides by then stop at Planet Jellies to check out thousands of jellyfish from all over the world.
Lower Level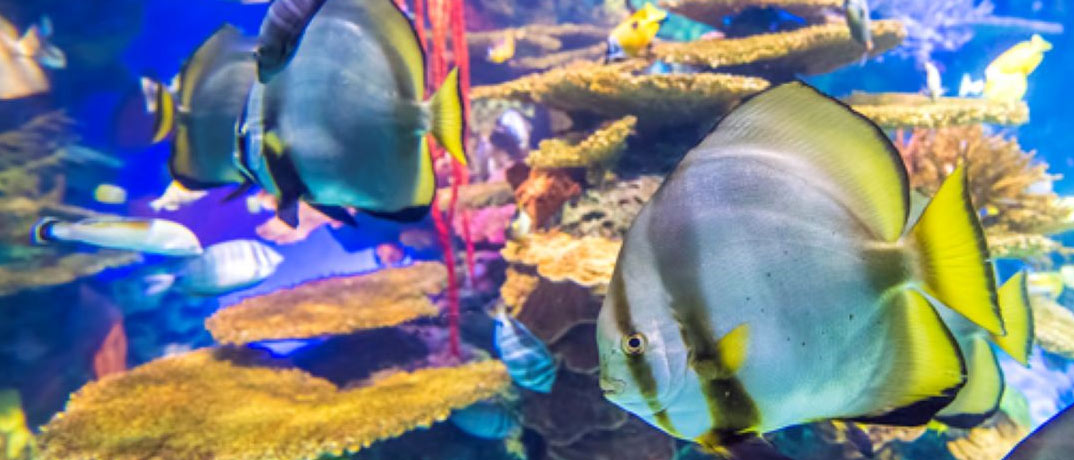 The lower level at Ripley's Aquarium is home to a number of exciting and colorful exhibits. Rainbow Rock takes you on a voyage through the Indo-Pacific and is home to the popular clown fish, Blue Tang, Sohal Tang, Angelfish and more.
Get an in-depth description of these beautiful species during a Dive Show featuring SCUBA diver inside the tank!
See sharks like you've never seen them before in the Dangerous Reef along a moving platform that takes you directly underneath the water for the best views in town.
More hands-on learning stations can be found in Ray Bay, the Discovery Center and the Living Galleryall located on the lower level.
Live Shows at Ripley's Aquarium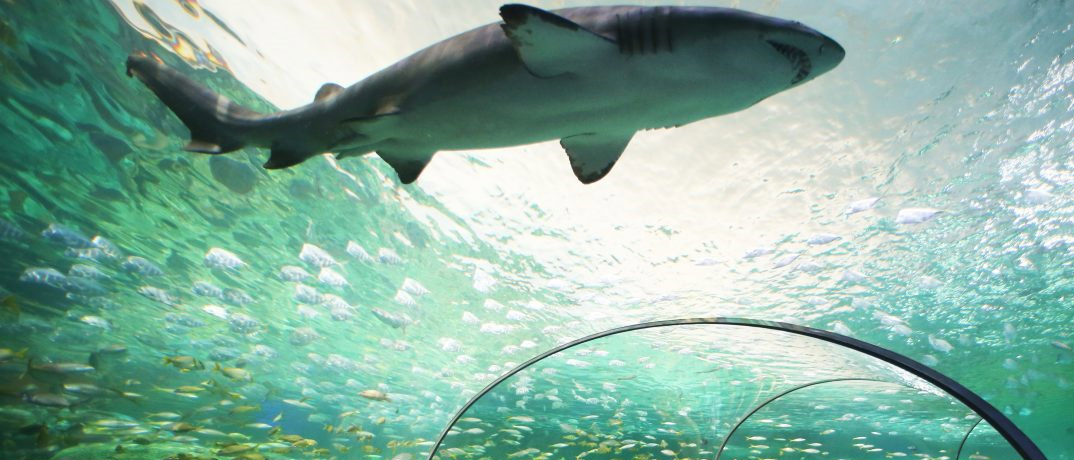 A variety of live shows are held daily throughout the exhibits inside Ripley's of Myrtle Beach. The Mermaid Show is a big hit with little ones but find your spot early on for the best views then stop by Ray Bay for a picture with a mermaid.
Feedings can be seen in the Shark Tunnel as well as with the jellyfish, sea dragons and octopus. A complete schedule of feedings and live shows can be found on the website.
Special Experiences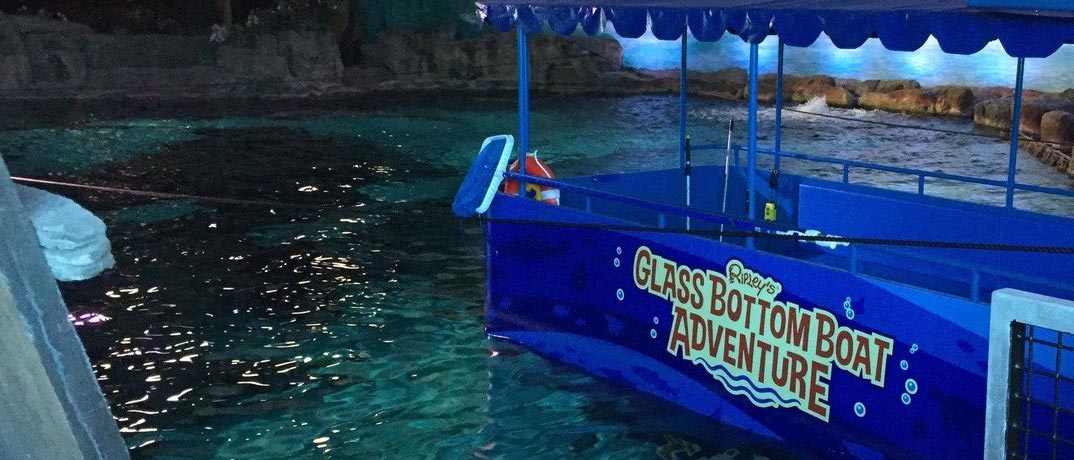 Ripley's Aquarium knows just how to give its visitors a special experience like no other with these exciting upgrades! The indoor Glass Bottom Boat Adventure leads its guests on a one-of-a-kind boat ride to the center of the shark tank to see more than 75 different ocean species.
The Stingray Experience includes a behind-the-scenes tour and a chance to swim with the rays in Friendship Flats or snorkel with a diver over Ray Bay.
Thrill seekers can sign up to Dive with the Sharks! Each package includes a wetsuit, equipment, tour, dive with the creatures and a souvenir t-shirt to commemorate this unique experience.
Special Events at Ripley's Aquarium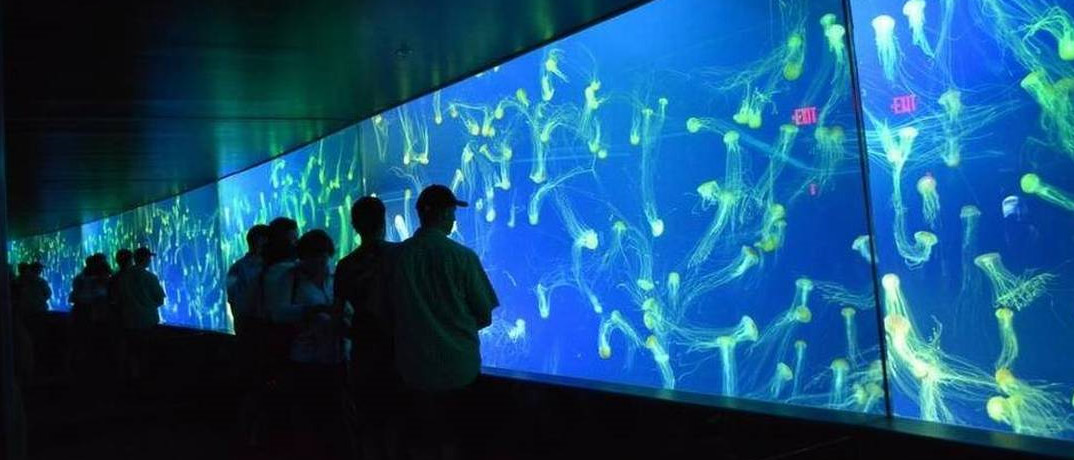 A number of annual events are held at Ripley's Aquarium throughout the year. Each Halloween season they throw a Boo Splash Halloween Bash as well as a Spookquarium Sleepover under the sharks.
Other popular events include Family Nights, Salty Saturdays, a New Year's Eve Sleepover and the annual Daddy Daughter Valentine's Dance.
The Festival of Trees is held throughout the Christmas holiday season and showcases a decorated tree for every state.
General Info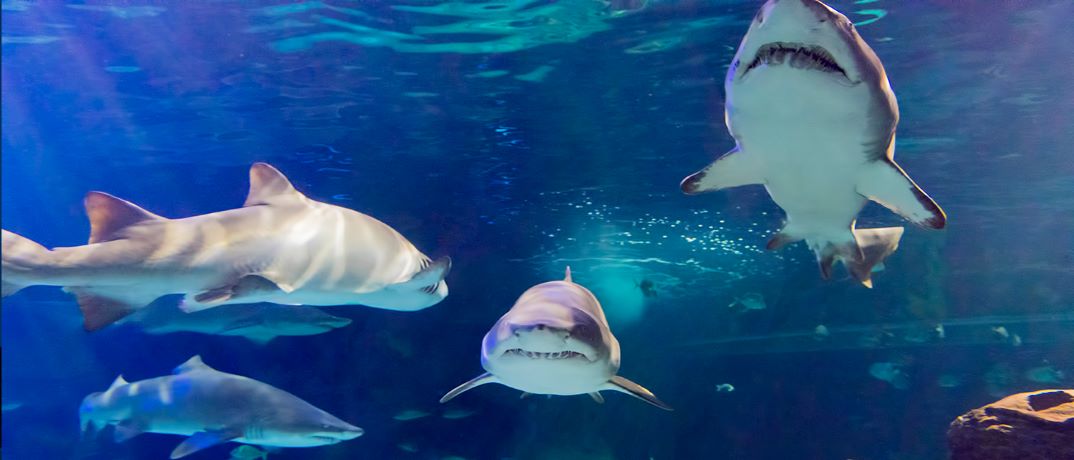 Ripley's Aquarium is open 365 days a year from 9 a.m. to 9 p.m. at 1110 Celebrity Circle, Myrtle Beach, South Carolina.
Tickets are $29.99 for adults, $19.99 for children ages 6 to 11 and $9.99 for children ages 2 to 5. Don't forget to pick up the perfect souvenir in the expansive gift shop on your way out.
Resorts Near Ripley's Aquarium
The Breakers Resort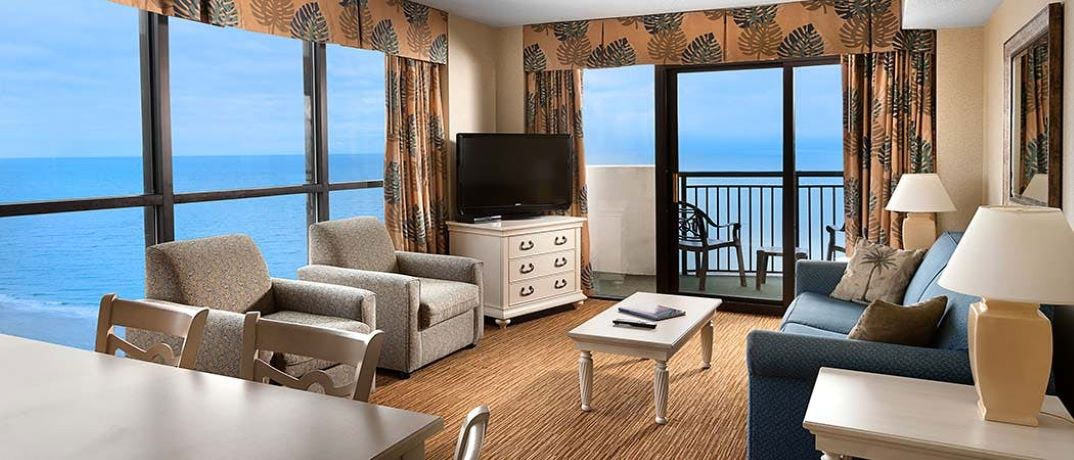 The Breakers Resort has been a top choice for families visiting Myrtle Beach for decades. It's home to one-, two-, three- and four-bedroom condos as well as a variety of modern suites and oceanfront rooms. The Cove indoor waterpark is the newest addition to The Breakers and offers five different water slides for year-round water adventure. Other amenities include indoor and outdoor pools, kiddie pools, on-site dining, fitness center, gift shop, banquet rooms and valet parking. Breakers is just a short drive from Broadway at the Beach and the Ripley's attractions in Myrtle Beach.
Caribbean Resort & Villas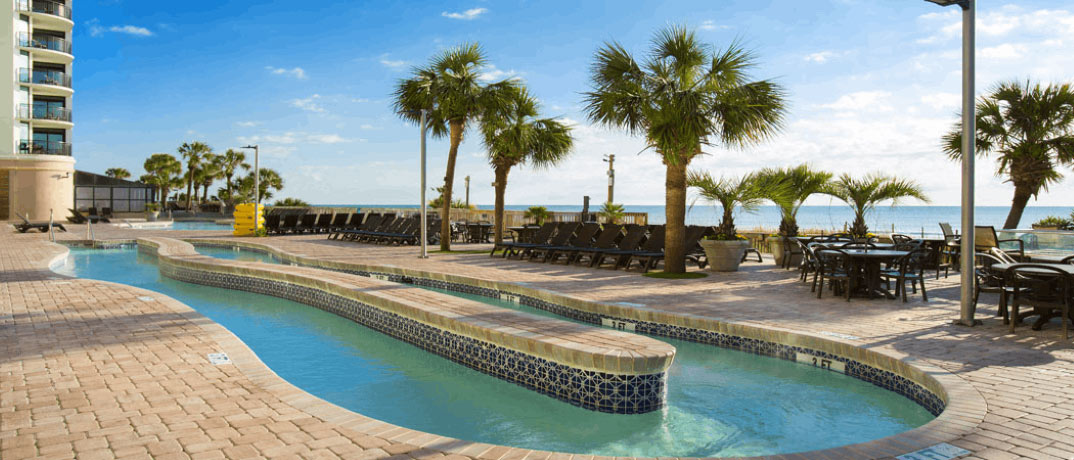 Families of all sizes flock to Caribbean Resort and Villas year after year. They offer comfortable oceanfront accommodations with up to four bedrooms with modern décor, free wireless internet and daily maid service. Caribbean Resort offers guests more than a dozen water features including indoor and outdoor pools, kiddie play area and two large water slides. Other features include access to Mist Spa located at the property, a stocked game room, fitness center, oceanfront tiki bar and a brand-new lounge in the revamped lobby area. The resort is just a short drive up the street to Ripley's Aquarium as well as other popular spots in Myrtle Beach.