Ripley's Aquarium Penguin Exhibit
Ripley's Aquarium of Myrtle Beach is proud to host the coolest colony of African penguins in its all-new Penguins Exhibit. The 5,500-square-foot Penguin Playhouse is the largest expansion in the aquarium's 20 years here in Myrtle Beach.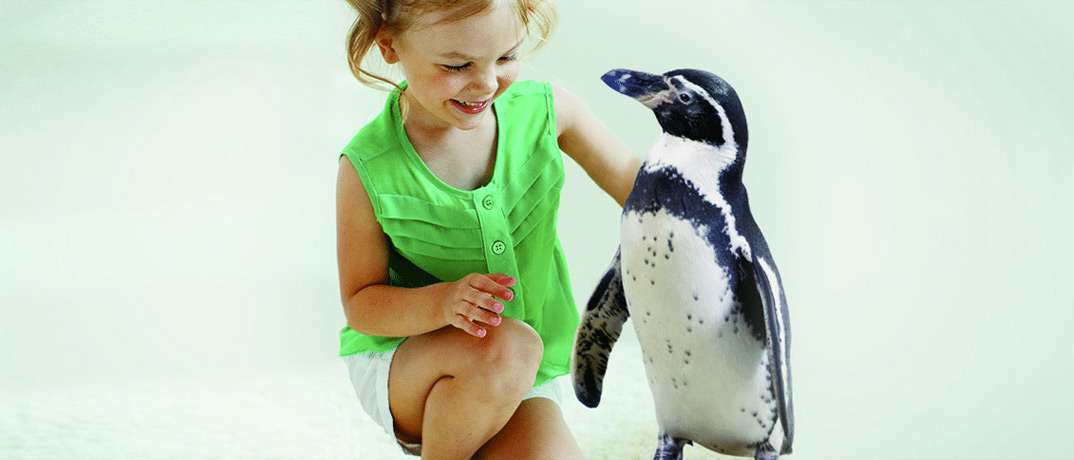 You and your family will love exploring the Ocean Wonders gallery featuring eight new tanks swimming with schools of fish from around the world, two new state-of-the-art classrooms for groups to meet and greet the aquarium penguins, and, of course, the world-class penguin habitat complete with a floor-to-ceiling, 50-foot-long viewing glass, 360-degree crawl tunnel for total immersion and a penguin nursery, where aquarium staff care for baby penguins.
The eight Ripley's Aquarium penguins that you'll get to see in this colony are the only species of penguin found in Africa. African penguins, also known as black-footed penguins, prefer warmer water temperatures, unlike their fellow Antarctic penguins.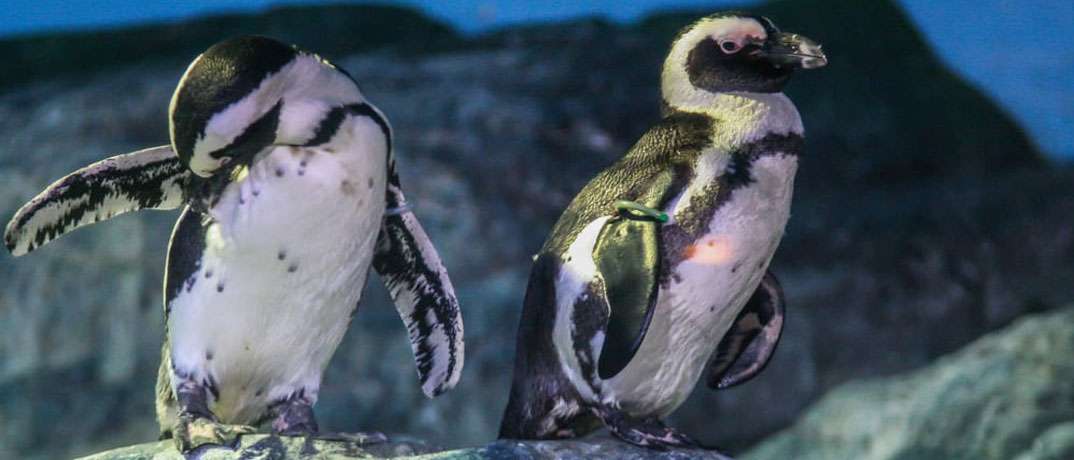 This species is also one of the most endangered in the world; the population has gone down by 60 percent in the last three decades. This exhibit is one way Ripley's Aquarium of Myrtle Beach is helping in conservation efforts through The Southern African Foundation for the Conservation of Coastal Birds (SANCCOB), a nonprofit seabird rehabilitation center based in Cape Town, South Africa. Since 1968, they've treated more than 85,000 birds.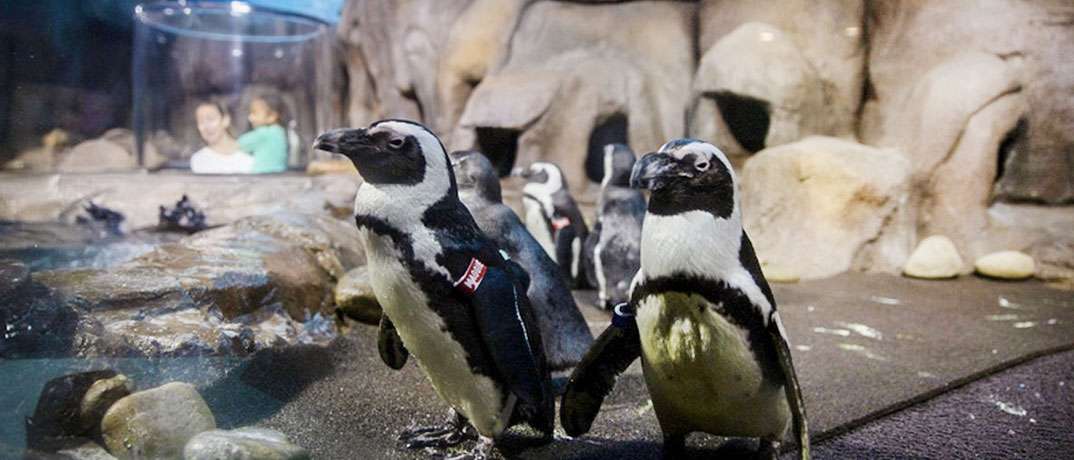 Before these penguins moved to Myrtle Beach, they thrived at a sister location at Ripley's Aquarium of the Smokies, which donated more than $6,000 to SANCCOB last year. If you'd also like to support this incredible cause, purchase an original penguin painting that's actually created by one of the aquarium's penguins; 50% of all proceeds are donated to SANCOBB and their conservation efforts. A 5×7 piece of artwork is $30 and a 9×12 is $45.
Ripley's Aquarium gives you the opportunity to see the penguins remotely via their Live Penguin Cam, so check them out before you come!
Other Things to do at Ripley's Aquarium
While you're at Ripley's Aquarium of Myrtle Beach, you'll be able to dive into gallons of interactive experiences, like petting a jelly, stingray or bamboo shark, hold a horseshoe crab or take in one of their hourly dive shows. More than 14,000 fish are on display, including huge sharks, an 11-foot-long sawfish and Gabby the green sea turtle that you'll be able to come face-to-face with as you look up from the 330-foot glidepath that moves through a tunnel below the aquarium's 750,000-gallon Dangerous Reef.
Nearby Resorts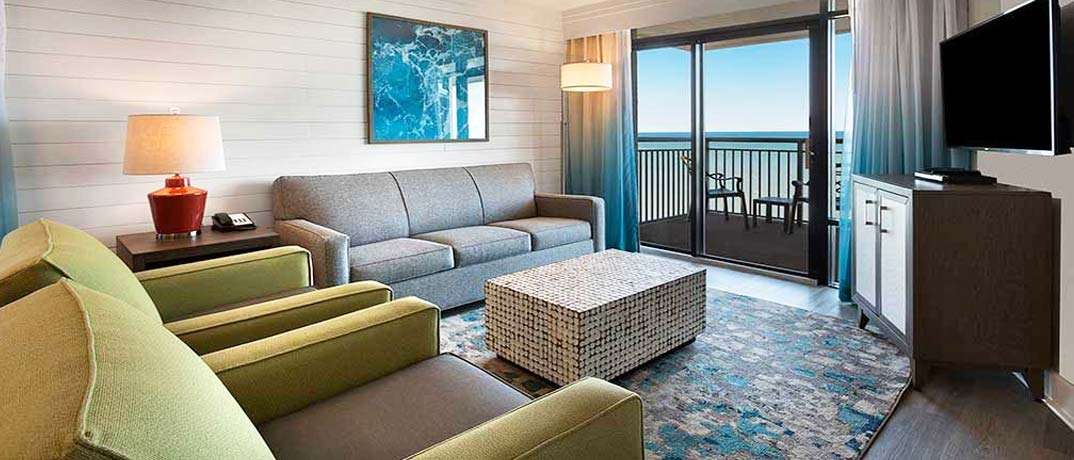 Also part of your planning should be where to book your stay here in Myrtle Beach! Condo-World's collection of world-class oceanfront resorts is the perfect source to start. These Myrtle Beach resorts offer the finest accommodations, from suites to condos and villas, for families of all sizes and budgets, with amenities that are unforgettable, from water features to dining, activities and more. And, on top of that, you'll be staying in one of the top-rated family beaches in the world, with plenty of entertainment and attractions at your doorstep.