See the Smokies with a new view when you visit Rowdy Bear Mountain! Gatlinburg, Tennessee holds an adventure park with two thrill rides from 9AM-11PM every day. These Rowdy Bear Mountain coasters are not like the ones you find at the amusement park. Here, you will swing with your feet in the air and glide through the Smoky Mountains at 35 mph, all while seeing Gatlinburg, Tennessee from new heights.
Thrill Rides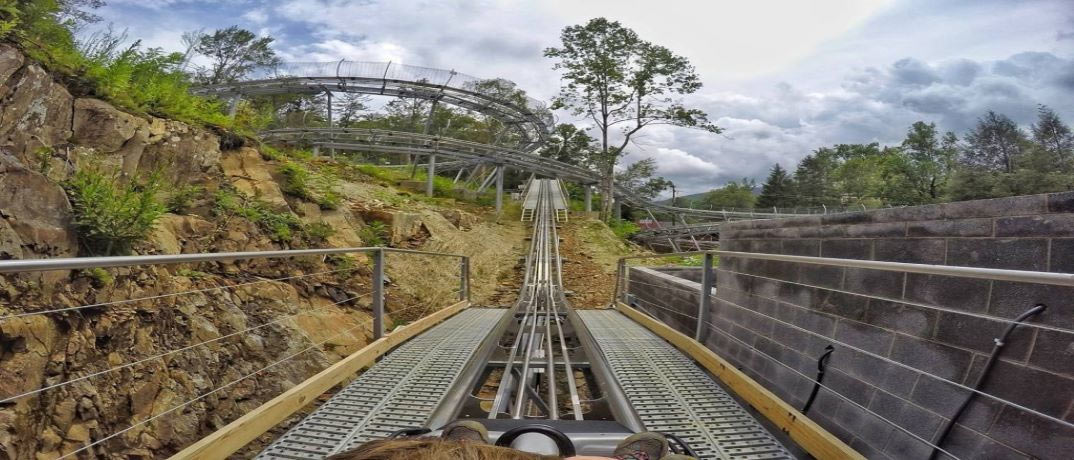 The First Mountain Glider in the world is an in-air coaster that operates in rain, snow and sunshine. Children have to be at least 80 pounds to ride this unique Rowdy Bear Mountain coaster. Individual ride tickets are $18 but parent and child combo tickets are only $24. You can experience the Great Smoky Mountains from up high with your feet in the air! Hold on tight as you fly above Gatlinburg and see the Smoky Mountains like you never have before. Race the person parallel to you while you go up and down and around in circles with the wind blowing through your hair…or helmet rather.
The Rowdy Bear Mountain Alpine Roller Coaster goes 35mph, so riders who are 3-9 years old need to ride with someone 16 years or older. Children under 3 years old and/or 37" tall are not able to ride. This thrill ride also operates in any type of weather and is run by a distance control system for safety. The carts are easy to operate and only people 54" or taller are able to drive the carts. Individual tickets are $16 each or you can purchase one-hour unlimited wristbands for $30. Parent and child combo tickets are also available for this Rowdy Bear Mountain coaster as well.
This is a unique coaster where you drive the cart on the rails of a winding trail through the Smoky Mountains. Get up close to nature while you ride around boulders, through the woods and above the trees. When you're riding at night, the rails are lit up with multi-colored lights so you can still see the Smoky Mountains in a way you never have before.
Rowdy Bear Mountain Adventure Park runs specials often and you can see if there are any available for your trip here.
New Rides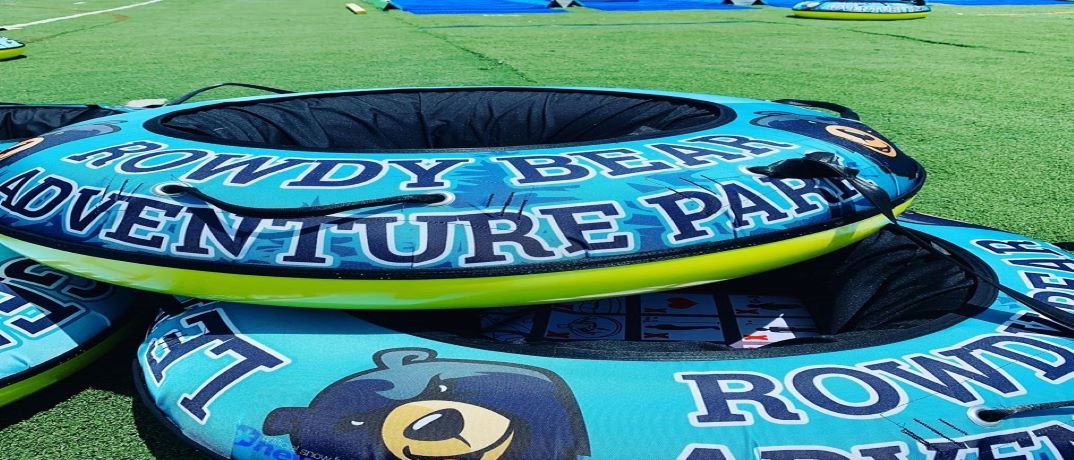 Nearby, in Pigeon Forge, there is a new Rowdy Bear Ridge thrill ride open! The longest tubing run in Tennessee is a Rowdy Bear Ridge ride and is open year-round from 10AM-10PM. This opened in the fall of 2019 and costs $15.99 for thirty minutes and $21.99 for an hour. You can tubing on this 500 ft long run day or night if you're at least 4 years old and 42" tall. This Rowdy Bear Mountain thrill ride goes 35 mph with a 70 ft drop. Soon to come, there will be a new aerial twin seat Rowdy Bear Mountain coaster. It will be the first of its kind in the United States with beautiful views of Pigeon Forge. They also have another flyer ride coming soon as well.
Where to Stay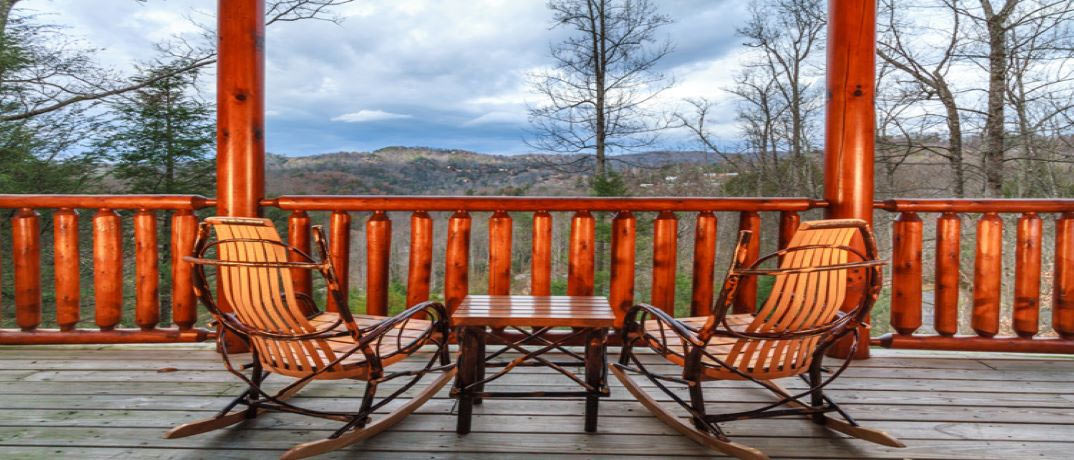 After you have gotten your adrenaline running and experienced the Rowdy Bear Mountain thrill rides, come back to a cabin in Gatlinburg. Look over the Smoky Mountains and enjoy the beautiful views from up top while you sip your coffee on the balcony. Condo World offers cabins that have pools, hot tubs, game rooms and theater rooms! Also, if you're looking to bring a small pet with you, we have some pet-friendly cabins as well.