Watch The Smoky Mountain Sunset In These Gatlinburg Locations
There is nothing quite like a smoky mountain sunset. The expression, "getting in tune with nature," is easily understood when you find the best place to watch a sunset in Gatlinburg's magnificent mountains.
After experiencing one, your social media photo, entitled "Sunset Gatlinburg" will join countless others who've also experienced a very special moment of sunset glory in the Great Smoky Mountains. As they say, a photo is worth a thousand words!
We compiled our best of locations list to view a Smoky Mountain sunset for you. Don't forget to pack a flashlight-you won't be disappointed!
Clingman's Dome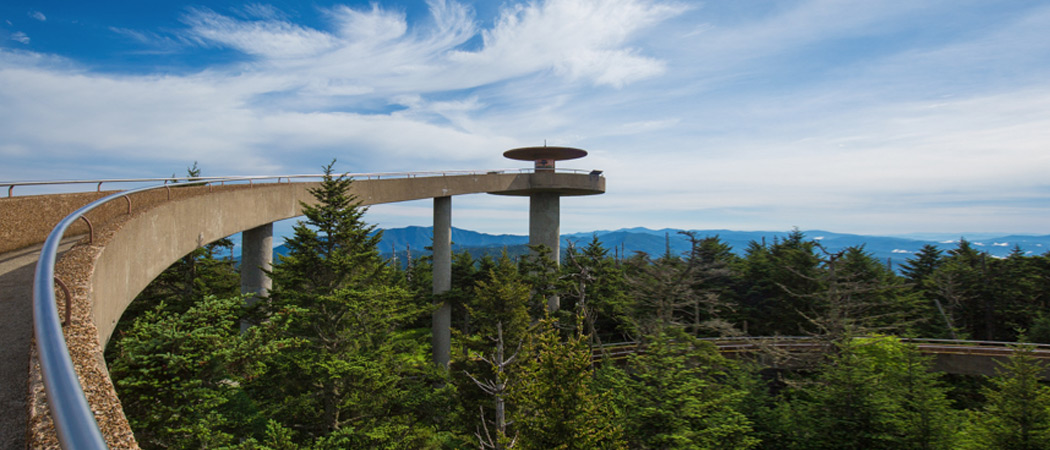 The top! The highest point (over 6,600 feet) in the mountains. You'll bask in the colors of 360-degree views here. To get there: Take 441 south from Gatlinburg and look for signs. Take a brief hike up to the Observation Tower. Clingman's Dome is also featured in our easy hikes in Gatlinburg.
Chimney Tops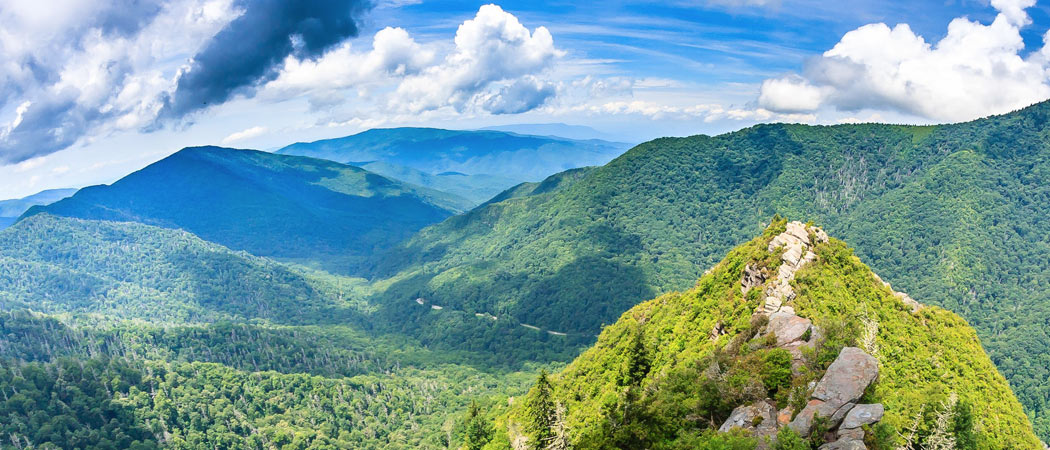 You'll have panoramic views here. Chimney Tops is six miles from the Sugarlands Visitor Center off Newfound Gap Road. Though you'll hike up some steep paths to get there, once you do, you can take a pause on a bare rock summit to have your sunset moment. It's not for beginner hikers, but if you can handle the moderate hikes, The Chimney Tops will give you an amazing view.
Look Rock Tower Trail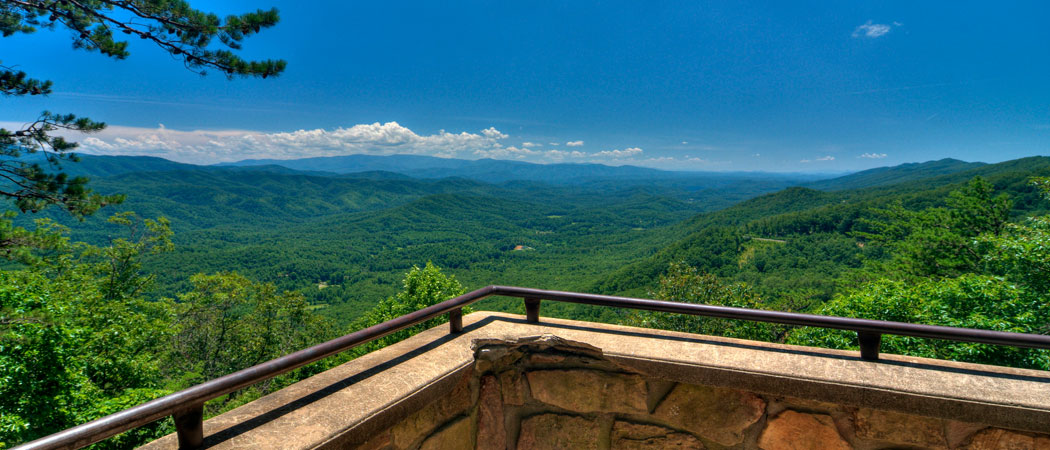 Though not in Gatlinburg, this view is worth your while if you're not an avid hiker. It's a pretty good drive to this one if you happen to be out and about and want to make a quick sunset stop, Look Rock Tower Trail in Walland, Tennessee (about 30 miles from downtown Gatlinburg) is a paved, one mile, fairly easy hike. Off of Highway 321, you'll take the entrance to the Foothills Parkway (park sign on the left). Walk to a viewing area of an observation tower and you can see Clingman's Dome, Mt. LeConte and Cades Cove to name a few points of interest. A perfect, family friendly sunset spot.
Mt. LeConte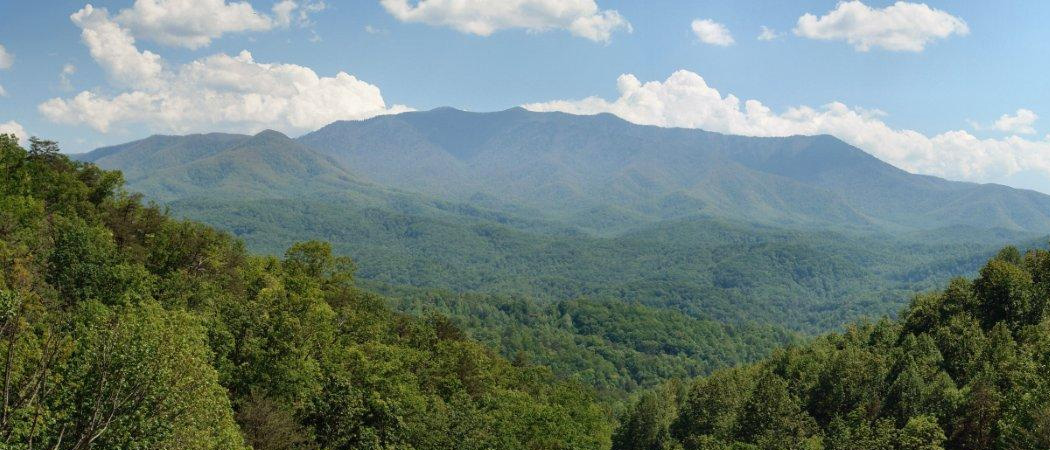 As mentioned in our Best of Expert Hiking in Gatlinburg post, Mt. LeConte made this list for its stunning panoramic views. It's the third highest peak in the Smokies and at its peak, sunsets are breathtaking. This is a very strenuous hike so those who want a challenge should try this one for a very special 360-degree sunset spot.
Gatlinburg Space Needle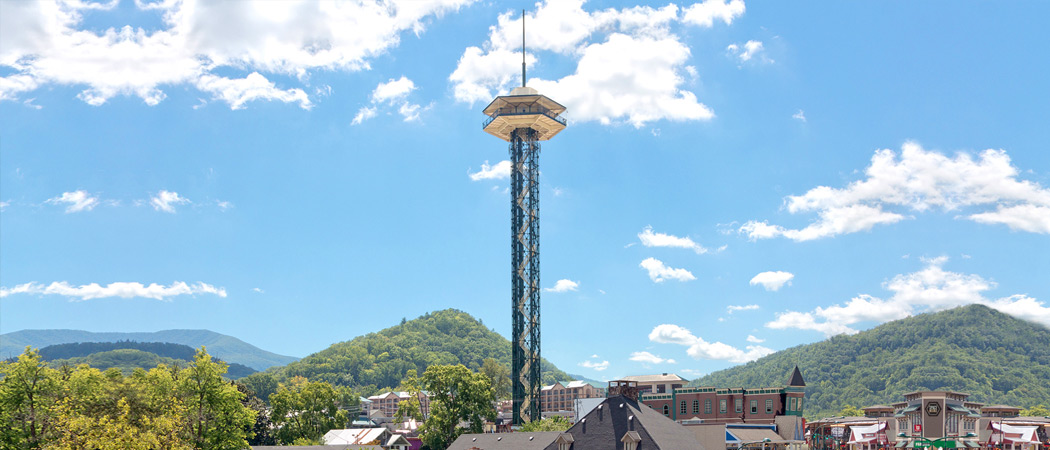 Easy peasy! See it all here, including sunsets. If you don't mind crowds to soak in the purple mountain's majesty with a sunset behind them, this is the place to go! You'll ride up a glass elevator and see the city, surrounding areas and a lot more. Check out their website for more info.
Morton Overlook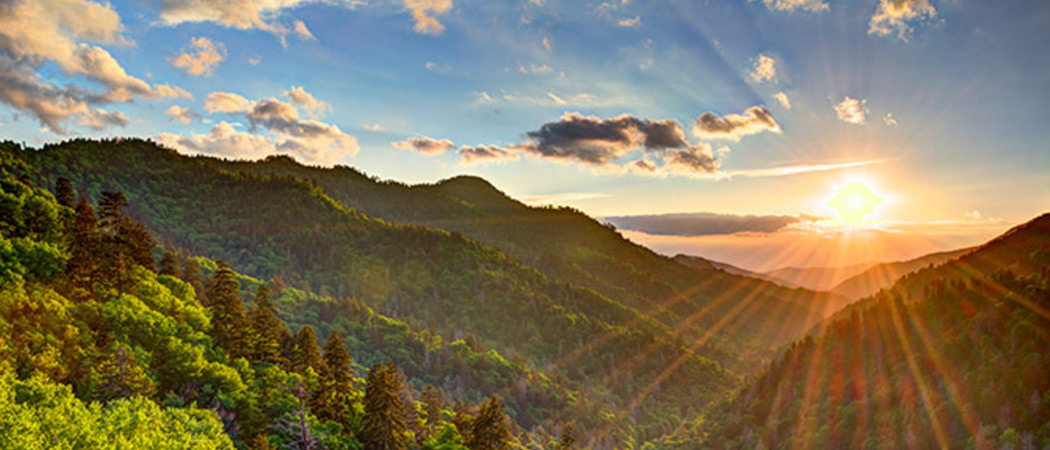 Located off on Highway 441, Morton Overlook is a great place to watch the day fade into night. Go east on Gatlinburg's main drag (East Parkway) to 441. You'll go through a couple of tunnels and after about 15 miles, you'll see the signs. Park in the lot and soak it up!
Roaring Fork Motor Trail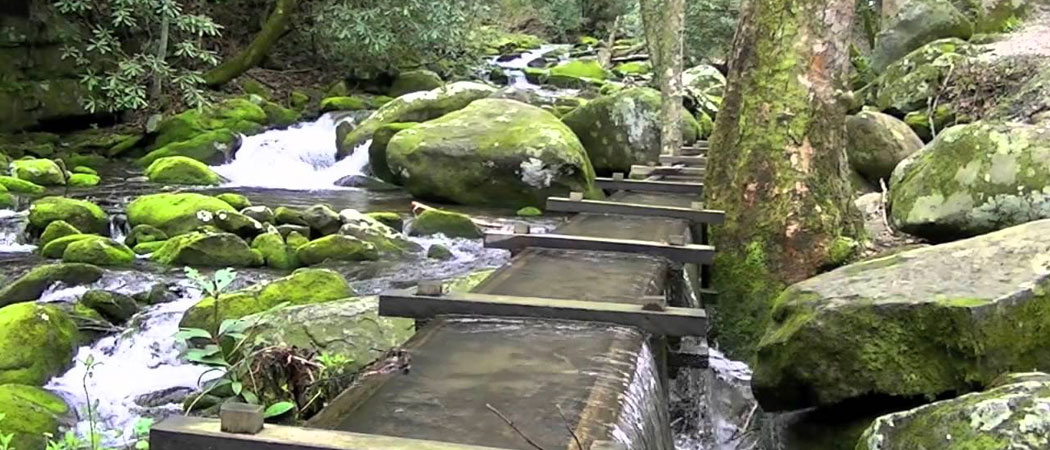 There are some fantastic viewing spots along this trail for your sunset viewing pleasure. From downtown Gatlinburg on East Parkway, take a right on Baskins Creek Bypass and then onto Newton Lane. After a half a mile, take a left on Cherokee Orchard Road until you come to Roaring Fork Motor Nature Trail. Certain areas are closed during different seasons. Visit the National Park Service website for more info.
Be sure to read our past posts, Easy, Moderate and Difficult Hiking Trails. You may just find yet another special sunset spot to visit.
Gatlinburg Cabins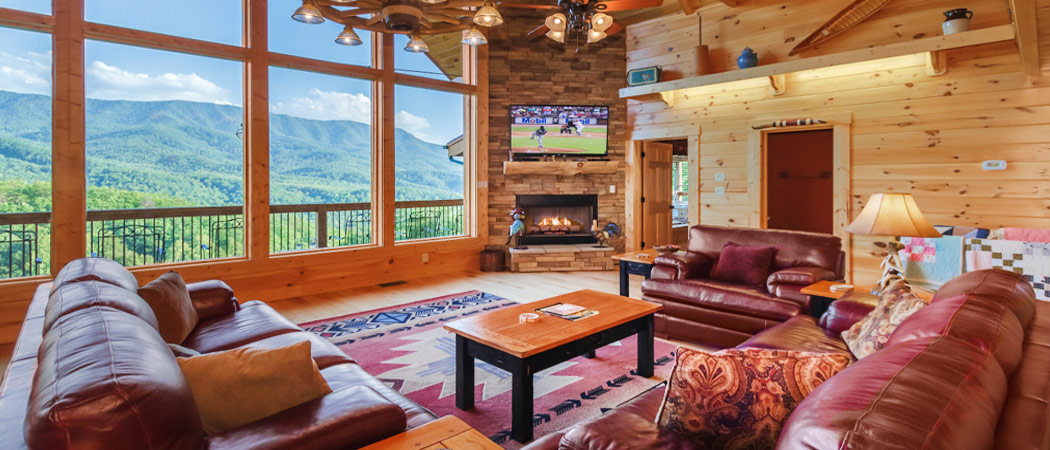 Book your condo rental in Gatlinburg today with Condo-World and start enjoying those Smoky Mountain sunsets!