If you're a wine aficionado, or simply a wine lover, you can sip, swirl and savor at the 34th Annual Sandestin Wine Festival, April 15-18 at Sandestin Golf and Beach Resort in Miramar Beach, FL. The festival has become a tradition through the years and is widely renowned as the "Kentucky Derby of Wine Festivals" with loyal fans returning year after year.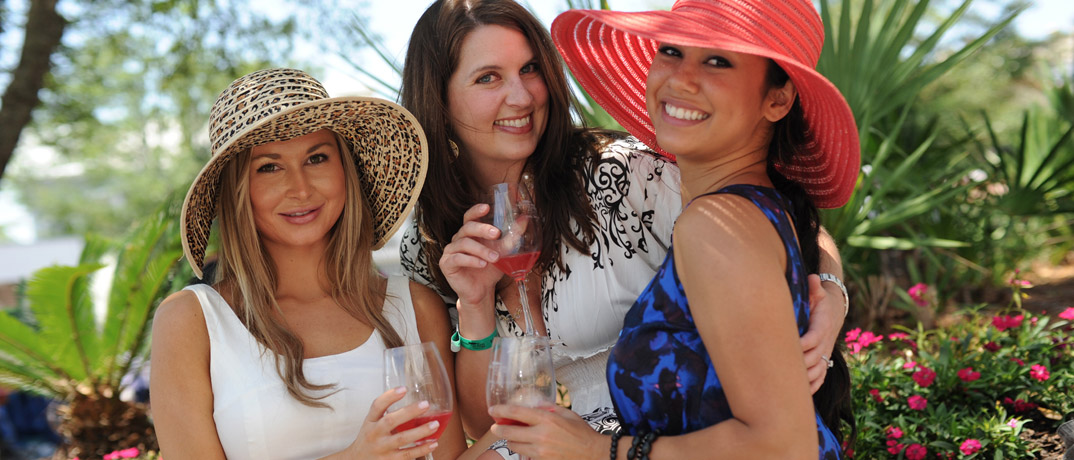 The Sandestin Wine Festival at Baytowne Wharf is four "fruitful" days of unique events which offer you a wide range of experiences from wine dinners with celebrity chefs to food and wine tastings that showcase hundreds of wines, and much more.
Even if you're a wine novice, you will learn more about wines and can sample from a vast selection in all varieties, styles and price ranges. If you're a wine aficionado, you will enjoy meeting winemakers, asking detailed questions and acquiring difficult-to-find selections. An added bonus is the opportunity to immediately purchase your favorite selections at a discounted rate at the onsite retail tent. All of this ensues while you're enjoying live music, rain or shine!
Also onsite is the Culinary Pavilion where you'll enjoy sampling delicious fare paired with reds, whites and rosés. When pairing food and wine, the goal is synergy and balance. The wine shouldn't overpower the food, nor should the food overpower the wine. It should complement the food. If you drink wine by itself, you'll find that it tastes different than wine with food, because wine acts on food similar to the way a spice does. Acids, tannins and sugars in the wine interact with the food to provide different taste sensations. But, wine can enhance the flavor of food. A good match will bring out the nuances and enhance the flavors and unique characteristics of both the food and the wine.
That's just what you'll discover at the Sandestin Wine Fest: Savor South Walton tents sprinkled all throughout the festival which will allow you to pair exquisite seafood and delectable appetizers with your current glass selection. You'll be able to taste and savor specially chosen "eats" highlighting the Emerald Coast culture and particularly prepared by featured chefs which include Chef Dan Vargo, People's Choice in the 2013 inaugural 30A Throwdown competition; Chef Jim Shirley named the 2016 Perfect in South Walton Grand Champion Executive Chef; and Chef Christopher Holbrook of Signature Catering 30A.
All the taste of the Emerald Coast's local flavor will be present during the weekend with favorites of the locals such as Seagar's Prime Steaks and Seafood, Signature Catering 30a, The Vue, Cannery Lane Cantina, Slick Lips Seafood and Oyster House, Holy Cakes, Hartell's, Rum Runners, John Wehner's Village Door and Poppy's.
Official Kick Off Party
You can join in the first uncorked bottle at the festival's kick-off party at The Village of Baytowne Wharf and get to know Timber Creek, the only local distillery to the Emerald Coast area, founded in 2014. Enjoy bite-sized appetizers and mixed drinks from Rum Runners plus a special tasting of various mixed drinks and craft cocktails by Timber Creek Distillery. Menu Items from Rum Runners include prime rib sandwich bites, mini crab cake balls, loaded potato skins, and more!
The Main Events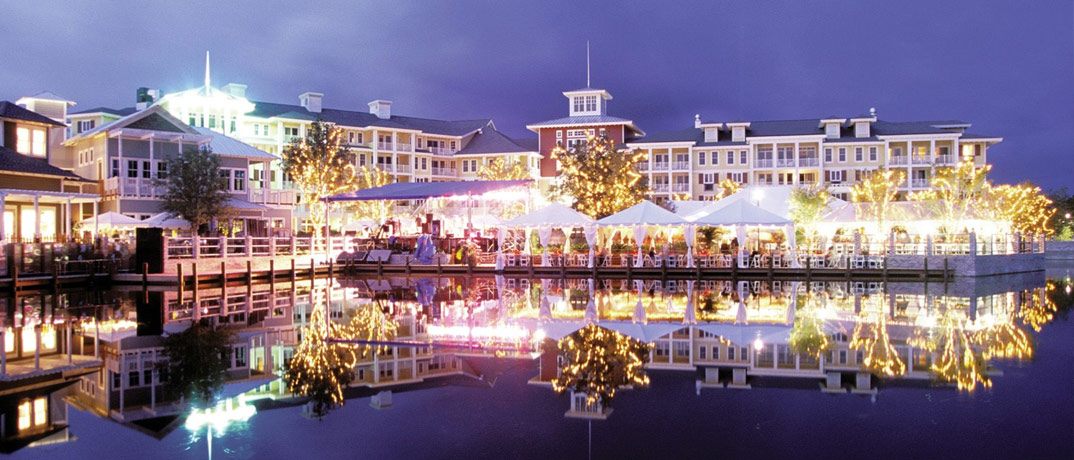 Daily Grand Wine Tastings begin in the Village of Baytowne Wharf Friday, April 16 from 5-8 p.m. and then Saturday, April 18 from 1-4 p.m. You won't be disappointed in the hundreds of domestic and international wines being poured. The four-day lineup of events, tastings and entertainment is the longest-running and most established wine festivals in Northwest Florida! Highly coveted, representatives "pour" in from vineyards throughout the globe to "pour" your samples and make themselves available to entertain your questions, offering you a rare opportunity to learn about the finest appellations from all major producing countries in all varieties, styles and price ranges.
Yoga on the Beach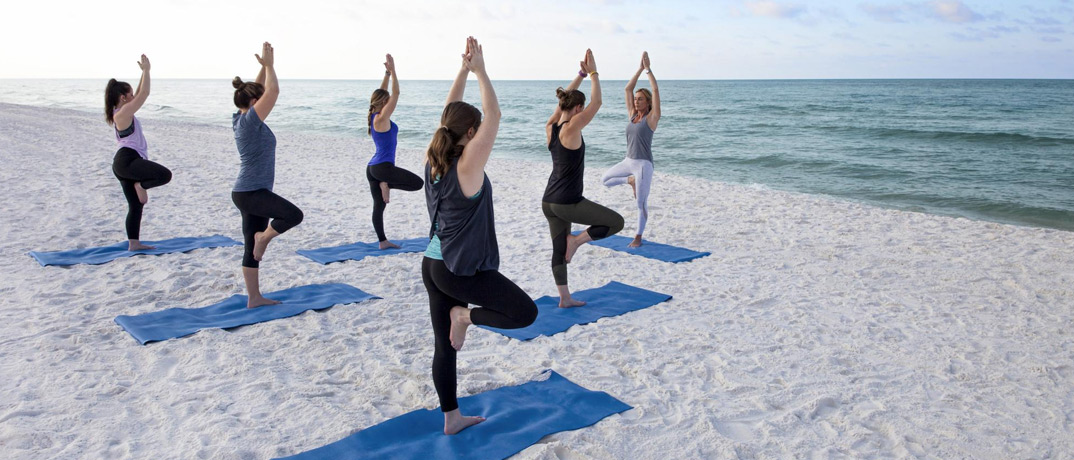 On Saturday, get your downward dog on for Mind, Body and Beach. You can cleanse your spirit, if not your palette, with a special yoga on the beach session presented by Hotel Effie & Spa Lilliana starting at 9 a.m. Saturday, April 17. Enjoy yoga by the peaceful turquoise Gulf waters and beautiful white sand beaches of South Walton all capped off with mimosas to start the day and rejuvenate.
Attire: Comfortable workout clothes/ Yoga attire.
Yoga Mat provided.
Gourmet Food & Wine Pairing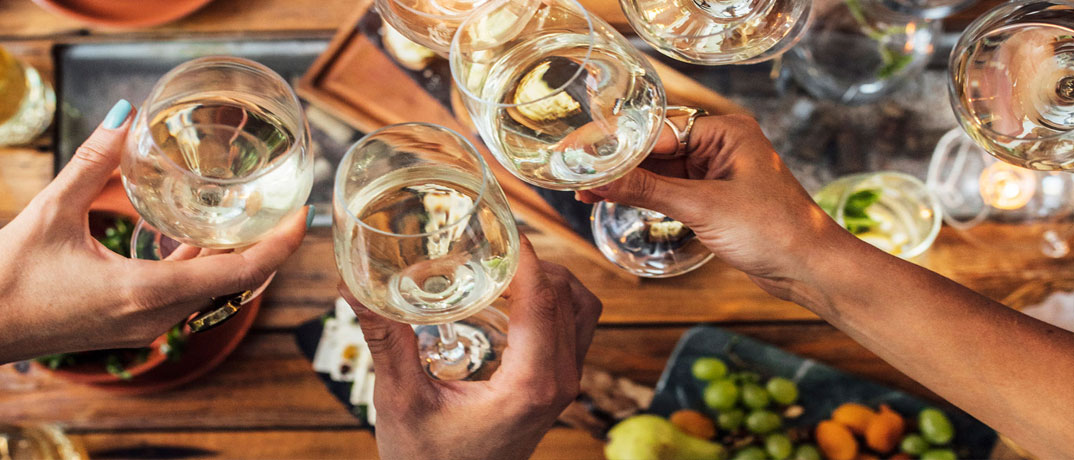 Throughout Baytowne Wharf during the Sandestin Wine Festival, you'll find merchants and vendors offering special dinners and wine tastings each night from Thursday to Saturday! 
New Orleans Bottomless Brunch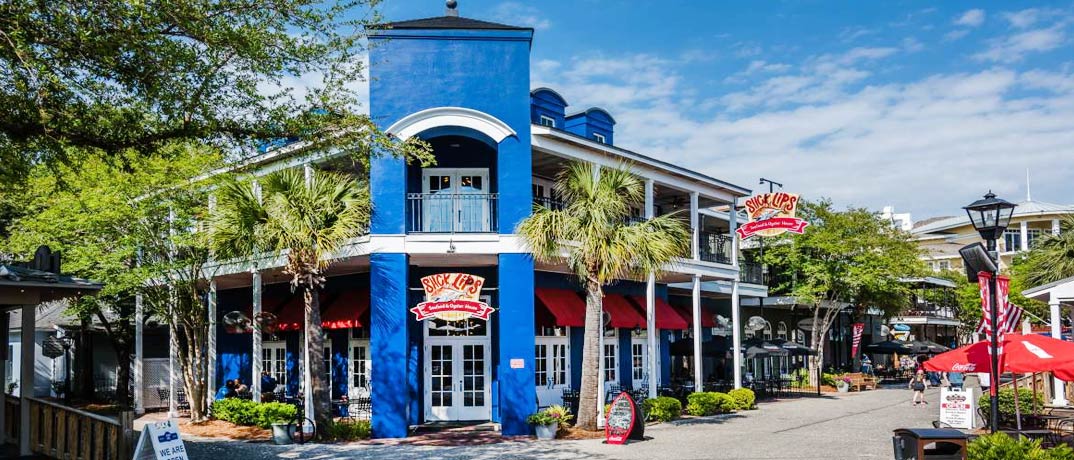 Cap off the weekend with a New Orleans brunch at Hammerhead's Bar & Grill on Sunday, April 18th. You'll enjoy creole style dishes and a bottomless Mimosa & Bloody Mary bar. Tickets are $40 per person and will be available at two times, 10am and 11:30am.
Wine Festival Accommodations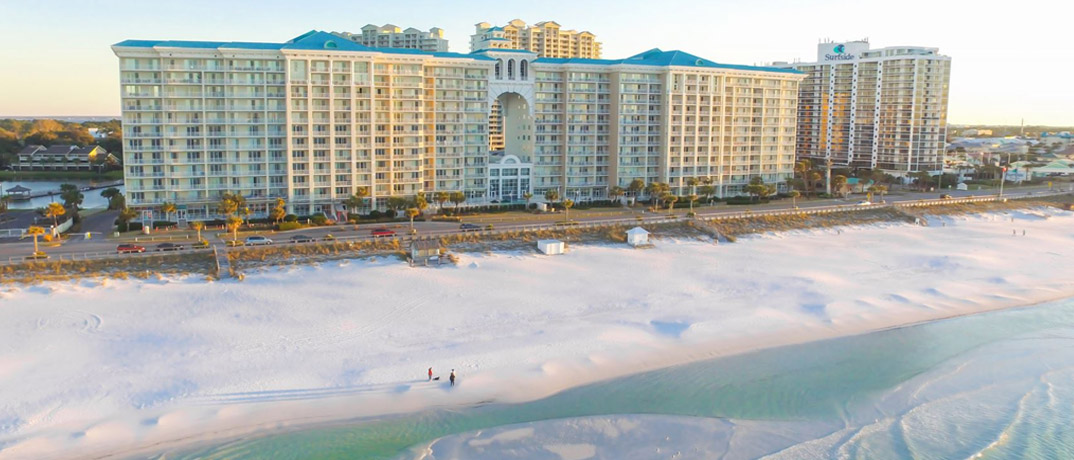 Your wine festival getaway is just around the corner. Stay close by all the wine and culinary action at a premiere Condo-World property. The Majestic Sun complements your stay with a stunning gulf front location, complemented by captivating views of the Gulf of Mexico's emerald waters and sugar-white sand beaches. Each of Majestic Sun's spacious one bedroom, two- and three-bedroom units feature fully equipped kitchens, the very best amenities for all guests and some of the Gulf Coast's most spectacular sunsets and views from this 12-story property.
At Huntington by the Sea, a charming, exceptional mid-rise, gulf-facing property situated on the soft, sugar-white sands and emerald-green-waters of the Gulf Coast, you'll quickly become immersed in a new adventure and way-of-life referred to as the "emerald paradise." With its charming two-, three- and four-bedroom condos, the Huntington vacation rentals are designed with uncrowded beaches and unbelievable Gulf Coast views of the Gulf of Mexico from private balconies.