Antique Shopping in Pigeon Forge
Part of the charm of Pigeon Forge, the community, the people and the beautiful surroundings is the shopping-not just your everyday-you-can-get-anywhere shopping.
Pigeon Forge has a few places that those of you who love a great bargain, unique items and antiques will want to check out. We just happen to know where all them are.
We bet you'll find just the perfect "something" to take home or ship back that will not only have a special place in your home, but in your heart as well.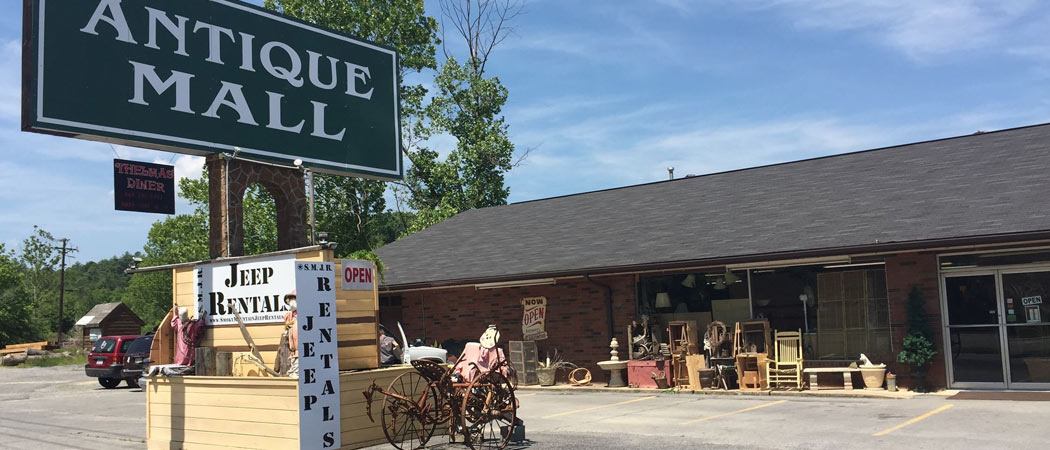 You can spend all day at The Antique Mall. There's booths and booths of everything imaginable for the hearth and home. Plus, you can incorporate most everything into traditional or modern styles. When you get hungry, stop by Bob's Burgers, a cool diner that has delicious burgers. Hard-to-find funky and eclectic also resides here so bring your cash and credit cards. More than likely, you won't leave empty-handed!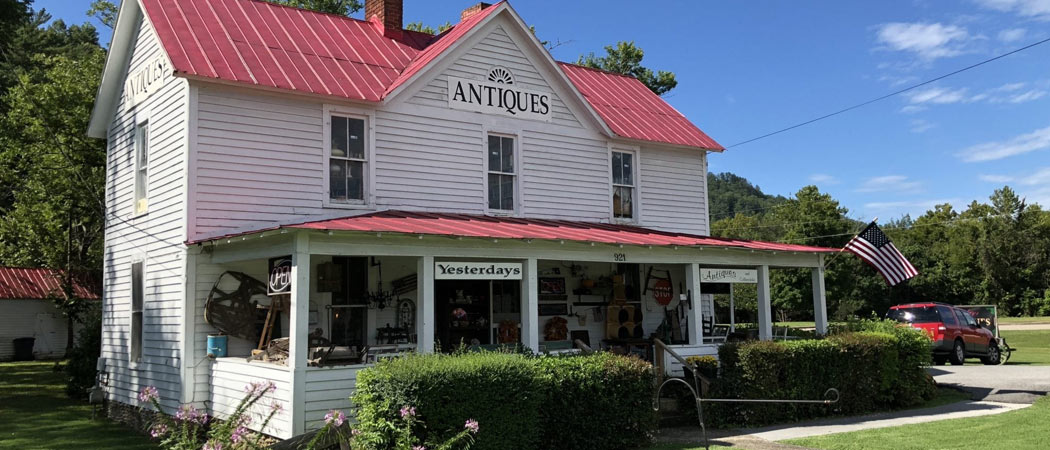 An East Tennessee's pride and joy for nearly two decades, Yesterday's Antiques is a jewel of a store. From the time you drive up, you'll feel like you're visiting someone's country home. A big white, two-story home houses all the goodies inside and there's plenty to see out on the expansive front porch as well. Antiques, collectibles, depression-era glassware and local artisans' work is also here.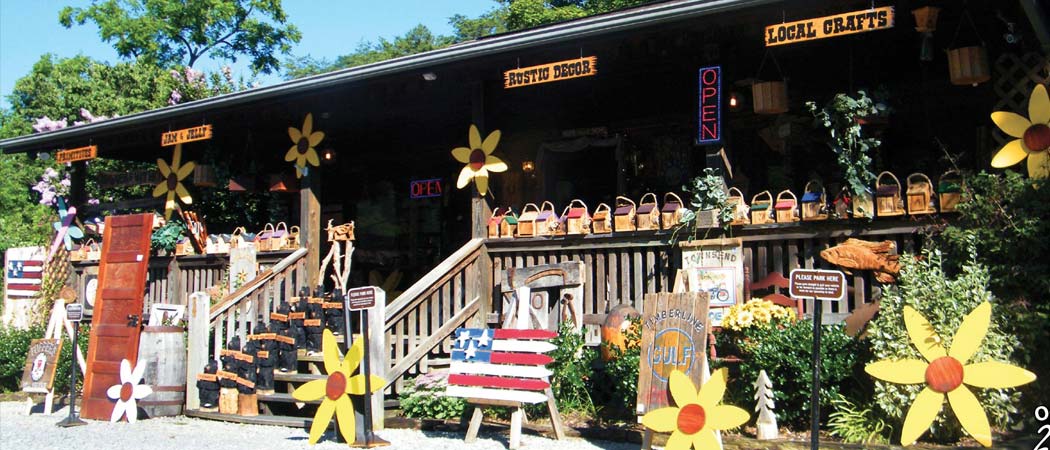 You'll feel as if you're visiting your own "Aunt Debbie" here, complete with their "mutts." There's furniture, crafty stuff, soaps, lotions, jewelry and food items that reflect Pigeon Forge country cooking ingredients. Need a lampshade with a moose, deer or bear on it? This is the place. There is all kinds of unique items here and you'll love exploring all of it.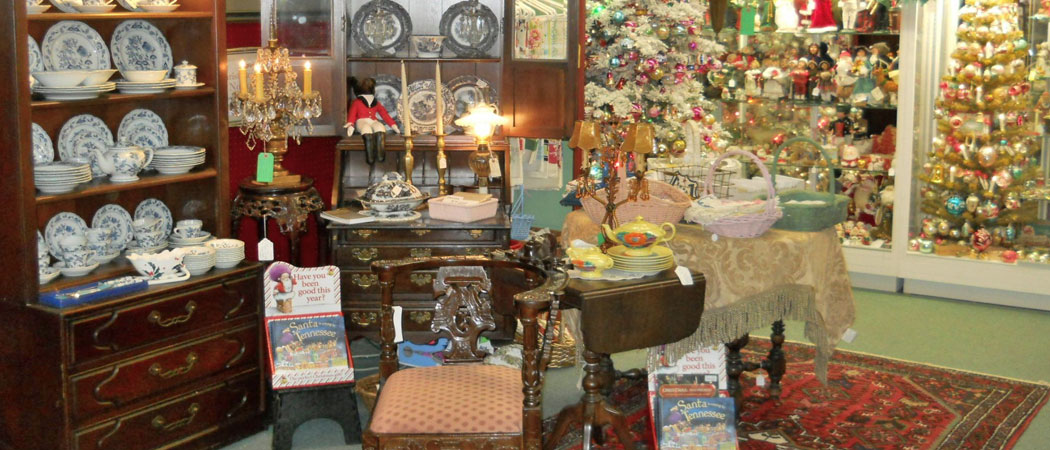 Just a short drive from Pigeon Forge and worth the ride to take a trip down this Memory Lane. This is a very large antique mall that has furniture and tons of other items-chandeliers, mirrors, glassware, statues (large & small), Christmas items, antique signs and so much more. You'll spend all day here!
Wears Valley Village Antiques & Crafts, 3234 Wears Valley Road, Sevierville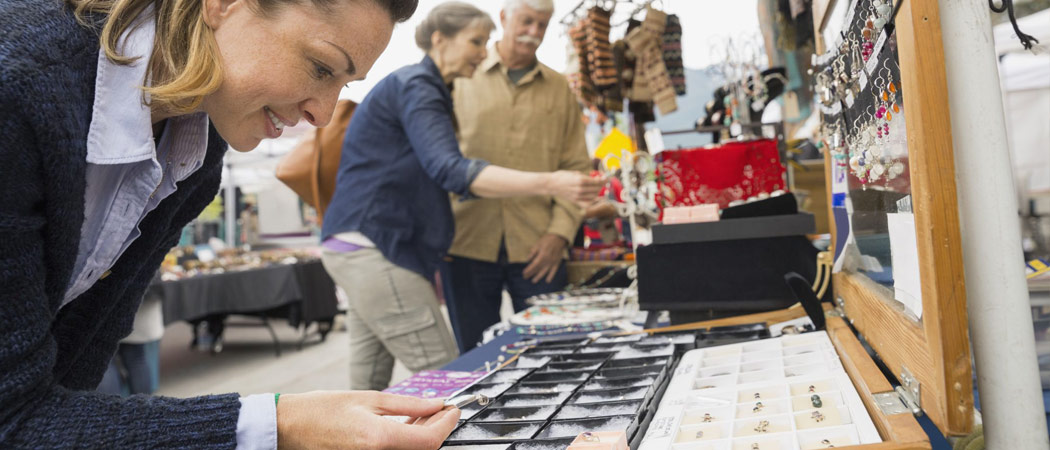 A combination antique store and general store, the "village" has several booths of vendors displaying their wares. Fine furniture, funky junk and awesome artisan crafts, there's something for everyone here.
You'll spend a day or more shopping antique shopping in Pigeon Forge. At the end of the day, you'll need the perfect Pigeon Forge luxury cabin to come home to. Book yours online today at Condo-World!