Go nuts in downtown Florence for the 16th annual Pecan Festival!
On the first Saturday of every November there is an all-day festival with over 50,000 people in attendance. This year, the event is on Saturday, November 2nd. There will be live entertainment, a free kids zone and amusement park rides, STEM demonstrations, giveaways, over 250 vendors, an antique tractor show and admission is free! Don't miss the car show and contest winner or the cook-off and chalk art competitions, either! The SC Pecan Festival hosts a 10K, 5K and half marathon races for runners along with 10-mile bike rides and other biking races.
Pecan Festival Schedule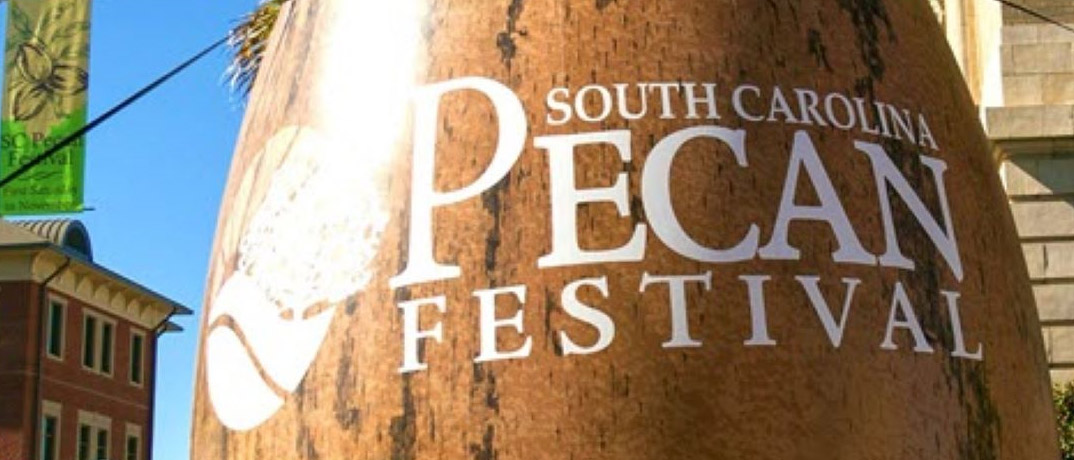 Sharonview Federal Credit Union Main Stage
9:30AM-10:00AM | Opening Ceremonies featuring the South Florence High School JROTC and Roger Kirby
10:00AM-11:00AM | A New Creation
11:30AM-1:00PM | Jim Quick and Coastline
1:30PM-3:00PM | Departure, a Tribute to Journey
5:30PM-7:00PM | The Ohio Players
Wicked Weed Brewing Gold Stage
10:00AM-11:00AM | RadioVibe
11:30AM-12:30PM | The Barry Brown Band
1:00PM-2:30PM | Felonious Funk
3:30PM-5:00PM |The Tams
First Reliance Gospel Stage
10:30AM | Chosen Disciples
11:45AM | John Pickett
1:00PM | Nichelle Nichols
2:30PM | New Pilgims of Joy
4:00PM | The Sensational Brown Brothers
Evening Shade Blues Bash Stage
11:30AM | Shrimp City Slim
12:30PM | Ramblin' Don Scott Duo
1:45PM | The Nouveaux Honkies
3:15PM | Patrick Green and the Blues Buckets
Five Star Nissan Dance Stage
11:00AM | Zazzua World Fusion
12:00PM | School of Dance Arts
1:00PM | Dance Loud Dance Studio
2:00PM | Kelley's Fine Arts (KFA)
3:30PM | Driven by Dance
4:15PM | Glamorouz Dollz
Carolina Bank Jazz Stage
11:00AM | Rod Brown and the Rod Brown Combo
12:30PM | Oracle Blue
2:00PM | Latin Jazz
3:30PM | The Saxxy Keyz Band
Five Star Chevrolet Pecan-Palooza Stage
10:15AM-12:30PM | Pecan Cook-off
1:00PM | DJ VooDoo
2:30PM | The Spazmatics
4:30PM | The Buzz
Jebaily Law Firm Kids Fun Zone Stage
10:00AM | Chick-fil-a Jr. Football League Cheerleading EXPO
12:00PM | Extreme Cheer and Tumble
1:10PM | Bicycle Giveaway (Register to win at the registration booth)
1:15PM | Driven by Dance Performance
2:45PM-3:30PM | STE(A)M Demonstrations
3:30PM | Bicycle Giveaway (Register to win a the registration booth)
Masterworks Choir Performance
1:00PM | Masterworks Choir Performance
Parking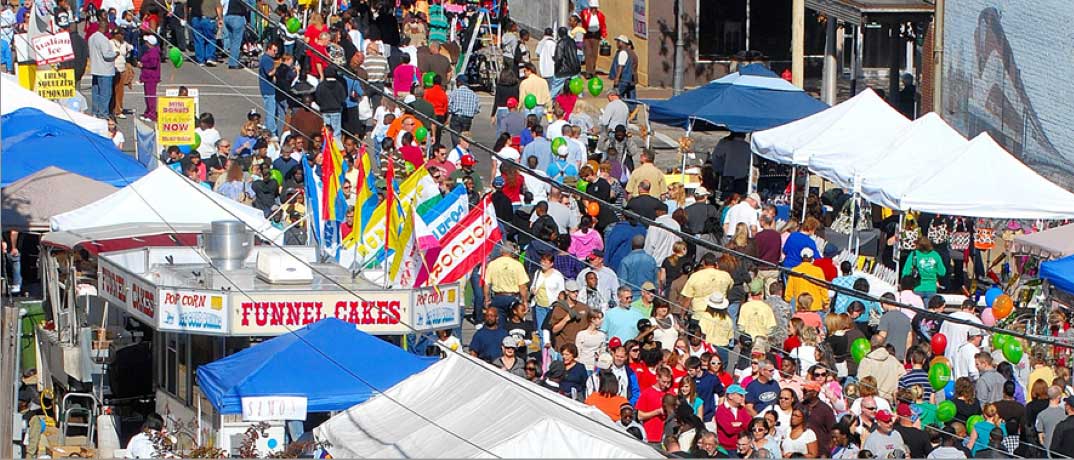 This year the Pecan Festival is hosting 4 parking lot locations where you can ride the WBTW News 13 shuttle into the festival. The locations are:
The Hallmark Plaza
The Florence Regional Airport
The Old Winn Dixie
The Florence Mall.
They also have 3 pick-up and drop-off locations along the airport route, mall route and Irby Street route.
Contests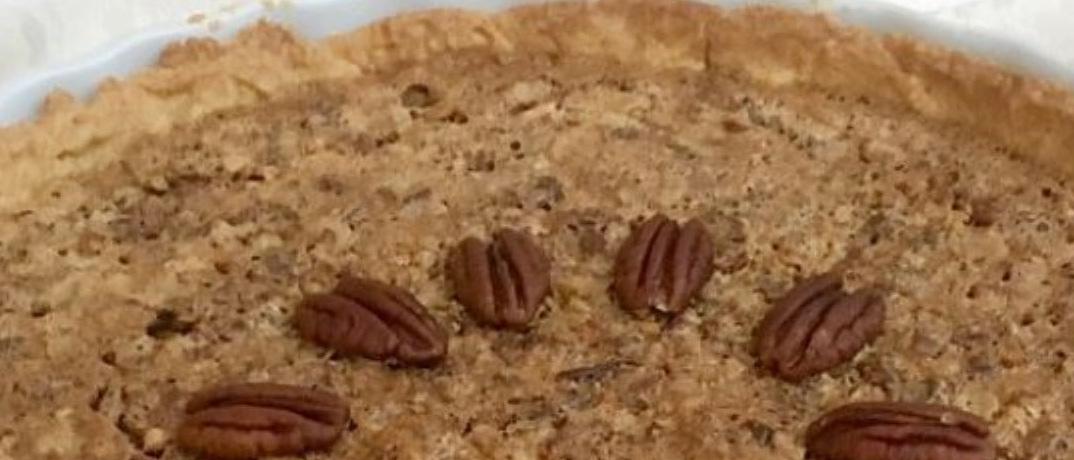 Pecan Cook-Off
The Pecan Cook-Off is from 11AM-12PM and has a $100 prize for each category winner. The categories are appetizer, entree, dessert and go pink for breast cancer awareness.
Half Marathon
Medals will be awarded to everyone who participates in the half marathon and cash prizes of $100 for first place, $50 for second place and $25 for third place will also be given.
Classic Car Show
The Classic Car Show is providing three awards for best in class for best production, best non-production and the mayor's choice award.
Chalk It Up Contest
The prizes for the chalk it up contest are $100 Visa gift cards and a pecan prize pack for the Best in Show individual and team.
Where to Stay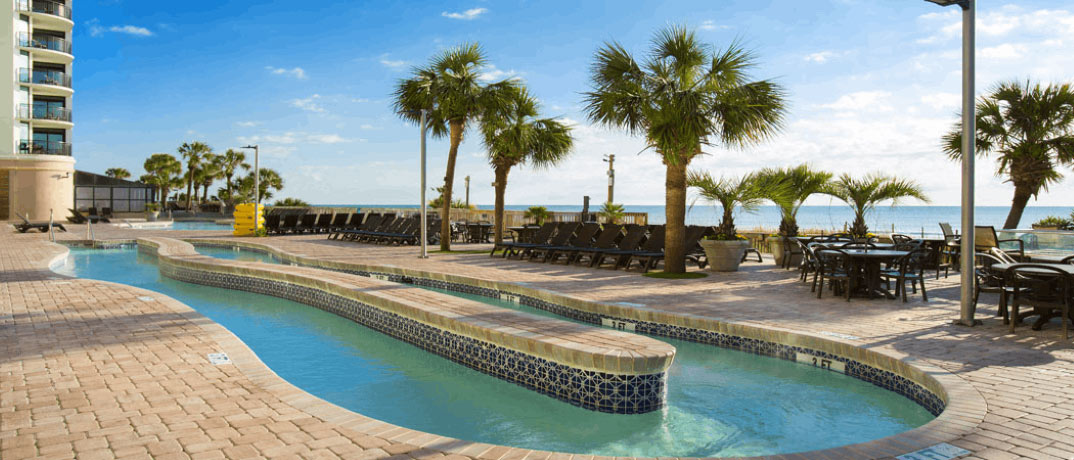 After you've spent the day going nuts at the Pecan Festival, come back to a resort where you can relax. Condo-World offers many resorts with convenient amenities and restaurants that are great for couples. Float around in the lazy river together after a day of festival walking or enjoy the exclusive oceanfront balcony together instead.
Event Summary
Name
Location
​
Florence Downtown Development

,

324 W Evans St

,

Florence

,

SC

-

29501
Start Date
End Date
Description
16th Annual SC Pecan Festival with live music, events and contests.