Restaurant-hop on Florence's South Carolina Pecan Trail
If you go nuts for pecans, a day trip to Florence's South Carolina Pecan Trail should be on your vacation itinerary. It may take a few days to cover the culinary nut trail, a collection of more than 20 restaurants in Florence, SC, that, in some way, shape or form, pay tribute to pecans on their menus.
Pecans are homegrown and rooted in the culinary culture that's embedded in the town of Florence, where they even host a South Carolina Pecan Festival the first Saturday in November.
But you can celebrate pecans year-round when you hit the trail. Just start at the Florence Convention and Visitors Bureau (3290 W. Radio Drive) or any of the participating restaurants to pick up a passport that you can get stamped at each of the Florence restaurants on the trail upon each pecan purchase. The more stamps, the more trail-related gifts you earn, like a T-shirt, drawstring bag and a nutcracker (perfect pre-gift for the holidays).
If you want to get a head start, take a crack at our preview of the restaurants on the South Carolina Pecan Trail below!
Block and Vino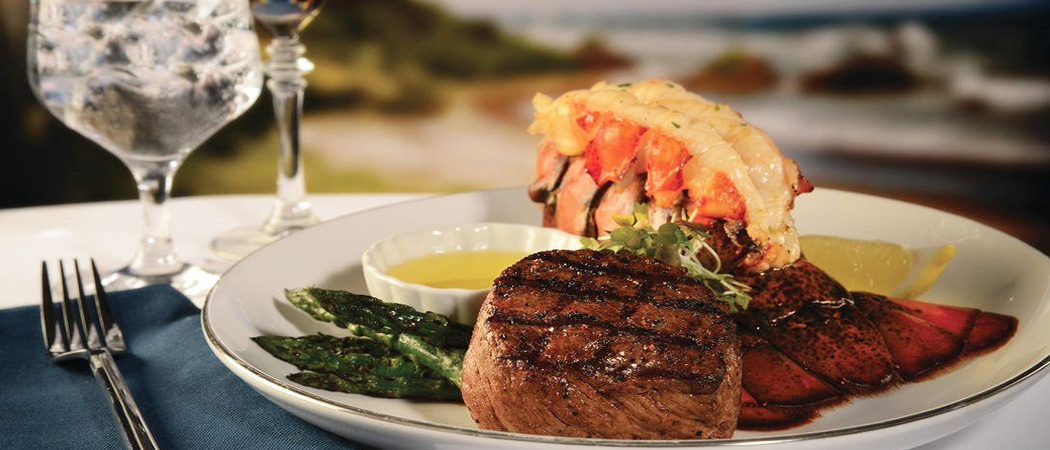 2001 Hoffmeyer Road
This unique, locally owned butcher shop offers more than just meats, such as chef prepared meals, packages and pecan specialties, like candied pecan brie stuffed chicken and praline pecan cheesecake. Pair them with a glass of wine!
Coast Line Café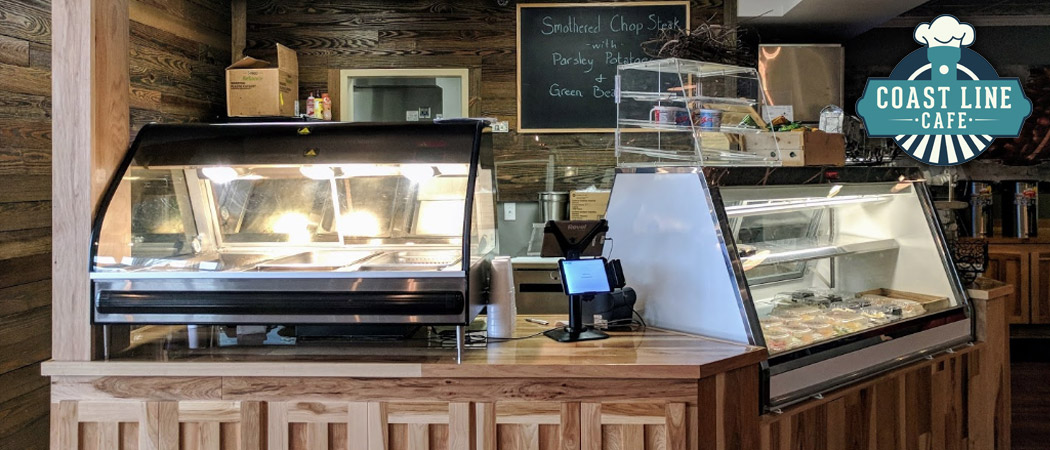 360 N. Irby St.
Coast Line Café is a hidden gem amidst the downtown Florence, SC, restaurants, tucked inside HopeHealth building and serving Southern-inspired creations for breakfast or lunch. Start your day with their pecan encrusted catfish breakfast dish, a filet dredged in pecan crumbs, pan-fried, placed over grits and topped with a peach sauce.
Dolce Vita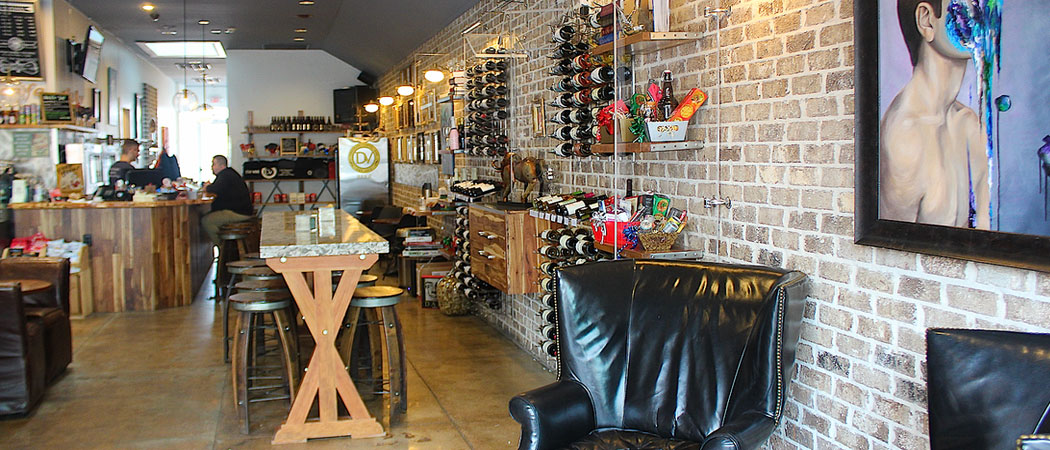 152 S. Dargan St.
Indulge in this uber-cool coffee shop and wine bar that brews locally roasted coffee, features 16 wines on tap (plus beers, ciders and sangria) and a great food menu, and hand-molds Belgian chocolates. You'll be consumed by all of the options at this locals' favorite, but don't forget for trail credit to order one of their delicious double chocolate chip pecan muffins.
Freeman's Bakery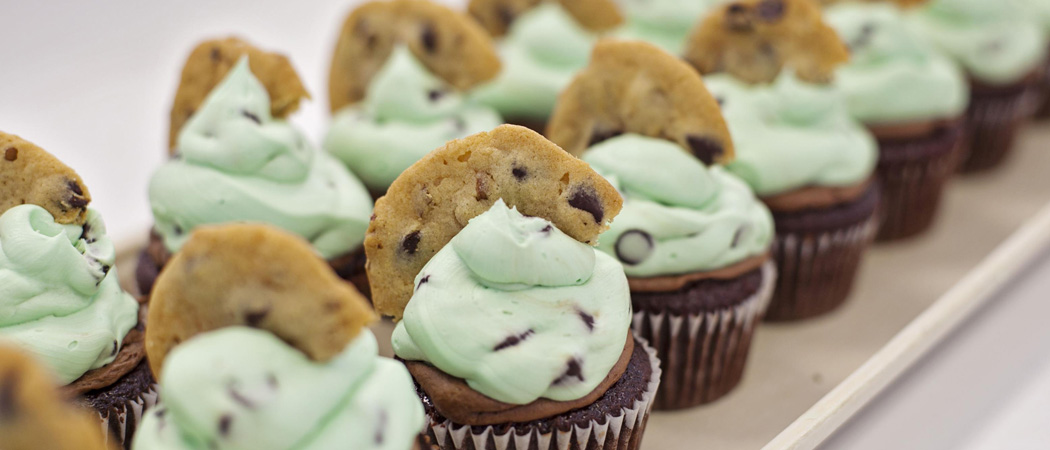 1307 Second Loop Road
This Florence staple has been feeding Florence with their baked-from-scratch goodness since 1964. We recommend, for the purpose of your pecan journey, ordering one of Freeman's variety of pecan pastries.
Green Acres Country Market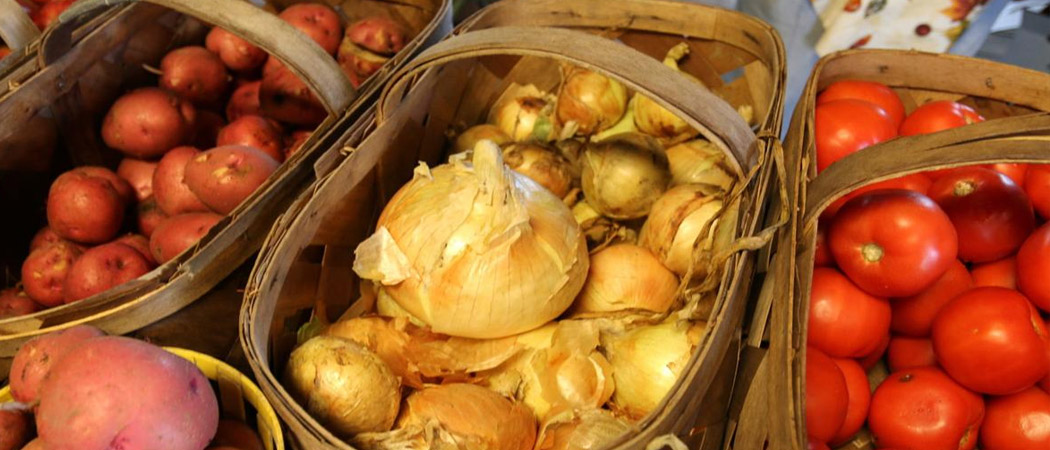 2101 N Williston Road
Pick your pleasure at this country market stocked with fresh produce in season, including… you guessed it: pecans. Green Acres also sells other South Carolina made goodies, like jams, homemade desserts and specialty foods.
Julia Belle's Restaurant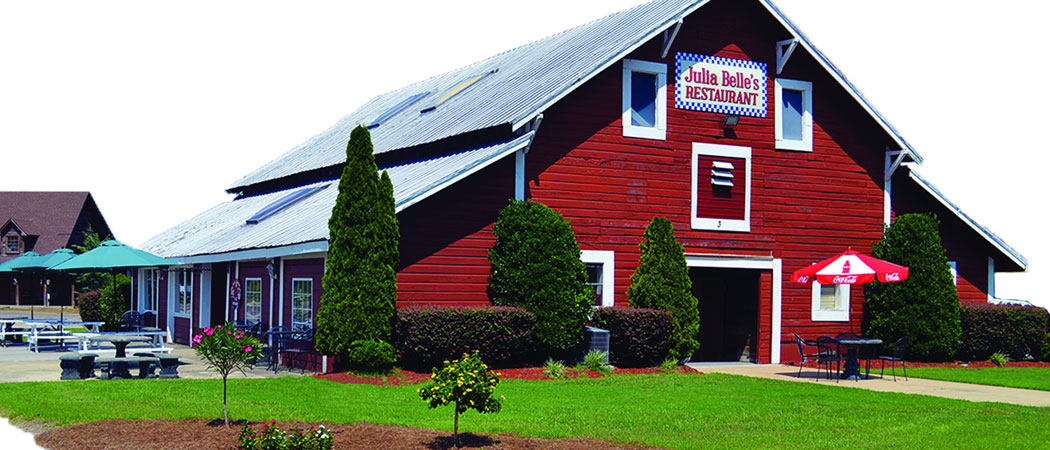 2513 W. Lucas St
Family-owned, you'll feel just like family at this restaurant located at the Pee Dee Farmers Market (the largest farmers market in the state). Step inside the big, red barn – or sit outside at one of the picnic tables – and dig into one of their Lowcountry comfort foods. Just make sure you save room for a slice of White Russian pecan pie for dessert.
The Library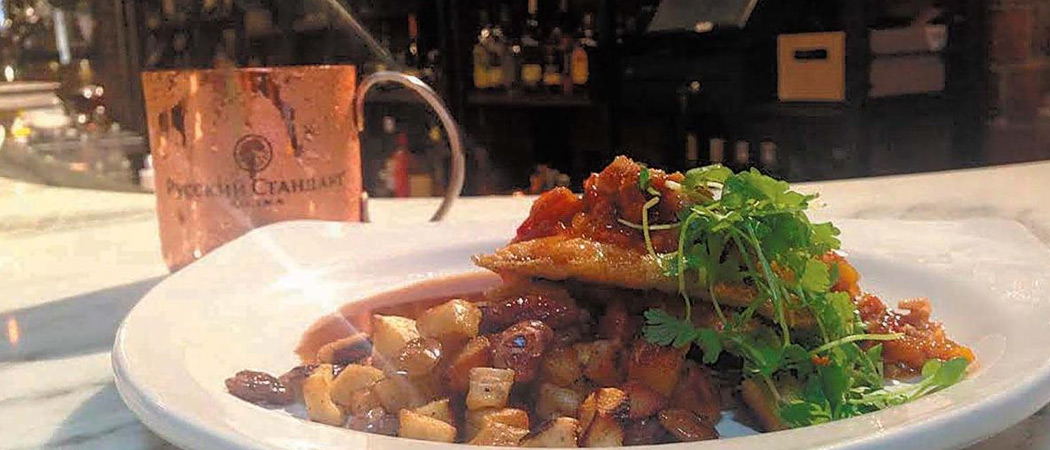 154 S. Dargan St.
This speakeasy-style romantic restaurant prides itself on crafting some of the most creative featured tapas, dishes around, made from locally sourced ingredients, such as their Ethiopian Blackened Snapper served on warm greens with kale-pecan pesto and Bourbon pecan pie.
Lobster Express Co.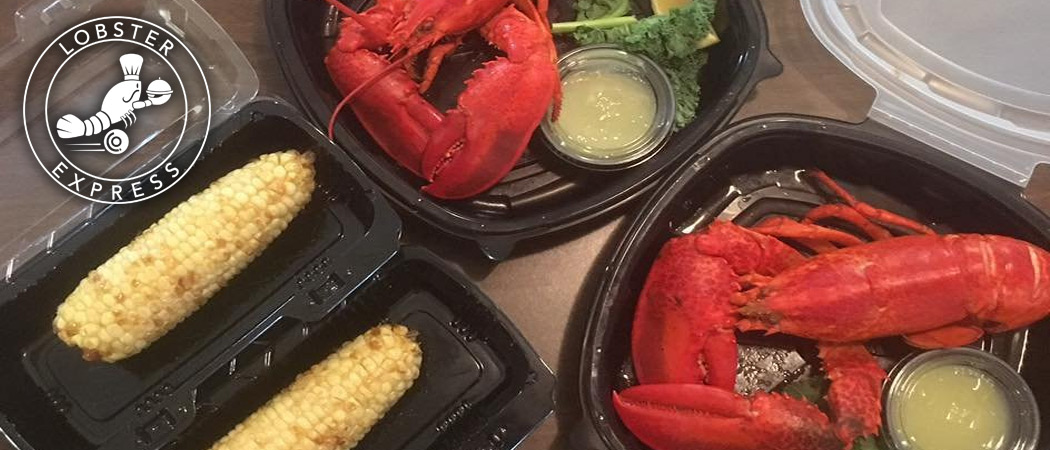 2513 W. Lucas St.
Also located in the Pee Dee Farmers Market, Lobster Express Co.'s centerpiece is seafood. Whether you stop in for takeout or get your dinner delivered, you'll want to return for more. Try the Duck Egg Rolls stuffed with pecan-smoked bacon and dipped in a spicy pecan sauce or the Peachy Pecan Chicken sautéed in pecan breading.
Local Motive Brewing Company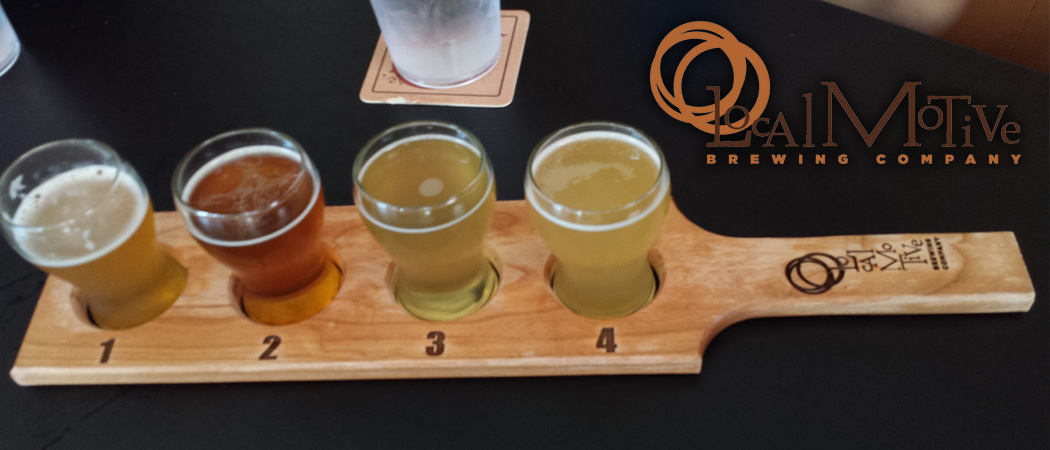 123 N. Dargan St.
Go to the Lo Mo, a microbrewery in downtown that features 12 local craft beers on tap, live music and good food, including menu items topped with pecan pesto, in comfortable surroundings.
Rebel Pie Wood-Fired Pizza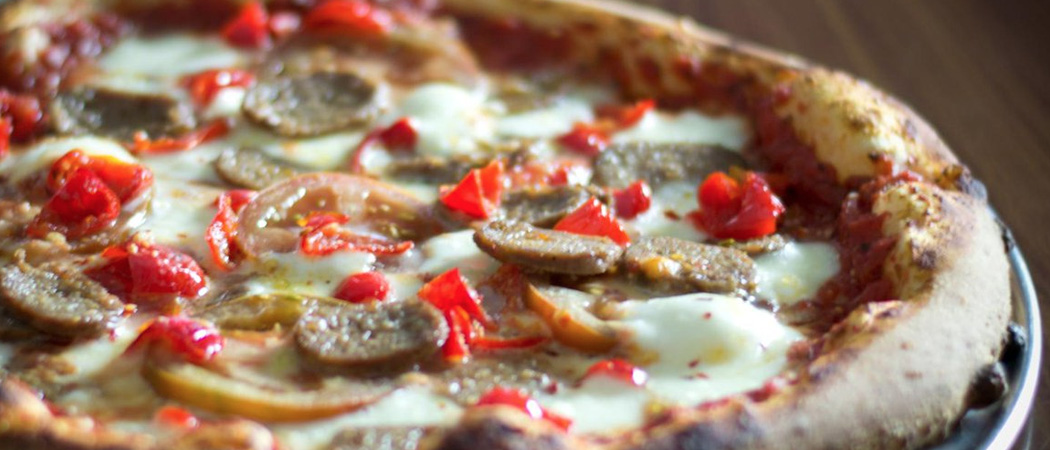 804 Second Loop Rd
If you're feeling like a rebel, Rebel Pie has just what you need to feed your urge. Featuring pizza combos that are anything but ordinary, we recommend the Pecan Danish Pizza, a wood-fired pizza version of the classic pastry, and the fresh spinach salad sprinkled with pecans.
Red Bone Alley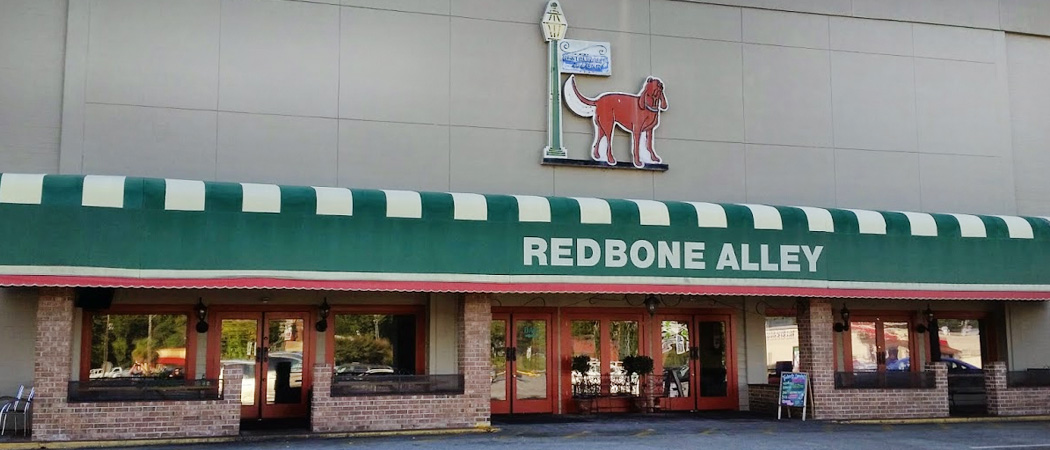 1903 W. Palmetto St.
The owners of Red Bone Alley in Florence, SC, transformed a former J.C. Penney department store at the Florence Mall into a gorgeous recreation of an outdoor café in Charleston. Pecan-laced dishes on the menu include the Chopped Chicken Salad plated sprinkled with pecans and drizzled with honey, as well as desserts like the apple crisp and chocolate chip cookie pie.
Seminar Brewing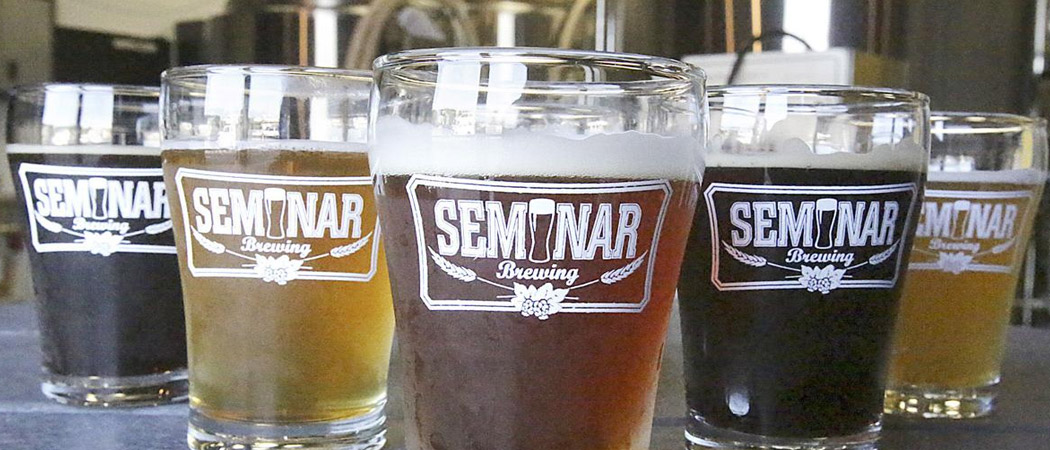 551 W. Lucas St.
Craft beer is in session at Seminar Brewing, a microbrewery that taps into the area's pecan roots with its Pecans Gone Wild smoked brown ale. Cheers!
Stefano's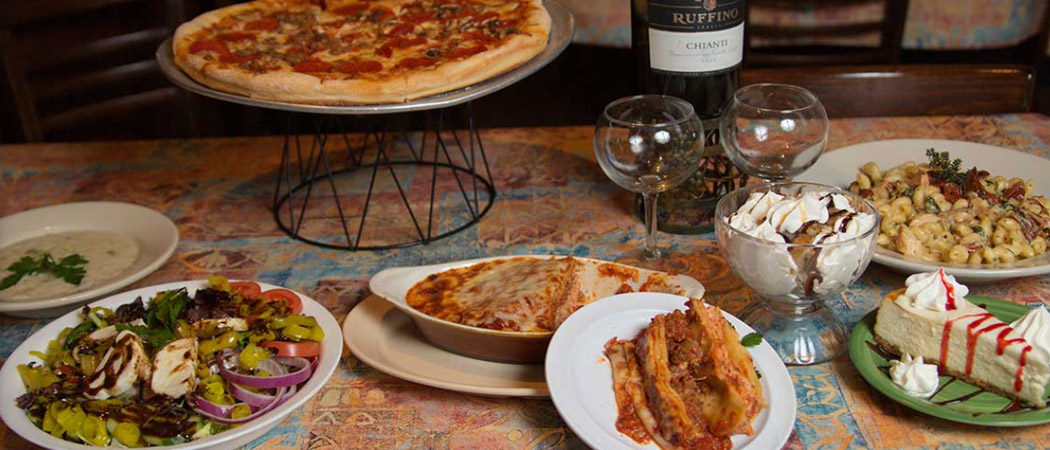 2600 S Irby St
Voted Best of the Pee Dee since 1998, Stefano's of Florence, SC, is a locals' favorite and an Italian tradition. The food here is always guaranteed fresh from mama's kitchen, with pecans prepped into their pecan-topped strawberry salad and pecan-encrusted grouper filet.
Sweet Café & Bakery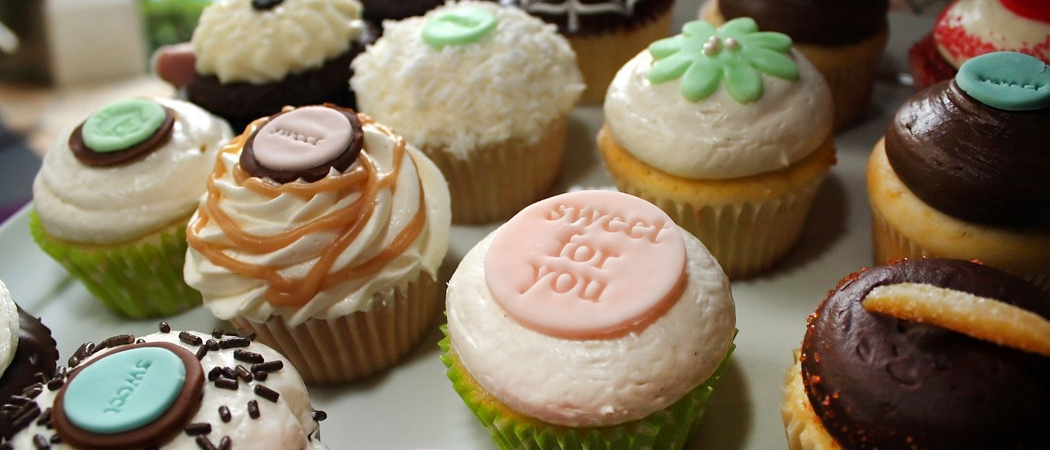 1257 Celebration Blvd
Sweet! The café offers a variety of pastries, Danish, sandwiches and more highlighted by pecans.
Top Hat Special-Teas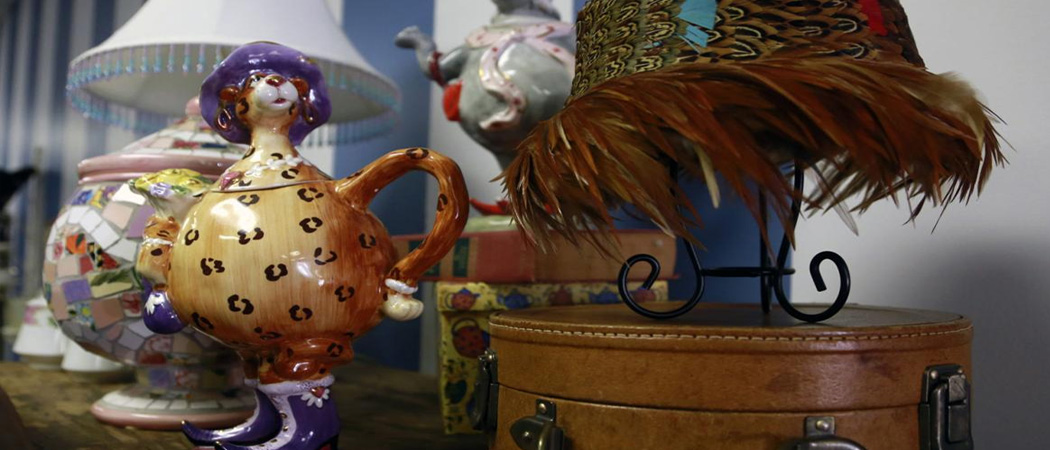 234 W. Evans St.
Join Top Hat for a proper afternoon tea paired with one of their Top Hat Pecan Scones. The quaint tearoom also serves English classics for lunch, including Shepherd's Pie.
Town Hall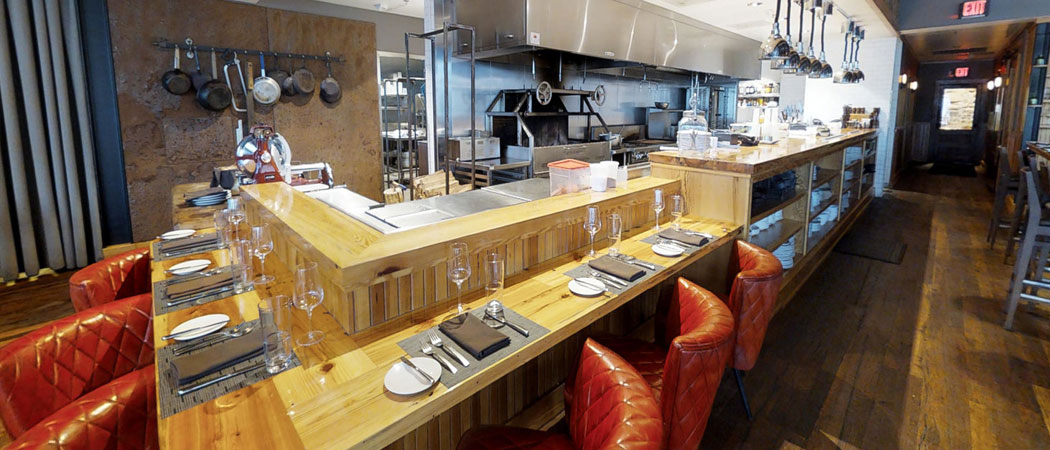 101 W. Evans St.
This new, swanky restaurant is the talk of the town, with its rooftop bar, The Dispensary, and its Southern-inspired menu that changes up seasonally. Pecan-driven options include the braised oxtail ravioli, with local sweet potato puree, Espelette-spiced pecans and sage oil.
Tubb's Shrimp and Fish Co.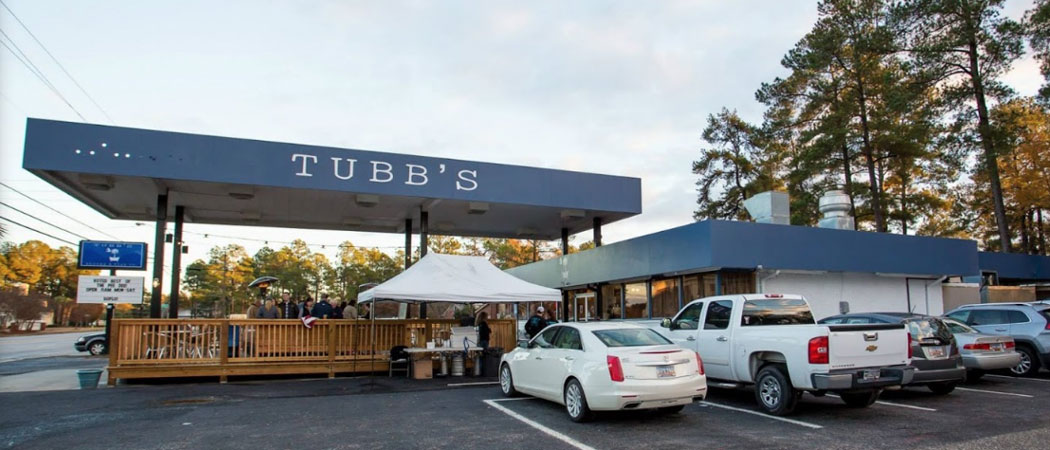 1500 2nd Loop Road
Known for its soulful Southern seafood, Tubb's transformed an old gas station into a must-stop in Florence. Order up a slice of the sweet potato cheesecake, baked with sweet potatoes and pecans, and a pint of the craft pecan ale.
Venus Restaurant and Catering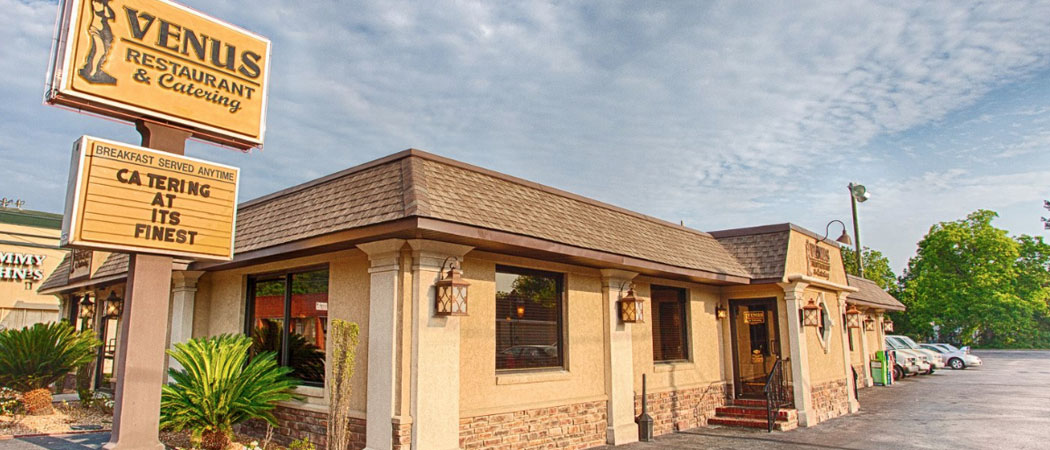 471 W Palmetto St
A Florence mainstay since 1977, Venus Restaurant pays tribute to the homegrown pecan on its breakfast menu, with options like the Pecan Belgian Waffle and the Southern Pecan Pancakes.
Victors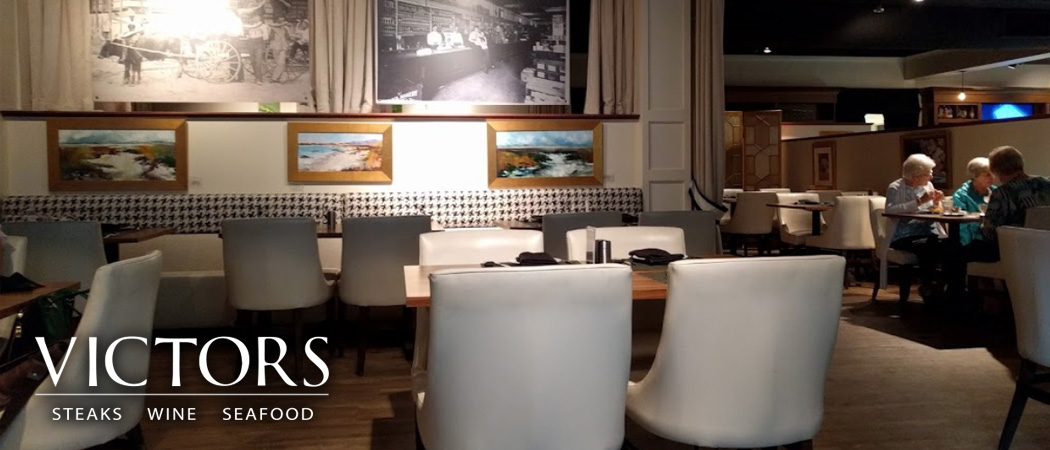 126 W. Evans St.
This fine dining downtown restaurant located inside the elegant Hotel Florence features pecans for breakfast (Stuffed French Toast with candied pecans), lunch (Anne's Spinach Salad), dinner (Pecan Shrimp) and drinks (Pecan Pie Martini).
Wholly Smokin' BBQ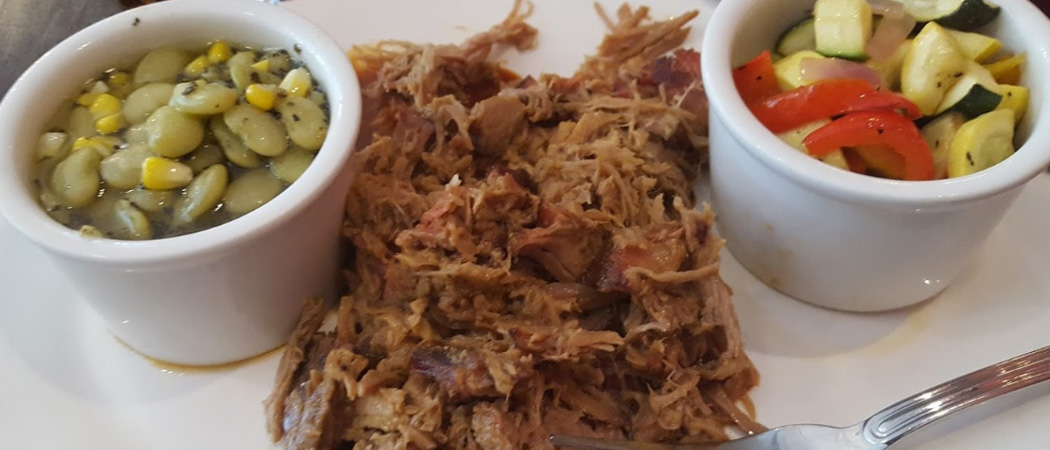 150 S Dargan St
Considered one of the best restaurants in Florence, Wholly Smokin' will leave you hot for their warm goat cheese salad mixed with pecan halves and topped with a goat cheese patty encrusted with crushed pecans.
Young Plantations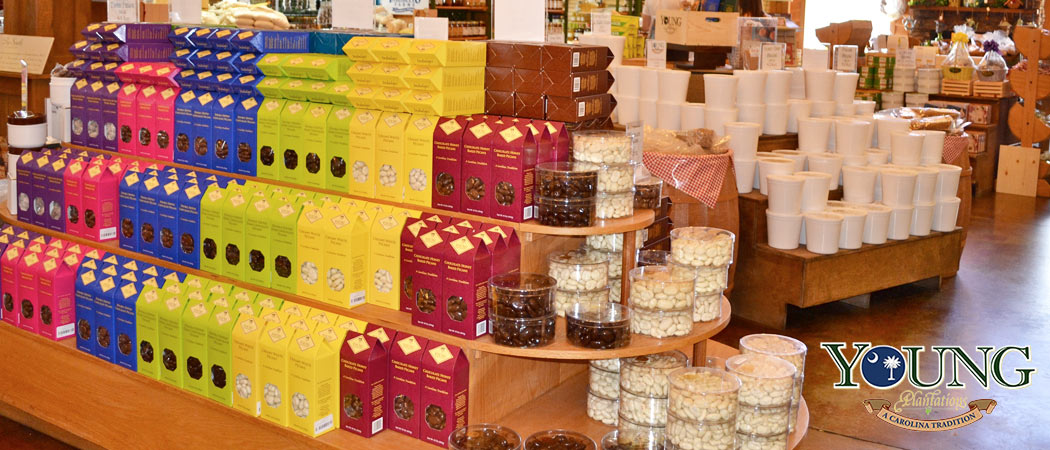 2005 Babar Lane
This charming gift shop off I-95 also features its own bakery at the back of the store. Pecan highlights include a long line of containers brimming with pecans of every flavor imaginable.
Stay At The Beach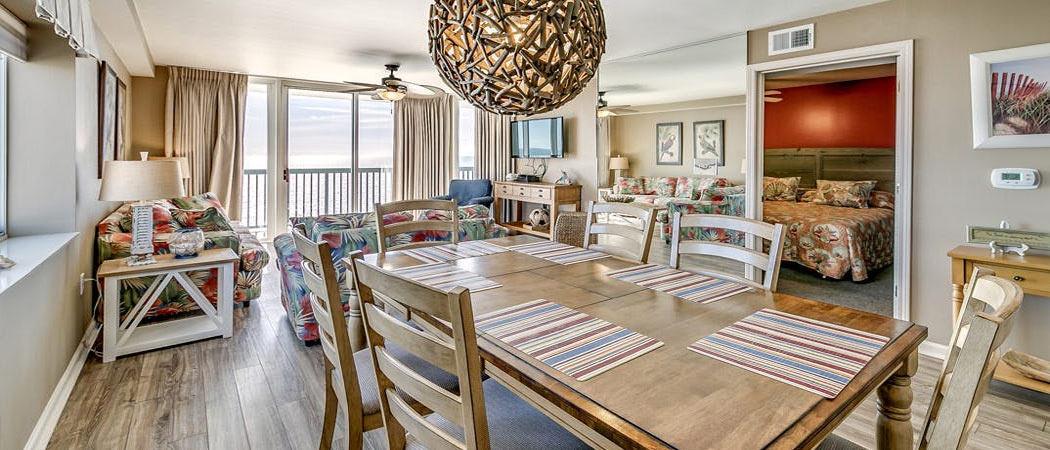 When you're done visiting the SC Pecan Trail and ready to hop off the trail and check in for the night, book your stay at any of our luxury oceanfront resorts or beach houses ready to accommodate parties of all sizes from North Myrtle Beach to Pawleys Island.