The very word, "spelunking" is fun to say. Doing it is even better.
Tennessee has the largest number of caves in the U.S., (about 10,000 that we know of)! For all you cave-dwelling enthusiasts, Pigeon Forge has two places nearby where you can spelunk your heart out.
Forbidden Caverns, 455 Blowing Cave Road, Sevierville, TN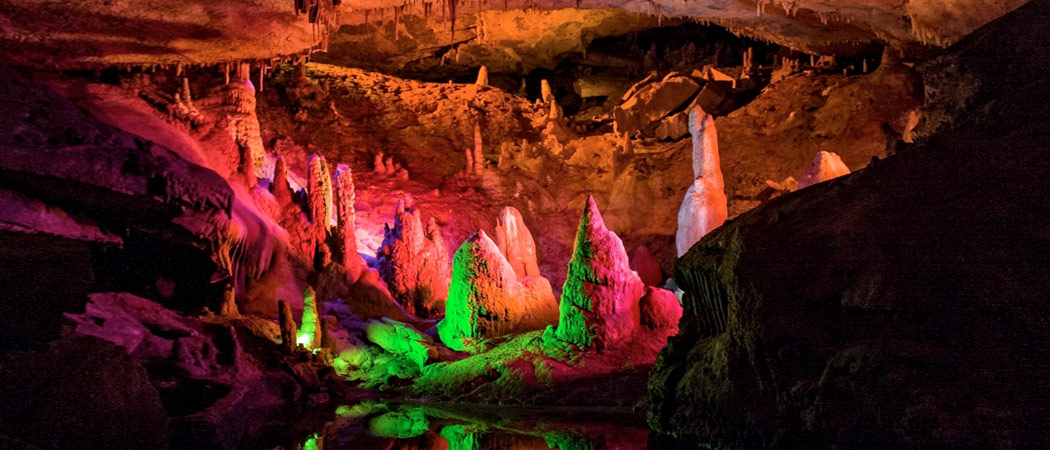 Dress warmly and wear your hiking boots as the caves are a constant 58 degrees. The tour, which leaves every 15-20 minutes, will take about an hour and you'll be guided through its majesty with a knowledgeable guide. You'll see grottos, clear-as-glass streams, unbelievable rock formations and chimneys. One of the walls is one of the largest onyx cave walls in existence. The stalactites hang in clusters above you and stalagmites spring from the ground.These formations are thousands of years old.
In the "Grotto of the Evil Spirit" a reflecting pool eerily sparkles. Don't worry about the little brown bats as this is their home and they're happy to share. The trail you'll walk through is lighted up with colorful lighting that adds to the ambiance.
This adventure isn't for those who get claustrophobic because you'll be way underground for some time, but if you dig the dark, this easy hike is good for the entire family.
Forbidden Caverns is as rich in history as the Great Smoky Mountains. Legend has it, the Cherokees named it after a Native American princess who lost her way and the tribe named it to keep their children from entering alone. Native Americans used them as shelters and you may stumble across a few drawings from when they did. Moonshines used it make their elixir from the 1920s until the early 1940s.
The caves are open April through November, Monday through Saturday, from 10 a.m. to 6 p.m. Only a half hour drive, you'll love the scenic drive along the way before your cave adventure even begins. From Pigeon Forge, drive to Sevierville, take I-40, then the Great Smoky Mountain exit #407 and look for the signs. Be sure and stop but the quaint gift shop to get a souvenir. Price: 13 and up – $13. Children, 5-12, $10.00 and below 5, get in free. Senior citizens get a dollar off the adult price.
Tuckaleechee Caverns, 825, Cavern Road, Townsend, Tennessee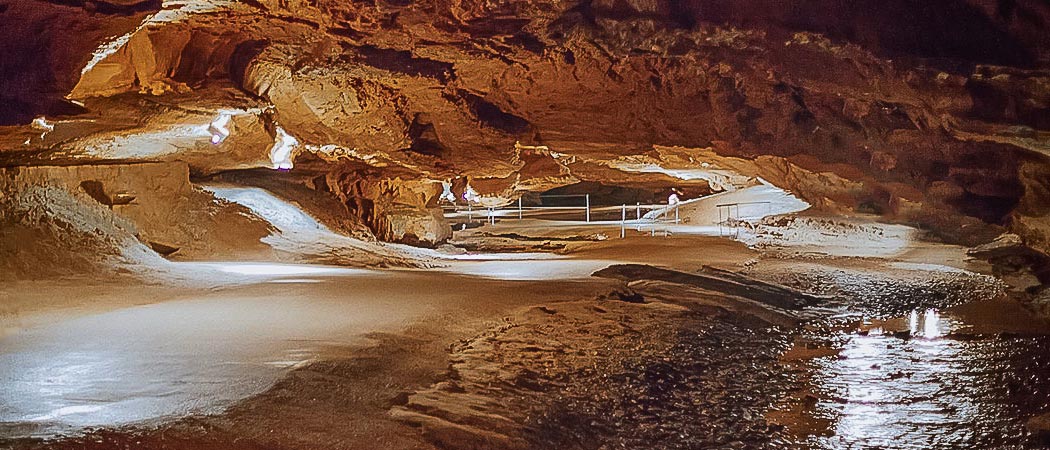 Only a 30-minute drive and you're at Tuckaleechee Caverns in Townsend. Known as the "Greatest Site Under the Smokies," these caverns will cause you to say "Wow" more than a few times.
Estimated to be 20-30 million years old, these caves were found in the early 1930s. Two kids found a sinkhole and inside was a four-foot opening. That's right, a network of caves were underneath all of it. The family-owned attraction is on 200 acres and it's believed that only 10 percent of it has been explored. You'll get to see about 6 percent of that.
There's underground streams, millions of rooms and a two-tiered waterfall along the way. Plus, the BigRoom is so large, a football stadium can fit inside it. You'll want to dress for caving of course, but you'll be too knocked out to even notice the chill. Plan on an hour or more since the tour is about 1.25 miles. This tour is best suited for physically fit individuals as you'll be trekking way down and then way back up.
Awarded the prestigious AAA Exclusive Five Star Gem Attraction, this attraction is one you'll remember for the rest of your life. What's even more cool is there's a seismic station installed within the caverns that is monitored 24/7, with data transmitted to the Department of Defense and other organizations around the world. The purpose is to detect nuclear testing (within millimeters) all over the globe!
This is a must-see, must do for all kinds of reasons, but once you enter and depart, let it sink in that you're seeing cave formations that have been around for a very, very long time.
From Pigeon Forge head southwest on Old Mill Avenue toward South River Road, then take US-321 South to Old Tuckaleechee Road in Townsend. Continue down this road and then take Old Cades Road to Cavern Road.
Tuckaleechee Caverns is open 7 days a week and particular hours during March, April through October and in November. Adults pay $15 and children 5-11 years of age pay $8. Kids under 4 years of age get in free.
Places to Stay in Pigeon Forge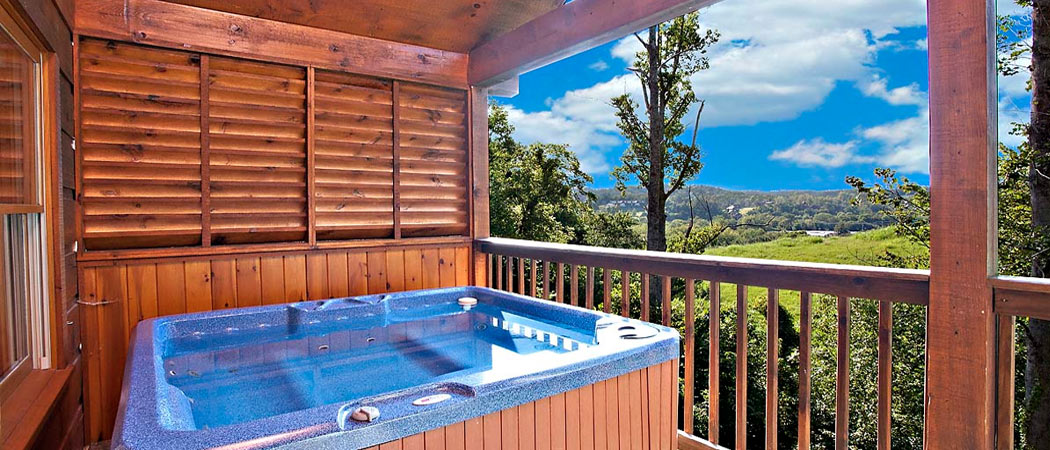 After a day of spectacular spelunking and taking tons of photos to post on Instagram, you'll want to get back to your luxury cabin in Pigeon Forge. Book online at Condo-World and relax—preferably in a hot tub while basking in the beauty of a Smoky Mountain sunset.