If you plan on stocking up on food to take advantage of eating in while on vacation, Boulineau's should be at the top of your grocery list. As far as North Myrtle Beach grocery stores go, it's the largest, with more than 85,000 square feet of shopping on two floors.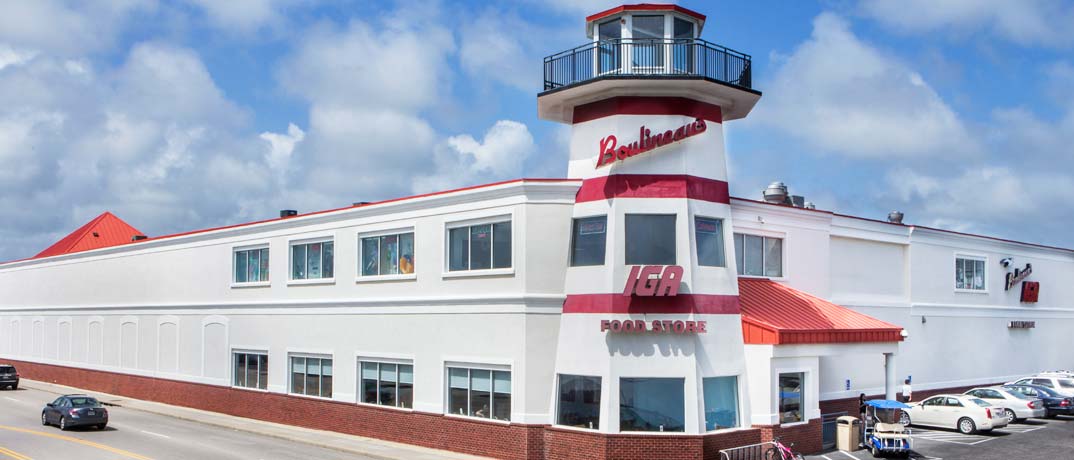 Boulineau's IGA, in the Cherry Grove section of North Myrtle Beach, first opened more than 60 years ago and today houses everything both locals and beachgoers need at a great value they can appreciate – from groceries and prepared foods to fishing tackle, hardware and more. They also serve up Southern hospitality with a smile every day they come to work.
What You'll Find at Boulineau's
Boulineau's is located at 212 Sea Mountain Highway in North Myrtle Beach and here's a sampling of services and departments you can expect in the aisles of Boulineau's:
Fresh Produce
Here, you'll find the largest, freshest selection of produce in North Myrtle Beach that's restocked daily, including local South Carolina organic varieties, fresh-squeezed orange juice and fresh made-to-order fruit baskets.
Frank's Seafood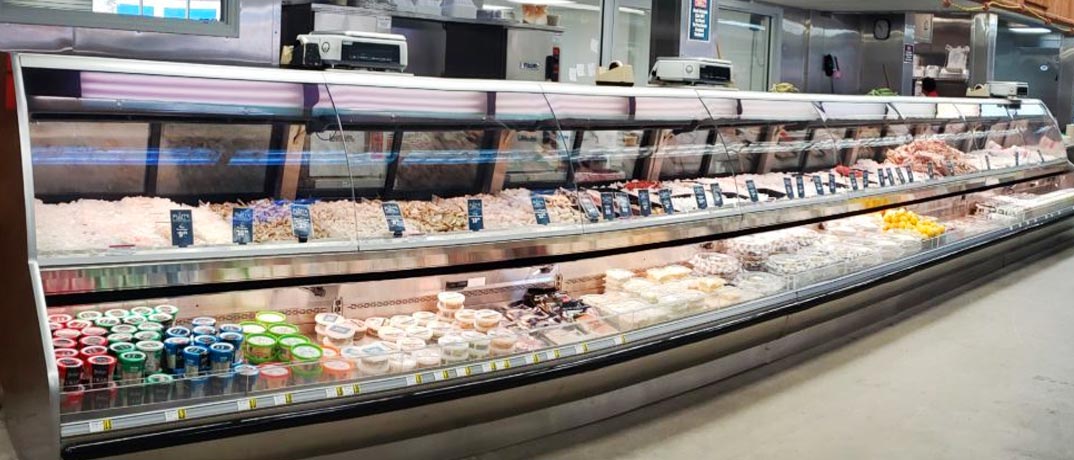 You'll definitely want to make a stop at this department, featuring fresh local seafood caught off our coastline. Plus, live Maine lobsters and homemade seafood salads – and they will even steam your seafood free!
Boulineau's Fine Meats
Just like your local butcher, this full-service meat counter will custom-cut meats free and offer tips and advice on prepping. Choose from cuts of Certified Black Beef, Boulineau's own homemade sausages, and dry aged beef.
Betsy's Bakery & Ice Cream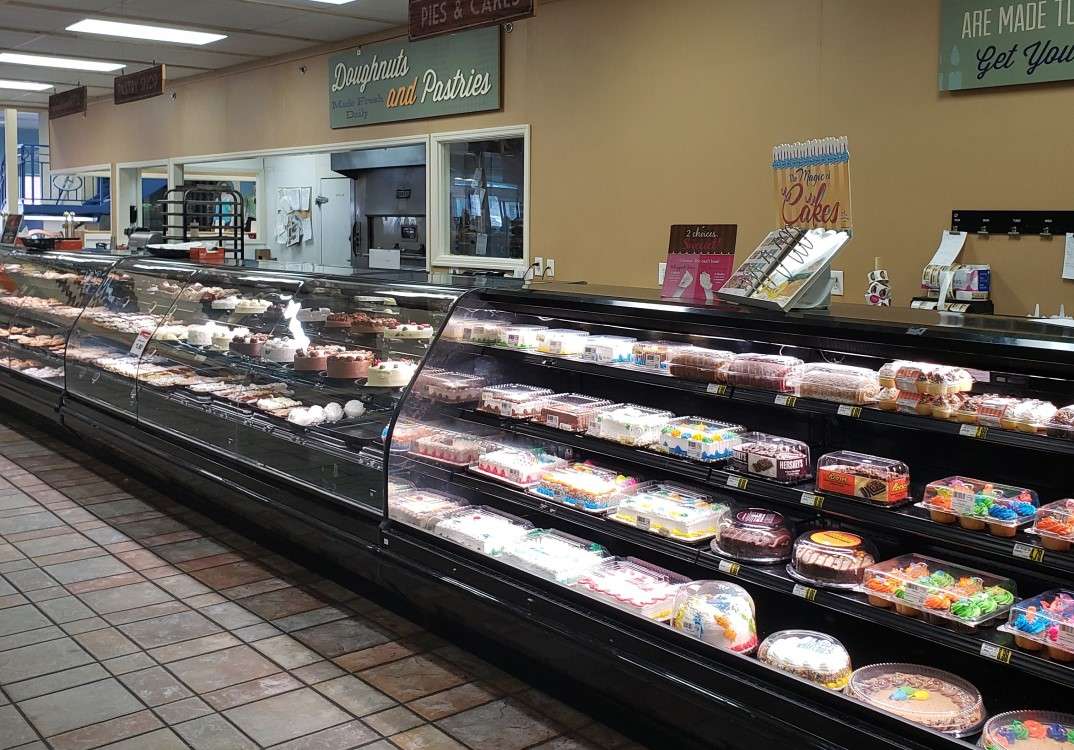 If you have a sweet tooth, you're in the right place in North Myrtle Beach's largest bakery. Pick up a dozen donuts, croissants, bagels or muffins baked fresh every morning. Betsy also bakes custom-decorated theme cakes, digital photo cakes and wedding cakes, and serves homemade fudge and candies, hand-dipped ice cream in handmade and dipped waffle cones, old-fashioned sundaes and milkshakes. Yum
Buddy's Deli
You'll want to put your hands around something at Buddy's Deli, where you can step up to the counter for sliced-to-order Boars Head meats and cheeses, homemade salads, fresh subs and sandwiches. The deli also has party trays for all occasions, a gourmet cheese shop, an olive and antipasti bar, and sushi rolled daily.
Elizabeth's Kitchen
Take a seat in this ocean view cafeteria-style café that serves breakfast, lunch and dinner daily. Daily specials are on the menu, as well as a salad and hot soup bar lined with 50 fresh hot food selections, including Boulineau's famous fried chicken, rotisserie chicken, turkey, ribs, and made-to-order pizzas. A meeting room and catering menu are also available.
Groceries
Shop on your budget, thanks to Boulineau's inventory of groceries, from household brands to specialty gourmet brands. Boulineau's always offers affordable prices, weekly specials and special buys.
In the store, you'll also find Western Union money orders, an ATM, propane refill, hunting and fishing licenses, and postage stamps
Natural, Organic & Gluten-Free Products
For those with food sensitivities, Boulineau's has you covered with foods from trusted brands, like Amy's, Bear Naked, Newman's Own, and Kashi.
Second Floor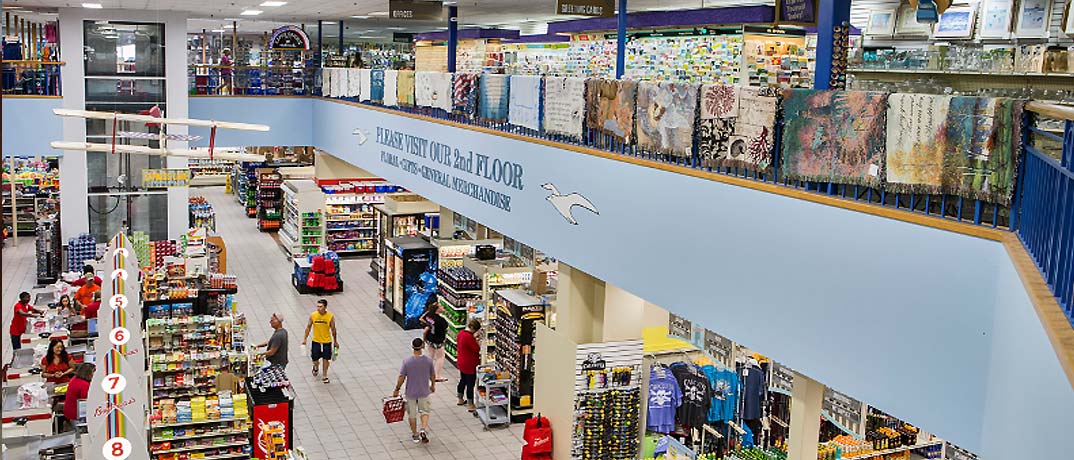 This floor is a beachgoer's paradise! If you forgot to pack it, they have tees, beach towels, hats and sandals here. They also carry Cherry Grove and North Myrtle Beach souvenirs, toys, games, Hallmark greeting cards, wind chimes and lawn ornaments, a large selection of gifts, home/condo accessories, housewares, small appliances, lamps and candles. Everything but the kitchen sink!
North Myrtle Beach Vacation Rentals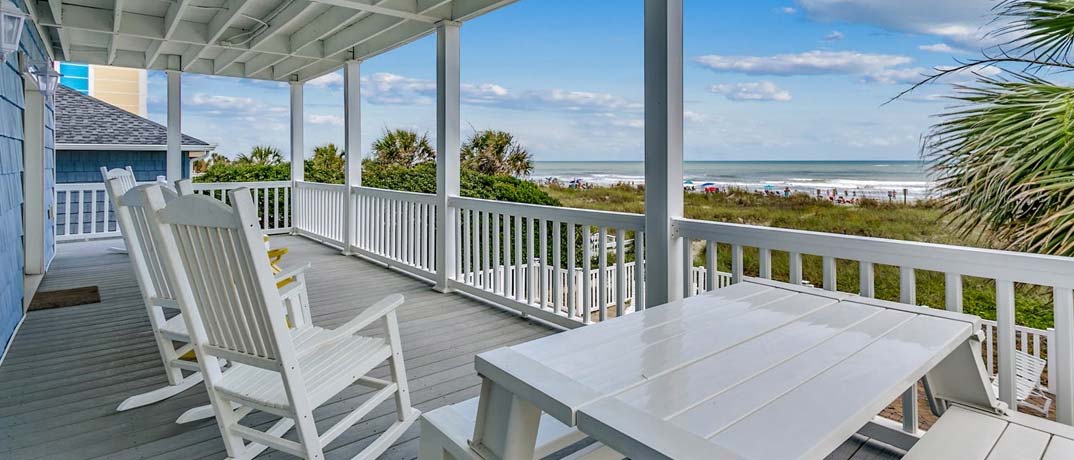 Also part of your list should be planning where to book your stay nearby in North Myrtle Beach! Condo-World's collection of world-class condo rentals is the perfect source to start. These resorts offer the finest accommodations, from suites to condos and villas, for families of all sizes and budgets, with amenities that are unforgettable, from water features to dining, activities and more. And, on top of that, you'll be staying in one of the top-rated family beaches in the world, with plenty of entertainment and attractions at your doorstep.