The Absolute Best Whitewater Rafting Adventures in Gatlinburg
All you adventurers who plan on visiting the great Smoky Mountains this year for incredible whitewater rafting in Gatlinburg, get ready! We've come up with a list of different whitewater rafting options that you're going to want to add to your things to do in Gatlinburg list.
Your whitewater rafting adventures will vary, depending upon which difficulty you choose. The Pigeon River is comprised of Upper and Lower portions when it comes to rapids. The Lower experience will take you through about 8-10 occasional rapids, from class 1-3 level. The Upper Pigeon River gives water-loving thrill seekers 25 to 30 continuous rapids, ranging from class 2-4 level and about five miles of continuous fun!
Outdoor Rafting Adventures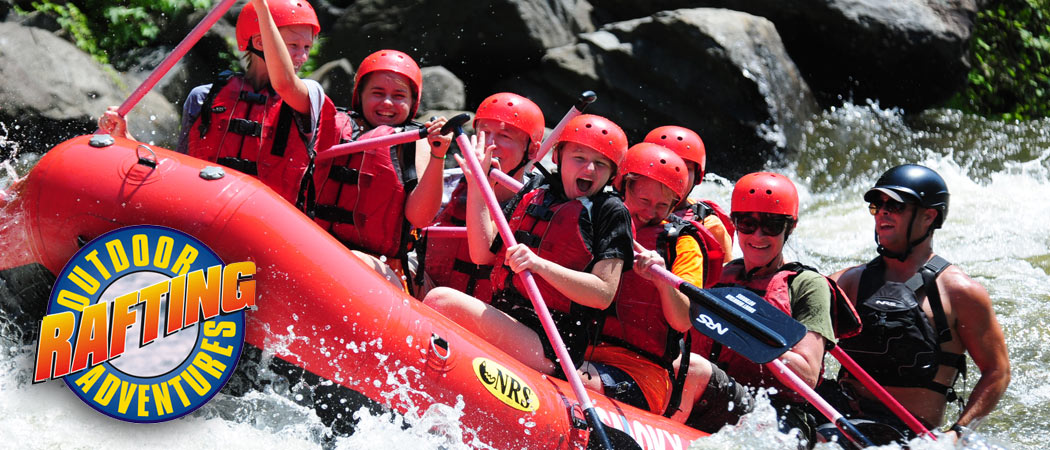 These guys consider themselves the "leader in guided Smoky Mountain whitewater rafting." A pro guide, Jessica Booth, started the company in 2002 after leading whitewater excursions along both calm and treacherous waters in the 90s. Whether you're a pro or a beginner, you can experience the thrill of this notable Gatlinburg attraction. Expert guides ensure your safety no matter what route you choose (though, not getting wet is NOT an option!). More experienced rafters will want the Upper River. For a more scenic, calmer and family-friendly option, choose the Lower portion, where even 3-year-old little ones can tag along. For even more adventure, try their Rafting and Zipline package where you'll zip over a waterfall! Visit Outdoor Rafting Adventures to book your adventure.
Smoky Mountains Outdoors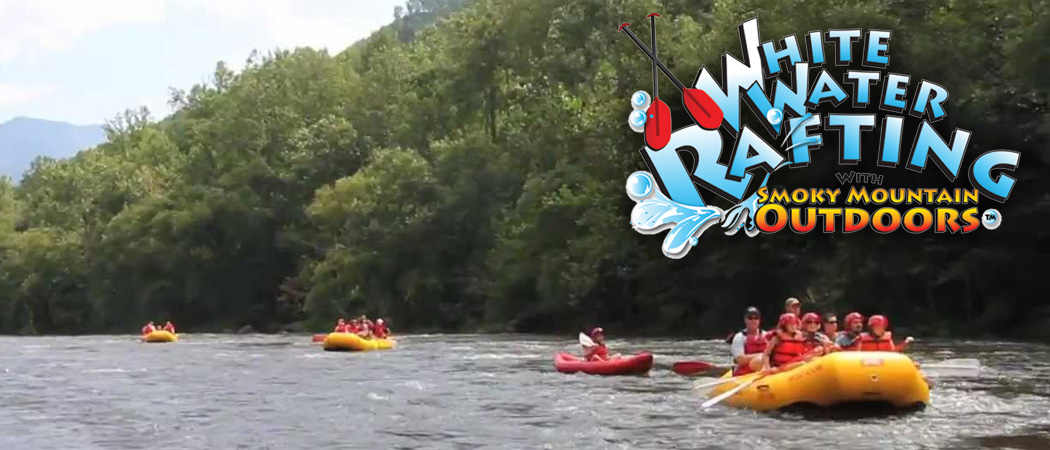 With some of Trip Advisor's best reviews (4.9 out of 5), experience rafters and novices can't be wrong about this Gatlinburg attraction. There's a range of options to choose from. Risk-takers will want to sign up for the Extreme Package which encompasses more rapids on the Upper Pigeon River than any other. Designed to be mean and lean with about 4-5 passengers in smaller boats, it provides a rush to the most experienced rafters. Next down on the thrill-level is the Upper River Package-the company's most popular-with class 3 and 4 rapids. The Lower Pigeon Forge offers more serene adventures and is suitable for all levels while opting for an inflatable kayak may be just what the individual thrill-seeker needs to get their rafting fix. There's also world-class ziplines, sky bridges and 4-wheel drive adventures. Pack your energy bars-you're going to need them! Their office, located in Gatlinburg, is your starting point and you'll head on over to Hardford to start your Gatlinburg rafting adventure! Visit the site for more information.
Smoky Mountain River Rat Whitewater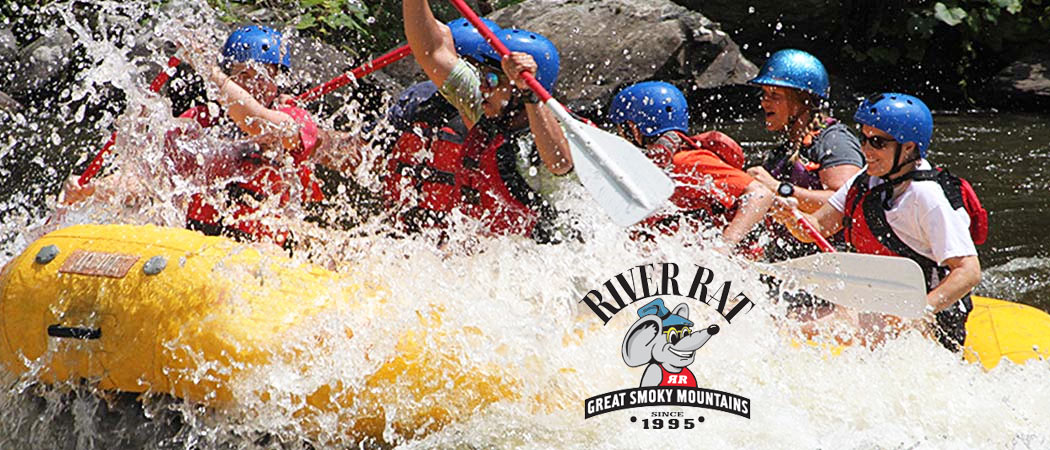 Located in Hartford, Tennessee (about 45 minutes from downtown Gatlinburg), locals and visitors alike rate this as one of Tennessee's greatest water adventures. Touted as the "closest whitewater adventure rafting in Gatlinburg, Knoxville and Pigeon Forge," it's 5-star Google rating is the reason why so many agree. There's six different water rafting adventures to choose from, accommodating 3 years of age and up! Their extreme package has class 3 and 4 rapids along the Upper Pigeon River, with the Cherokee National Forest and the Smoky Mountains as a backdrop. Though 8-year olds can come along on this adventure, it's physically challenging and it'll be you, and four others (including your guide). Lower Pigeon River adventures are family friendly, while Daycation Rafting and Fishing Adventures combine thrilling rapids, calmer waters and scenic lunch breaks for all-day fun. If you like to be the master of your own boat, choose the Thrillcat Kayak option (ages 15 and up) and splash through the Lower Pigeon River. For more information, check out their site.
Wildwater Rafting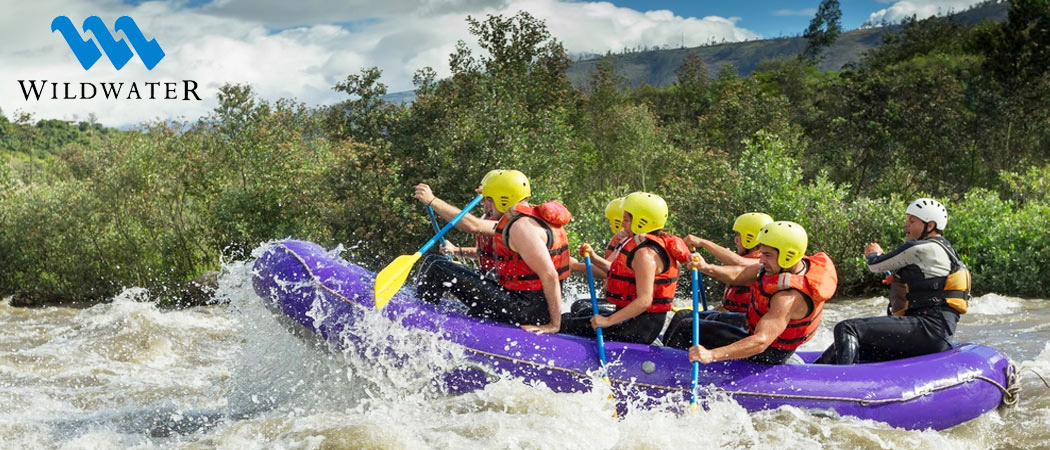 These guys are the oldest rafting outfitters in the Southeast, starting out in Chattanooga in the early 70s and growing to five different locations, including Gatlinburg/Pigeon Forge. They offer the only canopy tours with ziplines over the Big Pigeon River, along with plenty of whitewater rafting options. The Pigeon Forge Upper River is five miles of non-stop class 3 and 4 rapids. Whether you choose the more challenging Upper River course or the scenic Lower River, you may decide to come back for the Waterfall Gorge Canopy tour, River Zipline Tour or a Pigeon River Jeep Tour (get a up close and personal backroads view and history lesson of the glorious beauty of the mountains). Choose a threesome (rafting, canopy/zipline and Jeep tour) package and get 10 percent off! They pride themselves on finding the absolute perfect trip for you and your adventure buddies and have a guarantee of ensuring whatever you choose, they "make it right." Go to their site to book.
Gatlinburg Cabin Rentals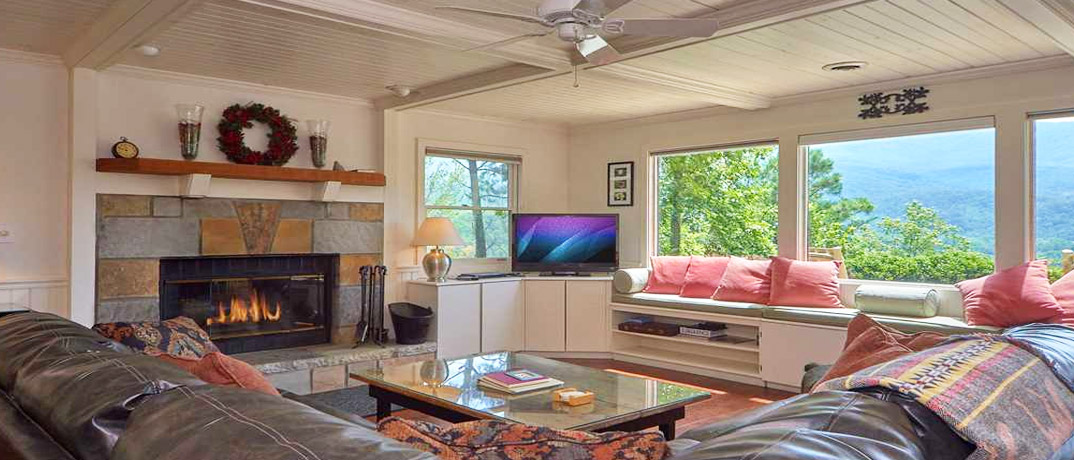 One of best thing about having an whitewater adventure in Gatlinburg is going back to your beautiful Condo Word cabin or condo to rest up for the next day's list of things to do in Gatlinburg.