Along the Myrtle Beach area there are countless things to do. Whether you're a golfer, a beach bum or visit for shopping, you can find what you're looking for.
But the biggest things to do in and around the North Myrtle Beach Condos are geared for families. Here's a list of the Top Five Family Attractions in Myrtle Beach.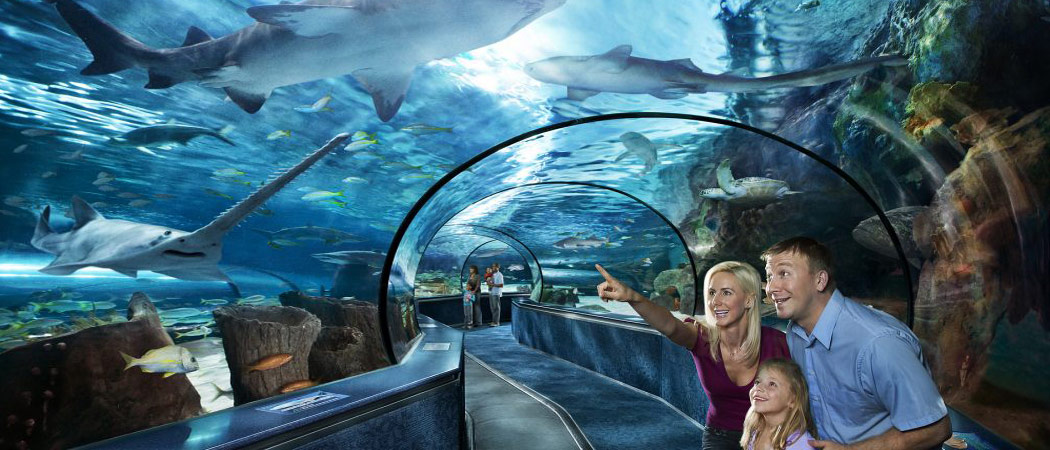 One of the prime tickets in town is to Ripley's Aquarium. Just a 25-minute ride from the North Tower Barefoot Resort, it is loaded with all sorts of underwater awe. Ripley's features sharks, stingrays, countless fish and mermaids. Yes, mermaids! The aquarium's shark tunnel gives visitors an incredible view of life in the ocean and the Peguin exhibit is a welcome addition. The aquarium has rotating exhibits every so often, so repeat visits aren't a bore. Open year-round, Ripley's Aquarium is located at Broadway at the Beach.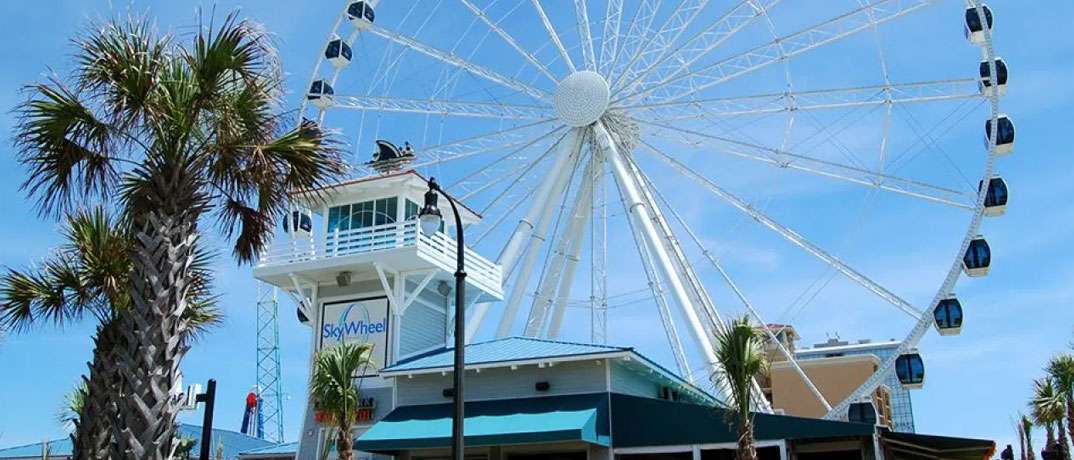 Looking for a different viewpoint of Myrtle Beach? Well, the SkyWheel is the answer for you and your family. Situated on the Boardwalk in Myrtle Beach, the SkyWheel provides a climate-controlled gondola rides that give visitors breathtaking panoramic views of all along the coastline and city landscape. SkyWheel is open throughout the entire year and even lights up at night, delivering an amazing show. They also offer special sunrise rides and themed-events throughout the year.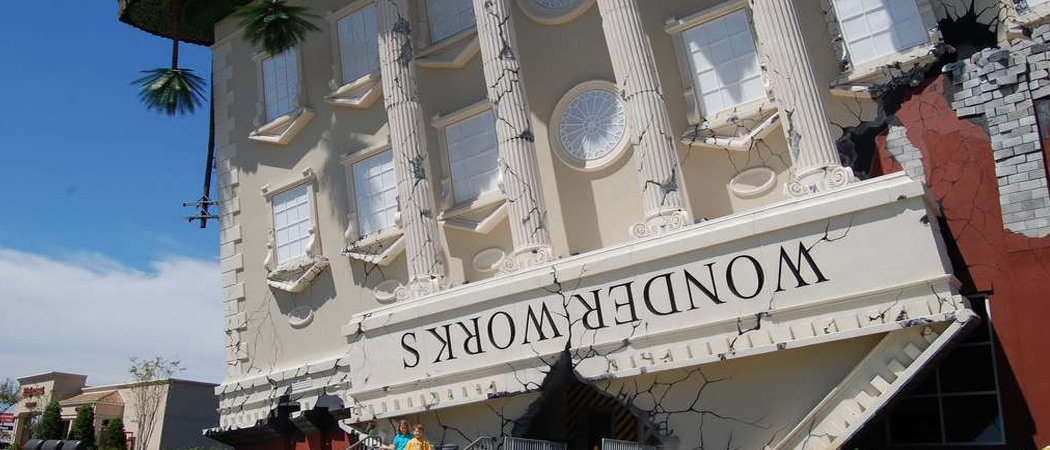 Not an average attraction, WonderWorks touts itself as a "museum for the mind," located at Broadway – less than a 25-minute drive from the Beach Cove Resort at myrtle beach – it has more than 100 hands-on exhibits for kids and parents alike to enjoy. Key exhibits include: an anti-gravity tunnel, the Hurricane Shack, 360 Degree Bikes, a real bed of nails that you can lie on and a roller coaster simulator. In addition, there is a laser-tag area, ropes course and zip-lines.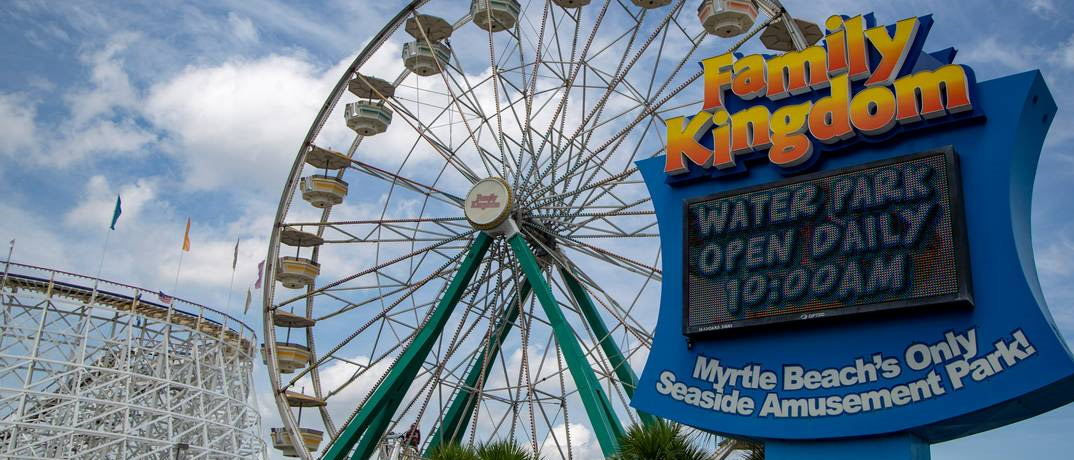 A throwback to a previous era, Family Kingdom is the last of the original amusement parks standing in Myrtle Beach. An area staple for decades, Family Kingdom is home to more than 30 rides and an oceanfront water park located across the street. Not just kiddie rides, it is home to the Swamp Fox Roller Coaster, which is a traditional wooden coaster that could satisfy even the most hardcore thrill seeker. Other showcase rides include a log flume, bumper cars and everybody's favorite, a traditional carousel. Located on Ocean Boulevard, Family Kingdom is open through Labor Day weekend.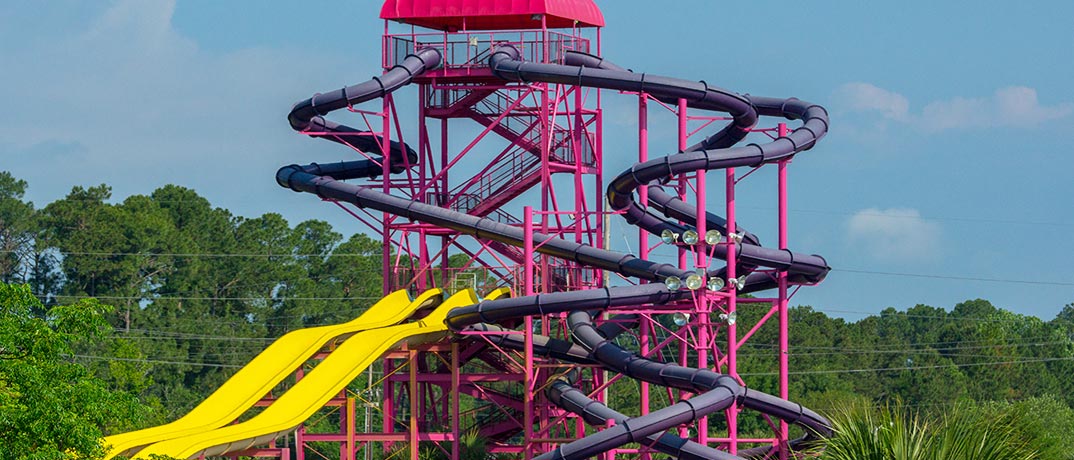 If you need a break from the beach, you should organize a day at the waterpark. If you're staying in the heart of Myrtle Beach, Myrtle Waves is the perfect spot to play. Located on Highway 17 Business, it has more than a million gallons of water on-site. These million gallons help fuel slides like gigantic rides like turbo twisters, raft rides, a simulated ocean, and plenty of kid-centric fun things to do. The park is open during the summer season.
So, if you're looking for the best place to find fun and adventure for your family and haven't booked your summer vacation yet, there's no time like the present. You can see all that we have to offer here  from Myrtle Beach to North Myrtle Beach and beyond.