Myrtle Beach is the ultimate place for a fisherman's vacation. From deep-sea fishing charters to pier fishing, it's home to a little bit of something for every skill level. There are dozens of species to fish for up and down the Grand Strand's coast including trout, flounder, sheepshead, Mackerel, drums and even sharks. We're breaking it all down for you right here to help you decide how to fish during your next trip to the beach.
Pier Fishing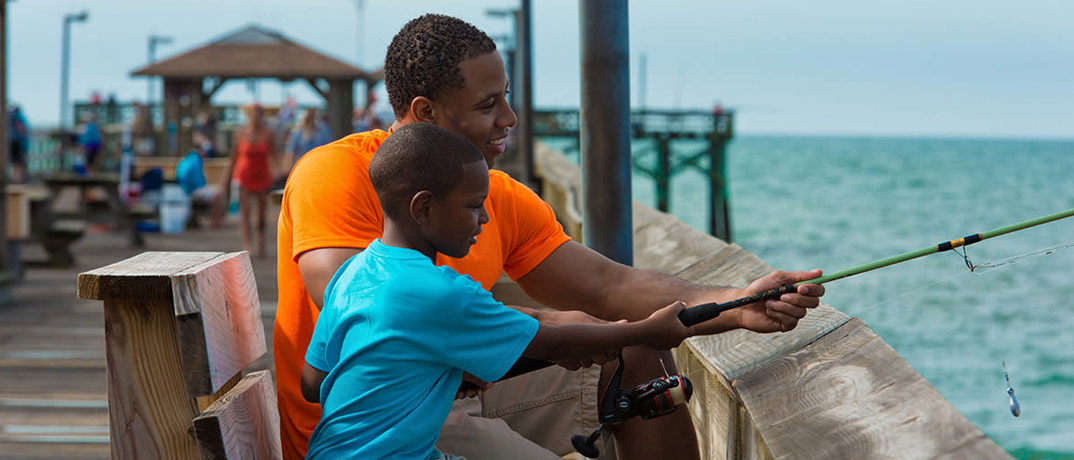 There are several fishing piers in Myrtle Beach and North Myrtle Beach where you can cast a line and wait for the big catch. The most popular spots include:
The Pier at Garden City
Surfside Pier
Myrtle Beach State Park Pier
Second Avenue Fishing Pier
Pier 14
Apache Pier
Cherry Grove Fishing Pier
Each pier is home to record catches so you can compare your own for bragging rights! You can find everything you need to fish there including rods, bait, license sales, tackle, nets and so much more.
Fishing licenses are available annually or with a 14-day time period. All kinds of interesting marine life can be found near these piers.
Onshore Fishing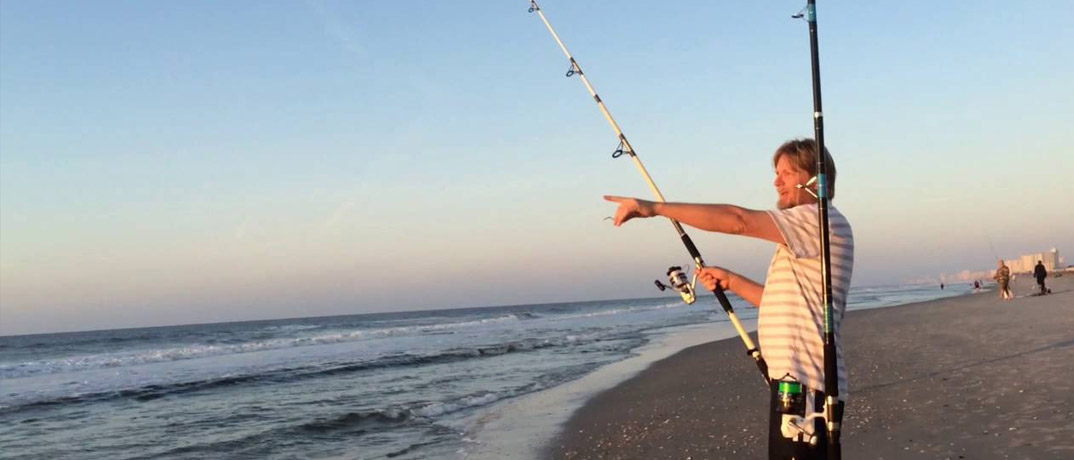 There are plenty of options for onshore fishing around the Myrtle Beach area. Surf casting is quite popular along the beaches – just be sure to have the right tackle to sink your hook and bait and fish off the bottom of the sea. Squid and shrimp can be purchased at local bait shops and at the piers.
Pompano, striped bass, sharks, whiting and skate are all species found along the Atlantic coast.
Deep-Sea Fishing Cruises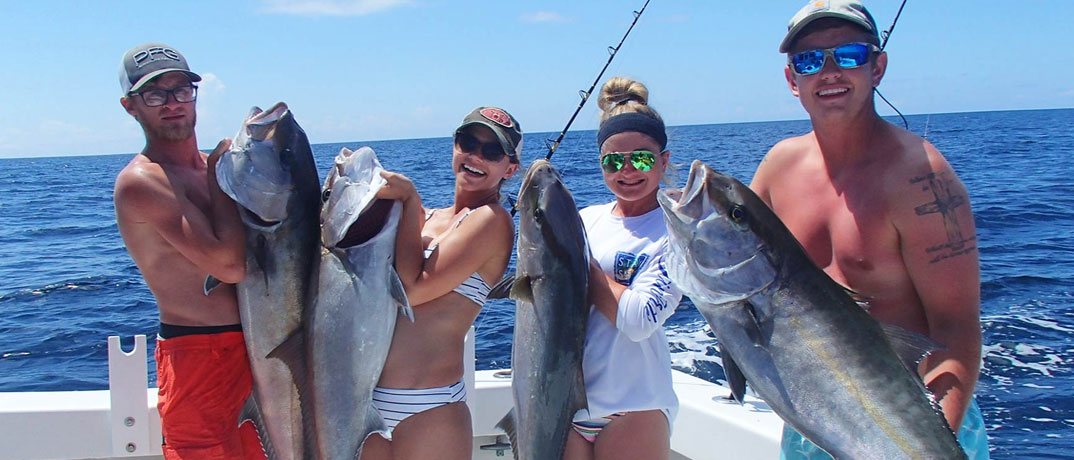 There are plenty of great deep-sea fishing charters available from Little River down to Georgetown and everywhere in between. They range from large boats traveling out of Murrells Inlet to smaller, private charters out of the marinas in Myrtle Beach. Popular Myrtle Beach charter companies include Myrtle Beach Guide Service, Little River Fishing Fleet, Voyager Deep Sea Fishing and North Myrtle Beach Fishing Charters. Book your favorite fishing charter through Condo-World!
Intracoastal Waterway Fishing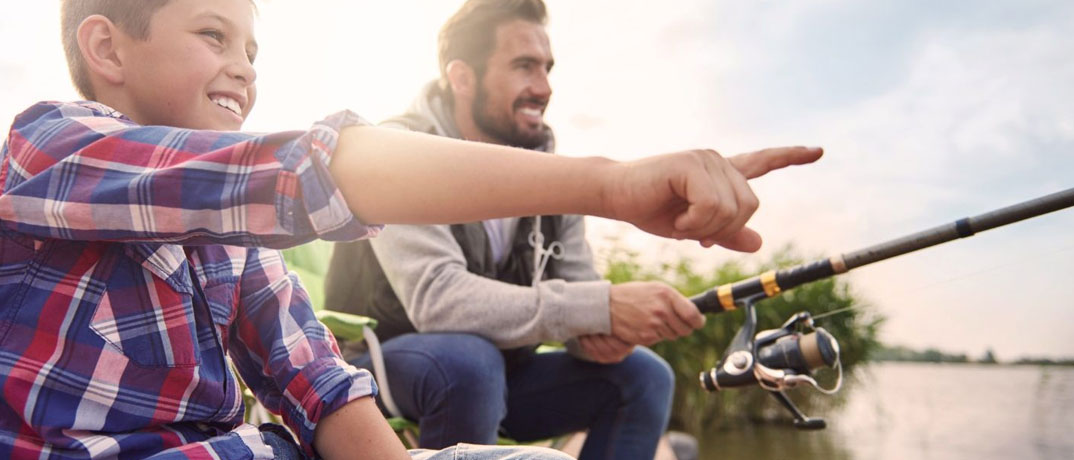 The mixture of salt and fresh waters in the Intracoastal Waterway along Myrtle Beach is a perfect recipe for fishing. The best time of year to fish in the Myrtle Beach area is from spring through fall but if you're in a boat, choose a spot in man-made canal or sheltered area to avoid boat traffic.
Expect to catch species like Cobia, flounder, seabass, catfish, redfish and largemouth or striped bass. Since the Intracoastal is both salt and fresh water, you'll want to cover your bases and buy both saltwater and freshwater fishing licenses.
Fishing in Murrells Inlet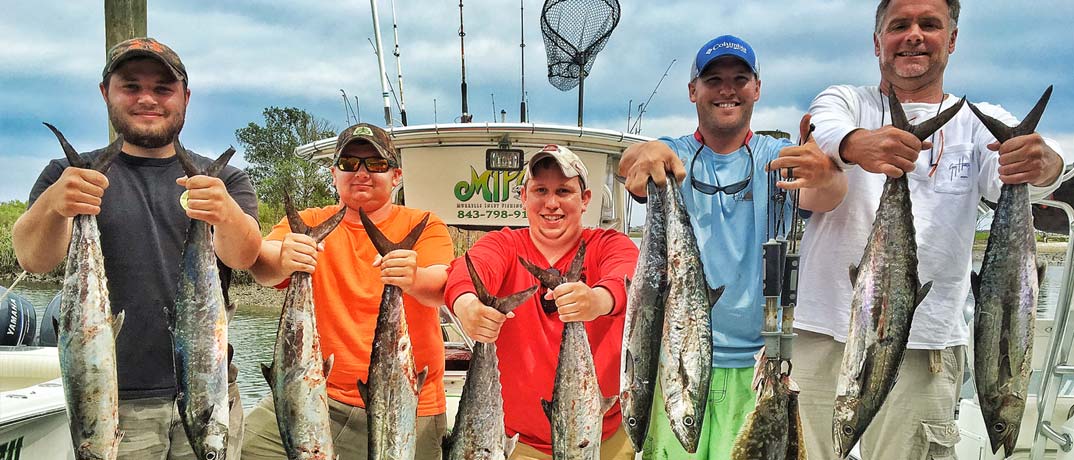 The MarshWalk in Murrells Inlet is a popular spot to catch a charter from the Crazy Sister Marina. They offer a variety of fishing charters including half day sea bass trips, all day Gulfstream trips, shelf fishing and even shark fishing. Private tours and charters as well as boat rentals are also available out of Murrells Inlet.
Places to Stay on a Fishing Trip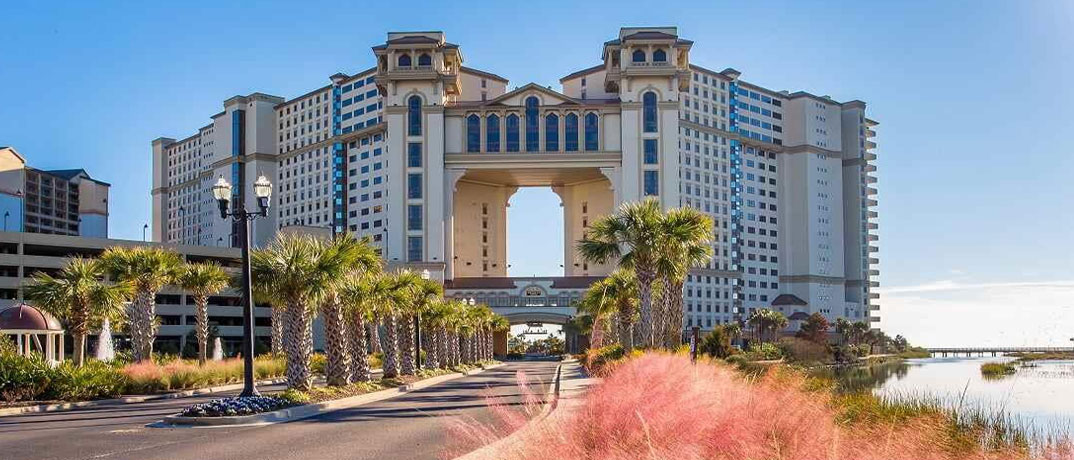 Now that you know how and where to go fishing in Myrtle Beach, it's time to find the perfect place to lay your head after a long day out on the water. There are plenty of great resorts in Myrtle Beach as well as private condos in the North Myrtle Beach area with easy access to fishing charters, piers and the beautiful beaches. No matter where you want to stay, Condo-World has a wide variety of accommodations to house your entire charter crew.