Top Fishing Charters in Myrtle Beach
If you're fishing for something to do with the family out on the water, get hooked on one of the Myrtle Beach fishing charters that we recommend (out of the schools of charters available) in our coastal area.
Fishing is something our strip of the coast was born to offer visitors. It's a great way to learn more about the species of inshore and offshore fish that are swimming in our natural water habitats, as well as the excitement of the sport of Myrtle Beach fishing. Plus, it's a great way to spend time with your kids aboard a vessel that will take you on miles of adventures.
You can usually choose from inshore, offshore, gulfstream, and even a few shark fishing charters. Charter fishing is the best way to reel in more one-on-one guidance and tips from fishing experts who know where the fish are. And this is what you may catch, depending on the charter you choose:
-Inshore fishing: You'll be in low or high tide flats and most likely spot Spanish mackerel, bluefish, trout, redfish, flounder and sharks found in the backwater creek and jetty fishing.
-Offshore fishing: These longer deep sea fishing trips in Myrtle Beach will take you up to 45 miles out into the Atlantic for 8 or 10 hours to target bigger snapper, grouper, triggerfish, black sea bass, mahi-mahi, sharks, wahoo, tuna and amberjacks in depths of at least 30 meters. Some offshore charters will even ride out 50-plus miles to the Gulfstream.
Once you decide on the distance you want to go, here are a handful of fishing charters we know will help you reel in just what you need:
Marlin Quay Marina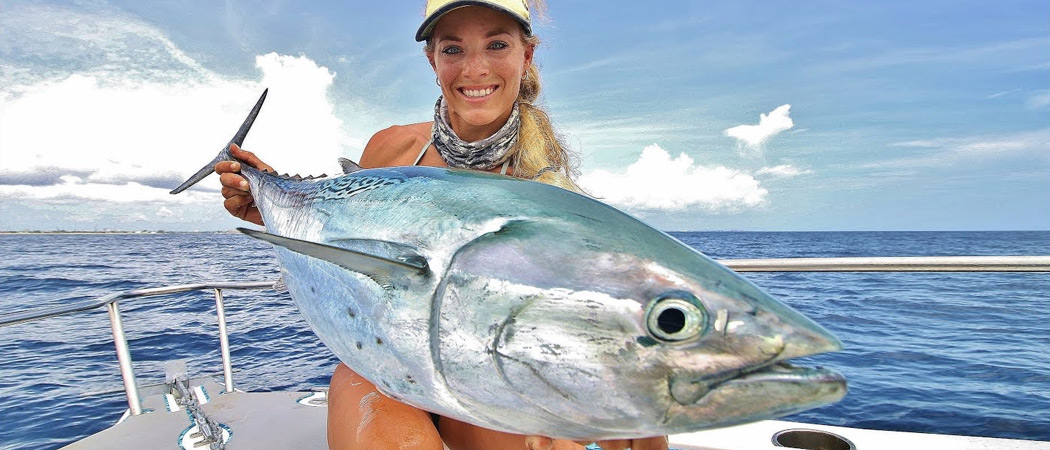 You'll depart from Marlin Quay Marina in Murrells Inlet aboard a 36-foot express Sportfish that's built to go the distance, specializing only in offshore and Gulfstream trolling fishing charters. This "Carolina boat" can even be booked as an overnight charter option. The 12-hour Gulfstream trek also includes all fishing rods, reels, bait, tackle and required licenses.
To book your charter now, visit: The Marlin Quay Marina
North Myrtle Beach Fishing Charters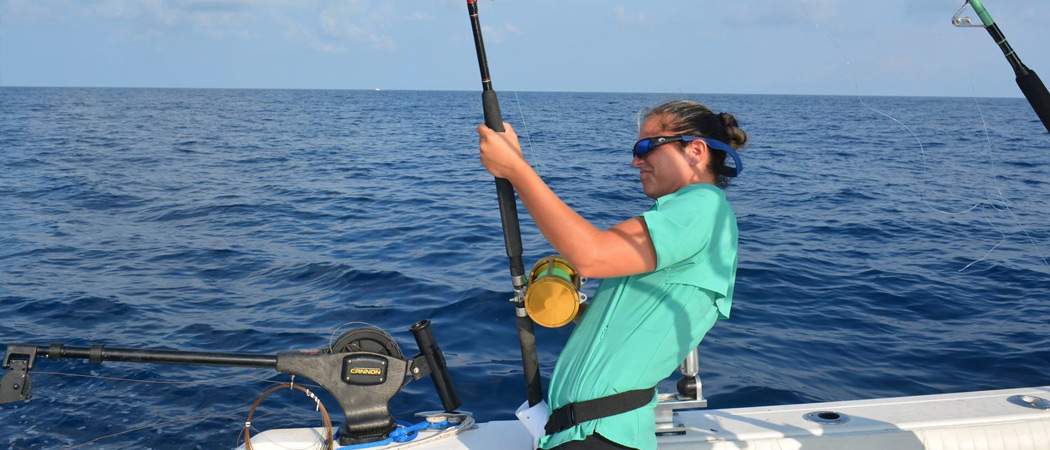 Captain Keith Logan will show you everything you need to know about fishing as he's been fishing the SC and NC waters for more than 35 years. Choose any adventure you're up for including inshore, nearshore, Gulfstream and deep sea fishing charters and reel in the catch of a lifetime. One review described their experience as "great captain, smooth process, great equipment, no complaints!"
To book your charter now, visit: The North Myrtle Beach Fishing Charters Page
The New Inlet Princess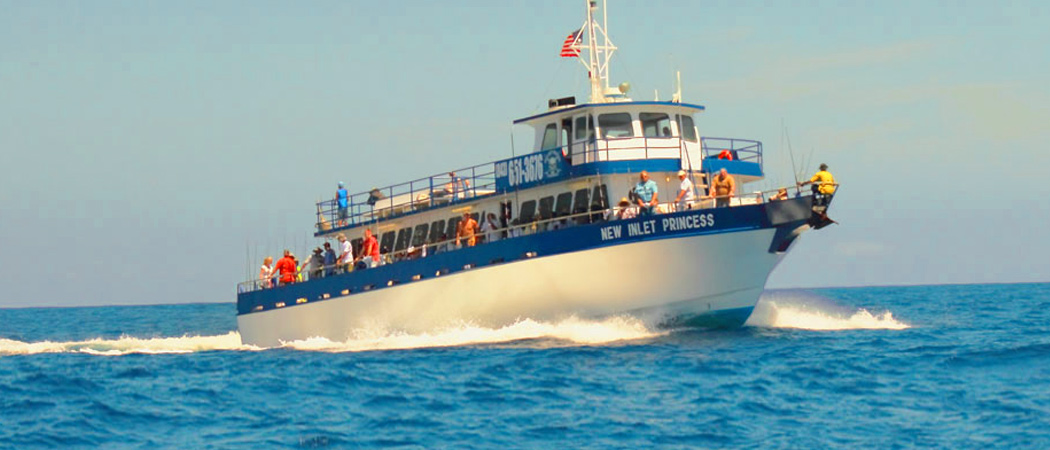 Step aboard sea-bound royalty on this massive fishing charter boat that departs from Crazy Sister Marina in Murrells Inlet. Choose from an afternoon shark fishing excursion that travels up to 12 miles offshore, a half-day sea bass charter, and the longer continental shelf and all-day fishing charters that ride out to 60 miles offshore. The Inlet Princess features an air-conditioned cabin, upper deck, restrooms, and snack bar.
To book your charter now, visit: The Inlet Princess Party Boat Fishing
First Strike Charters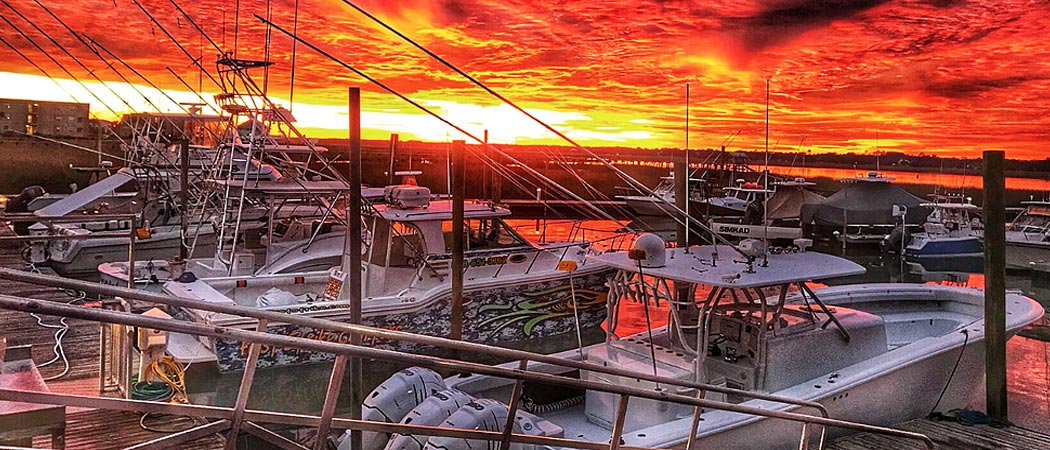 This adventure is perfect for first-time fishing families! While aboard the 25-foot Makin' Wake that departs from Marlin Quay Marina in Murrells Inlet, you'll receive lifetime lessons on the sport. They'll also make sure you have the proper fishing license, gear, bait and tackle needed for success.
To book your charter now, visit: Family Fishing With First Strike Charters
Little River Fishing Fleet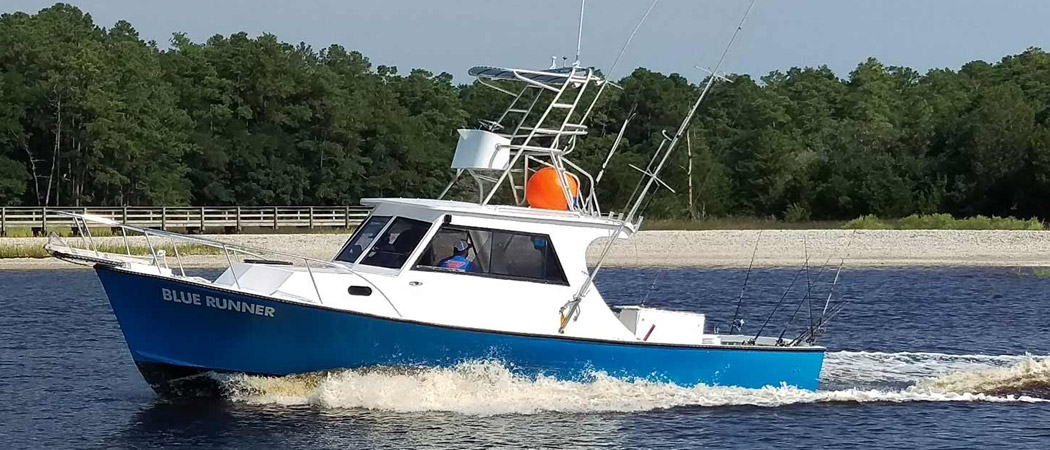 Departing out of BW's Marina and Cricket Cove Marina out of Little River, this charter company offers half-day, ¾-day and full-day charters, with inshore, offshore, deep sea, and gulf stream fishing options.
To book your charter now, visit: Little River Fishing Fleet
And when you're ready to lay your head down for the night on land, check into these Condo-World resort options:
Bay Watch Resort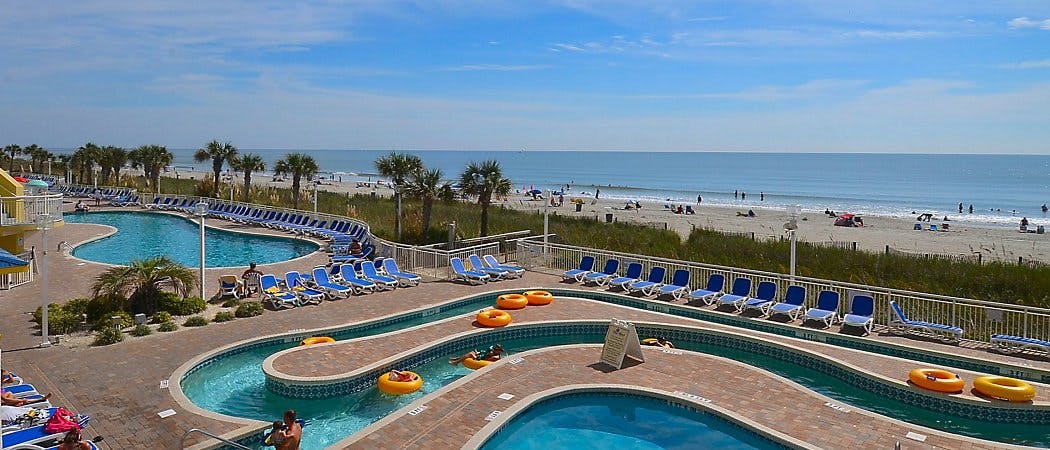 This resort is the pulse in the heart of North Myrtle Beach. The three towers of Baywatch house beautifully appointed 1- and 3-bedroom condos, where you can make yourself at home. You'll love the 600-foot pool deck surrounding multiple pools, spas, indoor pools, lazy rivers, and kiddie pools. You'll also love getting refreshed at the oceanfront pool bar & grill, cocktail lounge and sports bar onsite.
Oceans One Resort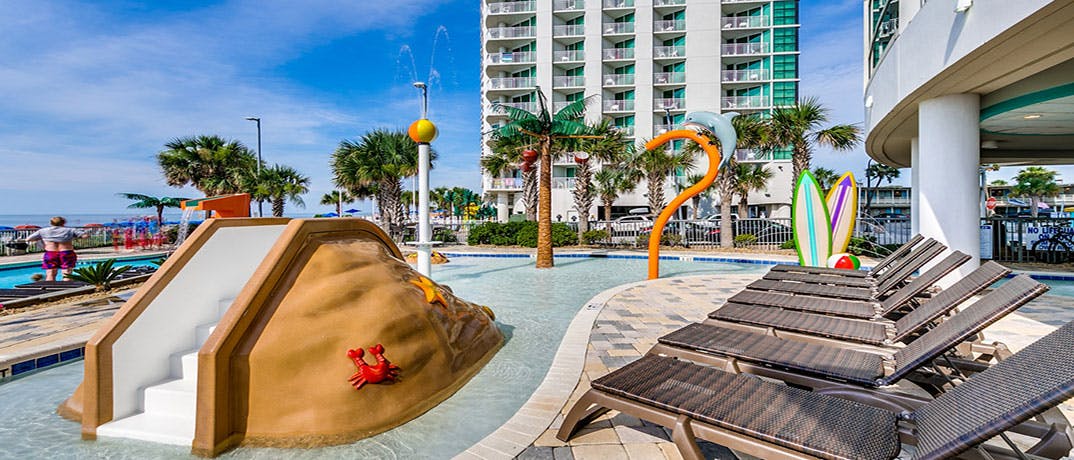 Ocean's One in Myrtle Beach is one of the Grand Strand's newest resorts, complete with modern architecture and contemporary decor throughout its posh 1-, 2- and 3-bedroom condos dressed in both comfort and style. Relax at any of the onsite amenities, including indoor and outdoor mineral pools, multiple hot tubs, lazy rivers, kiddie pools, interactive splash area, waterfall and sun deck.