Looking for the best resort in Myrtle Beach or condo in North Myrtle Beach to watch the 4th of July fireworks in Myrtle Beach? Look no further! We have compiled a list of the best places to catch the show. From Cherry Grove Pier to the Murrells Inlet Marsh Walk, there is something for everyone. So grab your friends and family, head on over to one of these great locations and enjoy the Independence Day celebrations at the beach.
Myrtle Beach Boardwalk & 2nd Ave Pier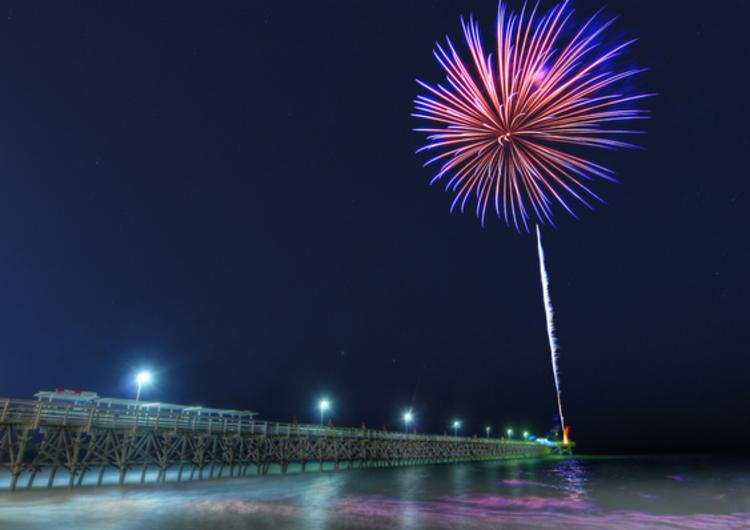 Spanning 1.2 miles from 14th Ave all the way to 2nd Ave, Myrtle Beach Boardwalk is one of Myrtle Beach's most popular places to watch fireworks. Fireworks at 2nd Ave Pier start at 9 PM.
Broadway at the Beach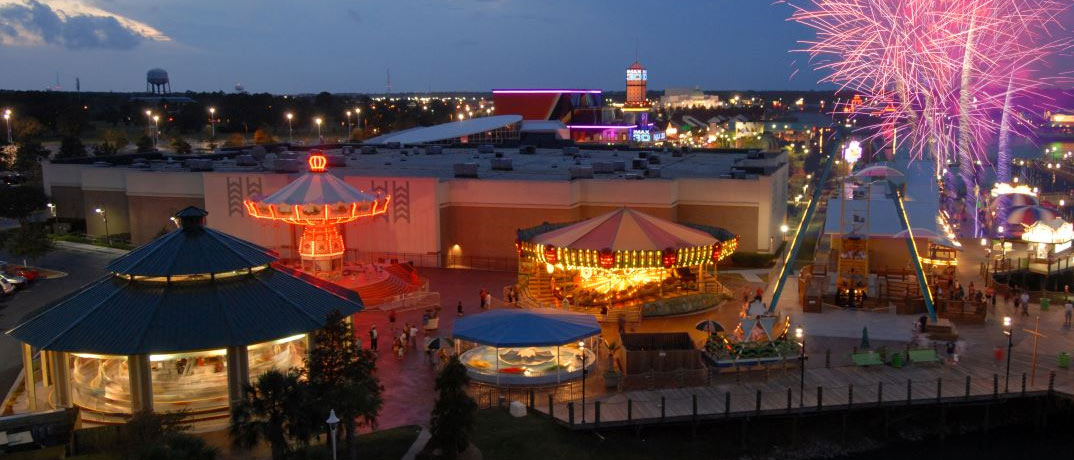 The fireworks take place over Lake Broadway at Broadway at the Beach. Parking is going to be limited, so plan on getting there early to secure a spot. Fireworks at Broadway at the Beach start at 10 PM.
Cherry Grove Pier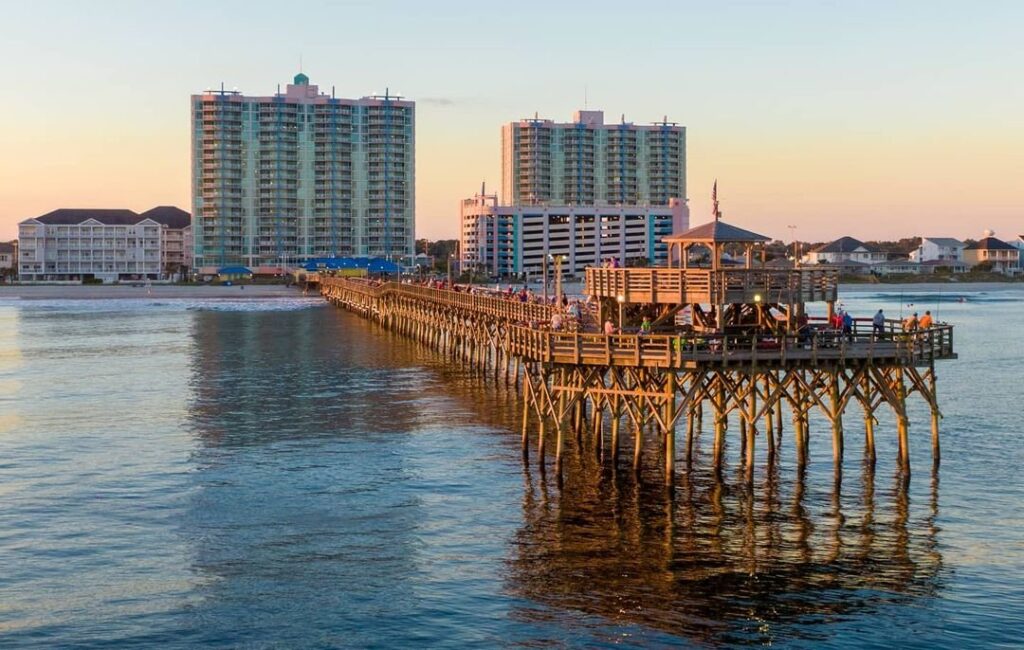 In our opinion, Cherry Grove Pier is the best place to watch fireworks in North Myrtle Beach on the 4th of July. The pier is located in Cherry Grove Beach and is directly connected to Prince Resort. Remember, this is a very popular spot, so make sure to arrive early to beat the traffic. Fireworks at Cherry Grove Pier start at 9:30 PM. (Due to repairs this is still TBD for 2023)
Barefoot Landing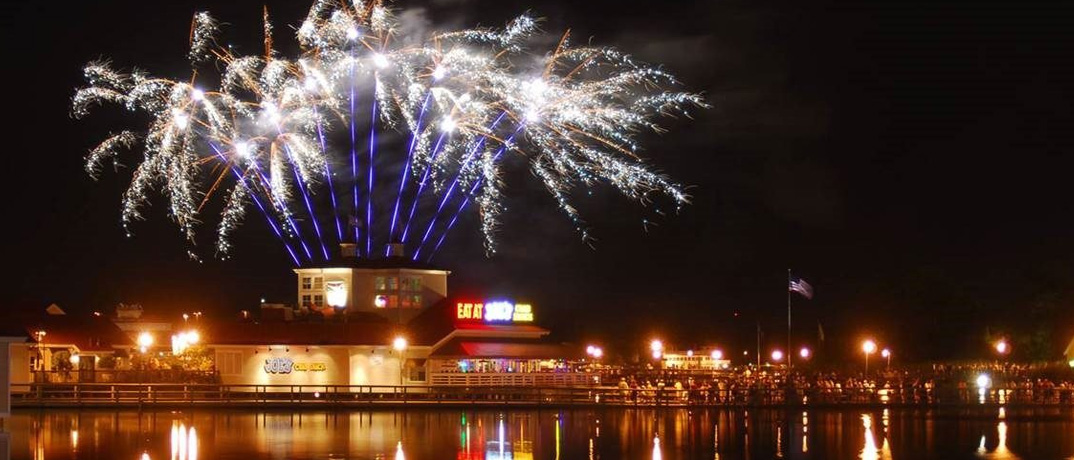 Located in the Windy Hill Beach section of North Myrtle Beach, Barefoot Landing is home to more than 40 stores, restaurants and attractions. Fireworks at Barefoot Landing start at 10 PM.
Murrells Inlet Marsh Walk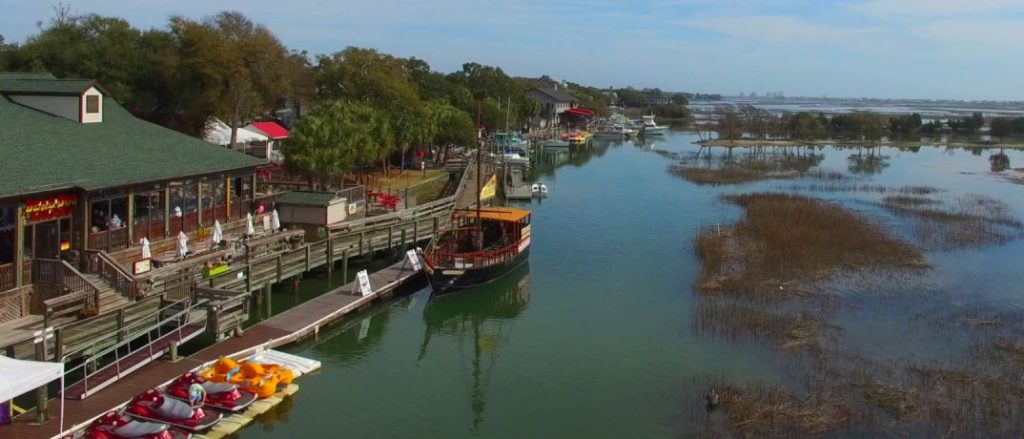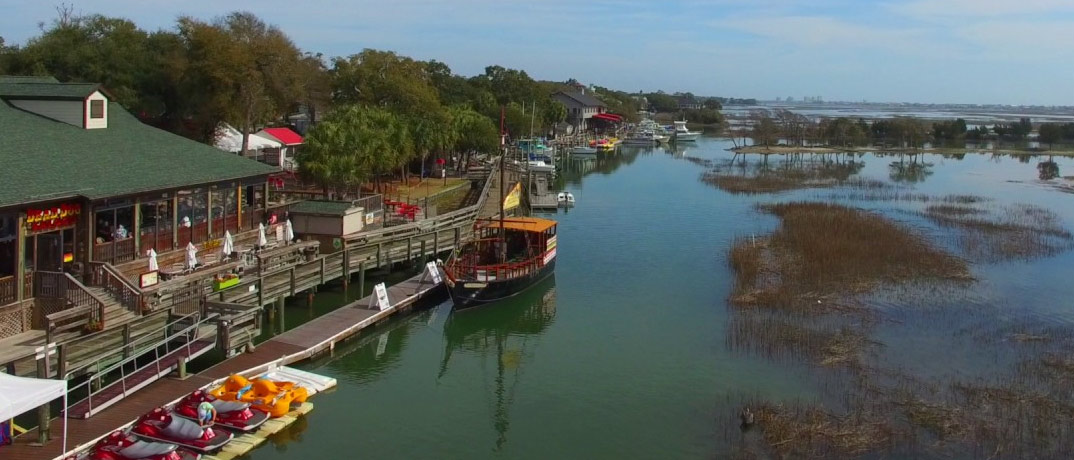 The Murrells Inlet Marshwalk is a stretch of waterfront property that multiple bars and local restaurants call home. Some of the most popular picks are Wicked Tuna (amazing local seafood), Drunken Jack's (excellent drinks) and the Dead Dog Saloon (live music).Fireworks at Murrells Inlet Marsh Walk start at 10 PM.