A Disney Vacation-Tips, Time Savers and Terrific Times!
You're planning the family vacation of a lifetime – Disney World!
Disney World brings in over 40 million people every year because of its massive appeal to both adults and children. We've scoured the web for you and summed it all up into a neat little list of Disney vacation tips, time savers and ways in which to save money.
Walt Disney World awaits you and your family-read on!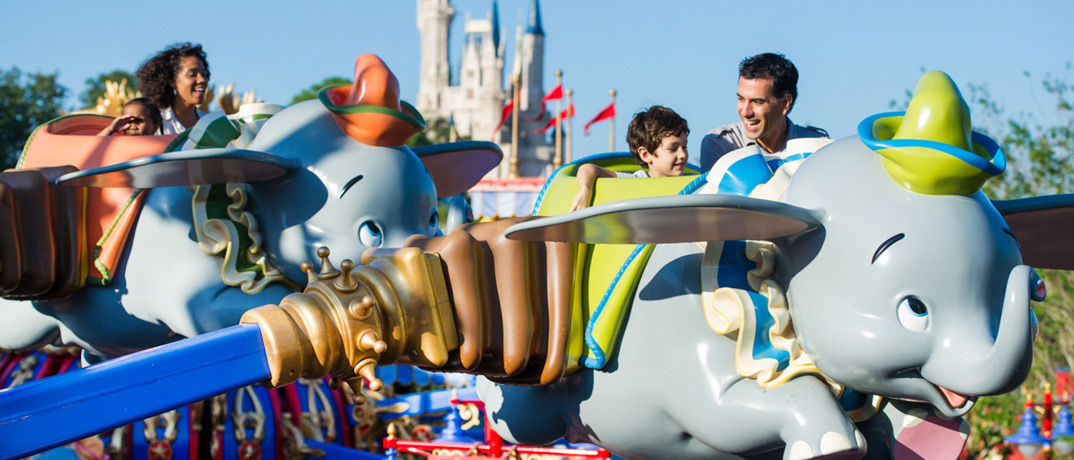 Book and Plan Early
Planning is everything.
Depending on the time of year you book and how far in advance you do so, you can snap up some savings. For additional savings, book your own Disney vacation online at Disney Info. Booking during certain times of the year (August, September and January) offers substantial savings at Disney World as well. If you'd prefer to use the official Disney site, click here.
Timing is Everything!
Disney World has four major theme parks and two water parks. Disney World is huge – about 40 square miles so you'll need to set some realistic expectations, plan what you want to see each day and pace yourself!
Each park has slightly different opening and closing times. Plan your day around these times. Disney Hollywood Studios opens at 8 a.m. while the others open at 9, so if you're an early riser, start at the studio. Plan to get there about 45 minutes before it opens. Disney's Animal Kingdom is right next to Hollywood Studios, so if you want to cover two in one day, these are the two to tackle.
Your next day could be Epcot and then, stroll along Disney's Boardwalk. The boardwalk is open 6:30 a.m. to 2 a.m. Finally, spend a day or two at Magic Kingdom, the most visited park of any of Disney's parks.
Want to know how long you'll wait in line for a ride or attraction? Download the app, Lines here for iPhone and here for Android.
Visit Touring Plans that has an awesome trip planning tool to help you figure out what park is the least crowded every day during your stay.
For a list of times where each park opens and closes check out this link.
If you do find yourself waiting in line, there's a free app to keep you and the kids entertained. Download the Play Disney Parks app here for iPhone and here for Android,
Disney Fast Pass is a timesaver. You can book reservations well in advance of your arrival. It's free and you can make those plans a month in advance. We've found a blog that answers all your questions about Fast Pass here. Take a look at Tips and Strategies here. To pick one up visit Disney's Fast Pass page.
If you need to cool off, Disney has two water parks. Disney Blizzard Beach Walk and Typhoon Lagoon. Both open daily from 10 a.m. to 6 p.m.
For a map, click here.
Money Saving Tips
If you happen to be a Costco member, use their travel services to snag some savings. There are deals to be had here which showcases several Disney World packages to choose from. There're also ways to save money and customize park hopping to your liking. Check out Discount Orlando Them Park Tickets.
Undercover Tourist also offers discounted tickets here. Military families and veterans can check this website, Military Disney Tips for discount that are good for you and your family at Disney World. If you're an avid Disney World visitor, it may very well be worth it to purchase an annual pass here.
Pick up Disney Gift Cards at most any location, but check your credit card for discount deals on these. Often credit cards such as Chase, Citi and American Express offer a small discount when you use your card to do so.
Buy Disney-inspired t-shirts and other brand-specific Disney swag at an outlet. Visit Orlando International Premium Outlet's Disney Character Warehouse. Or buy an inexpensive autograph book and have Disney characters sign-great memorabilia for the kids!
Figure out the absolute best ticket deal and price for you according to your stay by using Disney World Comparison Ticket Comparison Tool here.
For Disney coupons, check out Couponing to Disney and Mousesavers.
Food & Drink
Though Disney World has a plethora of restaurants, you can save time and money by bringing your own water bottles and food in as the park has an open policy about that. Should you decide a better option for you is eating there since you'll be there most of the day, Disney has several dining package options-click here to check those out.
When you come home to your luxury condo at Condo World, all have kitchens so dining in is always a great option, as there's several grocery stores nearby for you to stock up the fridge and pantry during your stay. If you'd rather have them delivered, try Garden Grocer and yep, there's an app for that!
Lodging – Stay Elsewhere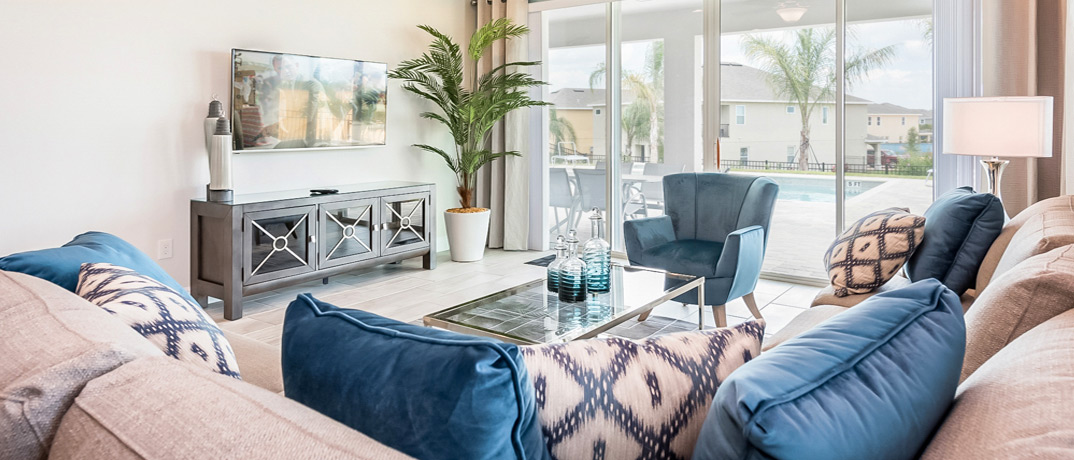 One of the best ways to save is to stay off the Disney Resort. Condo-World has so many options that are very near to Disney World, you'll be glad you decided on one of our private, luxury vacation rentals in Orlando!
Visit the happiest place on earth – Disney World – and book online now to start planning your dream trip!