Top Tips for Visiting SeaWorld Orlando
Before you and your family make a giant splash at SeaWorld Orlando, we wanted you to be prepared with the best ways to do a deep-dive into all of the ins and outs of this massive theme park that's been making waves in Orlando since 1973 so you'll be as happy as a clam.
From exhibits to shows to coaster rides, you'll want the best way to experience your getaway and your encounters with orcas, penguins, otters, dolphins and more. Here's a collection of some of our top SeaWorld tips and tricks to check off before your trip to SeaWorld Orlando:
What to Wear
Yes, it's Orlando, Fla., and usually it's either hot or hotter than hot in the Sunshine State, but it's a good idea to dress in layers or to bring a jacket for the chilly indoor SeaWorld Orlando attractions – especially in the case of the ice-cold "Wild Arctic" or "Antarctica: Empire of the Penguins" attractions. And, because it is SeaWorld and the majority of attractions center around water, it's a good idea to wear quick-dry clothes, or to pack rain gear, because you'll most likely get soaked at some point. It may even be helpful to pack a towel in your backpack to dry off the kids (and you).
What to See
This has much to do with your preferences and priorities, but it can also be dependent on the weather, which changes quickly in the afternoons of Orlando's summer and fall wet seasons. Before you're stuck in a downpour outdoors, check the weather forecast in the morning to plan out the best times to take advantage of those indoor exhibits.
Rides
Try to hit the top attractions on your list first so you don't run out of time before the end of the day! Roller coaster rides like the Manta, Mako and Kraken at SeaWorld Orlando tend to have lower wait lines in the mornings, evenings and during the animal show times. This trio will also travel at faster speeds once you're on board. Journey to Atlantis is a more relaxed ride. Shamu's Happy Harbor is a great family-friendly ride area behind Shamu Stadium, featuring the Shamu Express, a four-story Net Climb and more.
Shows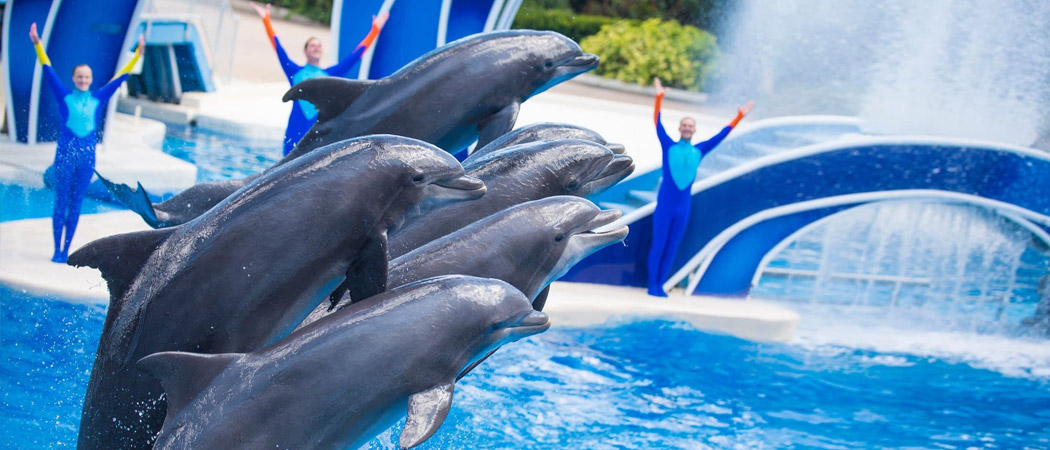 The animal shows at SeaWorld Orlando are second to none, with rare opportunities to interact with the park's phenomenal sea creatures, including dolphins, sea lions, otters and more. Add-ons include hand-feeding stingrays and seals. Seats at these popular shows fill up fast, so it's recommended to arrive 20-30 minutes before showtime, especially on busier park days.
Tours
Make your visit even more memorable, with a special conservation program or educational tour that takes you behind the scenes of SeaWorld and up close with penguins, dolphins, sea lions or beluga whales. There's even a special tour of the park's rehab area, where staff treats injured or sick rescue animals.
If that's not enough, SeaWorld Orlando also has two nearby sister parks: Aquatica, a water park laid out in a South Pacific theme, and Discovery Cove, which features a dolphin swim and coral reef snorkeling.
Where to Park
SeaWorld Orlando parking runs around $20. To avoid this hefty parking fee, check into free shuttle service from your resort or discount transportation from park packages and coupon deals.
Good to Know
Did you know there are free charging stations in the park? Now you do! We know you'll be on photo-taking overload, so your device battery may be drained. Which also gives you time to get recharged and off your feat. Two charging stations are located near the Nautilus Theater and between the Antarctica area and Dolphin Theater.
Where to Stay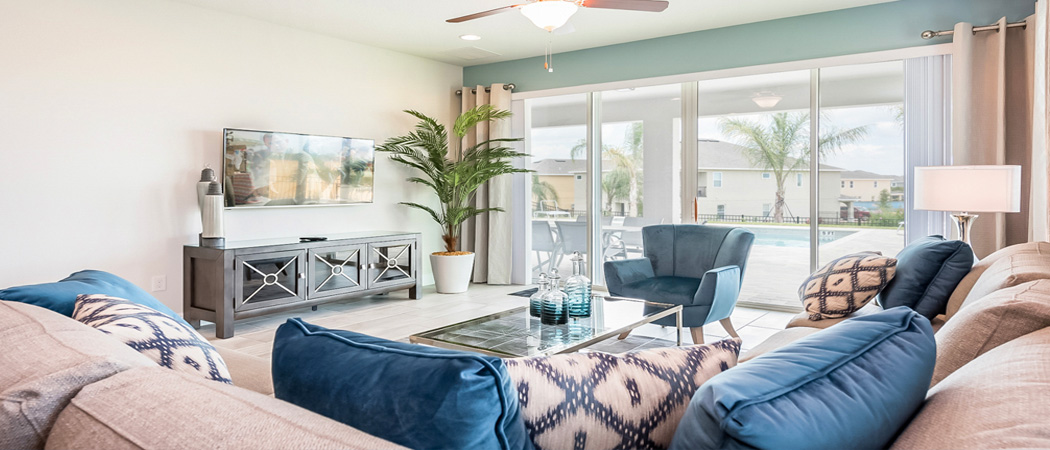 While there are no resorts on the SeaWorld Orlando property, Condo-World offers a wealth of luxury resorts and homes conveniently located nearby that all feature lavish interior designs, spacious layouts and indulgent water amenities for families of all sizes. Check out our full inventory of condos and vacation rentals in Orlando right now!