If you're hankering for one of the best dinner shows in Pigeon Forge, you'll want to take a seat at The Grand Majestic Dinner Theater. Not only do they feed you a delicious all-you-can-eat feast, but they will also fill you up with some of the most outstanding entertainment in the Smokies.
This family-fun dinner theater in Pigeon Forge is home to a trio of award-winning shows: "Soul of Motown," "Hit Parade," and "Hazzard Hoedown."
The Dinner Menu Details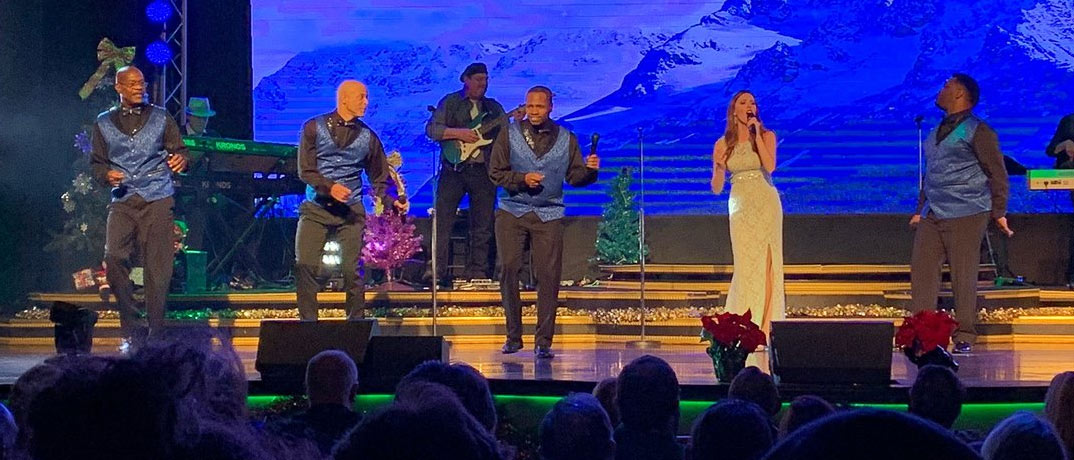 And before you witness this all-star cast of performers on stage, you'll be treated at The Grand Majestic Dinner Theater to one of the largest all-you-can-eat buffet dinner before every show. The lineup of 15 selections on the Grand Majestic Dinner Theater menu includes three entrees out of a choice of meat loaf, roasted turkey, chicken Alfredo, chicken tenders, pasta with marinara, honey baked ham, teriyaki meatballs or chicken and dumplings, as well as sides such as rice pilaf, baked beans, mac and cheese, sweet potatoes, homemade stuffing, seasoned sweet corn, honey-glazed carrots, green beans with bacon, French cut green beans, mashed potatoes with gravy, sliced fruit medley, cranberry sauce, apple sauce and a dinner roll. Dessert is the chef's choice each night; soft drinks, iced tea, coffee and a wide selection of beer is also available.
3 Unique Theatre Shows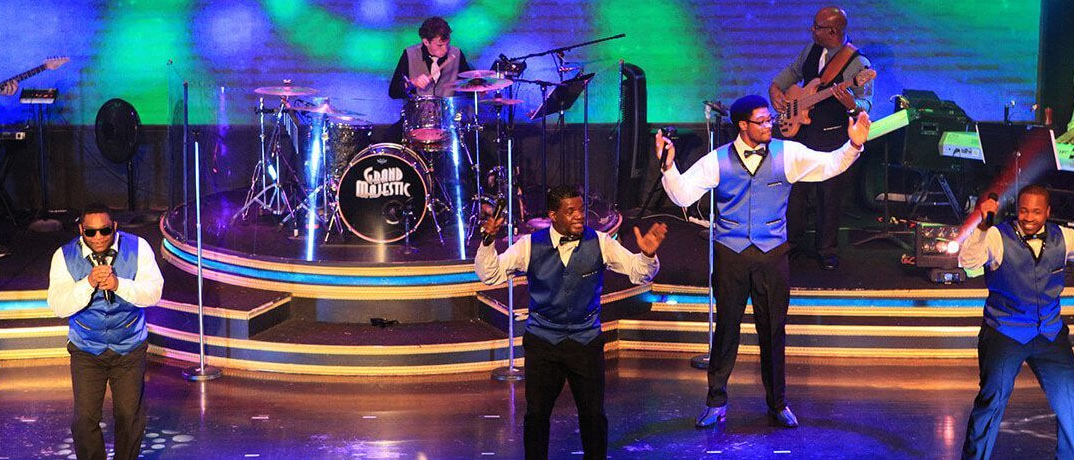 Then it's showtime! Here's a brief synopsis on each of the theatre's shows:
"The Soul of Motown." This tribute to Motown's legends will have you tapping your feet and humming along at this top-rated Motown show in Pigeon Forge. Crooning vocalists and talented dancers combine to feature the legendary hits from The Drifters, The Platters, Sam Cooke, Smoky Robinson, Marvin Gaye, Stevie Wonder, The Four Tops, The Temptations, Aretha Franklin, Gladys Knight & The Pips and more. It's amazing how they can fit all of this mega music into one show!
"The Hit Parade." Sit back and enjoy this high-energy show that showcases all the hits from the 1950s and 1960s. It's a harmonious colorful parade of singing and dancing and rocking around the clock on stage, recreating classics from sensations like Frankie Valli and the Four Seasons, the Everly Brothers, Neil Diamond and, of course, Elvis Presley. The all-American Hit Parade also features a tribute to our military in our home of the brave.
"Hazzard Hoedown." We all loved the classic TV show and this family-fun musical recreates all of the adventure and action of the Duke boys, Daisy and the gang of Hazzard County. The plot of this show (similar to most of the TV episodes) is that they all must save Uncle Jesse's farm from the greedy Boss Hogg by competing in the town's talent contest to win the grand prize. You'll love this knee-slappin' show that brings "The Dukes of Hazzard" characters to the stage larger than life!
The Grand Majestic Dinner Show is located at 2330 Parkway in Pigeon Forge. For more information on a show schedule and to book tickets, visit www.thegrandmajestic.com.
Where to Stay In Pigeon Forge, TN?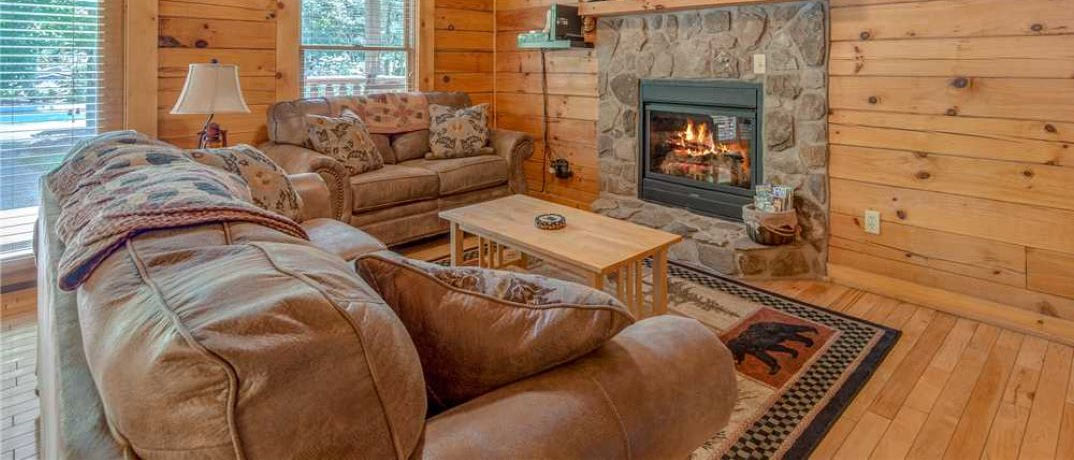 And when you're ready to book your stay in Pigeon Forge, Condo-World has a host of options in this quaint mountain town. From one- to five-bedroom cabins and condos, these accommodations boast sweeping views of the Smoky Mountains, spacious layouts and luxurious amenities, such as hot tubs, pools, theater rooms, game rooms and more – some are even pet-friendly, so you can bring your fur babies on your trip, too. You'll love the peaceful surrounds of the great outdoors in this new home away from home for you and your family!