Hankerin' for some dinner – with a show on the side? Your best bet in Pigeon Forge is the Hatfield & McCoy Dinner Show, a delicious combination of feast and fun. And this time of year, the Hatfield & McCoy Show is cooking up its seasonal Christmas Disaster Dinner Feud show through Jan. 4.
The Dinner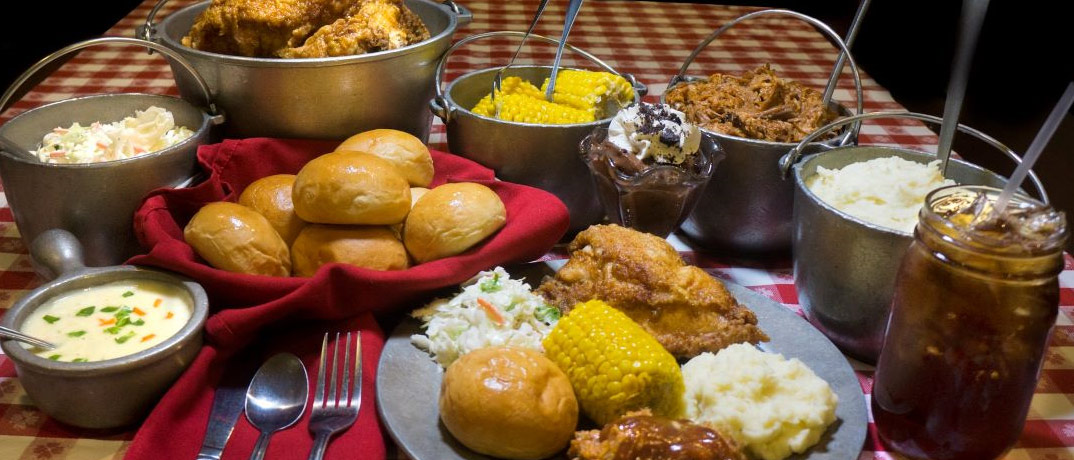 You'll definitely want to bring your appetite to the Hatfield & McCoy Dinner Show because they serve up a full, Southern, home-cooked, all-you-can-eat feast, which includes "Feudin'" fried chicken, open pit pulled pork barbecue, Southern-style creamy soup, smashed potatoes, corn on the cob, Ma's hot homemade bread, "No Tellin' What's In It" coleslaw, and Granny's Famous Specialty Dessert. No need to be shy at this table – fill up your plate time and time again!
The Show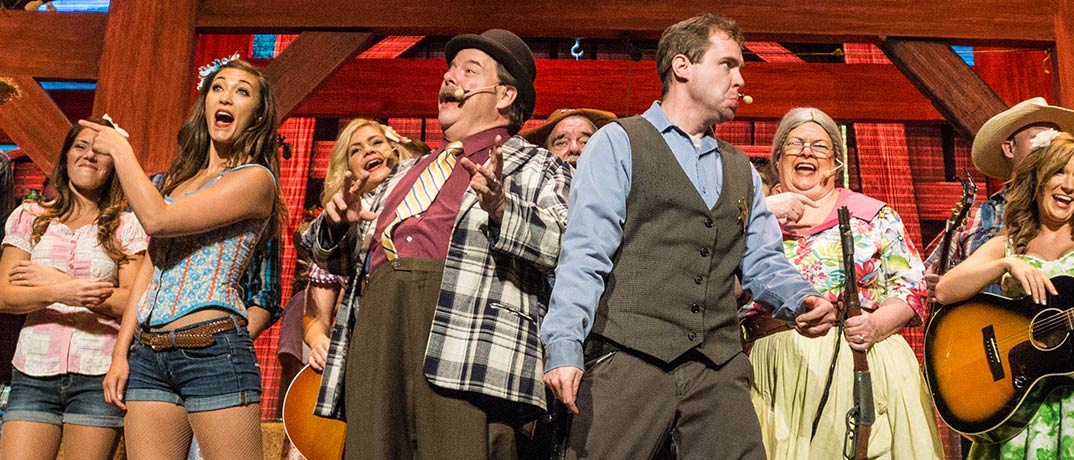 This feud that takes center stage takes family fights over the holidays to a whole new level! The Hatfield & McCoy Pigeon Forge show features comedy that packs a punch, as Pa Hatfield and Ma McCoy try to set aside their differences in the merriment of the season.
The Hatfield & McCoy Dinner Feud is based on an actual historical family feud between the Hatfields of rural West Virginia and the McCoys of Kentucky between 1863 to 1891. The war culminated on New Year's Night, 1888.
But on the night of the dinner show, all of the chaos and commotion is combined with fun-filled comedy, festive holiday carols, dancing and athletic stunts performed by an incredibly talented cast. You'll be on the edge of your seat! The memorable, entertaining show is guaranteed to become a new holiday family tradition! Downtown Pigeon Forge is loaded with family attractions, but this is a must-stop that you won't forget.
Show times are 5 and 8 p.m. daily. Hatfield and McCoy dinner show prices range from $29.99 for children to $56.99 for adults. The theater is located at 119 Music Road in Pigeon Forge, Tenn. For more info and to reserve your tickets, visit www.hatfieldmccoydinnerfeud.com.
The Overnight Stay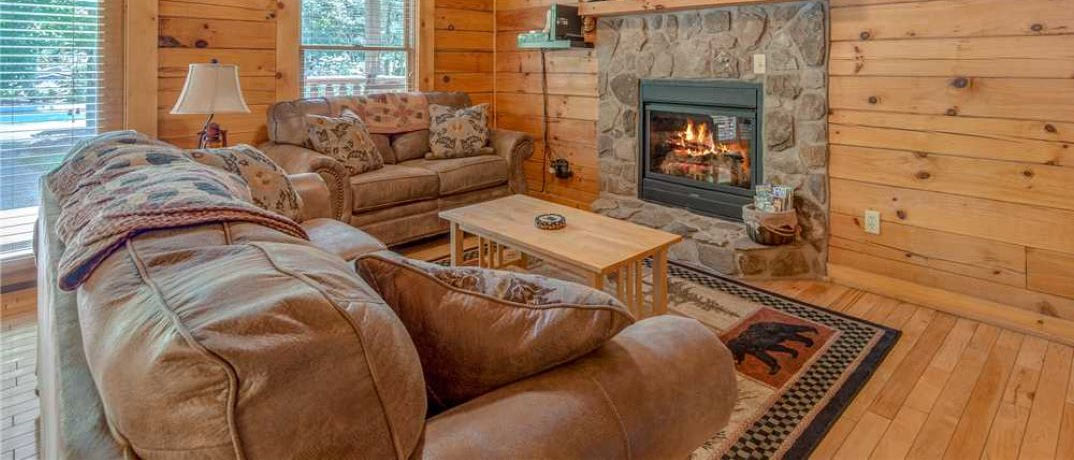 And when you're ready to book your stay in Pigeon Forge, Condo-World has a host of options in this quaint mountain town. From one- to five-bedroom cabins and condos, these accommodations boast sweeping views of the Smoky Mountains, spacious layouts and luxurious amenities, such as hot tubs, pools, theater rooms, game rooms and more – some are even pet-friendly, so you can bring your fur babies on your trip, too. You'll love the peaceful surrounds of the great outdoors in this new home away from home for you and your family!