When planning your next visit to North Myrtle Beach, make sure to leave time for a tour of Alligator Adventure! Right next to Barefoot Landing, you will find one of the largest reptile facilities in the world. From alligators to snakes to tortoises, you will find plenty of animals to entertain the whole family.
See the Animals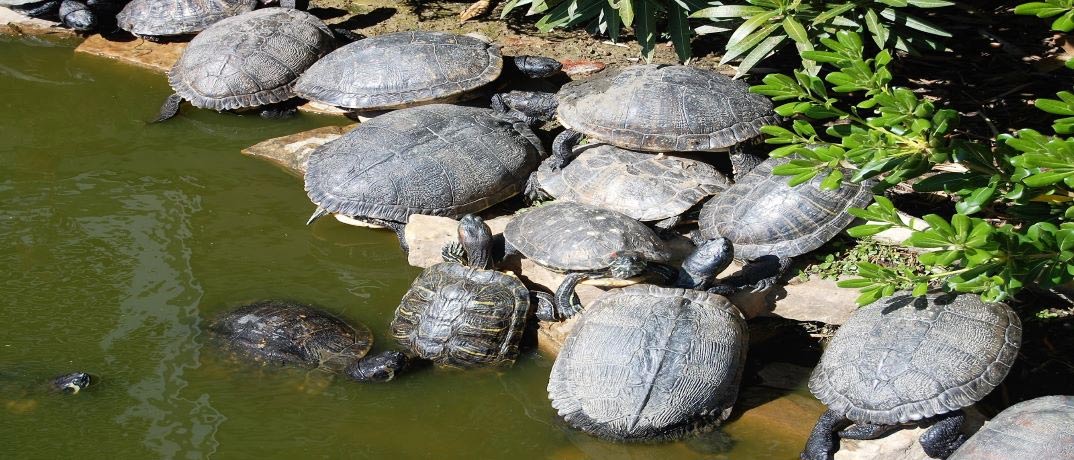 Alligator Adventure in North Myrtle Beach has American alligators, Caiman alligators, albino alligators, Chinese alligators, crocodiles, crocodilians, lizards, tortoises, turtles, the King of the Crocs and Bob, the tail-less alligator. There are also 3400 kinds of snakes around the world and you can find some of them at Alligator Adventure as well.
You will find more than just reptiles here though! You can see bobcats, cassowaries, flamingos, eagle owls, cranes, frogs, kookaburras, ostriches and macaws. If you prefer furry animals, they also have marmosets, lemurs, and squirrel monkeys. And, if you've seen the new Lion King movie, you will enjoy seeing the hyenas up close and personal!
Live Shows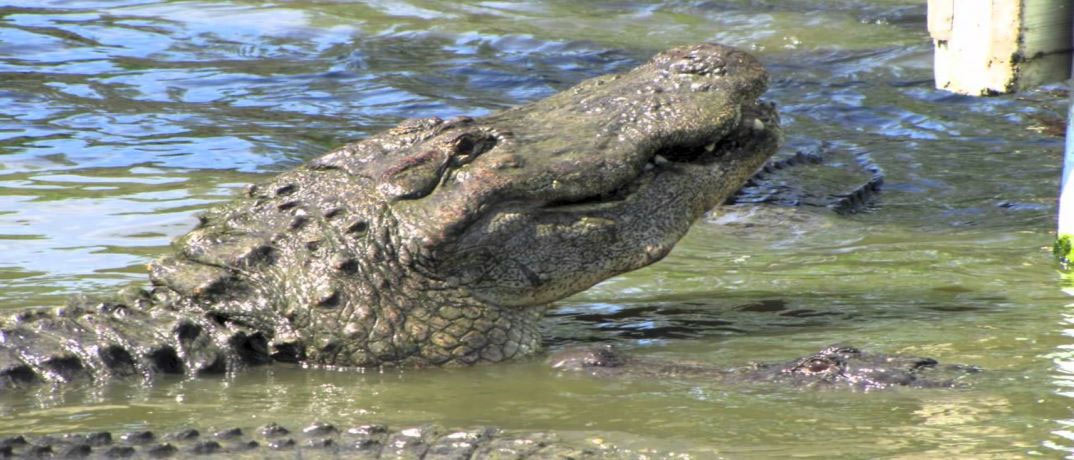 Alligator Feeding
After you've seen all the animals in their natural habitats, watch alligators leap out of the water and chomp down on their dinner during a live feeding! Sometimes "The Croc Doc" will be there to answer any questions you have about the animals during this time as well. The live feeding shows run between April to October, because alligators don't eat during the cooler months, and is a show you don't want to miss. See how high these alligators will jump to reach their food and find out what they love to eat during the life feeding alligator tours!
If you're coming to Myrtle Beach during the cooler months and won't get to see the feeding frenzy, you will still can see the alligators up close and personal. There are alligator handling and lecture tours that bring alligators just a few feet from you while a trained lecturer tells you everything you ever wanted to know about alligators. You can even get your picture taken with an alligator and get to touch one, if you're brave enough.
Snake Handling
Have you ever wanted to wear a live snake as a hat? Or find out if they're actually greasy and slimy? If so, the snake handling live show at Alligator Adventure in North Myrtle Beach is the place for you! Find out specific information about different kinds of snakes and be the lucky audience member to hold one of them, too.
Additional Information
Pricing
Adults agents 13-61 pay $26.99 per ticket
Kids 4-12 are $18.99 per ticket
Kids 3 and under are free
People over 62 years old pay only $24.99
Military members receive 10% off tickets.
When purchasing your Alligator Adventure ticket, make sure to get a 2nd day free pass so that you can come back for a second tour within seven days of your initial visit. You may have to do that considering how big the facility is.
You can download the park map here so you can plan your trip: Park Map. If you're a local or you come to Myrtle Beach multiple times a year, you can purchase an annual pass for $69.99 for adults and $49.99 for kids.
Hours
Alligator Adventures is open 9AM-9PM, daily.
Where to Stay in North Myrtle Beach
Windy Hill Dunes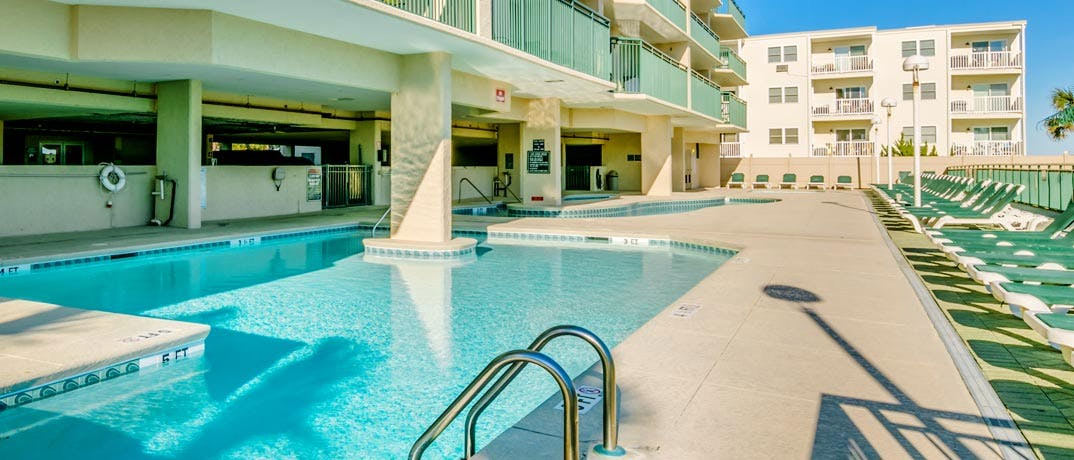 Windy Hill Dunes has three- and four-bedroom condos, with penthouse options, in North Myrtle Beach. Less than ten minutes from Alligator Adventure, you can enjoy panoramic views of the ocean and immerse yourself in beauty. Windy Hill Dunes has amenities to keep everyone entertained and ways to relax after a long day touring reptiles and other animals.
Barefoot North Tower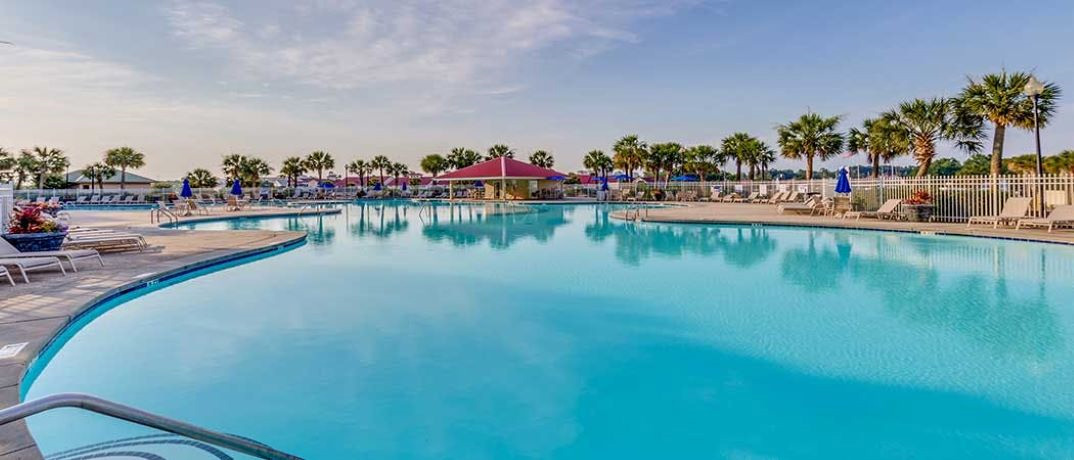 Barefoot North Tower has one of the largest pools in South Carolina as well as 1, 3 and 4-bedroom condos. Between amenities, golf courses and Barefoot Landing right across the waterway, there will be tons for you and your family to do after your Alligator Adventure tour.