Ready for something a little different to do on a beach vacation? Are you sunburned and need a break from the sun and the sand? Why not do something out of the ordinary and check out antique shops in Destin, Florida? Not just for the older crowd anymore, every one of all ages is antiquing, for what was old is now new, hip and retro, maybe even vintage! Grab your girlfriends and make a day out of it! Where to start for Destin antiques? We've got you covered, just take your pick from the list below, or maybe check out all four!
Flutterby Antiques
209 Main St, Destin, FL 32541
Start your journey at Flutterby Antiques at 209 Main Street in Destin. A charming antique shop in Destin for 15 years, they offer a handpicked selection of customized antiques as well as local art. Michele and Ron Sandstead are the owners and pride themselves in the way they display things, in "vignettes" to give everyone an idea of how it will look in their homes. They also love to help collectors find what they're hunting for, even if they don't carry it. Many customers say it's the prettiest antique shop they've ever seen, and the Sandsteads make them feel like family. Flutterby is also known for its handmade jewelry made from antique silverware and custom kaleidoscopes made from antique trinkets. For more information about this Destin antique store visit their Facebook page.
Antiques on Holiday
105 N Holiday Rd, Miramar Beach, FL 32550
Make your way to Antiques on Holiday located at 105 Holiday Road, Miramar Beach, Florida. A direct importer of European antiques, this antique store in Destin offers museum-quality pieces and an eclectic mix of collectibles. It houses about 11,000 square feet of space with 19 different vendors from around the world. Many say it's like walking into a museum, with everything from Greek statues to rare one-of-a-kind large pieces of antique furniture. Check out the Facebook page.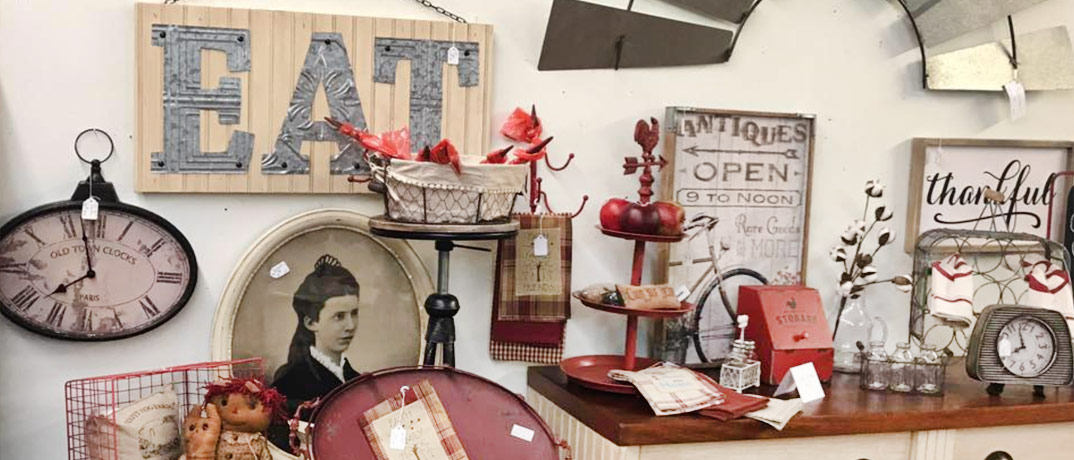 Smith's Antique Mall
12500 Emerald Coast Pkwy, Miramar Beach, FL 32550
Make sure to also go to Smith's Antiques Mall in Destin, which is right in front of Antiques on Holiday, at 12500 US Highway 98 W, Miramar Beach, Florida. 25,000 square feet of space houses more than 90 vetted antique dealers, each with their own style and design focus, ensures there's something for just about everyone. In business for more than 24 years, Smith's Antiques in Destin has everything from antiques and vintage items to reclaimed items and local art. What make this place so exceptional is that each individual booth has it's own unique charm and is set up by an individual antique dealer. Here you'll find a pleasant experience whether you're on the hunt for that rare, one-of-a-kind antique, or that special souvenir or unique gift. Find them on Facebook.
Clements Antiques & Interiors
9501 US-98 w, Miramar Beach, FL 32550
Finally, don't forget about Clements Antiques & Interiors at 9501 U.S. Highway 98 W, Miramar Beach, Florida. At this antique shop, a lot of their items date back to the 17th and 18th centuries, and carry pretty hefty price tags, although fabulous! People say a lot of their antiques look like they're straight out of English manor houses, like dining room tables that seat 24 people, and 8 feet tall curio cabinets. Keep in mind that with these antiques, you're making a quality investment, not just purchasing a piece of furniture.
So, that about rounds out Destin's list for the best antiquing. The next time you've had a little too much fun in the sun, or just want to do something a little bit different at the beach, check out any of the above choices and you won't go wrong. And remember, vintage and retro never go out of style, especially at one of the amazing antique stores in Destin, Florida!
Where to Stay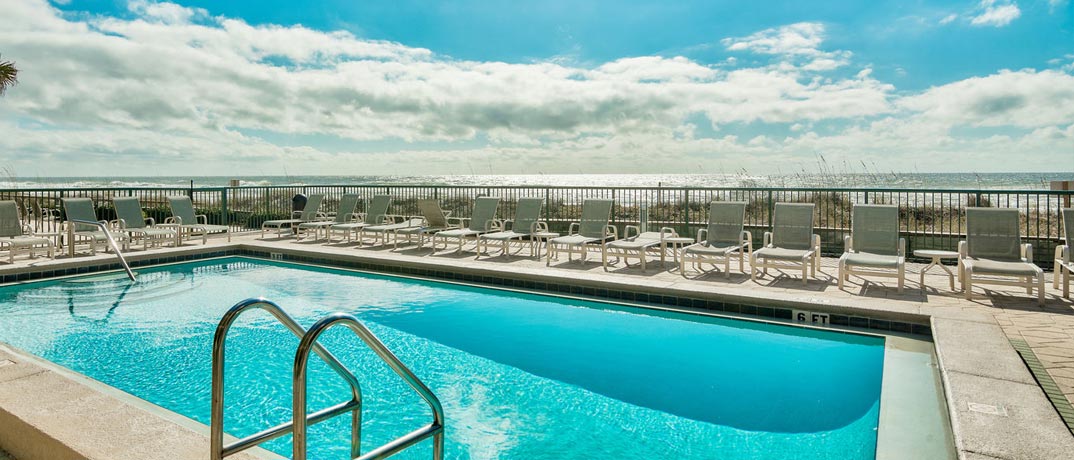 And for the perfect, relaxing Destin beach condo, don't forget to check out the many luxurious and designer-appointed vacation condos by Condo-World. Destin, the stunning coastline city situated on the beautiful blue-green waters of the Gulf of Mexico, awaits you with its fine sugar-white sand for your next beach vacation!
Be sure to check out Majestic Sun, 1, 2, & 3 Bedrooms – Gulf Front spacious condos in a 12-story building complete with stellar amenities and fully equipped kitchens that are ready for your families! Or check out Ariel Dunes in nearby Miramar Beach, situated on 300 acres of lush greens, tranquil lakes, and a 2,000-foot private beach, these spacious and upscale 1, 2, & 3 bedroom condos will not disappoint!