Best Margarita in Destin
In search of the best margarita in Destin? When you're at the beach, almost any time is margarita time. Do you like it frozen? On the rocks? Salt? A little fruity and sweet? No matter what you're craving, here are the best restaurants in Destin, FL, to go to for a mouthwatering margaritas.
La Paz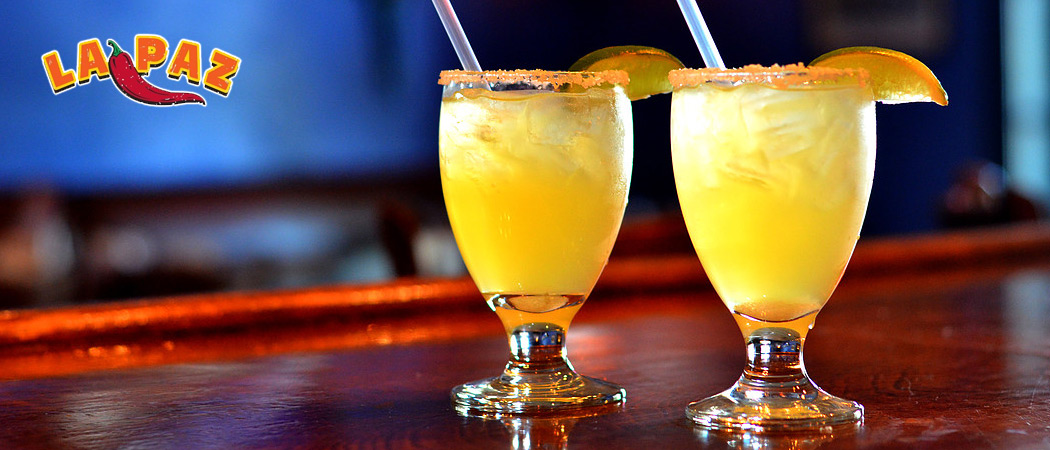 First up is La Paz, located on Gulf Shore Drive near Holiday Isle, which has been voted as the 'Best Margarita in Destin.' Their secret? Fresh juices squeezed daily and top-shelf tequila. Need we say more? You can't go wrong with their Top Shelf Margarita or an Infused Fresh Pineapple and Jalapeno Margarita in Silver Tequila. Wanting something more seasonal? Throughout the year, they feature seasonal margaritas, so you might show up to offerings such as a Blood Orange Margarita or a Muddled Strawberry Margarita. Yes, please! Oh, and the locals love it… for the margs and the food!
Margaritaville Destin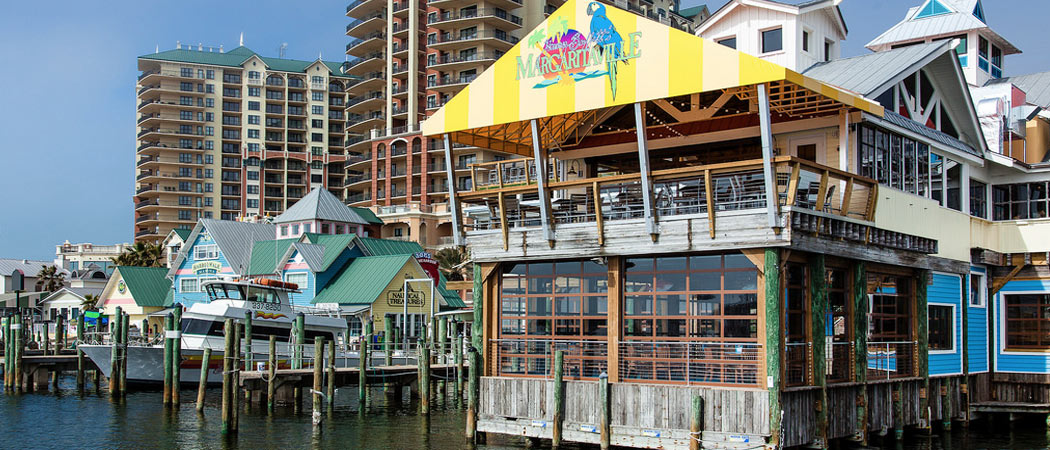 Would it really be a beach trip without a visit to the famous Margaritaville Destin located at HarborWalk Village? As the name suggests, they clearly know margaritas, and we suggest you add this to your "must visit for margaritas" list. From the Uptown Top Shelf Margarita or the Last Mango in Paris, to the Who's To Blame or Livin It Up margaritas, you're sure to get 'wasted away at Margaritaville.' (See what we did there? Just be sure you have a designated driver.) Are you looking for late-night margs at a bar in Destin, FL? The late night Happy Hour Menu boasts $5 Whose To Blame margaritas. Can't beat that. Thanks, Jimmy!
Pepitos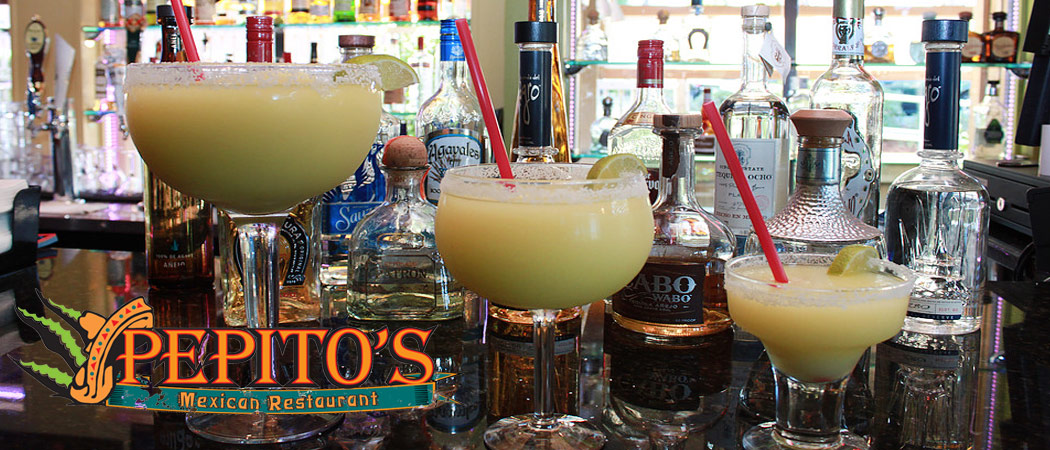 We couldn't talk restaurants in Destin, FL, who boast the best margaritas without mentioning one of the local staples, Pepitos! Wanna know where the locals go? This is it. They've got all the fancy margaritas, but they also have Margarita Monday featuring $1.99 small house margaritas and $9.99 house margarita pitchers! Need we say more!? That's a Monday we look forward to!
Lulu's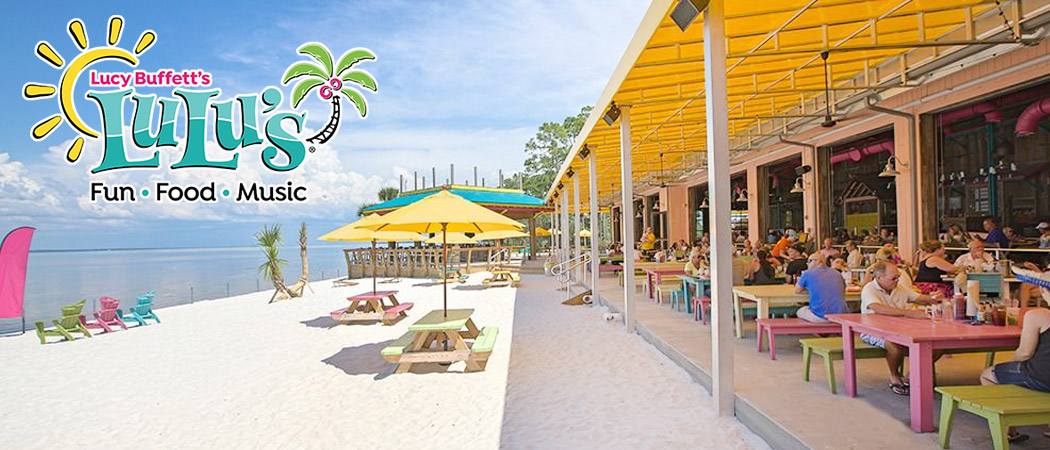 We're headed back to the Buffet's… Lulu's, that is! Apparently, this family has had a margarita (or two) in their lifetime. Frozen or rocks? Their extensive margarita menu has it all! Try the Cadillac Margarita, JB's Mo Perfect Margarita, or the Legendary Margarita on the rocks. Prefer the frosty freeze? Try the Cadillac Margarita frozen or the Homeport Margarita in Lime, Strawberry, or Mango!
Headed To Miramar Beach?
We wouldn't be doing you a favor if we didn't mention some of our favorite margarita hot spots just East of Destin in Miramar Beach! This area offers some of the best margaritas at locations where you can dip your toes in the emerald green waters while you sip the margarita in your hand from the sugar white sand. Most-loved restaurants for margaritas in Miramar Beach include Pompano Joe's and Royal Palm Grille (and their Beach Bar). Also, it's not on the beach, but definitely worth noting, Cantina Laredo at Grand Boulevard at Sandestin is a crowd pleaser when it comes to margaritas!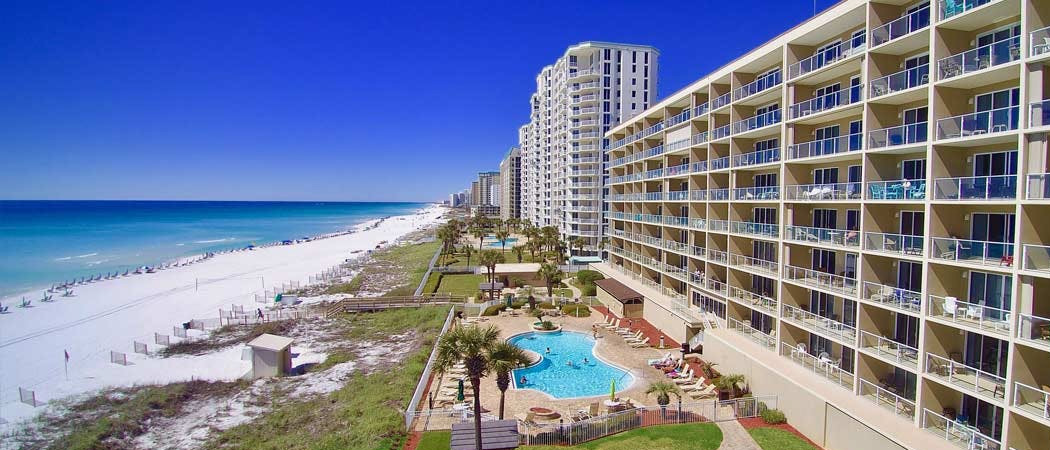 Be sure to drink responsibly and never drink and drive. Stay smart by booking a nearby condo rental in Destin Florida.
Here's to beach sittin' and margarita sippin' at some of the best restaurants and bars in Destin!