Bars On Main Street In North Myrtle Beach
The iconic Main Street in North Myrtle Beach, SC is a hot spot for fun times. It's home to some great bars and restaurants and offers great nightlife options in the area. Here are a few places to wet your whistle while you're visiting the beach!
Flynn's Irish Tavern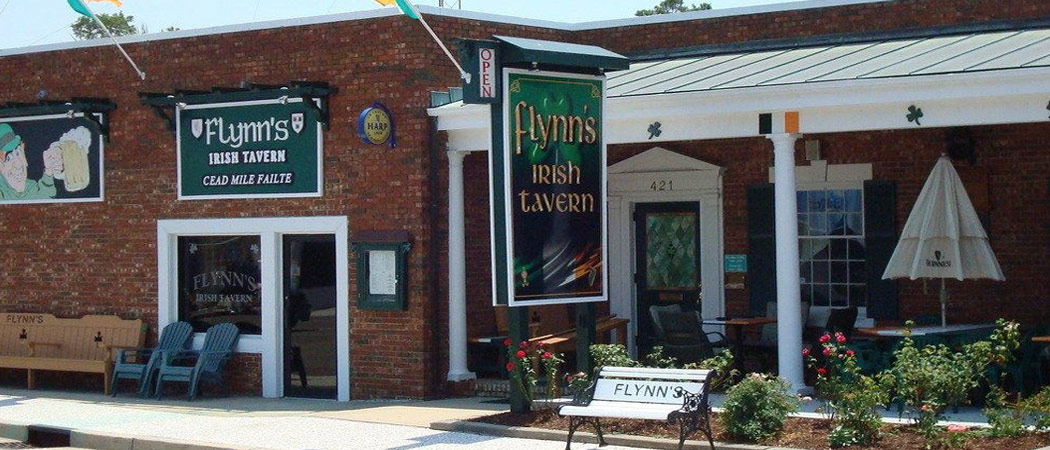 Flynn's Irish Tavern is located in the former jail and is home to a cozy bar inside as well as an outdoor patio. The Irish bar serves the best in Irish whiskeys, Guinness, Smithwick's, Magner's Cider and more. It's also a hot spot during the annual Irish-Italian and St. Patrick's Day festivals. Traditional Irish fare is featured on the menu and is always served with a smile. No trip to North Myrtle Beach is complete without a visit to Flynn's!
International Café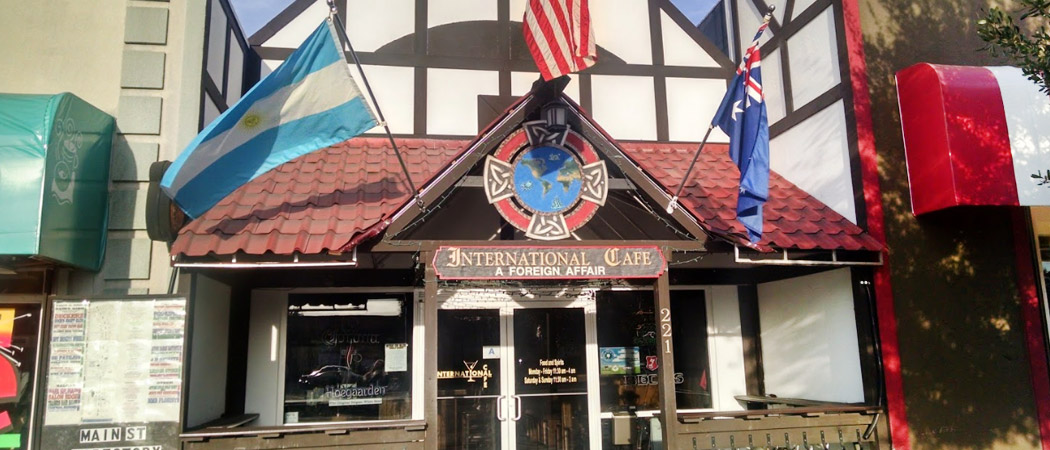 International Café has been open for 15 years serving up food and drinks to locals and visitors alike. Their bar list features drinks from around the world and an extensive list of beers. The décor features wood paneled walls with a large bar and small booths along the wall. The extensive food menu includes sandwiches, soups, burgers and more.
Duck's Main Street Bar, Grille & Sidewalk Cafe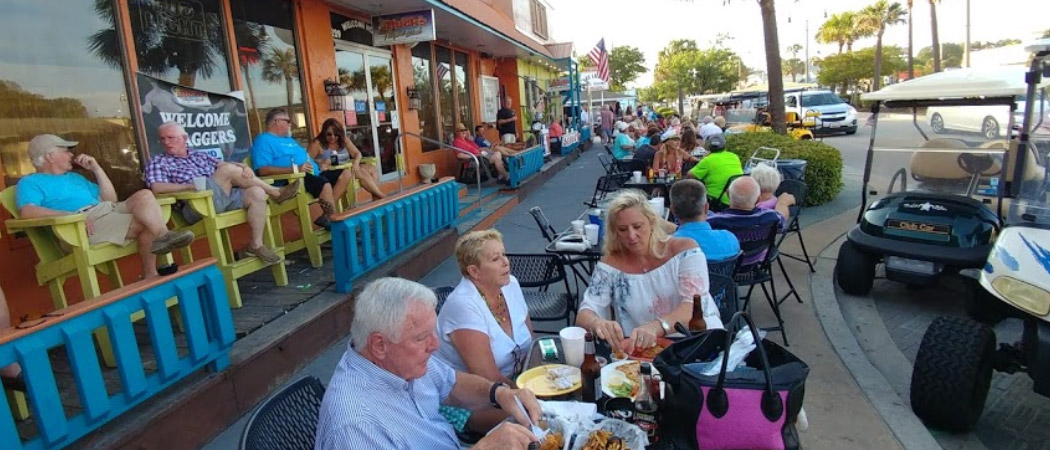 Duck's Nightlife and Duck's Main Street Bar, Grille and Sidewalk Café are located in the heart of Main Street "where life begins and never ends." They feature live bands and Society of Stranders (SOS) events throughout the year as well as live entertainment at the sidewalk café year-round. Horry and Brunswick County locals can become VIPs with great perks like free admission to concerts and more.
Pirate's Cove Bar & Grill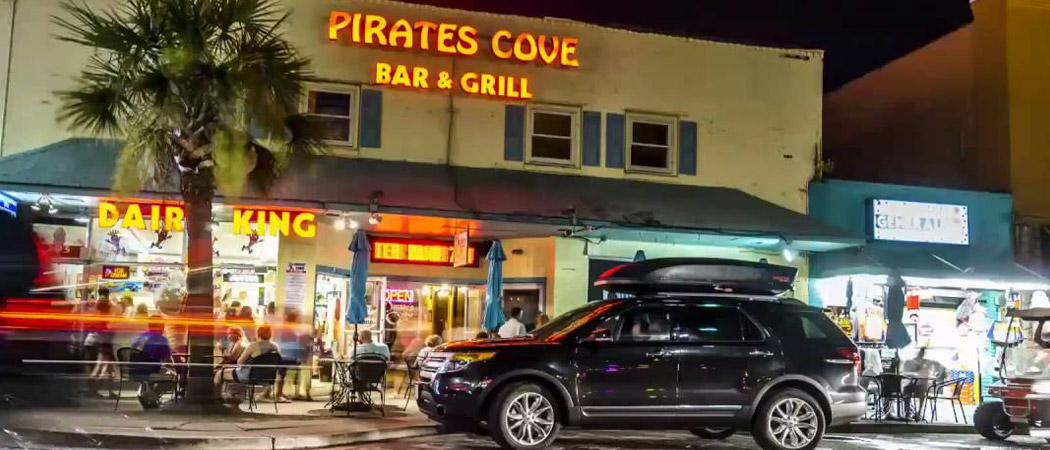 For amazing rooftop views and great live music, check out Pirate's Cove Bar and Grill. The bar features two stages for live music and DJs throughout the year plus the deck upstairs with a sports bar vibe perfect for relaxing with a cold drink. Take your pick from a good selection of draughts, bottled beers, wines by the glass and specialty cocktails.
Fat Harold's Beach Club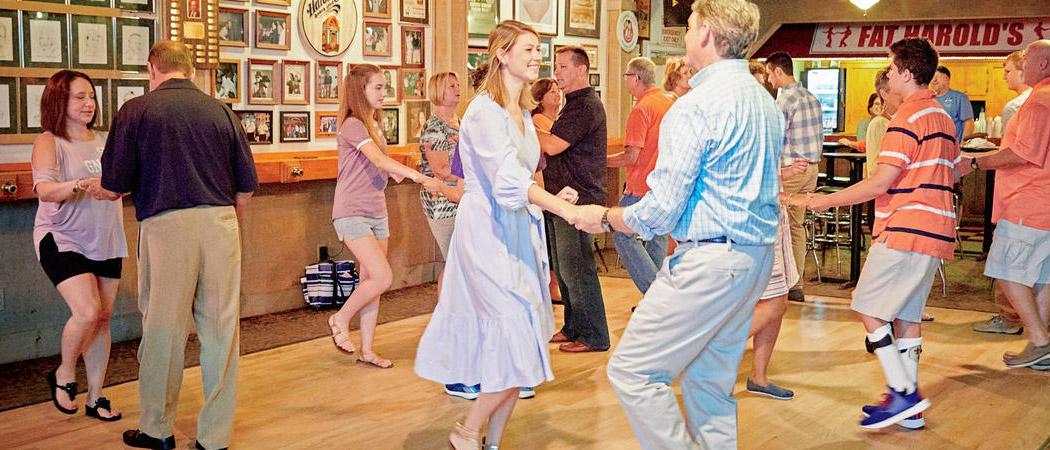 Ever wanted to try your hand at Shag dancing – you know, the state dance of South Carolina? Fat Harold's Beach Club is the place to do it! They host free lessons with pros, social dances, annual SOS events and provide a unique nightlife scene to North Myrtle Beach. Lessons start during Happy Hour and continue on through each night along with fun line dances and live DJs.
Deckerz Bar & Grill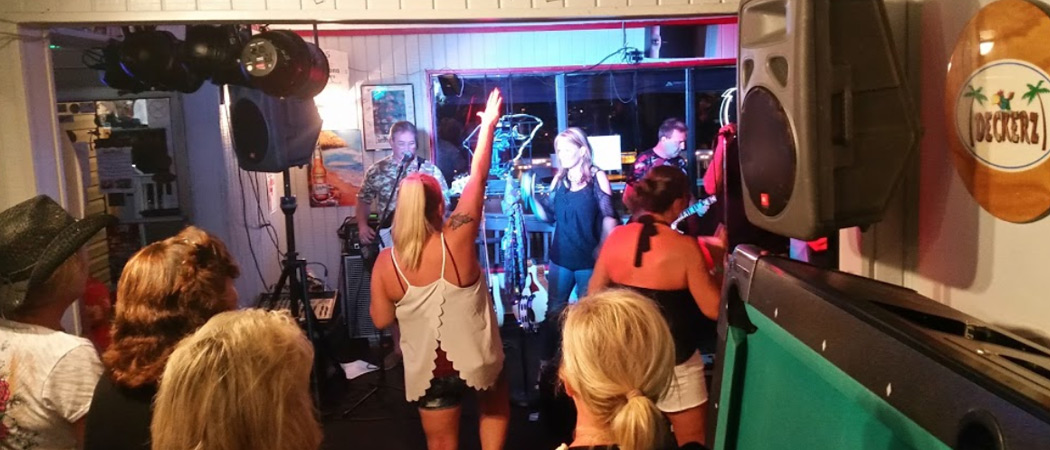 Deckerz Bar and Grill is tucked in on Hillside Drive just off Main Street in North Myrtle Beach. Home to three outdoor decks, Deckerz serves up a wild variety of shooters, buckets and pitchers. Order the 32 oz. Voodoo Juice made with five different rums, tropical juices and a floater – just be sure to share! The North Myrtle Beach bar features live entertainment weekly throughout the year and is definitely worth a visit.
Hotels Near Main Street in North Myrtle Beach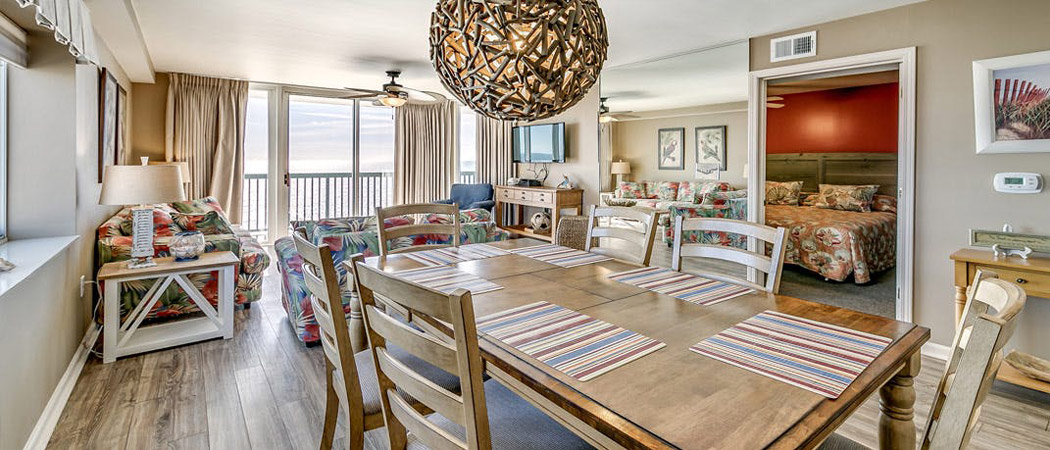 The AshWorth in North Myrtle Beach offers stunning two-, three- and four-bedroom condos with direct beach access and a short walk to all the fun nightlife located along Main Street. Each condo features a fully-equipped kitchen, private balconies, washer and dryers and everything you need for the perfect getaway. All condos include access to their oceanfront pools, jacuzzi, lazy river and fitness center.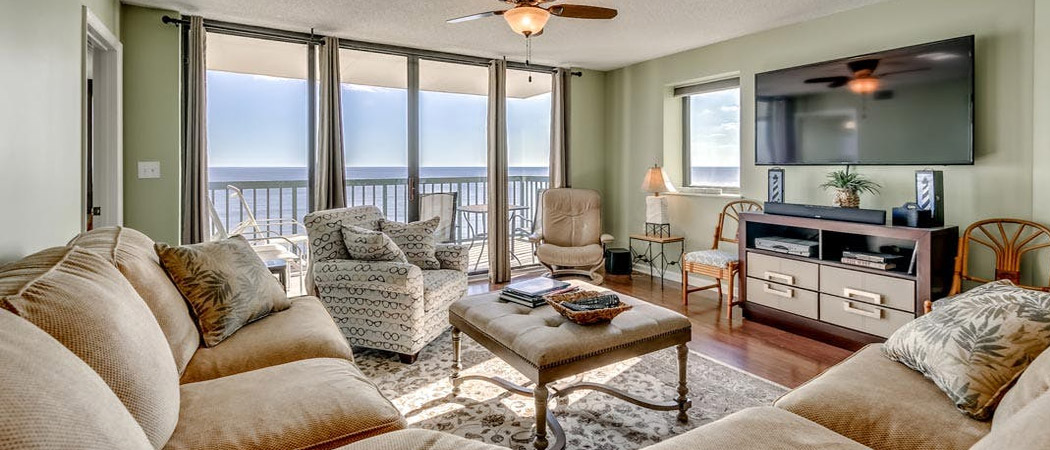 You're sure to be impressed just pulling up to the grand building at Ocean Bay Club in North Myrtle Beach. Each luxurious condo features up to four bedrooms and four bathrooms, wireless internet, spacious living areas and oceanfront balconies. Enjoy amenities like indoor and outdoor pools, hot tub, kiddy pool, private parking and direct access to the beautiful ocean in North Myrtle Beach.