If you're fishing for a seafood restaurant that's brimming with sit-down, all-you-can-eat possibilities, a good bet is Bennett's Calabash in North Myrtle Beach.
Bennett's Calabash Menu
With two additional locations on Restaurant Row and Broadway at the Beach, the original Captain Bennett's Calabash sets the standard on seafood buffet spreads in North Myrtle Beach. The landmark establishment is anchored in a delicious history here on the Grand Strand as the first to offer an all-you-can eat seafood when it first opened in 1985 and the only Calabash-style restaurant with origins from the namesake coastal town of Calabash, NC. The widely known Calabash style of cooking seafood is a delicately seasoned, lightly breaded and fried fresh seafood that's been around kitchens since 1940.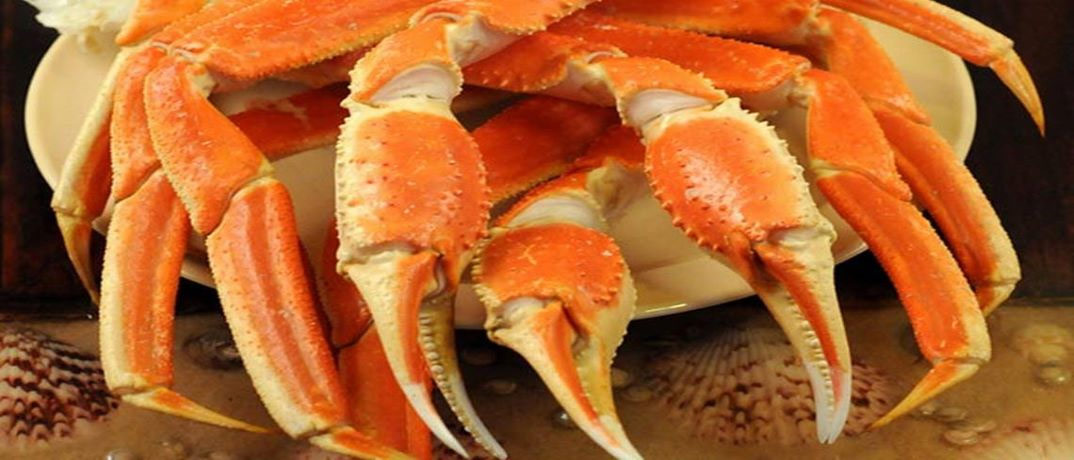 Here's what you'll want to save an appetite for to belly up to the feast featuring more than 100 dishes at Bennett's Calabash seafood buffet – 400,000 pounds of crab legs a year alone are sold here – prepared steamed, broiled, grilled and, of course, Calabash-fried:
Seafood
Choose from Alaskan Snow Crab Legs, Stuffed Crabs, Shrimp Scampi, Homemade Crab Cakes, Stuffed Shrimp, Shrimp Fried Rice, Flounder, Salmon, Baked Alaskan White Fish, Black Mussels, Grilled Tuna, Broiled Crab Meat, Fried Calabash Shrimp, Large Fantail Fried Shrimp, Fried Sea Scallops, Fried Oysters, Fried Clams, Steamed Oysters, Steamed Clams, Shrimp Creole, Fried Flounder
Landlubber Meats
Prime Rib, Rib-Eye Steaks, BBQ Pork Ribs, Grilled Chicken, Southern Fried Chicken, Fried Chicken Tenders, Fresh Country Sausage
Pasta & Sides
Spaghetti, Macaroni & Cheese, Corn On The Cob, Onion Rings, Candied Yams, Broccoli & Cheese
And More
Captain Bennett's Soup Bar serving bowls of New England Clam Chowder; a Salad Bar with crispy greens, shrimp salad, crabmeat salad, and garden vegetables; a Raw Bar that pours out the freshest peel-and-eat shrimp, Cajun crawfish, cold boiled shrimp and crab meat; and a Dessert Bar to complete things on a sweet note, with options like homemade cheese cake, homemade banana pudding, ice cream, hot cobbler, ambrosia, pies and cakes
Bar & Alcohol
Beer, wine and specialty cocktails are also poured at the bar. And there's many more select food items available year-round!
Beyond Bennett's reputation for serving only the best seafood is their renowned service to their customers. Expect your family to have a pampered dining experience from first bite to the dessert finale.
Prices
Bennett's Calabash seafood buffet price is market price for adults, half-price for children ages 6-12, children ages 3-5 $4.99 and children ages 1-2 free. Dinner hours are Monday through Friday, 2-10 p.m., and Saturday and Sunday, 12:30-10 p.m.
Where to Stay
And when you're ready to rest from your food coma, check into these nearby Condo-World resorts:
Sea Watch Resort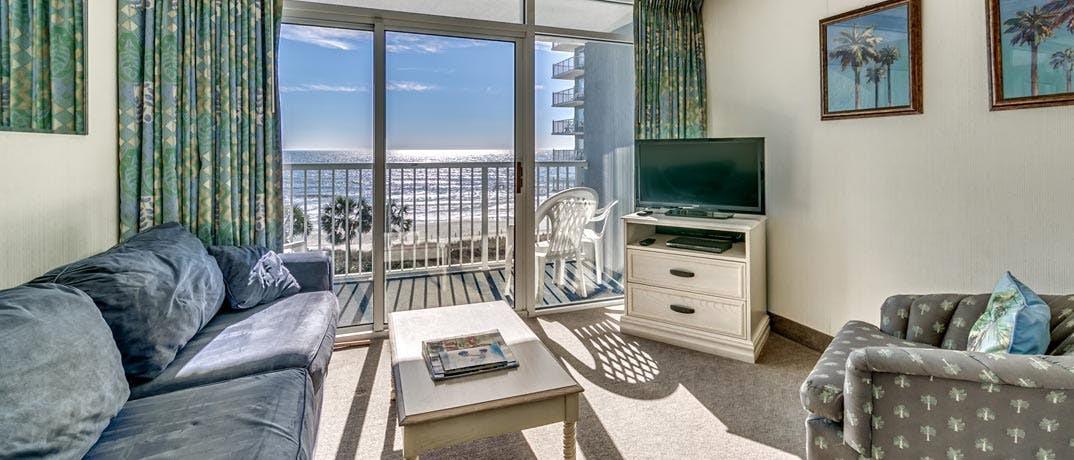 This prime oceanfront resort in Myrle Beach offers two majestic towrs of oceanfront 1-,  2- and 3-bedroom condos along the Shore Drive section of North Myrtle Beach that are incredibly designed. You'll love soaking in the onsite water amenities, like the outdoor lazy rivers, three outdoor pools, two indoor pools, two indoor Jacuzzis, four outdoor Jacuzzis, and a tiki pool bar. Plus, there's a game room for rainy days!
North Beach Resort & Villas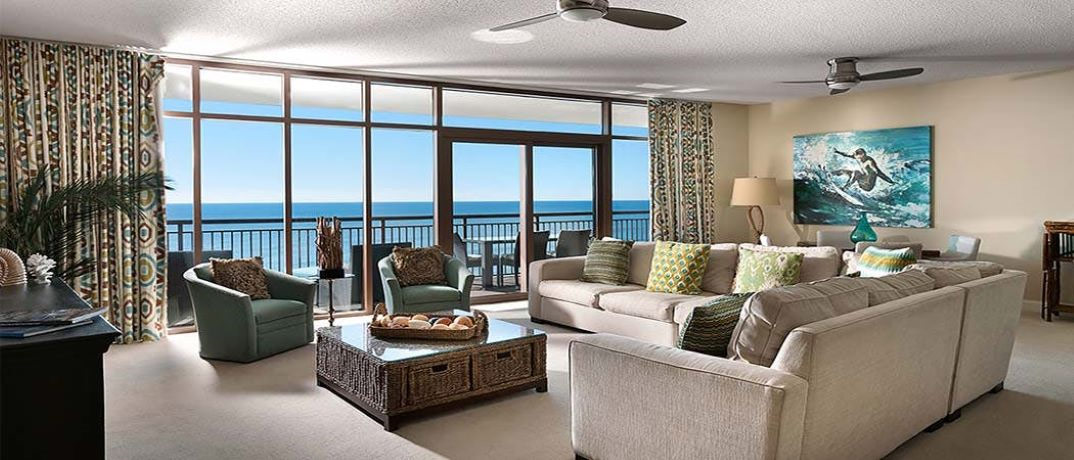 This resort is breathtaking, rising high above a 7 ½-acre island between the Atlantic Ocean and Whitepoint Swash in North Myrtle Beach. Each luxury oceanfront condo overlooks the ocean in either of the two towers or The Bridge, where there's a VIP seven-bedroom penthouse. More impressive details continue with North Beach's onsite amenities, including a 2.5-acre oceanfront water park, featuring multiple pools, such as an infinity pool and swim up pool bar, an indoor pool, lap pool and several hot tubs, plus waterfalls and cozy cabanas. And just a short shuttle ride away is the property's Cinzia Spa and the popular 21 Main Restaurant, serving up the finest wines, steak and sushi fare on the beach.